Indian wedding traditions and rituals take its roots from Vedas to the glorious times of the Aryan culture reign. Wedding for Indians means not only the union of two people, it is also two souls. Indian marriage proves that people are devoted to faith and ancient traditions, strictly keeping and honoring them for thousands of years.
The marriage ties the bride and groom families as it said in the vow 'from that moment of happiness and misfortune, sorrows and joys, respect and honor'. They strive to make this event as great as possible. If you see the photos of any wedding photographer in Delhi or the other state of India, you will see the riot of colors. Do you know about Indian famous Holi – Hindu spring festival well-known as the "festival of colors" or the "festival of love"? A wedding can be considered like a small version of this festival.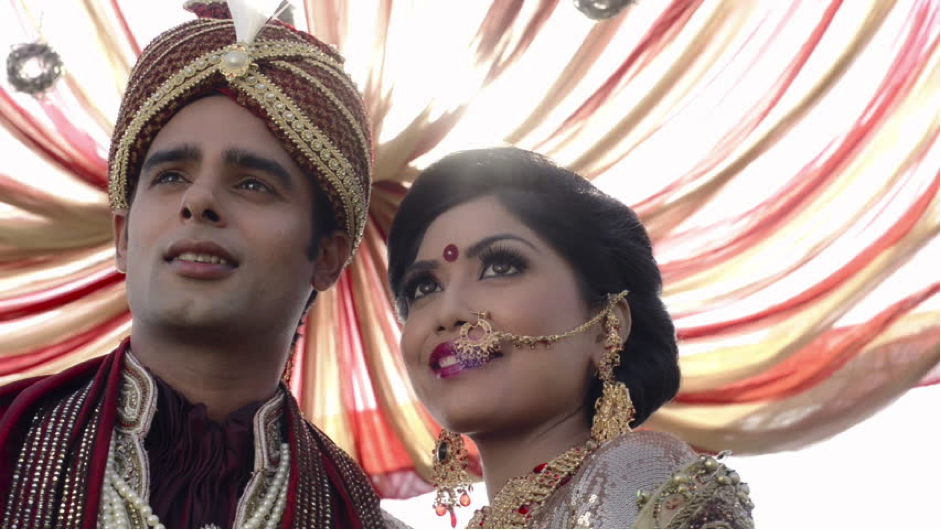 Wedding periods
Wedding ceremony consists of three periods: pre-wedding ceremonies, wedding celebrations, and rituals after a wedding. All of them are obvious for execution and should be performed properly. Each family takes them close to heart and soul.
Pre-wedding
During the first period a horoscope of the bride and groom is composed in order to find out whether they fit each other. Before this done the date of a wedding will not be set. Indians are very superstitious and very serious in this question because the divorce rate is very low and divorce itself is considered shameful. So as astrological compatibility is satisfactory, the groom's parents agree on the marriage.
On the wedding eve two meetings (first in the bride's and second in the groom's house) are arranged. This is made to greet each other with a future holiday and bring presents for each other. The bride does not leave her house 2 days before a wedding.
The Mehndi ceremony is an integral part of the pre-wedding period. This is a kind of body art made of henna. It is believed that being at the groom's house the bride should not work until the Mehndi disappear.
Wedding day
The wedding is played in the evening traditionally at the bride's house. Today it is considered a bit old-fashion and there are a plenty of venue halls for a celebration of marriage. By the way, wedding is played at the bride parents' expenses.
Dresses are chosen and bought by young people. Typical bride's dress is sari. It is usually of red color. Hair is laid up smoothed with fragrant oils and decorated with flowers, and jewelry.
The bridegroom must arrive on horseback, he is met by the bride's father and uncle (again it is as for traditional variant, as far for today he can arrive on a car). Then he follows bride's father and exchange garlands of flowers with his future wife.
The table serves with strictly dairy-vegetarian dishes (meat, fish, and eggs are prohibited). It is also forbidden to eat until the beginning of the wedding ceremony.
After dinner, future marrieds go to a small temple. There they should make seven circles walk around the burning fire at the center of the temple. Now they are already husband and wife.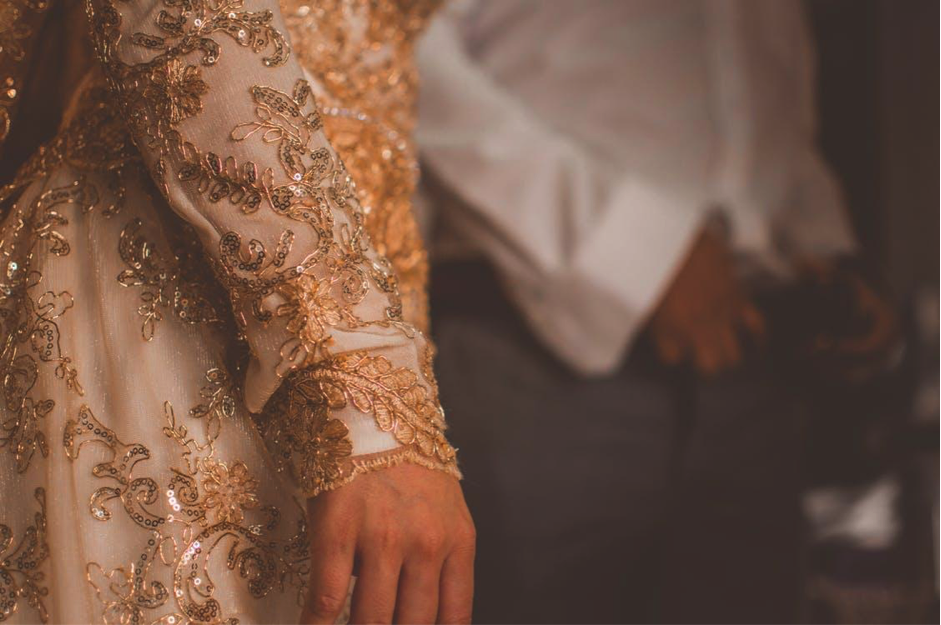 After wedding
When the wedding is over, the bride says goodbye to her relatives and goes to her husband's house. Arriving at husband's house, the bride meets her mother-in-law and step into the tray with red paint for good luck.
Weddings are usually numerous as families in India are large. For a wedding, 300 guests are normal, though it can reach up to 800 guests.