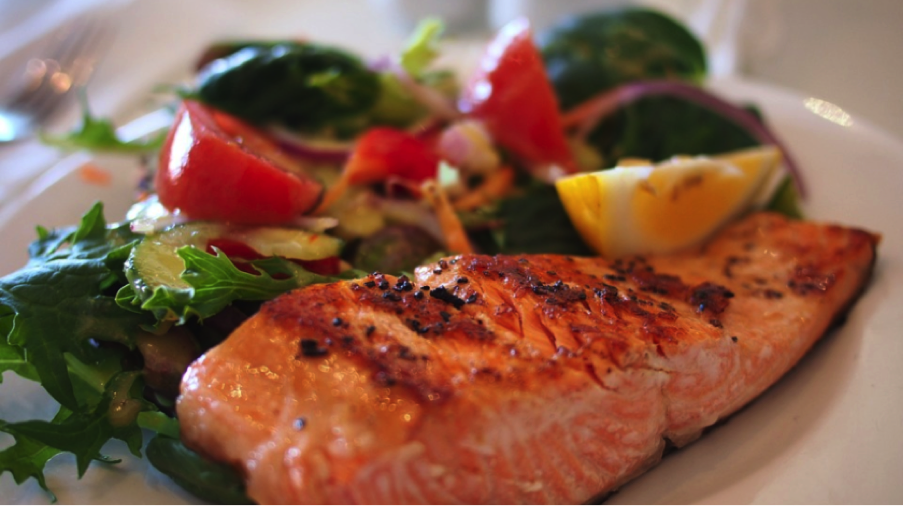 We are well aware that we should not drink tap water, eat under-cooked meat or consume unpasteurized dairy to avoid an unpleasant time at the bathroom. It is also safer to be vegetarian when traveling because bacteria thrive well in meat. Unfortunately, there are some foods that might seem safe but can actually ruin your vacation if you're not careful enough. Here are some foods you should avoid while you are abroad.
Strawberries and lettuce
Experts suggest that travelers should stay away from fruits and vegetables that are grown on the ground and are hard to clean. There may be bad bacteria and other microorganisms in the soil that won't easily come off with water. If you're going to a place where there is quite a lot of pollution, stick to fruits that have an outer skin such as mangoes, bananas, rambutan and other tropical fruits.
Fried rice
Fried rice is cooked with bits of meat. The meat may be left hanging around before it is flash-fried with the rice. There is a risk that the meat is not cooked thoroughly even if it looks fine. Hot broth is more preferred as a staple food. It's safer, and it will refresh you by giving you energy and hydrating you at the same time.
Ice cream
Ice cream may bring you happiness during your darkest days, but it actually poses a lot of risk. It is frozen, melts a little, then refrozen again. This process encourages the reproduction of bacteria. Fruit sorbet is a safer choice. It is acidic so bacteria can't survive in it.
Sauce
The problem is that you are not sure what's in the sauce. It could have been prepared with dirty water or uncooked foods such as raw eggs or fresh herbs. This type of ingredient always spells trouble. If you need to eat sauce, check that it was cooked thoroughly and is still hot.
Liquors and craft brews
You might want to taste homemade alcoholic beverages to capture the essence of foreign lands. However, these drinks may have been prepared and stored in unsanitary conditions. Make sure that you know how much alcohol is in the drink. Consuming higher levels than what you are used to can make you seriously ill.
Restaurant food
Avoid empty restaurants if you're in a country that offers a lot of street food like Thailand. It is best to stick to street meat from food stalls. In this way you are sure how and where your food was prepared. Pick the stalls where a lot of people are lining up.
Soda
You can actually drink soda, but only if it is in a bottle or sealed can. Fountain soda is a big no-no. This usually uses tap water or something that has not been filtered properly. Brushing your teeth with non-bottled water can cause intense pain, so drinking it will be more dangerous.
You can't really be sure with the food you eat while you're abroad, so it is best to plan ahead. Exercise, eat a lot of nutritious food and sleep well to boost your immune system. Take a probiotic to line your stomach with friendly bacteria. Safe travels, explorer!
Author Bio Section:
Claire works in marketing team at Brillopak, a premium quality, small footprint robotic packing and palletising machine manufactures in United Kingdom. In a former life, Claire worked as a content specialist and she loves writing, reading & cooking.