We all age. It's a fact that some people may not like hearing much, but it is undeniable. However, it shouldn't be a cause for feelings of despair. Yes, our bodies change as we get older, and we may not be able to do some of the things we could do in our early 20's. But before you panic and start searching for affordable IVF plans because you think you've left it too late, or trying to find out if there is such a thing as a stylish zimmer frame, consider that with age comes knowledge, wisdom, and (usually) a fuller bank account.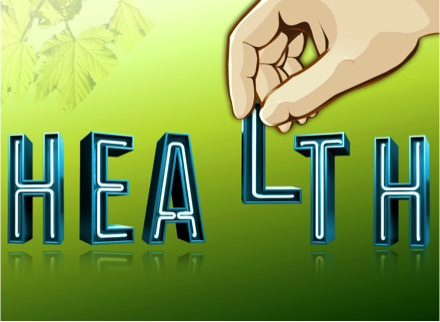 (Source) Nonetheless, it's never too early, or too late, to start caring for your body and your mind. Below are a few tips to keep the spring in your step and the sparkle in your eye as the years come and go, allowing you to pursue your passions.
Stay Active
The adage goes 'if you don't use it, you lose it,' so make sure you keep using it. Your body is an amazing thing, so keep it fit and healthy by exercising it. There is plenty of information around to help you find a workout routine that fits your goals, fitness levels, and interests. The most important thing is to find a way of exercising that you enjoy; if you're not having fun, you're less likely to stick with it. Just half an hour of exercise a day to make you out of breath and a little bit sweaty can make a vast difference. You could try doing some form of resistance training too. Not only will it keep your muscles and heart strong, but it can also help strengthen your joints and ligaments and even combat the onset of osteoporosis by subjecting your bones to an unfamiliar workload, causing them to increase in density. You could even try attending a fitness class. Not only does it keep you healthy and active, but is a great way to meet new people.
Watch What You Eat
The food you eat is the fuel for your body; it allows you to do all the activities you take for granted day to day. The right food can even help keep you looking younger. If you want to get the most from life, you need to pay close attention to what you're putting on your plate. As an example, the brain will burn through over 300 calories per day. It may burn through even more if you are concentrating and thinking hard at work, so it's important that not only is it getting enough nutrition, but the right kind. Everyone knows the five food groups, which should be represented in every meal where possible, but it is also important to have the right balance between these groups. A well-balanced diet should be made up of around 60% carbohydrates, 20% protein, and 20% fats. If you are exercising regularly, it is important that your body has enough energy (carbohydrates) to support the activities you are doing – even if you are exercising to lose weight. If you are incorporating resistance training into your routine, it might be worth considering upping your protein intake slightly, as the protein in your diet is what helps your muscles recover and get stronger. The essential element here though is to make sure you eat healthily and regularly. Only then will you have the energy to spend your day exactly as you please.
Be Mindful Of Your Mind
As you get older, your life tends to settle into a routine. This can be great for your stress levels and time management, but it can be less than ideal for your brain function. Much like how you become weaker when you are bed bound for a few days due to illness, your mind can become less keen when it is not effectively used. Keep your mind active by training it to think in different ways than it is used to, doing so will keep you agile and able to cope with any challenges that life may throw at you. You should also be careful not to neglect your mental health. Making sure you have adequate downtime is key to keeping yourself happy and healthy. While exercise (as mentioned previously) and fresh air can help keep your serotonin levels in the right place, pursuing other activities that bring you joy will go a long way to keep some balance in your life. If you don't have a hobby, consider finding one. Going to the theatre or attending painting classes are just some of the options when it comes to adding some variety to your free time.
Remembering that being aware of your health and wellness is not reserved solely for the very young, or the elderly, is an important step. We should all be mindful to intertwine our physical and emotional well-being into every aspect of our lives.