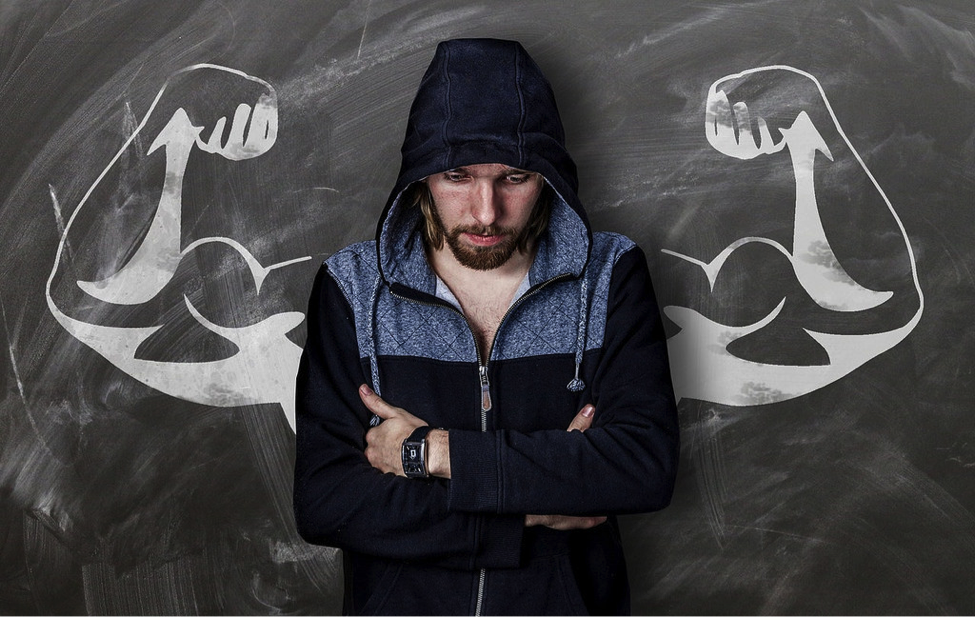 Starting a new fitness plan is one of the more exciting times of the year. Taking control over the direction your life is going is beneficial no matter who you are, and can help you feel on top of your destiny. A new fitness plan can be the bedrock of all of this, because a fitness regime is much more than a fitness regime.
Working to a schedule of improving your body sets you on a schedule, a routine, and allows you to keep disciplined within those parameters. A scary job interview feels like nothing when you have lifted weights in the morning, because you have already made the effort to combat adversity that day. Who could stop you from there? It's important to understand just how powerful this can be, because realizing it will allow you to stay focused in the times you'd much rather quit.
Improving your fitness level is one of the most beneficial gifts you can give to yourself. Sometimes though, it's not a cover-all solution. Sometimes, new health issues can arise due to focussing obsessively on working out and changing your lifestyle. Progressing in your health and fitness is always worth it, but it pays to be aware of the following unexpected issues that can arise – and how to deal with them.
Swimmer's Ear
Swimmer's ear is a nasty condition that is usually brought on by repeated wet/warm conditions in your ear. If you have bacteria entering your ear through some form, such as dirty showering facilities, dropping your headphones on the floor and then plugging them into your ear, or simply not tying your sweaty and greasy hair back during a hard cardio session, you might become a victim of swimmer's ear.
Swimmer's ear is similar to an ear infection, and should be checked out by your doctor immediately. The reason that achieved its moniker is that swimmers are the most likely to get it, thanks to the aquatic nature of their sport. It can be relatively painful and completely shut off your ability to hear in that ear as it swells. This can throw you off for a couple days. Not only will the ear itch from the inside, but you won't be able to touch it without intense physical pain.
To counteract this, purchase (with your doctor's recommendation,) some over-the-counter ear spray that helps neutralize the PH in your ear, and helps it stay conducive to fighting the bacteria there. Luckily, over the course of a few weeks, the medicine should work as intended and complete reverse the malady. You'll surely be much more careful about your exercise hygiene in future.
Torn Callus
Weightlifters have enough to deal with. In a given session they have to adhere to many safety standards. Lifting the barbell over the mid foot, making sure that balance is achieved and that the weight is just heavy enough to make strength process, but just light enough to be safely handled are a few examples of this. Not only that, but the most insidious enemy of the weight room is torn calluses.
This isn't to decry the importance of calluses in the first place. Calluses are natural skin developments that occur to counteract a form of stress. Lifting a heavy barbell is most definitely a form of stress, so calluses that develop are necessary for lifting those loads safely, and so the skin doesn't get damaged. Sometimes though, this can work counter to what is intended.
A lifter who places the barbell in their hand in an incorrect place, which is common for novice and intermediate lifters alike, will eventually have the barbell scrape down their hand at heavy enough pull loads such as chin-ups or deadlifts. This creates a jamming 'wedge' in the hands as the bar travels. This can lead to the bar tearing the skin of the hand open. This is a nasty to witness, horrible to experience pain that will take you out of any exercise or hand usage for however long it takes to heal. Not only will this be absolutely terrible to experience, but it will completely make you lose all of your progress made in that last month.
To prevent this, make sure that you place the bar on the callus' that have developed just on the line under your fingers. Aim to grip the bar from there, and it will prevent the barbell from traveling down your hand when unintended because it will already be in the 'end position.' If you grip the bar in the middle of your palm, it will drag down to the end position and create the problem if you're unlucky.
To further guard against this, make sure you are using chalk during your heavy lifts. This will help your grip immensely during those massive lifts.
Foot Diseases
Runners, rowers and swimmers alike are all likely to gain a foot infection, a bunion or some form of painful foot malady over their time traversing their exercise duty in sweaty footwear, or walking on sweaty, dirty flooring. This is much more common than you might original assume. How often do you think about your foot health? How often do you maintain your feet past washing them in the shower and trimming the nails on occasion?
To help counteract these issues, make sure that you see the best foot doctors in your area, and also wear breathable, clean footwear. Remember, while it's cost effective to keep wearing the same shoes for your exercise for years on end, you will be sweating into these often. Replace often, or at the very least wash your footwear every fortnight to a month. Look after your feet, and they will look after you.
Overtraining
Overtraining is a very real phenomenon that occurs when someone ignores the fact they are otherwise untrained, and fuelled by a desire to 'be the best' as many motivational and disciplinary popular slogans will tell them, they'll throw themselves into a training regime vastly more difficult than that they can currently handle. This will eventually lead to overtraining, a very real phenomenon when the body physically cannot recover in the time between workouts. This will lead to exhaustion and maybe even depression. This exhaustion is different to general exhaustion. This will be a real, deep and pervasive feeling of lethargy that is difficult to combat unless you get plenty of rest.
Novices are usually better at recovering than those who are well trained, but ONLY if the programming is correct. If you're starting on a running program, consider starting Couch 2 5K – the popular running program designed to keep a novice able to complete each session, even if they have started as a couch potato. For weightlifting, consider a beginners program like Starting Strength or Stronglifts 5×5. These programs have been specifically designed for exercise utility and recovery time to squeeze the best 'noob gains' from a beginner, and this can result in some amazing progress that completely helps you avoid overtraining.
Over time, as your body adapts to stress, you can consider adding more volume or variety of exercises to your workouts. For example, a runner, once he has achieved 5k, might consider skipping rope or rowing before and after his workout. A weightlifter might consider adding barbell curls to encourage the coveted 'strong arms.' Find what works for you, and continually update your program as your stress adaption increases. You'll find that you'll have built the best foundations for the newly added exercises if you do.
Keeping on top of a positive health training regime is the most important thing you can do for your health, happiness, positivity and general life enjoyment. However, if you are affected with some of the previous maladies, enact the solutions suggested, and you'll be well on your way to becoming that super-man or woman you originally intended.