Over the last few years, there has been a huge spike in the popularity of themed and stylised weddings. From those throwing themselves back in time with classical dos, to those pushing the boat out and choosing a theme which has never been applied to a wedding before, there are loads of ways to make your event unique. To help you out with this, this post will be exploring a single part of a themed celebration; the music. This should give you a good idea of what to look for when you're trying to match music to your style.
Indie: In modern music, indie rock has become one of the most popular genres around the world. With bands like Arctic Monkeys, The Killers, and loads more in the charts, a lot of people will want this sort of sound for their big day. This music will best fit in weddings with modern themes, hosting in venues like hotels and conference centers, inspiring the feel of being a concert or festival. Most people won't be able to get one of the big players, unfortunately, and you may have to look for a band like The Kicks to take their place.
Hip Hop: Throughout the 90's and early 2000's, hip hop was taking the world by storm. A new wave of music came out of places which people never would have expected, breaking the mould and creating loads of subgenres in their path. Having this sort of music at your wedding can be great for all sorts of themes, ranging from the quirky and whimsical, to those which may be taking themselves too seriously. The best way to enjoy the sort of music is by having fun with it, with everyone knowing at least one or two popular tracks.
Jazz: In recent years, jazz has been making somewhat of a resurgence amongst young people. Inspiring a classy feel, this sort of music is great for weddings with a luxurious theme, taking people back to the 40's and 50's. With this side of music taking off, there are loads of bands ready to take on events like your wedding. Websites like https://www.alivenetwork.com/hirelivemusic/bands-for-weddings-in?region=North%20East can help you to get your hands on acts which you won't be able to find anywhere else. Of course, though, it will be worth shopping around.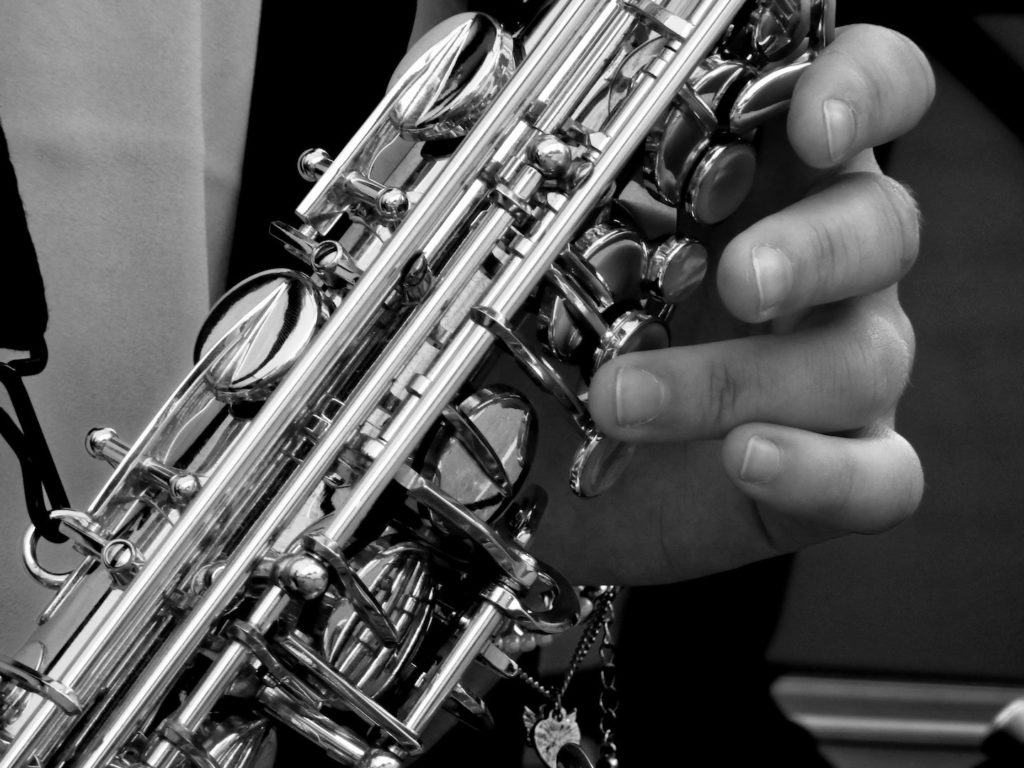 Swing: For some people, jazz won't strike quite the right chord, and you might want something a little more lively on your big day. Swing is sure to put a smile on anyone's face, especially any elderly guests who have attended your wedding. Taking the place of retro dance music, an option like this is great for an event with similar themes to jazz, only with a lighthearted feel. Websites like https://www.ranker.com/list/swing-bands-and-musicians/referencecan be used to get an idea of the options in the world. There are loads of groups to choose from if this sort of music appeals to your theme.
Dance: Coming back into the modern world, dance music can also be used to set the stage for a unique theme at your wedding. This sort of option will appeal to young people most of all, enabling you to create a scene similar to the parties you've shared with friends as you've grown up, while also giving you the chance to open the doors to some fun. Dance musicians have the power to be incredibly creative with their work, with the tools they use being very flexible. This makes it possible to create timeless songs which haven't been heard yet.
Record Your Own or Perform Live: Another idea is to showcase your own music at your wedding if you're an aspiring artist and musician yourself. This will truly add a personal and unique touch to your big day and your guests are sure to be impressed. You can either pre-record your own music or choose to perform live if you're up for the challenge. In either case, you might want to consider getting an Aeros Loop Studio to help you make one-of-a-kind songs and beats and then share your best loops with your guests. The device gives you options such as quantizing your tracks in any time signature or playing in freeform mode. This is an idea that's sure to create a memorable experience for you and everyone in attendance!
When you're choosing music to fit a theme, you have to keep a few different things in mind. To begin, time and era are very important, as these will tie into both your theme and your music. For example, a classical wedding could be best paired with classical music, as they reflect the same period. Along with this, though, you also have to consider what you like. It's not worth choosing a band which you won't enjoy just to fit it to the style of your wedding. Instead, as long as it makes you happy, you can be as creative as you like with this part of your big day.
Hopefully, this post will inspire you to start working on this side of your wedding day. A lot of people find it hard to choose the music they want for their wedding, with all of the options on the market creating chaos and confusion. It doesn't have to be this way, though, as long as you're willing to do some research and find a theme which your wedding will follow.