It is rightly said that change is the only constant and when the change is for better, its always welcomed with open arms. Just recently our favourite Dominos has changed for better.
Domino's Pizza, the market leader in the organized pizza segment, unveiled its most significant product refresh with an across the board enhancement of its pizzas.
The improvement to its pizzas include a new soft and tasty crust, more and bigger toppings, more cheese and a new herbier tomato sauce made from imported Californian tomatoes.
The launch of the All New Domino's Pizzas will be supported by an aggressive advertising campaign across Television, Digital, Press and Radio. It will also be accompanied by a focused outreach effort targeted at its existing customers.
Domino's Pizzas will now sport a new look and come in an attractive blue and white packaging that highlights the changes. Even after these improvements, the price of Domino's pizzas will remain unchanged and this will help deliver better value-for-money to customers.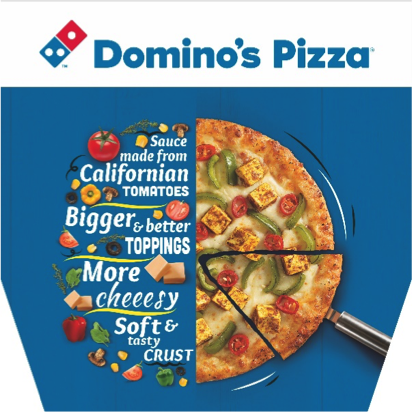 Talking about the new launch, Mr. Pratik Pota, CEO, Jubilant FoodWorks Limited said, "Earlier in the year, we had unveiled our new strategy for driving sustainable, profitable growth. The key pillars of these were Product Improvement, Value For Money, Seamless Customer Experience and Superior Technology all enabled by a focus on cutting costs and driving efficiencies. As part of this strategy, we are pleased to unveil today the largest ever upgrade of our pizzas. The new improved Domino's Pizzas will have a softer and tastier crust, more and bigger toppings, more cheese and a new herbier tomato sauce."
Mr. Pota further added, "We will be investing nearly Rs.100 crores behind the upgrade. We believe that the vastly improved product will help both drive frequency amongst existing customers as well as attract new ones, and thereby expand the Domino's franchise and help growth in the market".
Domino's pizzas will now come with a new soft and tasty crust that consumers will enjoy until the last bite. The sauce will now be made of Californian tomatoes and will be tastier, giving Domino's Pizza a distinct herbier flavour. The quantity and size of the toppings across pizzas have also been increased along with the amount of cheese to provide the consumers with a more satiating and mouthful bite.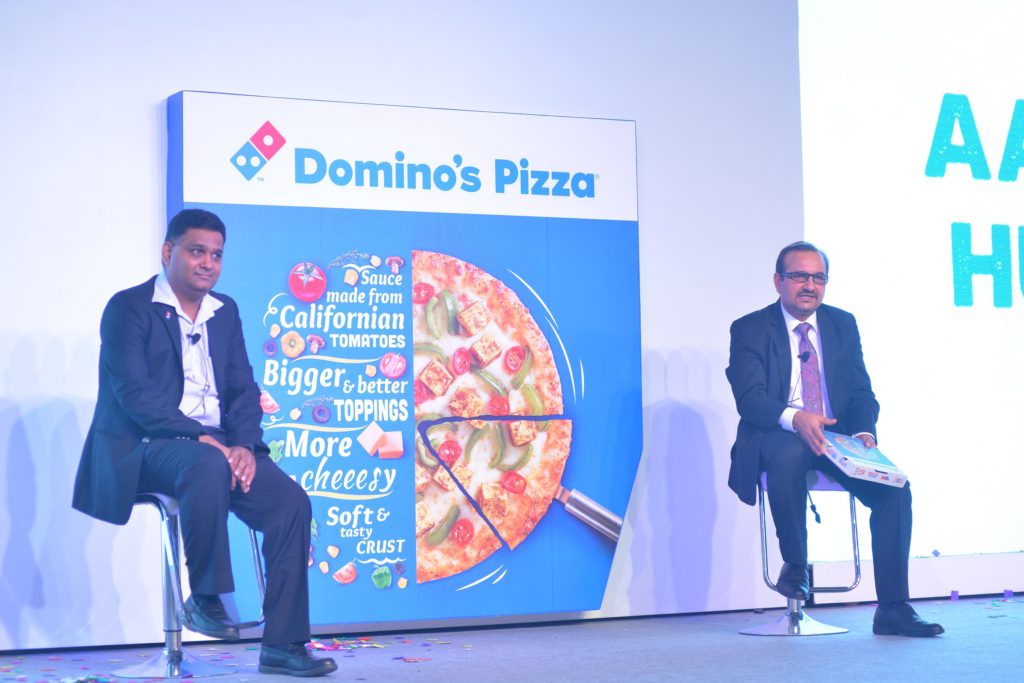 Speaking on the new brand transformation Mr. S. Murugan Narayanaswamy, Senior Vice President, Marketing, Domino's Pizza India, "In the last 20 years we have continuously adapted ourselves and brought the brand closer to our consumers. Our signature 30 minutes delivery promise and the launch of the Pizza Mania range are examples of this. The All New Domino's is an outcome of insights gained from customer feedback, market research and store observations. Responding to specific feedback on the product gleaned from these, we have completely upgraded our product. We have planned a 360-degree marketing campaign 'Aapne kaha, humne Kiya' around the same. We are confident that our customers will love the new, enhanced product."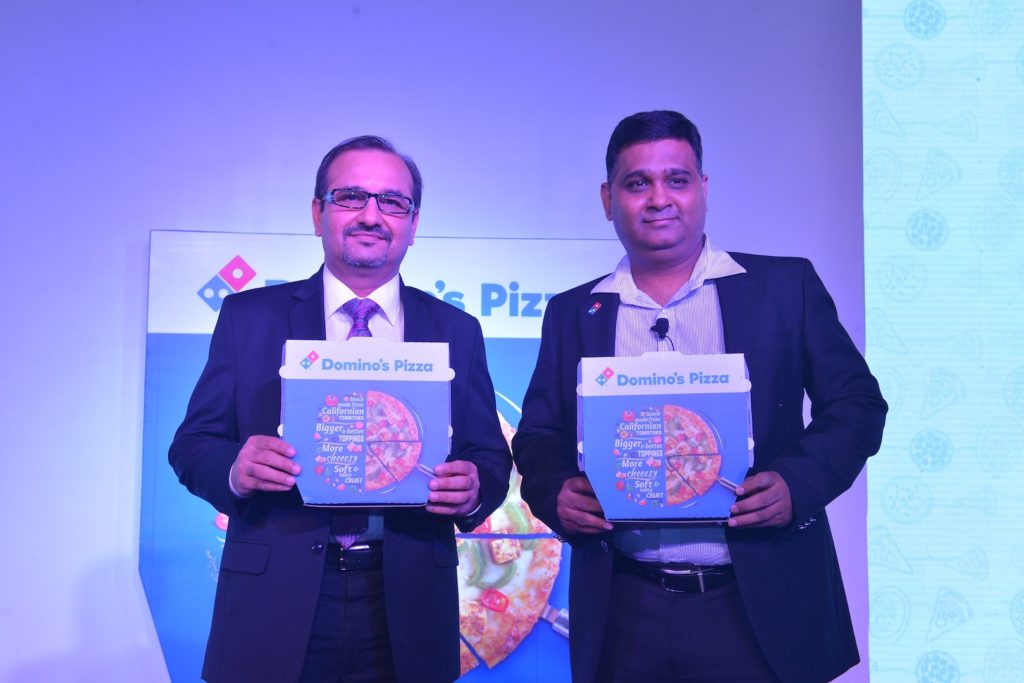 And after hearing so much about the new changes, it was absolutely mandatory for me to try these new improved pizzas because just hearing about more toppings, softer crust and cheese along with the tomato sauce, my mouth watered and I had to try them on my own for sure. So I ordered myself a Barbecue Chicken Pizza and Paneer Makhani Pizza and truly the crust was much more softer and almost melted in the mouth. by just looking at the pizza one could make out that it has more cheese. loved the big chunks of chicken and paneer in the respective pizzas. The paneer especially was really soft and I loved it. The taste of the new tomato sauce was more evident in the barbecue chicken pizza and I really liked its freshness. Overall this has been a great change and I look forward to try the other variants of pizza as well. Dominos has been a market leader and I am sure with all these new improvements they are bound to go places.
[easy-image-collage id=8105]