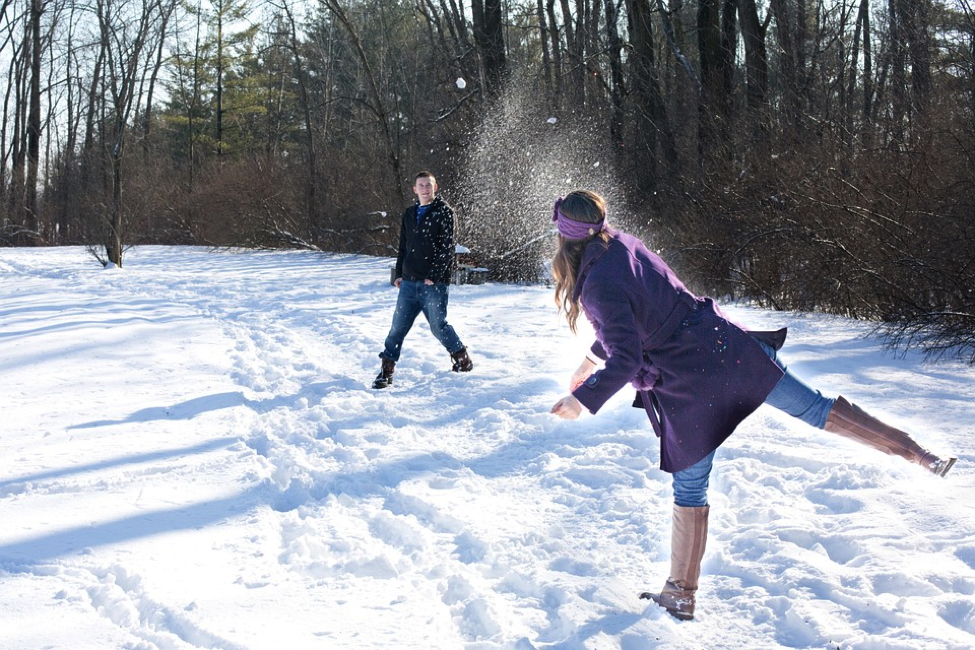 Winter is on its way, which means it'll be getting colder and you'll just want to hibernate away from everyone. It is also very easy to start eating a lot more – again, the hibernation stage. And then you end up wobbling through the new year wondering how you put on so much weight.
Well, here's how you can avoid that from happening while having some fun.
Go on a treasure hunt.
Include the whole family in this one and go out on an adventure. Thanks to modern day technology, there are now things called geocaching, which is essentially a virtual treasure hunt in which you use a handheld GPS to find hidden caches of trinkets. It's actually a lot harder than you would imagine, making it a fun activity for all the family – including you grown-ups. Going on a walk doesn't sound that interesting, but going on an adventure does. An adventure that requires you to be in a pretty location in the outdoors, surrounded by the fresh air, the ones you love, and a whole bunch of fat burning and muscle toning fun. Just remember to wrap up warm, and look out for wonderful winter wildlife.
Put on your dancing shoes.
Who doesn't like to dance? Even if you're no good at it, it's still a lot of fun to do. It's a way of releasing all the built up stress and being totally and utterly free for a while. Let alone it being a brilliant way to keep fit. Whether you feel more comfortable doing it from the comfort of your own home with the curtains shut and the music turned up to the max, or maybe you like the idea of taking part in some Zumba fitness for weight loss – just find something you enjoy. As long as you're having fun, it won't even feel like a workout. So disconnect yourself from the world for a while, and work up a sweat to your favorite tunes. Your body and mind will thank you for it.
Make play your workout.
Think back to when you were a child. What kind of activities would you do before your parents spoiled the fun by calling you in for dinner? Riding your bike. Rollerblading. Jumping rope. – These are all things that we enjoyed doing so much when we were younger, so why stop doing them now we're grown? Rediscover that joy that you used to have all those years ago.
Go and explore on your bike and pedal as fast as you can until your legs turn to jelly. You'll feel invisible, like no one can touch you, not even the biggest sports professionals in the world. And not only that, but think about all the calories that you'll be burning as you go!
Now you see that there are a number of different ways to get active and keep yourself warm in the winter, you have no more excuses. Don't let the idea of 'working out' put you off. It doesn't have to be a chore at all – it can be a reward.