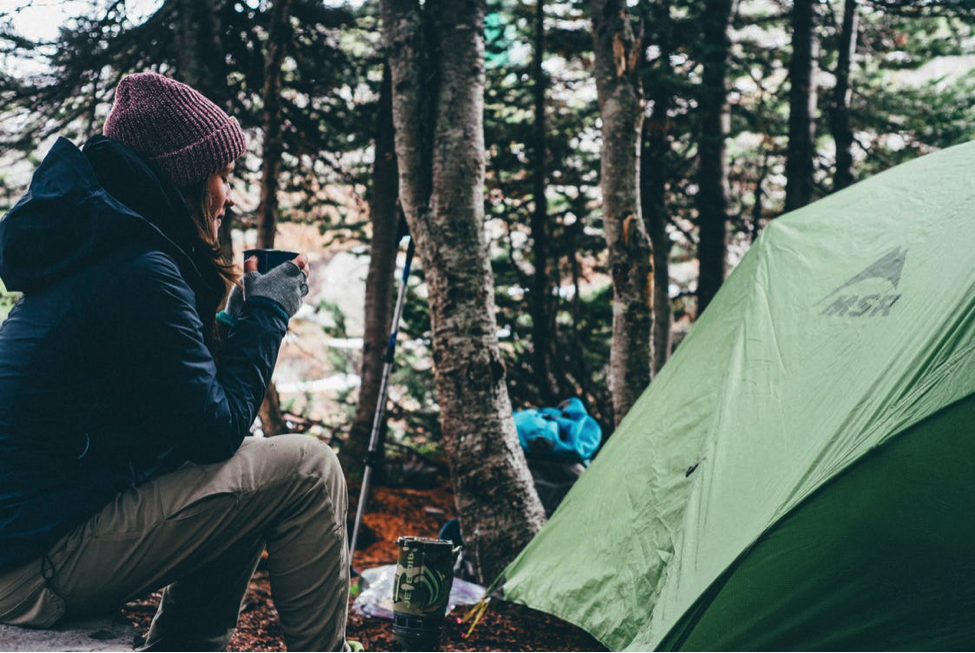 https://www.pexels.com/photo/woman-in-black-jacket-with-knit-cap-beside-ceramic-cup-30915/
Do you ever feel like you need to step away from your normal life and just take some time out? Don't worry, if your answer is yes, then you're going to agree that you could do with some 'me time' sometime soon. It's not always easy to know how you're going to get that time to yourself and for a long enough period. But, one of the best ways to stay stress-free is to do something calming and enjoyable, like camping. And although you may feel like camping is a kind of vacation, it's more than that. Camping is great for calming your lifestyle as well as a break away.
Get Away From The World
The first thing that should entice you about the idea of camping is the way that you can get away from the world in the process. When you go camping, you're physically heading out into nature. It allows you to remove yourself from your stressful real world situation. And sometimes, that's all you need. When you can spend a few days away from your real life, you'll find that you're able to keep calm and recharge your batteries.
Being Out In The Fresh Air
Then there's also the fresh air. In today's society, people just don't get enough fresh air. We go from home to the office and back home again, then repeat. But, never underestimate the power of some fresh air. When you go out for a walk or head out into nature, you'll find that fresh air can do you a world of good. So, be sure to take in as much as the outside as you can when you camp, you'll feel a lot healthier for it.
Enjoy Being Active, Not Passive
We also find that we tend to be a lot more passive in life than generations before us. With TV and the internet, we do a lot less. We find that we're just consuming information most of the time. But, when you go camping, you have to 'do'. So, pack up everything you need to fend for yourself. With cooking equipment and survival kit, like this http://best-rechargeable-flashlight.cubereviews.com/, you'll be able to enjoy being active. You'll find that being active in nature is a great way to switch off and enjoy being out in the open.
Enjoy The Company Of Others
As well as being active, camping also gives you the opportunity to be social and enjoy the company of others. There are so many reasons why being social is good for you, like these https://blogs.scientificamerican.com/streams-of-consciousness/the-importance-of-being-social/, so now's the time to reap the benefits. It will save you from being online and allow you to connect deeper with friends or family.
Step Back And Slow Down
And finally, you're also going to want to enjoy the way that camping allows you to step back and forces you to slow down. You have nowhere to be, you have nothing to do (unless you want to read or explore or something), so just enjoy it. It will also teach you not to take the little things in life for granted and to appreciate what the world has to offer. And what kind of me time could be better than that?