Atlanta Healthcare, pioneers in bringing out measures and products to control the ever increasing menace of Air Pollution brought out yet another noteworthy product, the AirVisual NODE to help you monitor the quality of Air around you.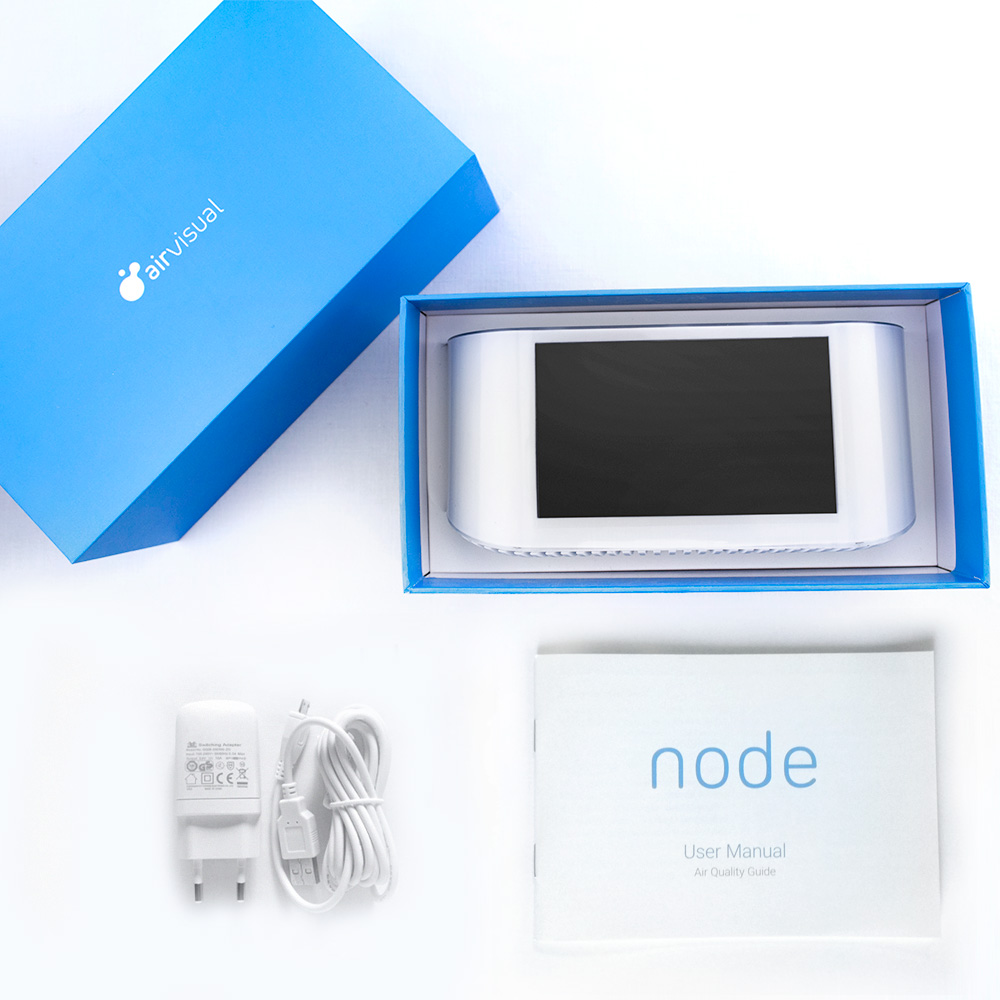 The NODE is a portable air quality monitor that identifies the invisible airborne threats that are posing as grave health hazards.
The NODE keeps us informed about the particulate matter (PM) ,the carbon dioxide ( CO2) levels and Temperature and Humidity on a 5″screen and going as per current scenario via your Smartphone.
The Node is something that gives you instant real time PM,CO2, readings aloong with air quality forecasts.
It provides you with air quality insights and phone alerts too from over an existing network of 8000+ monitors keeping track of pollution sources and helping you monitor air quality at all levels and through all formats like WiFi ,Internet websites with easy integration.
The Node has a over 5 years internal measurement data logging capacity.
It's a perfect solution to identifying Air Quality at your home n more so at workplaces and subsequently finding a solution to improve the Air Quality.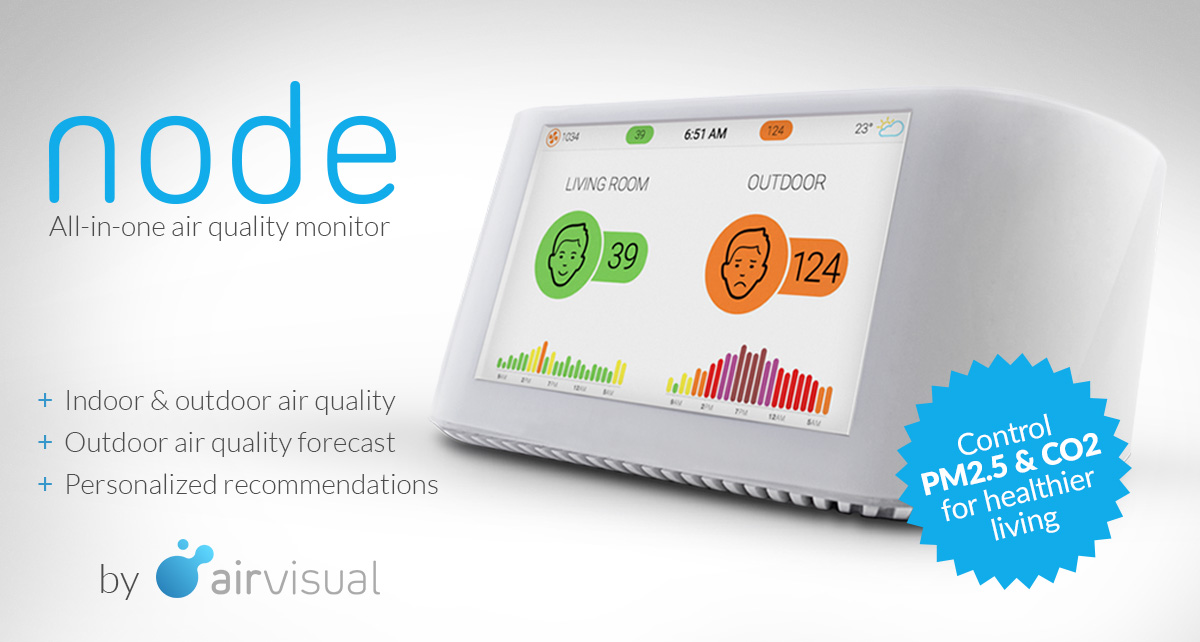 System specifications
Atlanta Healthcare AirVisual Air Quality solution complies with the following specifications:
Measures PM2.5, CO2, Temperature, Humidity
Monitor has a screen that shows indoor air quality compared to outdoor
Wi-Fi connectivity with enhanced sensitivity to capture remote Wi-Fi signal
USB charging
Battery that ensures continuous measurements even during temporary power cut (24/7 results). In case of a long power cut, the sensor automatically boots up when the electricity is back, without human intervention
Web-based central reporting of the building's air quality in real-time
Measurements time intervals are configurable
Air quality data is accessible in real-time from the user-friendly dashboard
System supports automatic alerts based on customized rules
All historical data can be downloaded in CSV format from the web browser
Possibility to monitors all the Nodes inside the AirVisual mobile application
Notifications for iOS device when AQI threshold are reached
The device has over 5 years' internal measurement data logging capacity
The sensor functions with or without an internet connection
The sensor meets EC directives (CE certification) and FCC requirements
Widgets can be installed on intranet and internet website with easy integration
Widgets are fully configurable to match specific requirements
Widgets can be integrated in digital signage (TV screen, picture frames) across the organization
Benefits
By controlling indoor air quality, you run air purifiers only when needed, extend your air filter's life and save costs on replacement
Identify air pollution leakage from outdoors in real-time
Differentiate your work place by advertising good air quality backed up by data
Improve productivity and morale in your work place
Ensure the health of those under your responsibility and prevent potential law suits
Share and promote the air quality within your own website (intranet or internet) and on digital signage screens in your office.
In today's world of ever increasing truth of worsening Air Quality the Node is a really welcome product in helping solve this humongous problem in the world.
Slightly steeply priced for an individual but perfect for business establishments.
A great step towards a really much needed Air Quality improvement. A really commendable effort.