In one word if I have to describe this place, it would be AWESOME! Enfield Bikes, Good Food, and A Great View, what more can you ask for, still if you want more, Enfield Garage Cafe organizes regular events to keep you amused. The Sunday Stories especially is a very popular weekly event that happens at Garage Cafe.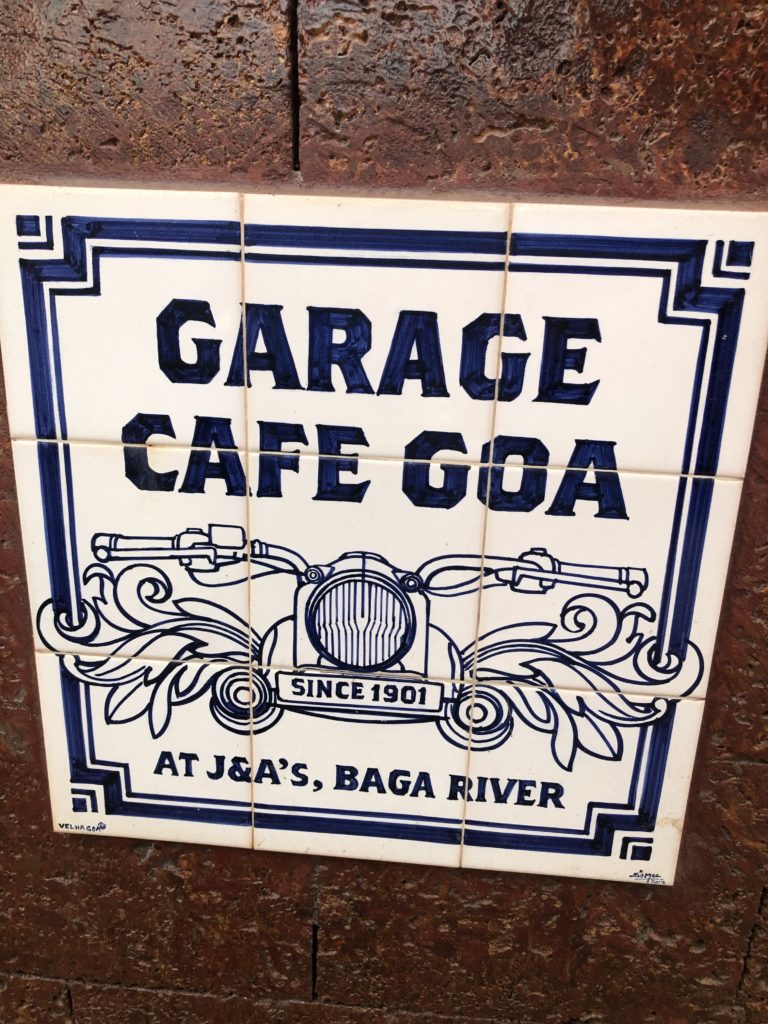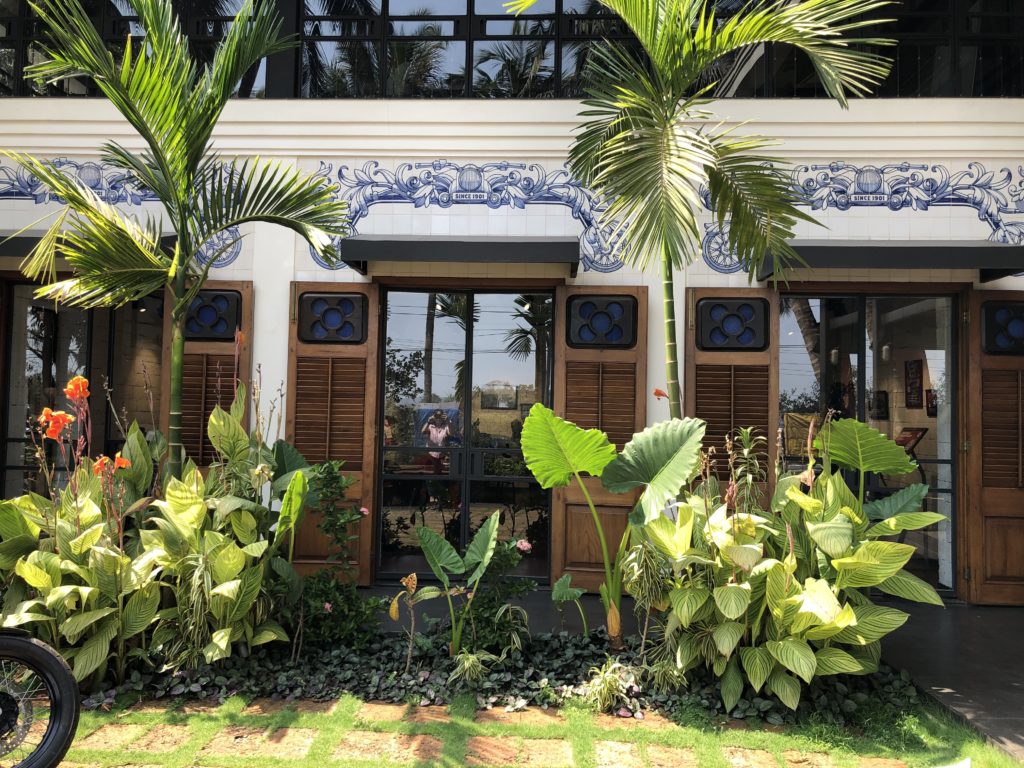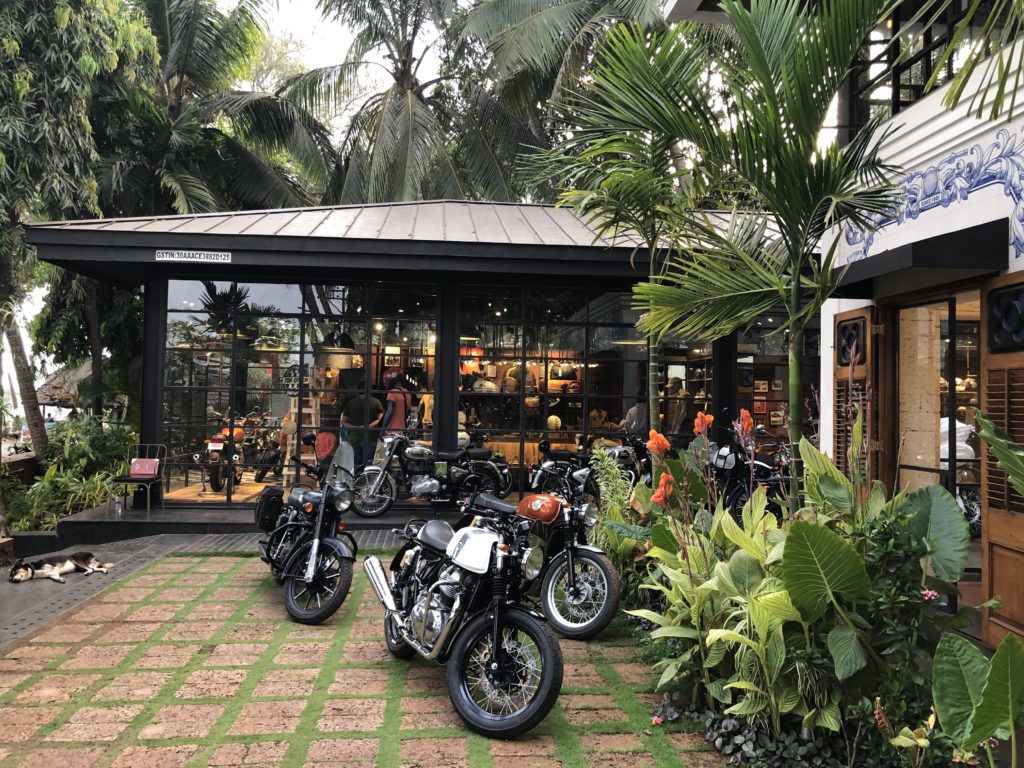 Overlooking the Baga creek, this cafe is a part of the Enfield showroom and this makes it even more interesting. They have indeed a huge space which looks very inviting to spend long hours chilling there. In fact, I could simply carry my laptop, breathe in the fresh air, enjoy scrumptious meal and drinks and keep looking with drooling eyes towards the numerous Enfield bikes parked there.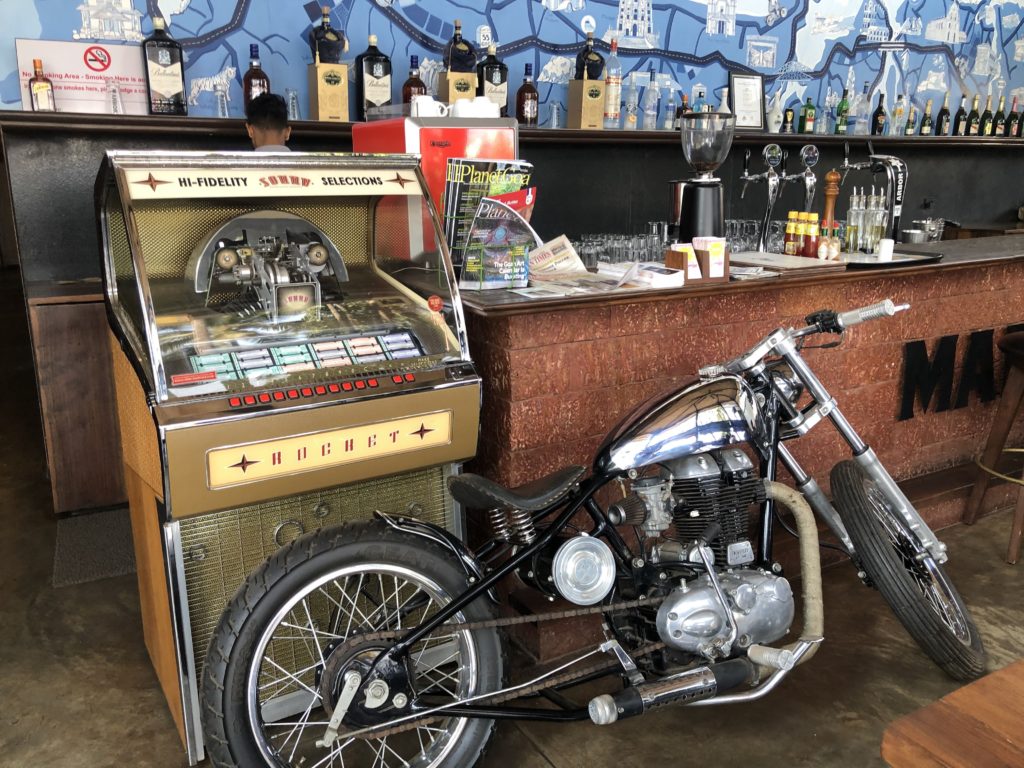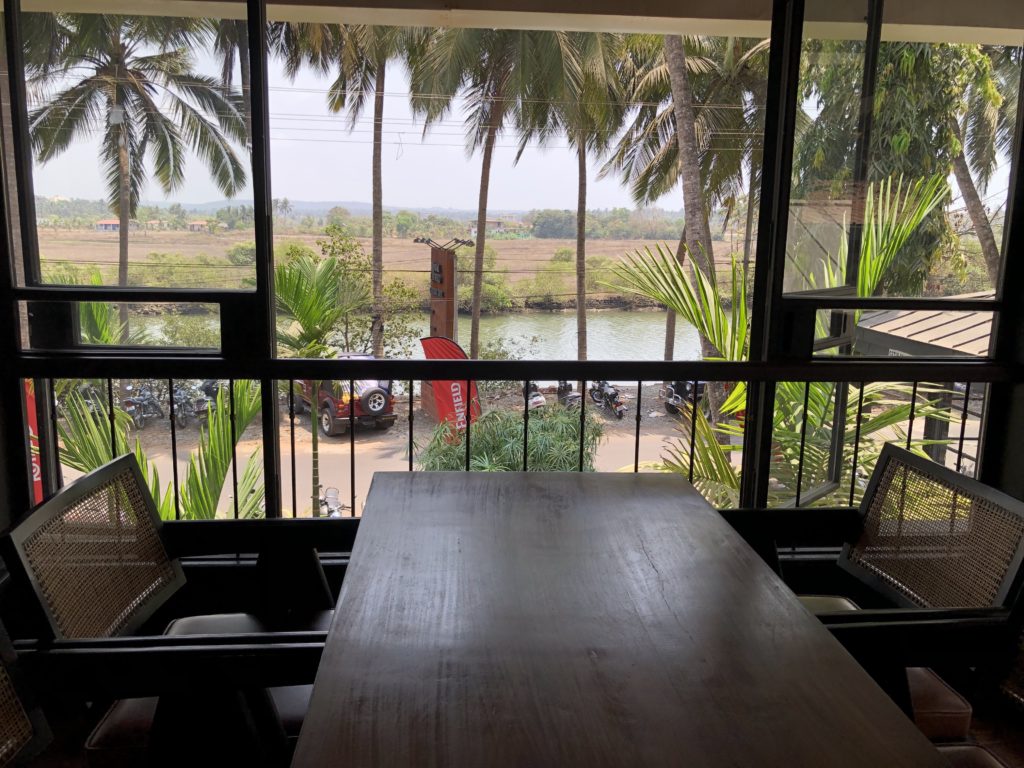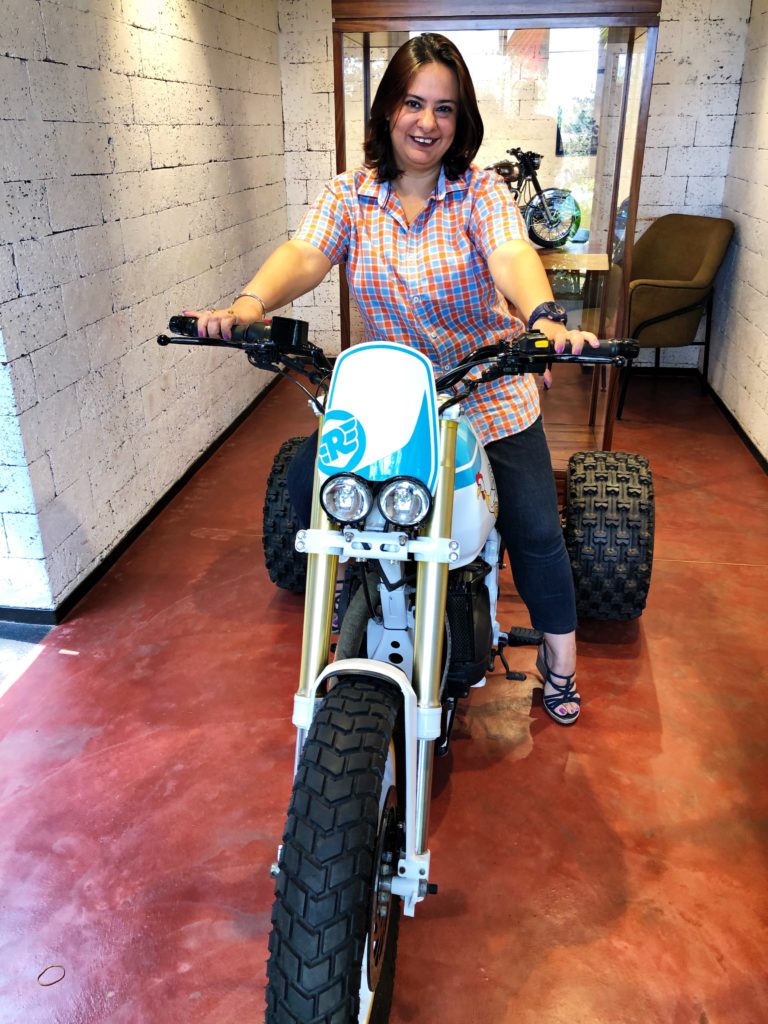 Well, the food here is straight up basic, something that probably everyone can enjoy. Nothing fancy, but super delicious!
We tried the following:

Spinach and Mushroom Crepes– super-thin crepes with a creamy filling of spinach and mushrooms- I really liked it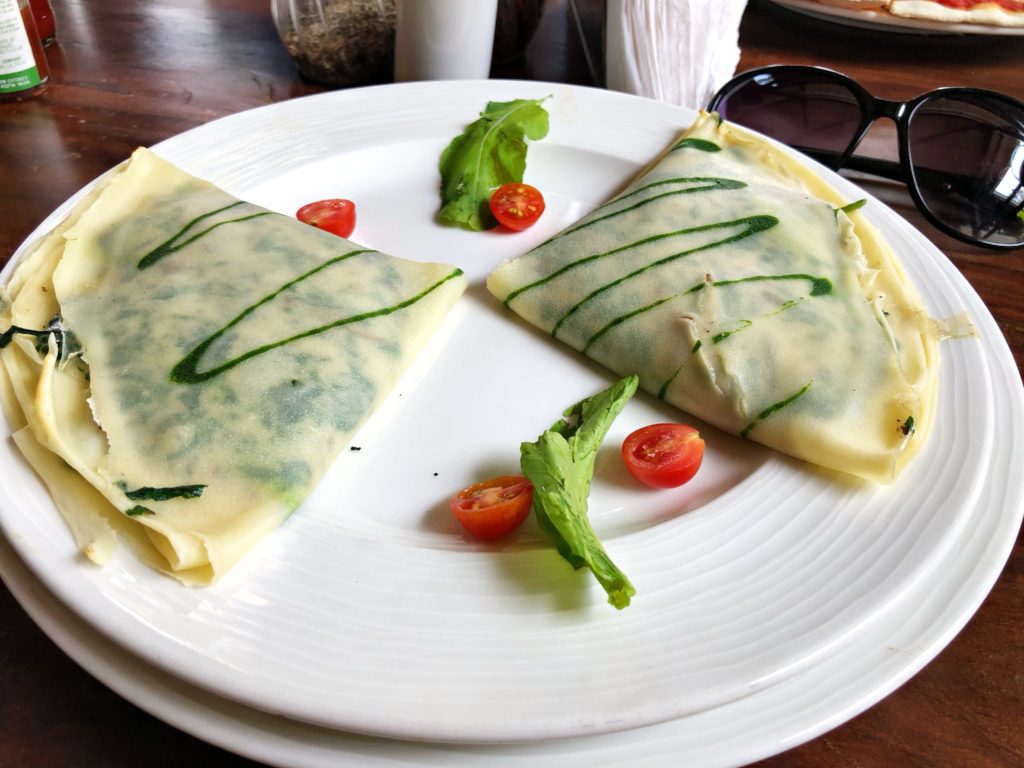 Buffalo Mozzarella and Pesto Pizza– this is definitely a must try, my sonny boy enjoyed it the most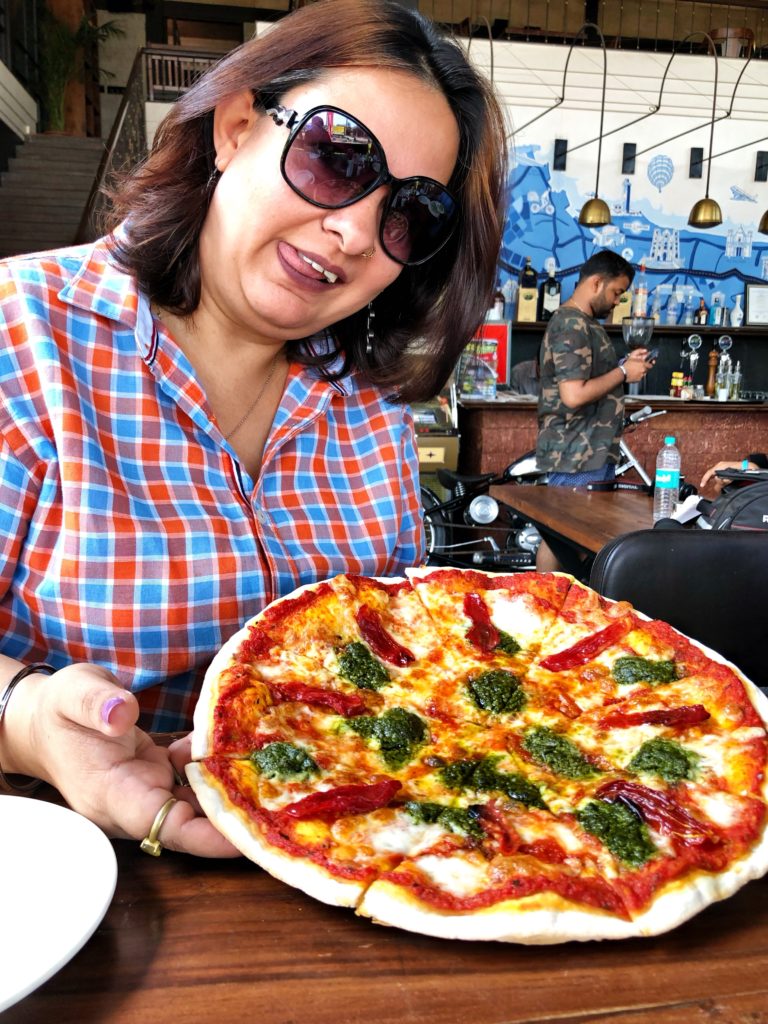 Beef Stew– I thoroughly enjoyed dipping the bread on this flavourful stew with such tender pieces of beef. The meat was really very good. Simple recipe, great taste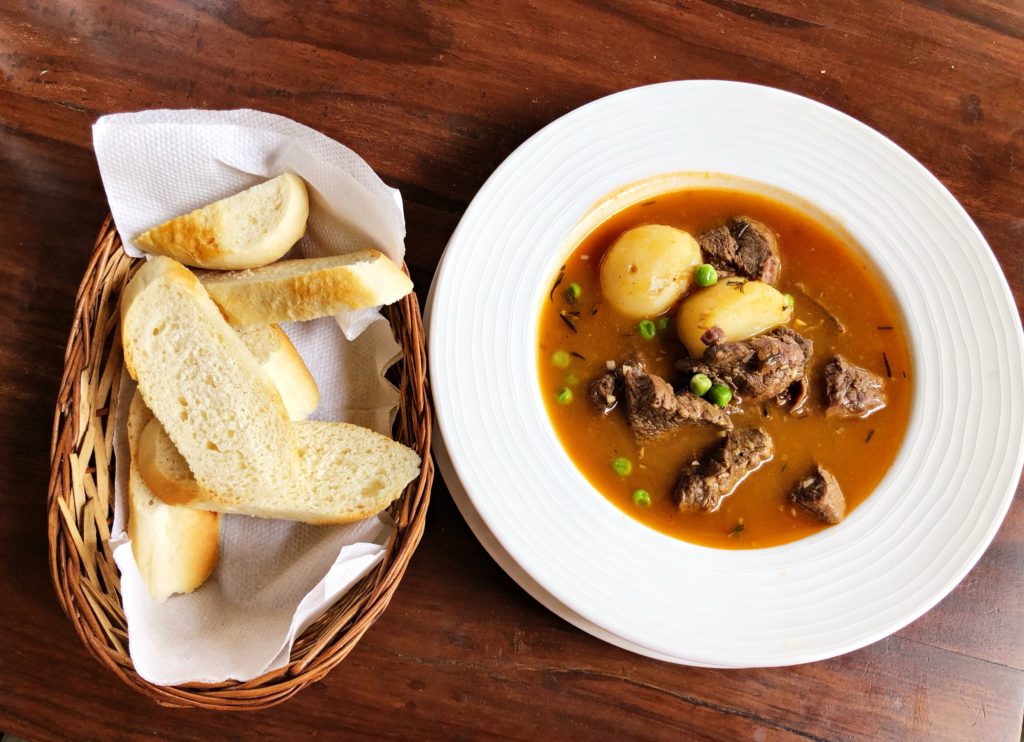 Pan Seared Prawns– Have to be my favorite from the afternoon, subtle flavors but delicious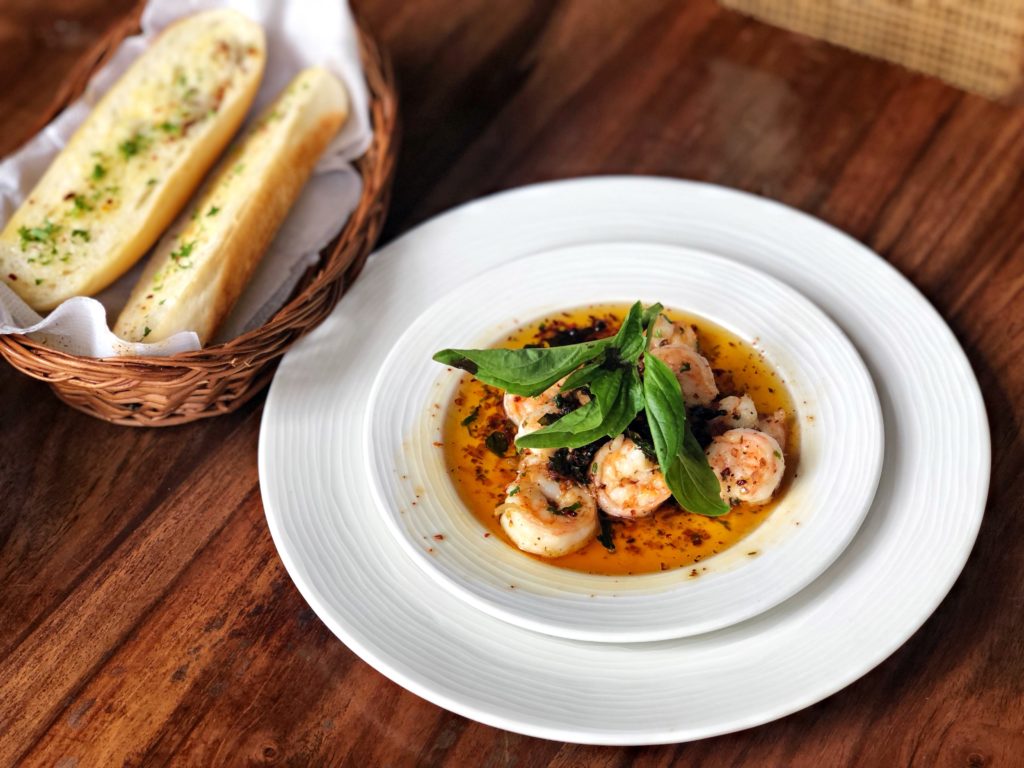 Pricing
I found the place moderately priced and given the fact the portion sizes are quite good, I think it is affordable. The average cost for two people would be Rs 1200/-.
Final Word
I thoroughly enjoyed my lunch at this beautiful cafe and loved everything about it. Do let me know about your experience if you have already visited or will visit now after reading my blog 🙂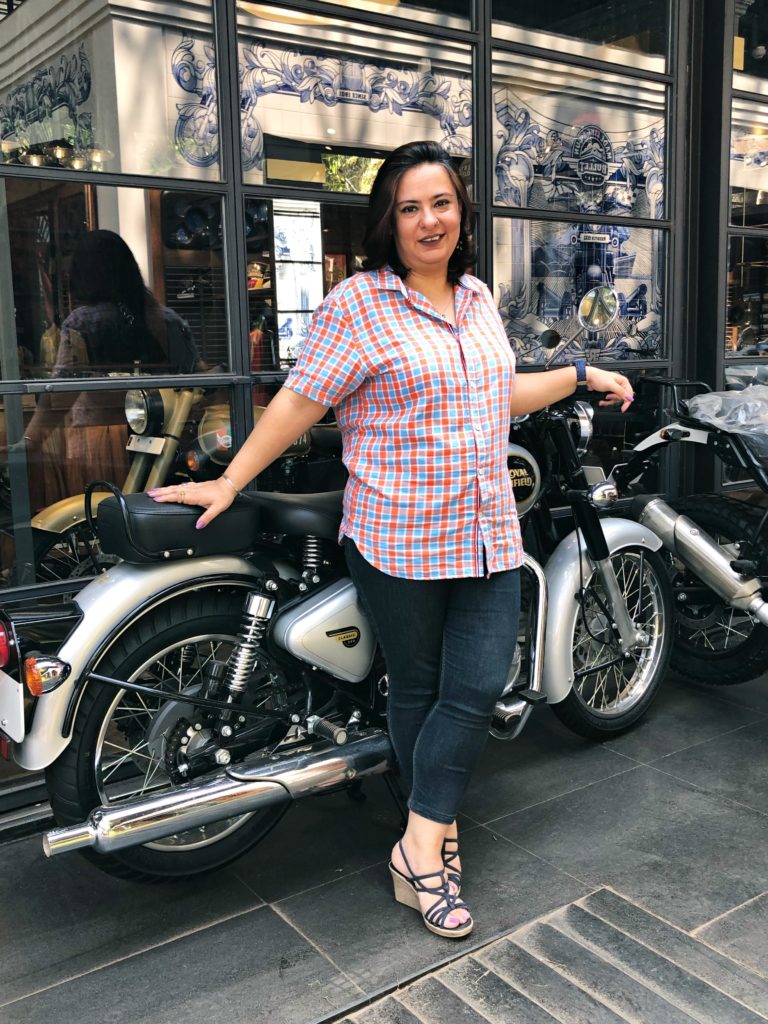 Address
House # 560, Villa Rodrigues, Arpora-Baga Creek Road, Arpora, Bardez, Goa