The word Thaal is iconic with the Bohra Cuisine and hence full points to Rumama Roowala for naming her restaurant 'Thaal'.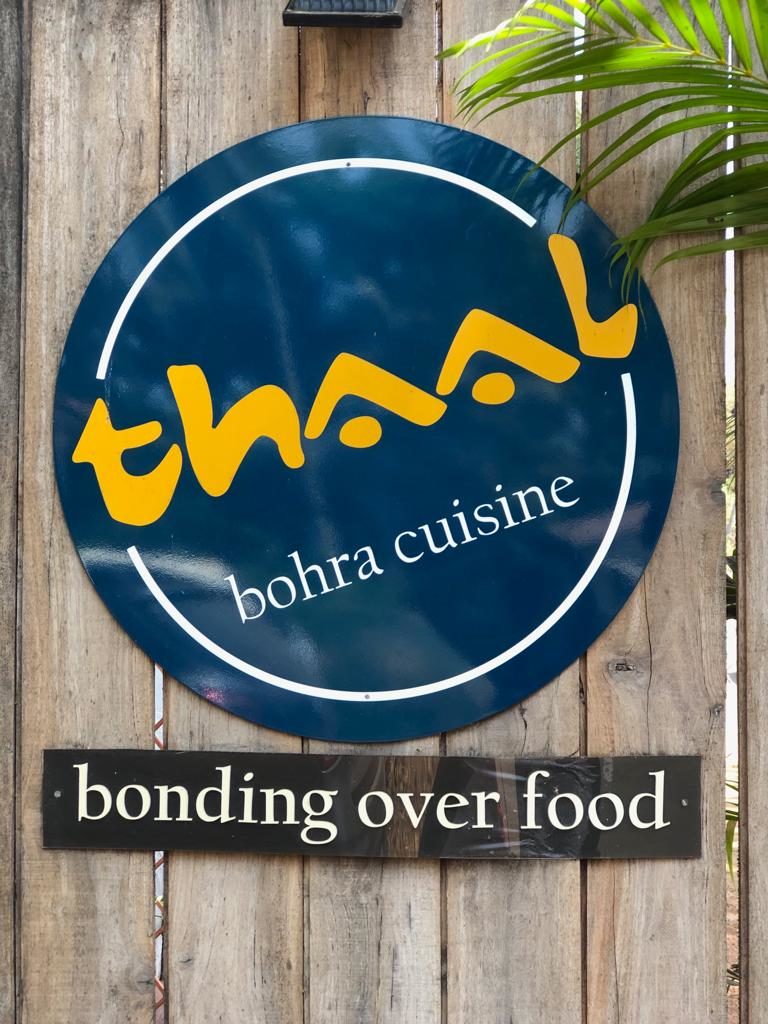 Little Bit Of History
Bohra Muslims, who are said to have migrated originally from Yemen to Gujarat, are firm believers in the maxim: "The family that eats together, stays together." The entire Bohra family dines out of one platter called the thaal and it typically accommodates 4-8 people. Each dish is placed in the centre of the thaal and every member pulls his or her share. Bohras have a no-wastage policy. Not a single grain of rice is left on the plate when it is taken away.
To promote this thought and keep the tradition alive, Rumana came up with the idea of 'Thaal' as she too believes in community eating and bonding over food.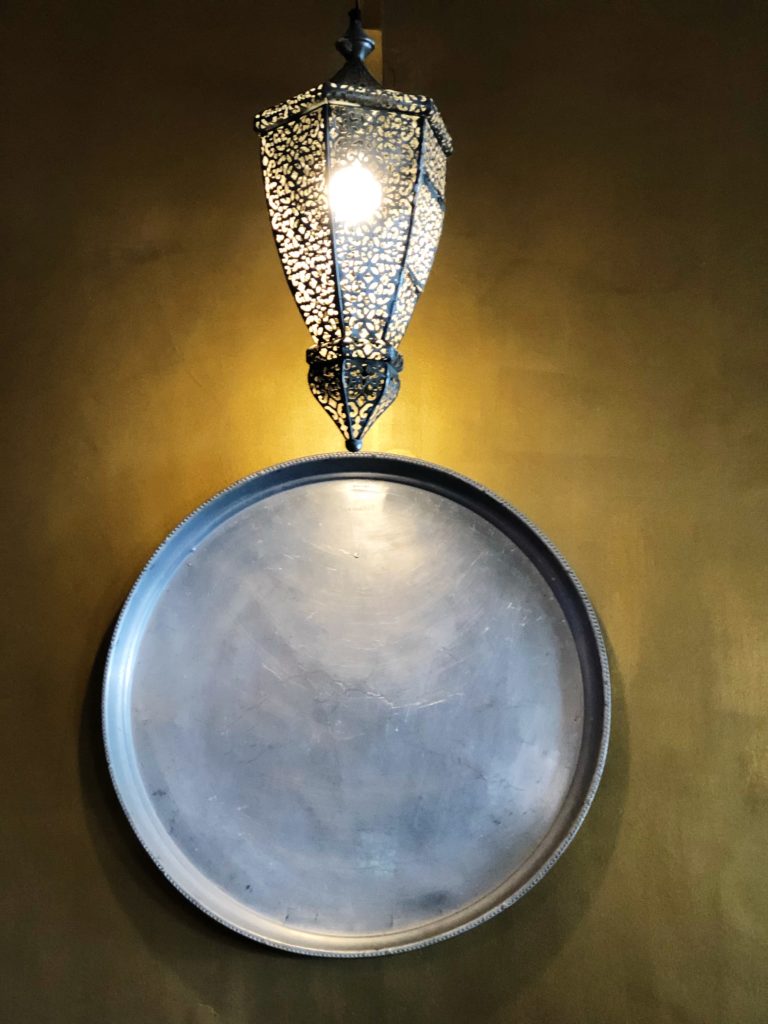 Location and Ambiance
Thaal which is located right opposite the Coco Beach on the Reis Magos Fort Road has both indoor and outdoor seating options. The indoor option with its low floor seating is where the traditional thaal is served. For savoring a thaal, you need to be in a group of minimum 3-4 people, otherwise, you could sit in the outside area and enjoy the smaller versions of thaal called thalis.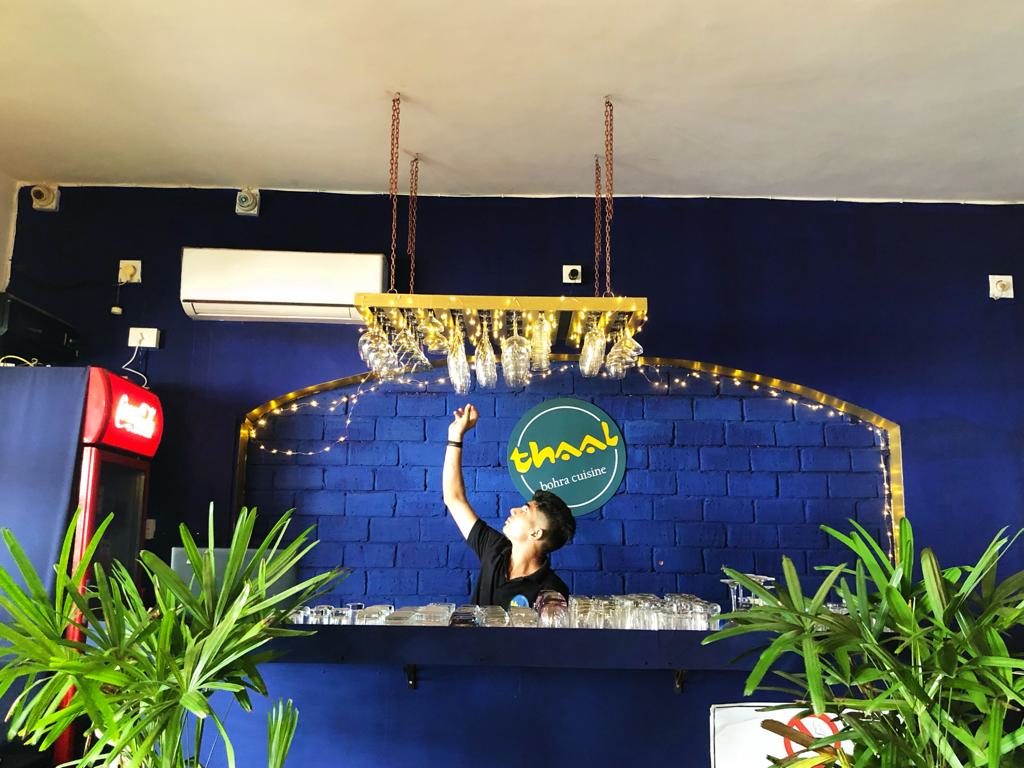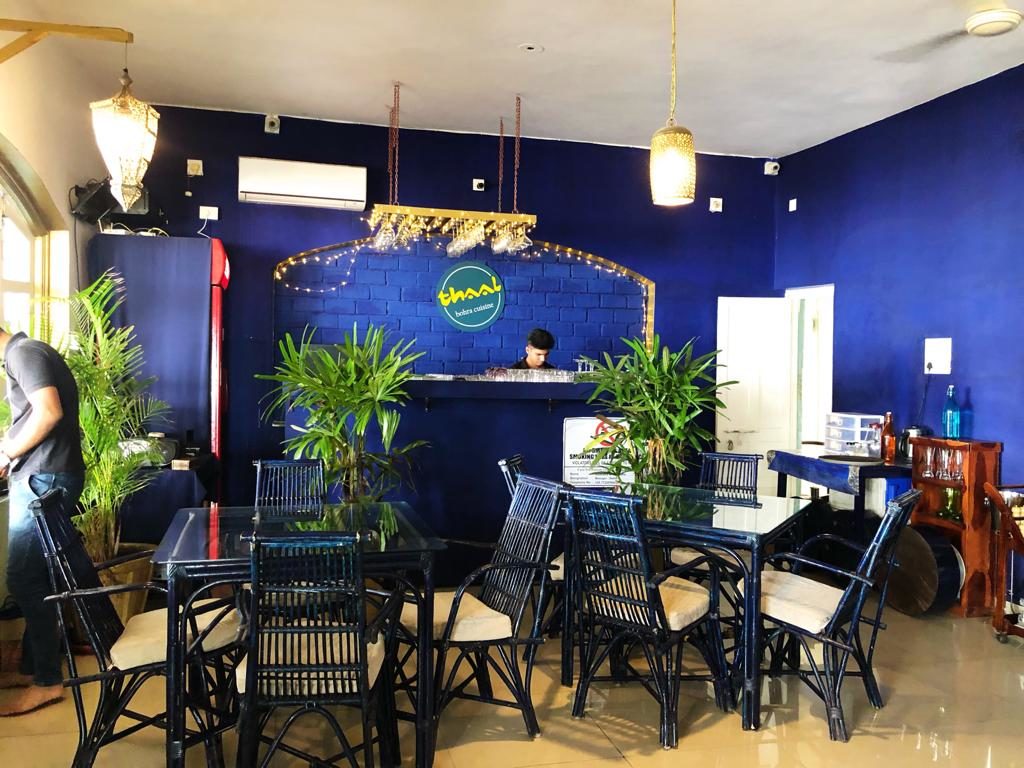 We chose a lazy Friday afternoon for our lunch at Thaal. Since we were just two people, me and my son, we opted for thaalis and sat down in the outer seating area that oversees the coco beach. It was a bright, beautiful and breezy afternoon, perfect to enjoy a great meal. The view was great too, I anyway am the happiest around the sea.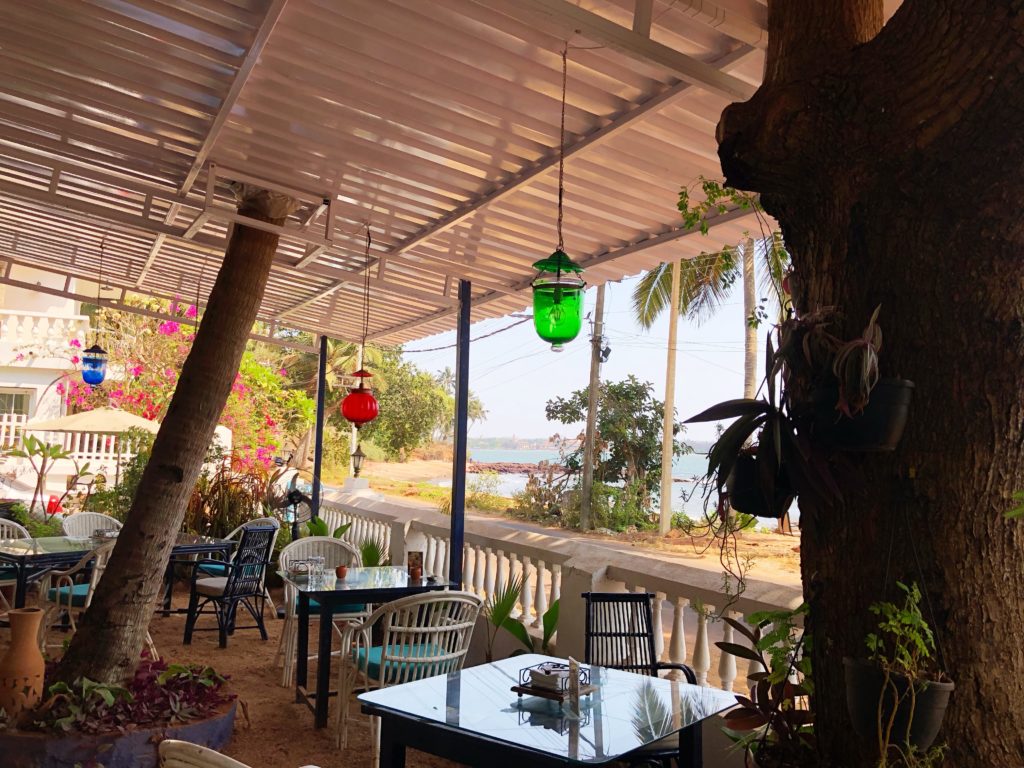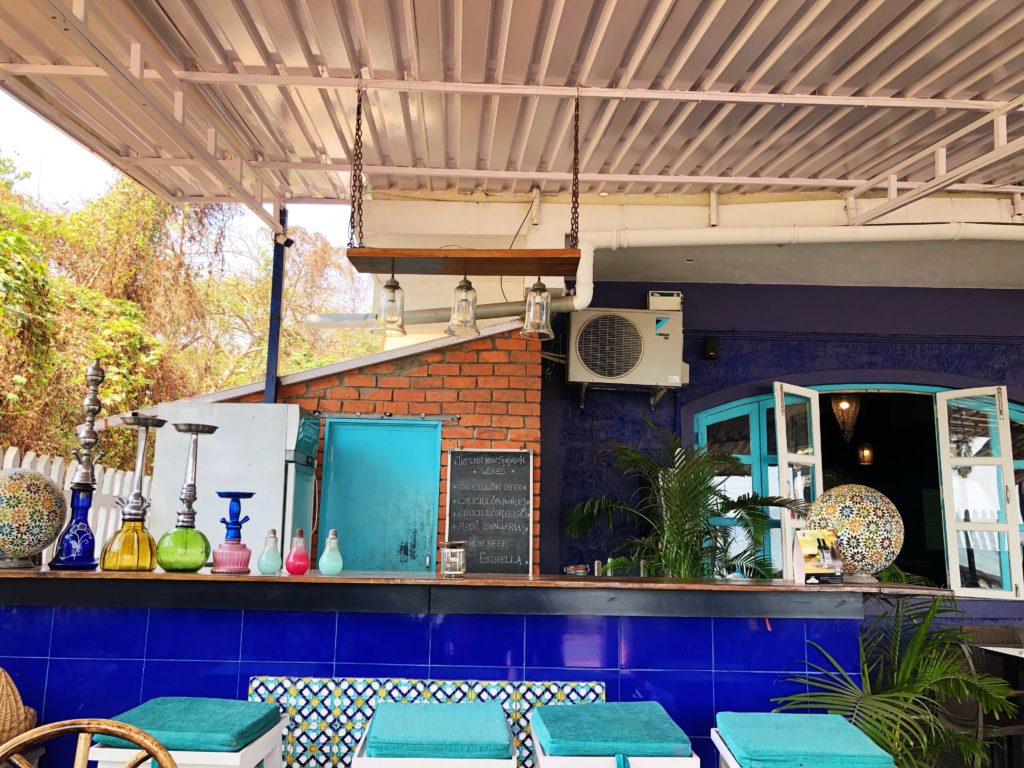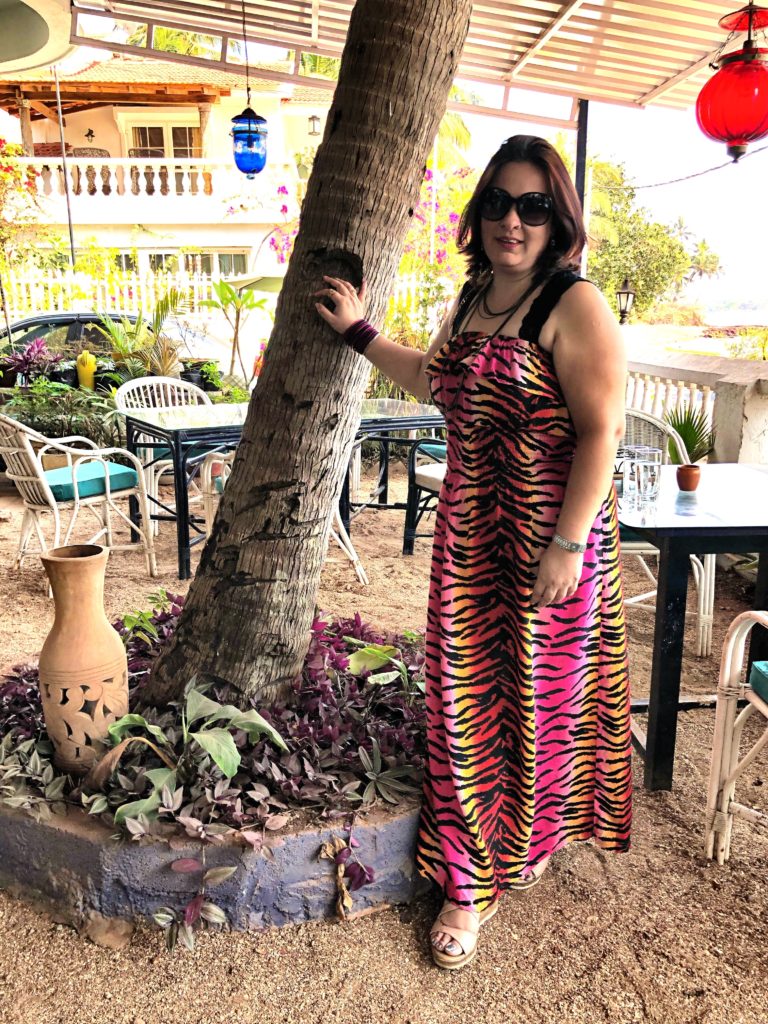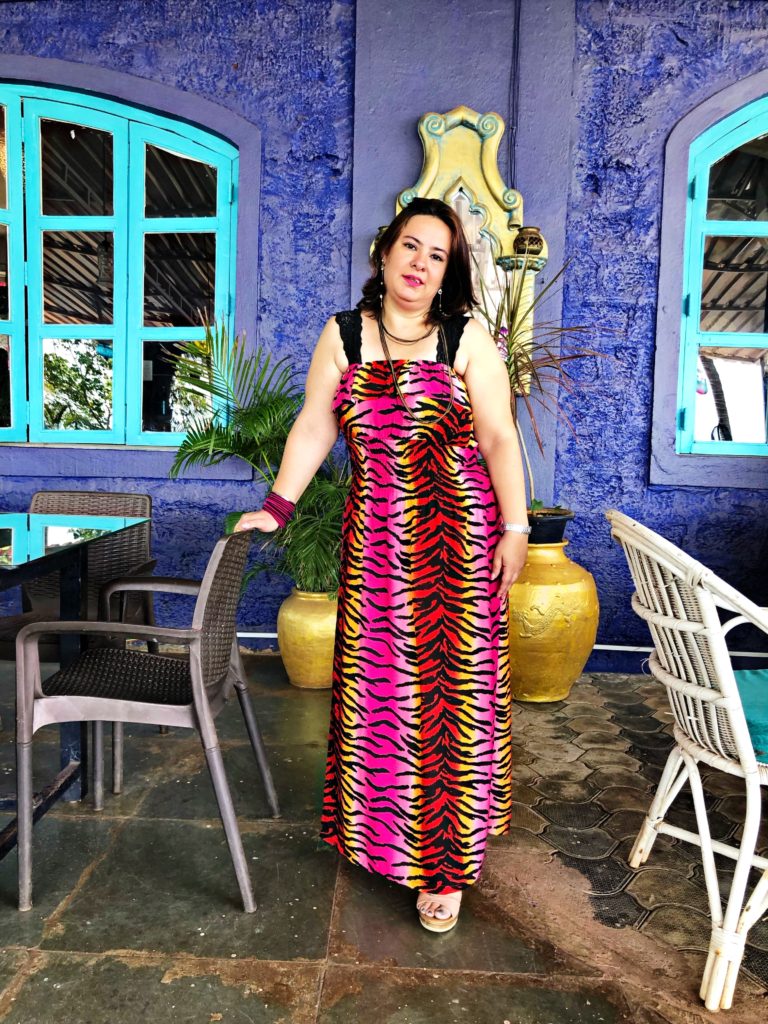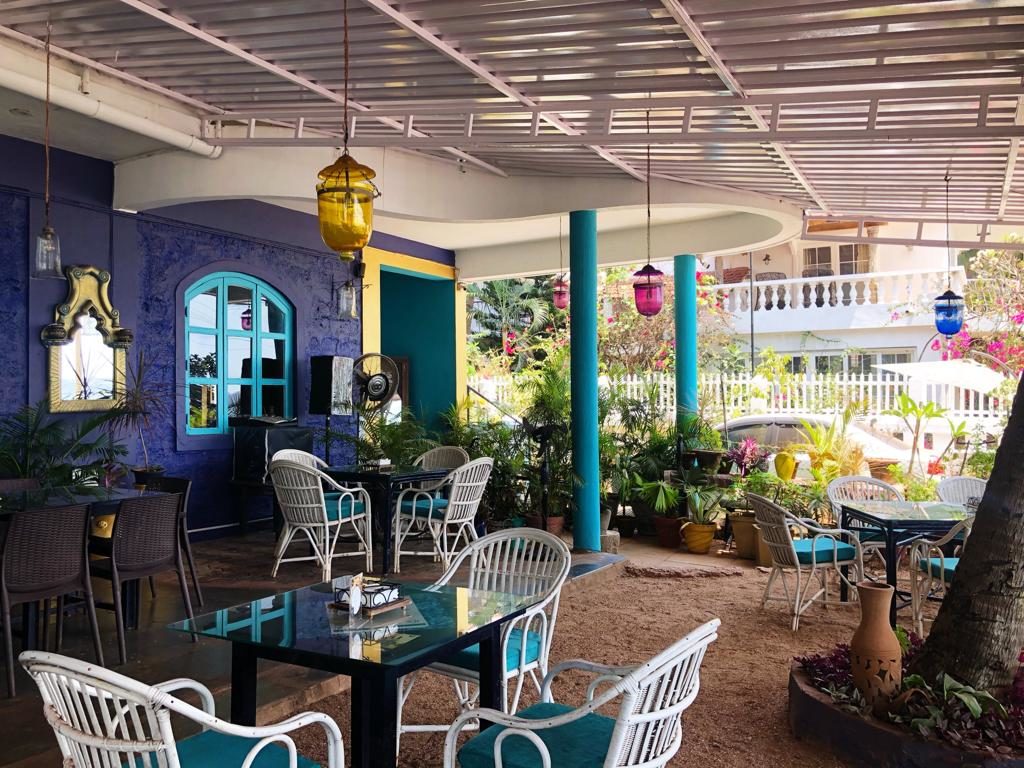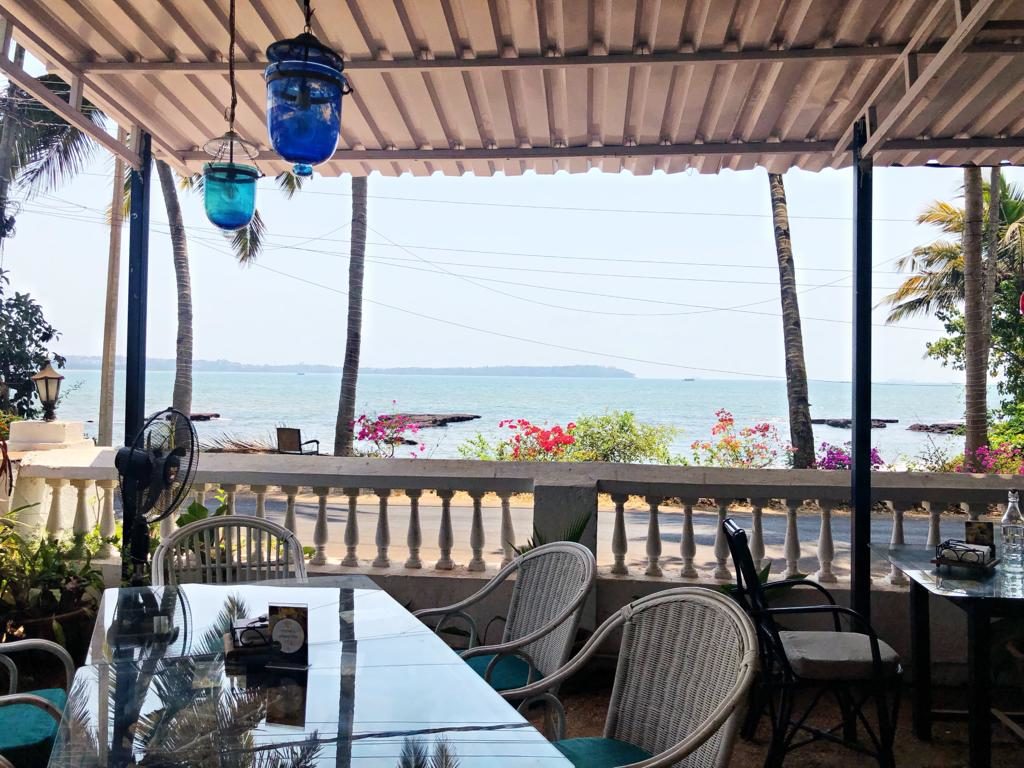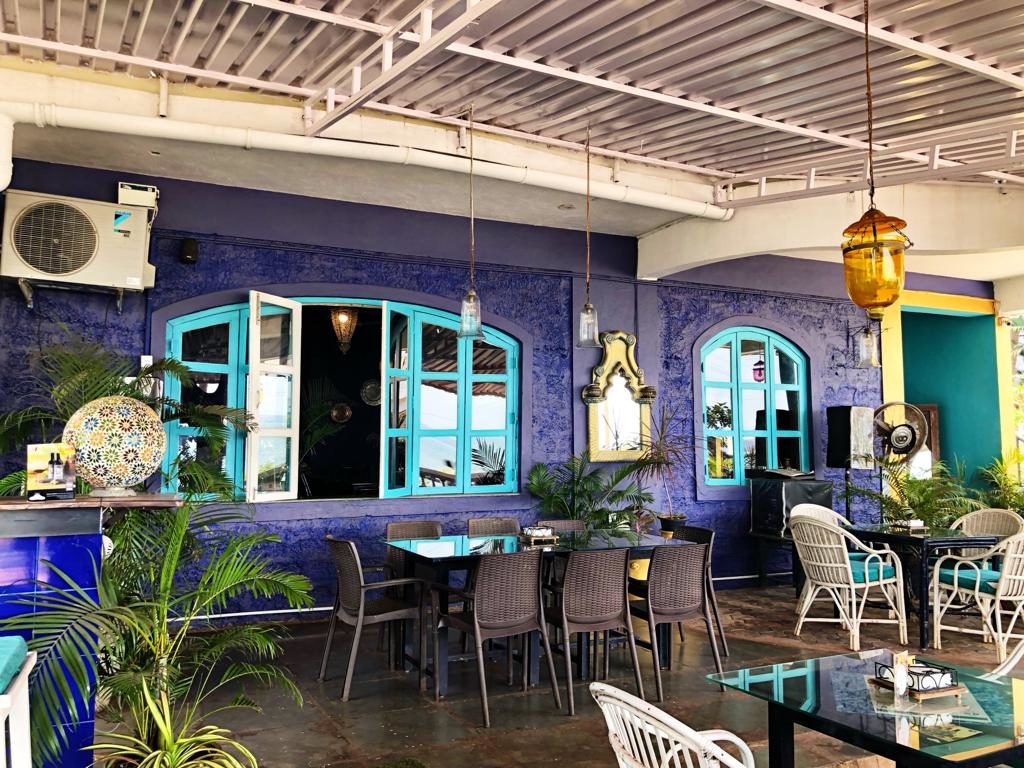 Food
Coming to food, we ordered two thalis for ourselves, one can choose between the starters, but the main course changes on a daily basis. But we were lucky and got to savor two different main course dishes as well. As per Bohra tradition, the meal usually begins by tasting salt which acts as a palette cleanser, it is then followed by a dessert, they consider it auspicious. So keeping with the tradition, I started by eating my dessert first, the Kalamra, which is basically sweetened curd and rice with lots of dry fruits in it. It was quite nice, after this I came to the Channa Batata, a salad with chickpeas and potatoes tossed in nice tangy tamarind chutney and the best part was some fried onions on the top, they enhanced the overall taste so much.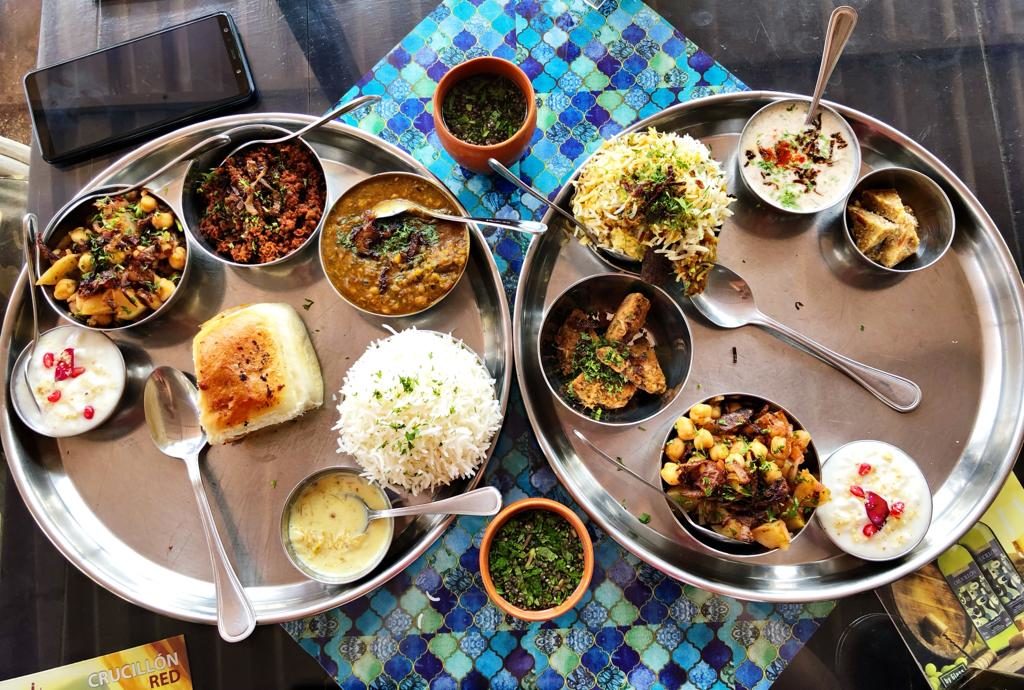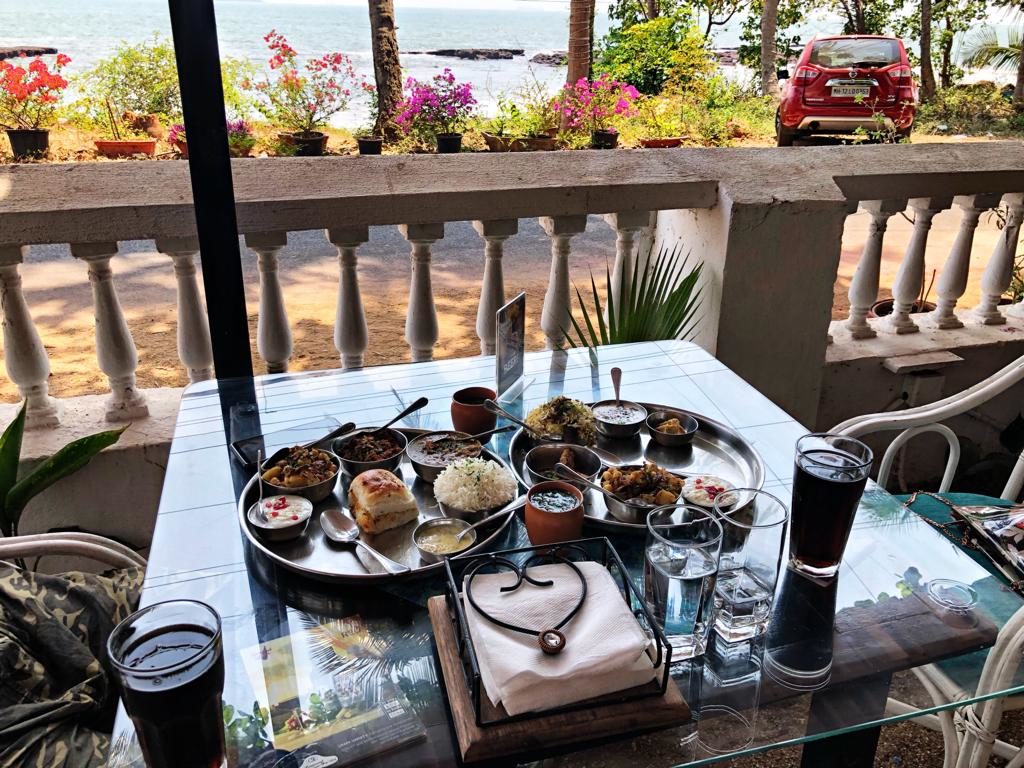 My starter included the Bohra Chicken Cutlets, these were simply amazing, crispy coating on the outside and almost melt in the mouth soft on the inside. Subtle flavors and a perfect texture, these definitely are worth trying.
My son's thaali had Keema Pao as a starter and that too was excellently prepared. The Keema was delicious and the Paos soft and buttery, it made for a perfect combination.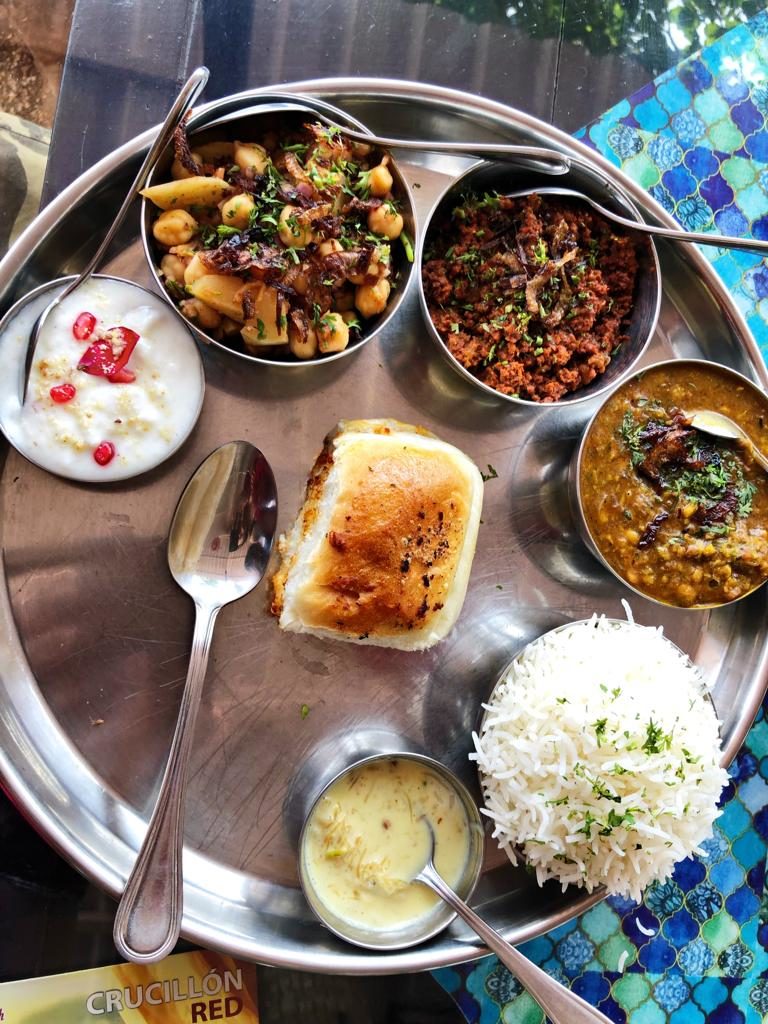 For the main course, while I got to try Daal Gosht with Rice, my son had Gosht Biryani and both these dishes were mind-blowing. Especially the Daal Gosht is one dish that you definitely should not miss. The mutton pieces in both the dishes were extremely juicy and tender and that speaks for the quality of food. The biryani was Kacche Gosht Ki Biryani, which means that everything is cooked together and that's one of the prime reason for getting out the best flavors. All meat is marinated overnight and slow cooked for about 4-5 hours and this explains its tenderness perfectly.
To finish my meal, Sheer Khurma, the dessert made with sweetened milk, dates, vermicelli, and loads of dry fruits was just perfect.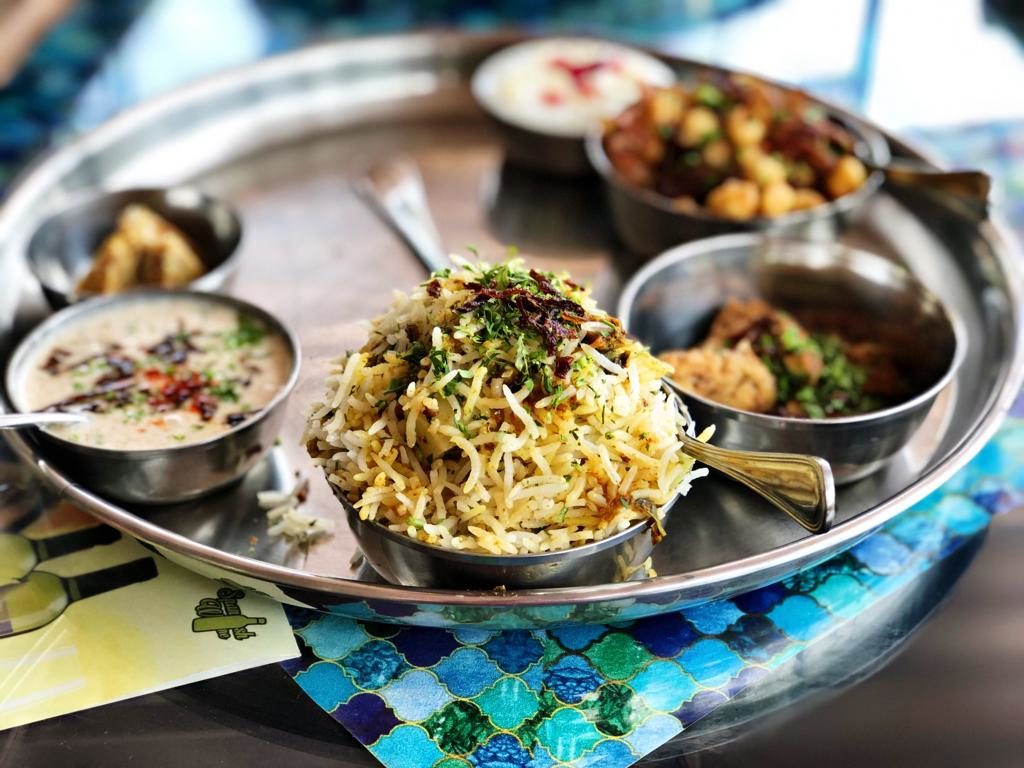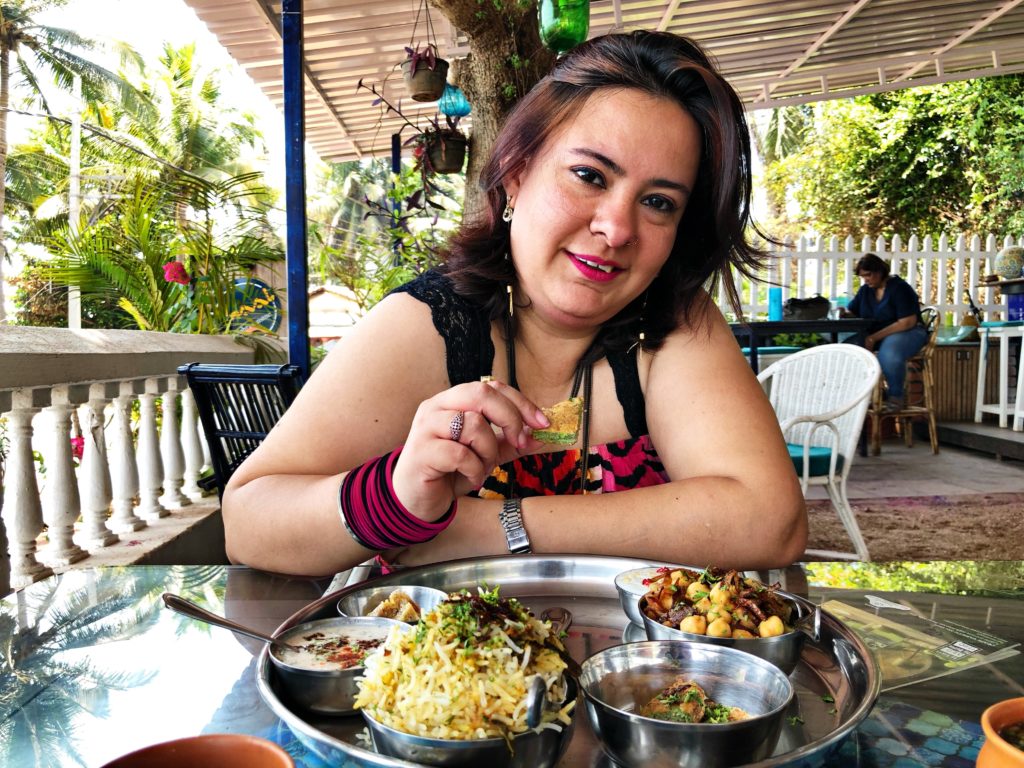 So I highly recommend it to both my Goan readers and friends and my readers from across the country and globe that when in Goa, this place should definitely be on your list.