Well, talking about our vaginas is still a taboo, and forget men, women themselves don't talk much about their own vaginas. Vaginas are like a secret, you don't discuss them openly, some women behave as if the vagina is not even a part of their body. But that's not the case when it comes to me, my vagina is definitely like any other part of my body and I do like taking good care of it. And Everteen Vaginal Tightening Gel helps me doing just that.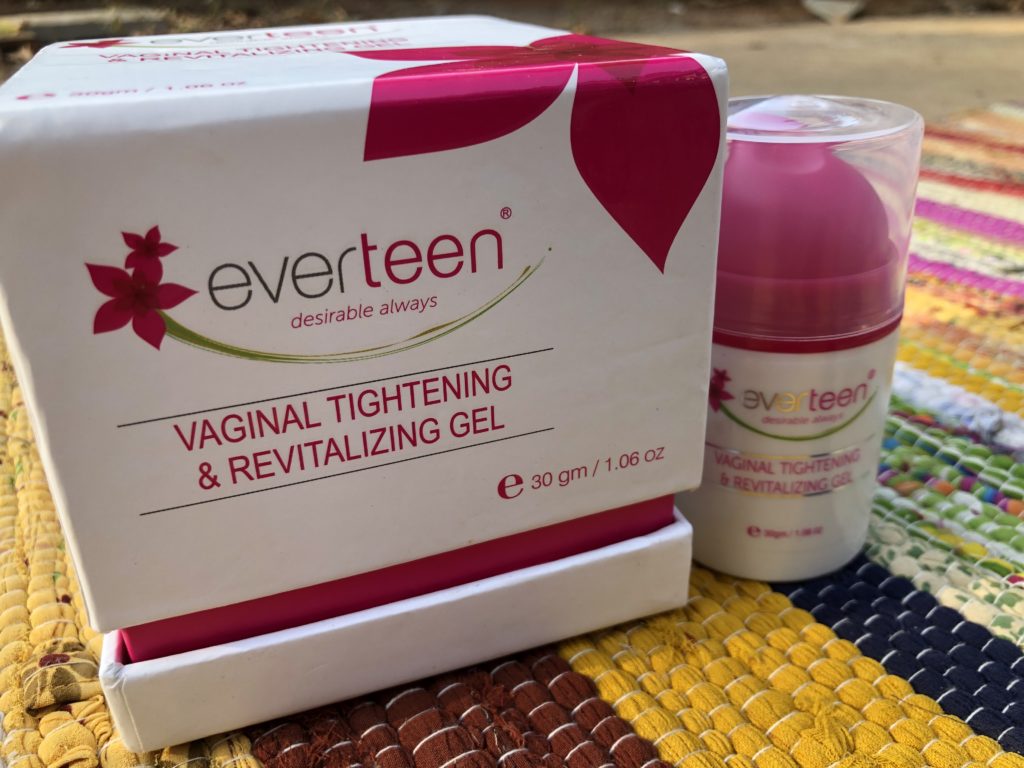 But you may have this question that why is a vaginal tightening gel needed and who all should be using it? So let me answer that for you
If you are unmarried but 18 years of age, this product is for you. Since in this age, your body is going through a lot of hormonal changes and sexual arousing is common and so masturbation, you end up loosening your vagina. If you are married, it's obvious that your sex life leads to your vagina losing its elasticity over a period of time. Moving on pregnancy and delivery add more to it and so does menopause. So practically after 18 years of age, your vagina does go through a lot and this particular product helps in maintaining the same.
everteen® Vaginal Tightening & Revitalizing Gel is a unique gel extracted from pure and natural ingredients to help moisturize, tighten and revitalize vagina. The natural ingredients of everteen vaginal tightening gel restore the elasticity of your vagina and bring back instant tightening sensation with increased blood flow into your vaginal muscles. Everteen gel is a scientifically designed product and is formulated under the expert guidance of gynecologists. It is micro-biologically, dermatologically and clinically tested formula without any side effects.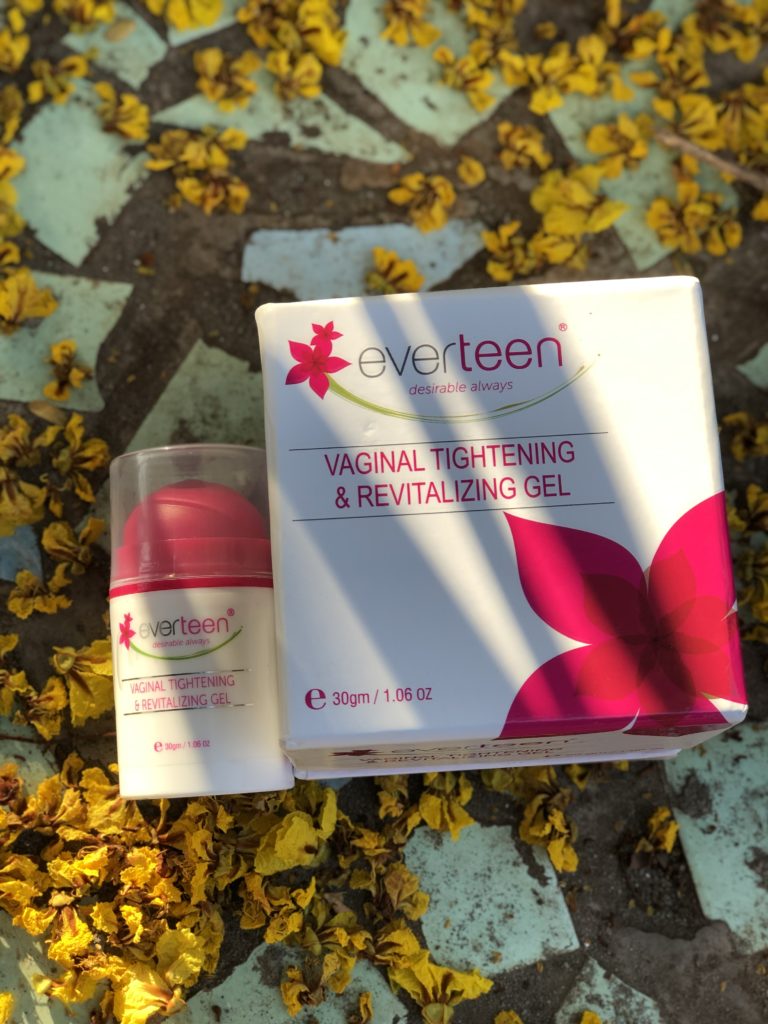 Benefits
Tightens and Revitalizes Vagina
Rejuvenates vaginal muscles, tone and vigor
Improves lubrication and reduces dryness
Removes harmful bacteria in the vaginal lining
Restores Post-Delivery Vaginal Elasticity
Works Wonders
Cell Regeneration
It promotes cell regeneration in vaginal walls which further heals epidermis of vagina and rejuvenates itR
Absorption Properties
The rare ingredients in everteen vaginal gel get absorbed quickly in the vaginal mucosa and help in enhancing the elasticity of muscles in the vaginal area.R
Vaso-constriction
With its vasoconstriction property, it constricts blood vessels and freshens up the vaginal area resulting in a naturally tightening effect.R
Vaginal Elasticity
It enhances the feminine vagina muscle elasticity and tightens the vaginaR
Antioxidant
The antioxidant properties of everteen gel restore health, tone, and vigor of the vaginaR
Prevents Infection
The ingredients of everteen gel help in preventing infection and infuse life in the cells and tissues of vagina.
How to Use Everteen Vaginal Tightening & Revitalizing Gel
Wash your vagina & hands with clean water
Sit in squatting position
Remove the cap from bottle
Press one full pump to take 2-3 gms gel on your finger tip
Apply gel with your fingertip inside vagina in circular motion
Sit in a comfortable position for few minutes
Apply Everteen Gel twice daily
Whatever Stage Of Life You Are In, Everteen Vaginal Tightening Gel Maintains Your Vaginal Health.
Availability
Buy online on the Everteen website or through other e-commerce platforms.
Price
Rs 1750/- for one pack