Some people are blessed with slim bodies while others struggle with weight issues. More the weight, more prone you are to health-related problems. And obesity nowadays is a serious disease. Even children are suffering from obesity.
Regular exercise and diet control definitely help you in keeping your weight in check but sometimes you need additional supplements to enhance the overall weight loss process.
Anigmantha Weight Loss Formula Capsules are just the supplement you need to help you lose weight without any side effects.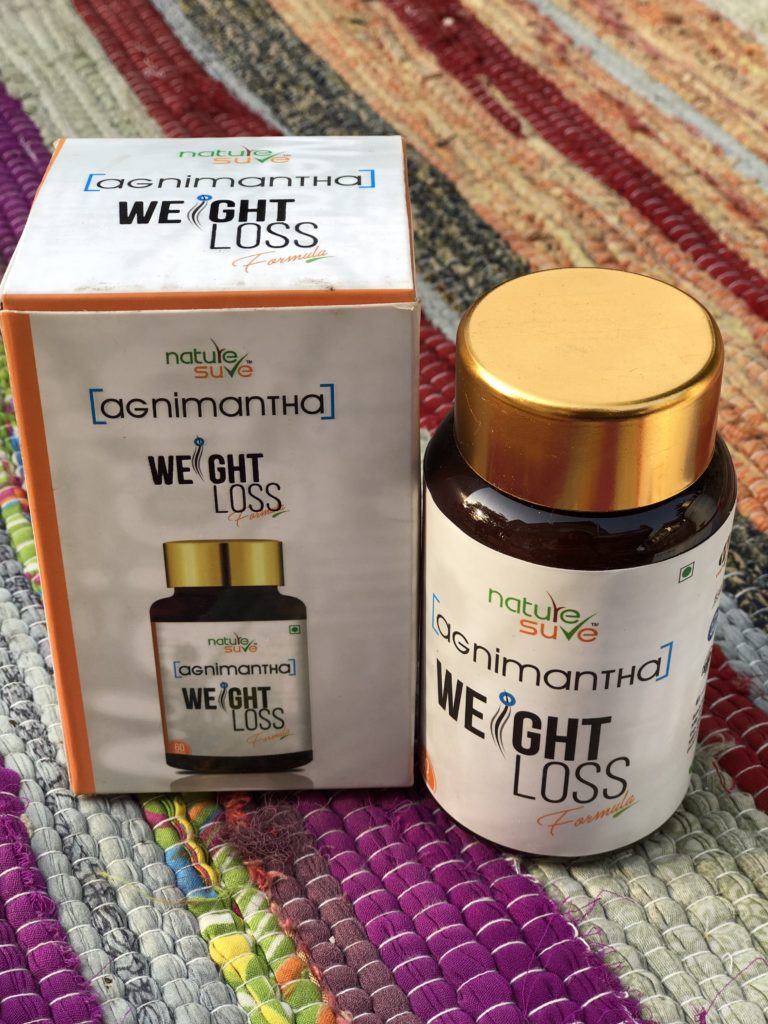 Anigmantha
Made with 100% pure, top-grade natural ingredients, Nature Sure™ Agnimantha Weight Loss Formula helps reduce weight by improving digestion and metabolism and increasing frequency of urination. It is based on a scientifically-proven Ayurvedic therapy used since thousands of years for balancing vata (air) and kapha (earth) doshas (maladies) to manage obesity (medoroga or sthaulya) and lose weight naturally.
The human body consists of seven dhatus, namely lymph, blood, muscle, fat, bones, nervous system and reproductive system. Obese people tend to get nourished excessively only by meda dhatu (fatty tissue) while the remaining six dhatus (tissues) remain undernourished. This leads to an abnormal accumulation of kapha, which hampers fat metabolism. Such kapha-dominant body types tend to easily gain excess weight, but struggle to lose it.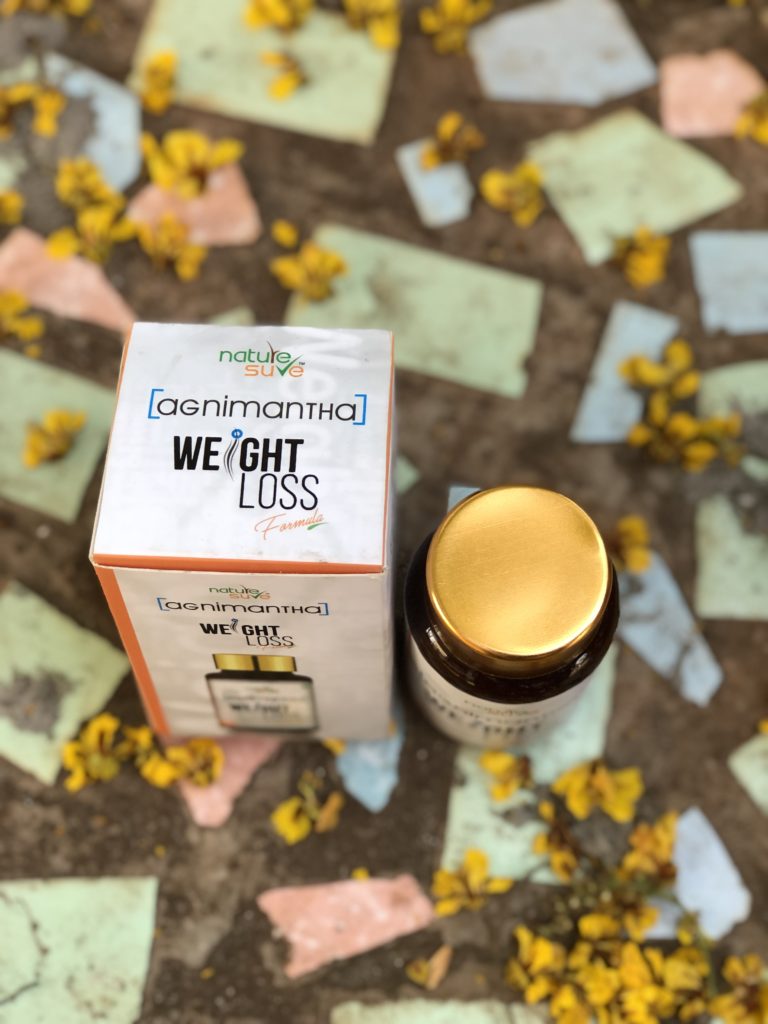 Nature Sure™ Agnimantha Weight-loss Formula regulates jatharagni (body's inner heat necessary for digestion) so that excess calories do not get converted into storage fat. Its diuretic effect flushes out metabolic toxins through frequent urination and promotes cellular health. Nature Sure™ Agnimantha Weight Loss Formula increases bio-availability of nutrients to unlock energy and vitality and prevents chronic fatigue. It lowers cholesterol and triglycerides and prevents disorders like insulin resistance, hypertension, blocked arteries, and lipid, kidney and gall bladder malfunctions.
This herbo-mineral compound has properties of bio-scraping, bio-enhancing, digestive, astringent and rejuvenation. It also neutralizes Kapha and Vata doshas.
Prevents accumulation of excessive fatty tissue by regulating fat metabolism naturally
Flushes out metabolic toxins through the renal pathway, supports cellular health
Lowers cholesterol and triglycerides
Unlocks energy and reduces chronic fatigue
Increases bio-availability and absorption of essential nutrients in the body
Restores electrochemical balance of the body necessary for fitness
Prevents disorders like insulin resistance, hypertension, blocked arteries, and malfunctions of lipid, kidney and gall bladder
Assured quality from Nature Sure™, a brand that is trusted globally for its products made with 100% pure & top-grade ingredients at GMP- and ISO-certified units
Precautions
Nature Sure™ Agnimantha Weight-loss Formula is generally safe for oral consumption by adults in recommended doses.
If you are on other medication, consult your doctor before taking Agnimantha Weight Loss capsules.
Nature Sure™ Agnimantha Weight-loss Formula is not recommended for pregnant and lactating women, children and infants.
Availability
Buy it online on Nature Sure website and also on other e-commerce platforms.
Price
Rs 1611/- for 1 pack