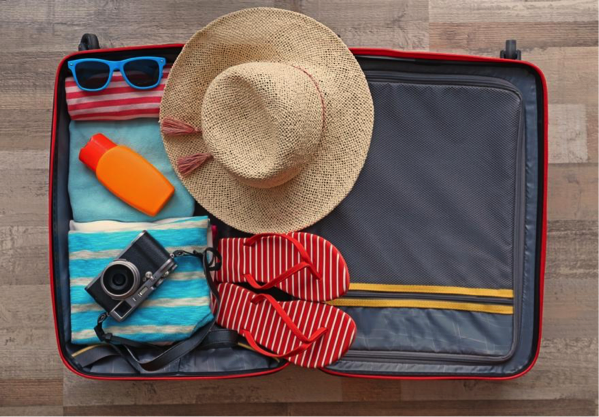 Most travelers relish the thought of a vacation with sunny, warm weather, even if it's to a destination without beaches or swimming. However, warm-weather travel can come with its own inconveniences. If you're traveling outside of the summer months, the weather can change, and a sunny day can quickly become uncomfortable.
Fortunately, experienced travelers know how to mitigate problems and keep everyone in their group happy. It can be tempting to under-pack on warm-weather vacations, but don't forget the essentials for staying safe in the sun. Check out these travel tips and hacks for ways to minimize problems and maximize fun adventures on your next getaway!
1. Pack a proper hat and sunglasses
Even springtime sun can be intense enough to cause sunburns, and squinting in the sun is sure to interfere with your enjoyment of world-famous sights. A lightweight hat or bandanna is a good choice for shielding your head. Bringing comfortable hats for your kids can also prevent whining and misery later on. If you aren't fond of hats, a sun parasol can be a stylish and fun option for staying out of the sun.
The best sunglasses for your trip will depend on what you're doing and where you're going, but don't overspend! Sunglasses are far too easy to lose or break while on vacation. Buy a neck cord and be careful to double-check for your sunglasses before leaving restrooms, hotels and restaurants.
2. Make smart fabric choices
Denim can be stylish, but is it really the best option for traveling to Key West in the middle of July? Try linen, white cotton t shirtsor performance fabrics for breathable, comfortable outfits. Lighter fabrics roll up easily, too, saving valuable luggage space.
Tank tops can be very comfortable, but remember that the more skin you expose, the more time you have to spend putting on sunscreen. Consider covering up with lighter fabrics to help manage your sun exposure.
Also, remember to pack for layers, like lightweight jackets or cardigans. Even tropical destinations can cool off in the evening, so keeping an extra layer around can make the difference between a fun adventure and an uncomfortable evening. Air conditioning can also vary widely between restaurants, hotels and public transit, so a lightweight jacket might even be useful during the day. Leggings are also a good option for fashion-conscious travelers heading out on nighttime adventures.
3. Plan your sunscreen, bug repellent and allergy medication usage
While some may find sunscreen a pain to keep safe in your suitcase, packing it may be better than buying it at your destination. Your sunscreen brand and selection options may be limited if you wait to buy it, and you may find yourself stuck with a product that's inconvenient or insufficient for your needs. It may also be cheaper to pack sunscreen. For most U.S. destinations, you can probably access the same general types of sunscreen across the country, but do your research for overseas destinations.
The same rule applies to bug repellant and allergy medication. Some destinations have mosquitoes almost year-round, and you may need bug repellant even if you're not going into the woods. Unfamiliar flowers and trees can trigger allergy symptoms that keep you from fully enjoying your trip. Research your destination carefully to determine your best options.
Remember that some airlines or countries may have restrictions on bug repellent ingredients, aerosol cans or medication ingredients.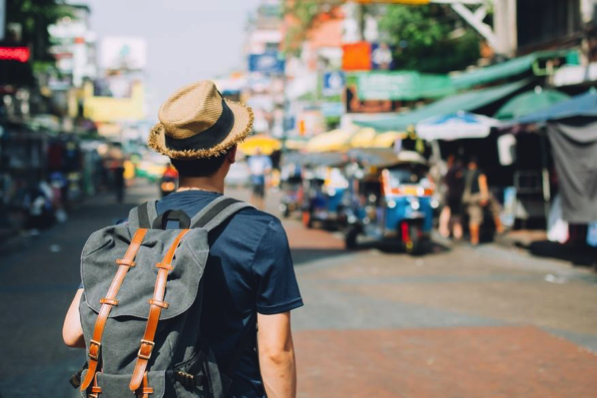 4. Pick a bag that suits your needs
Lugging around multiple bags after a day of fun can put a damper on the rest of your evening. It can also be troublesome to forget a bag of souvenirs, food or a water bottle someplace because you had too many bags to keep track of.
If you're traveling alone, a small carry-on suitcaseor cheap backpack may suffice, but running around with children makes a large backpack mandatory. Look for something with padded straps made of a material that is breathable. An ideal warm-weather backpack will also have easily accessible space for water bottles, as well as room for souvenirs and snacks. If you're planning a day at the beach, pack plastic bags for storing wet swimsuits.
5. Print out your transit options and safety plans
Nothing is less fun than lugging around a giant suitcase in 90° F weather because you misunderstood how the bus system works and there are no taxis in sight. Triple-check your plan for getting from the airport to your hotel and have a written backup plan in case something goes wrong. Also, keep a phone number for a local taxi company saved to your phone in case you truly need it after a day in the sun, and make sure you know how to quickly get to the hospital in case of accidents.
In many warmer regions, sudden storms can mess up a dream vacation. Popular warm-weather tourist destinations can be prone to storms in certain seasons, so make sure to familiarize yourself with the area's flood, tsunami or other natural disaster evacuation plans, and even pack a printed copy, if possible.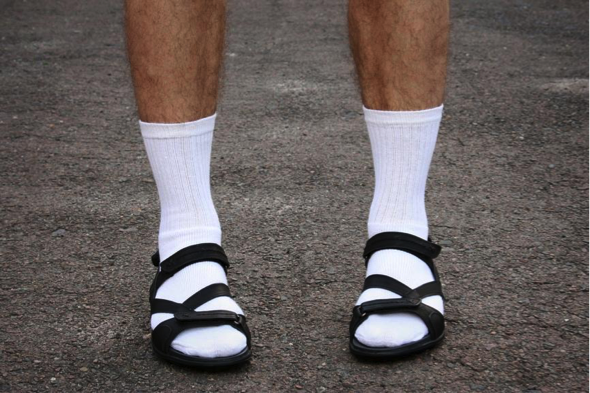 6. Bring a backup option for shoes
Tennis shoes can be great for hiking but can quickly become uncomfortable when they're sweaty or muddy. Pack a pair of padded sandals for hot days when you've planned a lot of walking.
If you're planning a beach vacation, a pair of flip-flops may be worthwhile, but keep in mind that most flip-flops can hurt your feet after walking significant distances. Flip-flops also do little to protect your feet from the sun, and sunburnt feet can quickly put a damper on your dream vacation.
Children, in particular, can be quick to complain about sore, hot or blistered feet, so make sure to have backup options for them. It's well worth the extra luggage space!
7. Carry a reusable water bottle
Reusable water bottles can save you money and help protect the environment. A well-designed reusable water bottle is lightweight, easy to clean and can be quickly opened and closed to protect the mouthpiece from the elements. It also reduces your need to find a trash can or recycling bin.
In some locales, though, clean drinking water is only readily accessible in bottled form. Do your research ahead of time and see if it's wiser to pack vending machine change than a reusable plastic bottle. However, many international destinations have clean drinking water access at major tourist sites, so don't waste your money on disposable water bottles unless you have to.