Auro Kitchen & Bar, nestled in Aurobindo Market, Hauz Khas is surely one of the coolest places you will come across. With a huge terrace to spend some cosy time, they have an equally spacious interior seating as well. Even if the weather isn't too fantastic to sit outside, the mist fans do the job and make it up the heat and humidity. For those who wanna try their various varieties of Hookah, by default will have to sit outside and enjoy both the weather and the hookah along with some scrumptious food and drinks.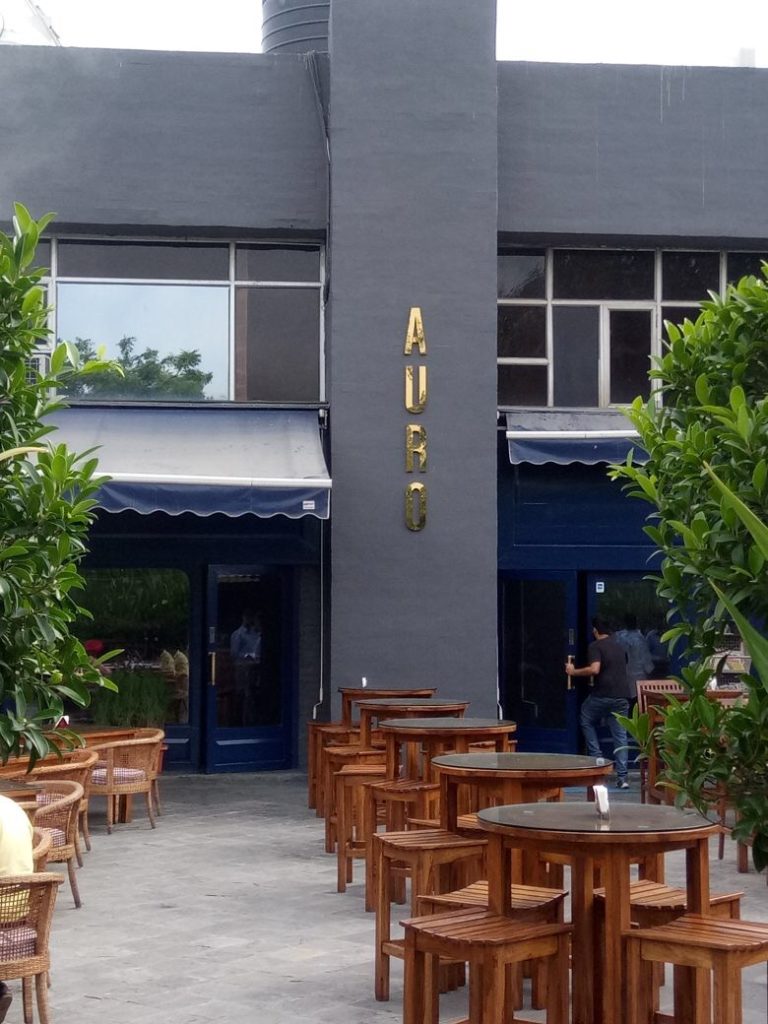 This time around as I was with a vegetarian friend, and also for a change, I too gave non-veg a skip and I don't regret it at all, as the food was great.
To begin with we ordered, Char Grilled Potatoes, small jacket potatoes cooked with tandoori masala which was spicy and topped with creamy cheese, this surely was one delectable dish. The spiciness of tandoori masala was perfectly balanced by the cheese and it was a match made in heaven.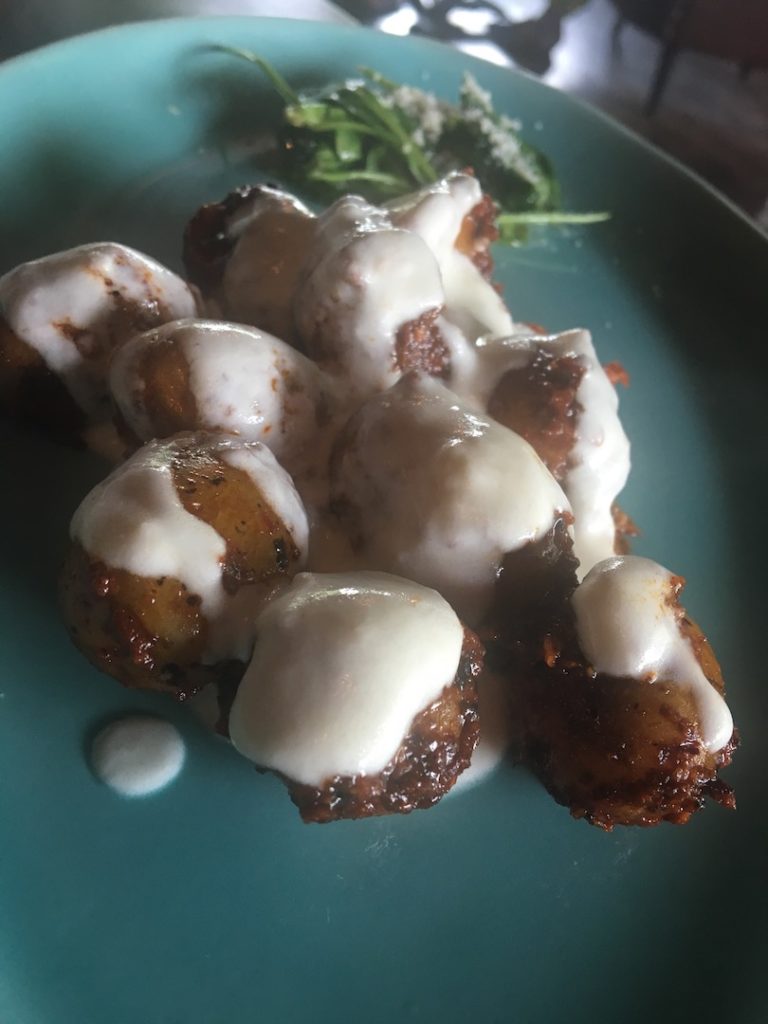 Next we tried Paneer 65 Sliders and they were truly amazing. Spicy paneer 65 in soft buns, this made for a delightful dish and should definitely be given a try, I am sure even the non vegetarians will love it.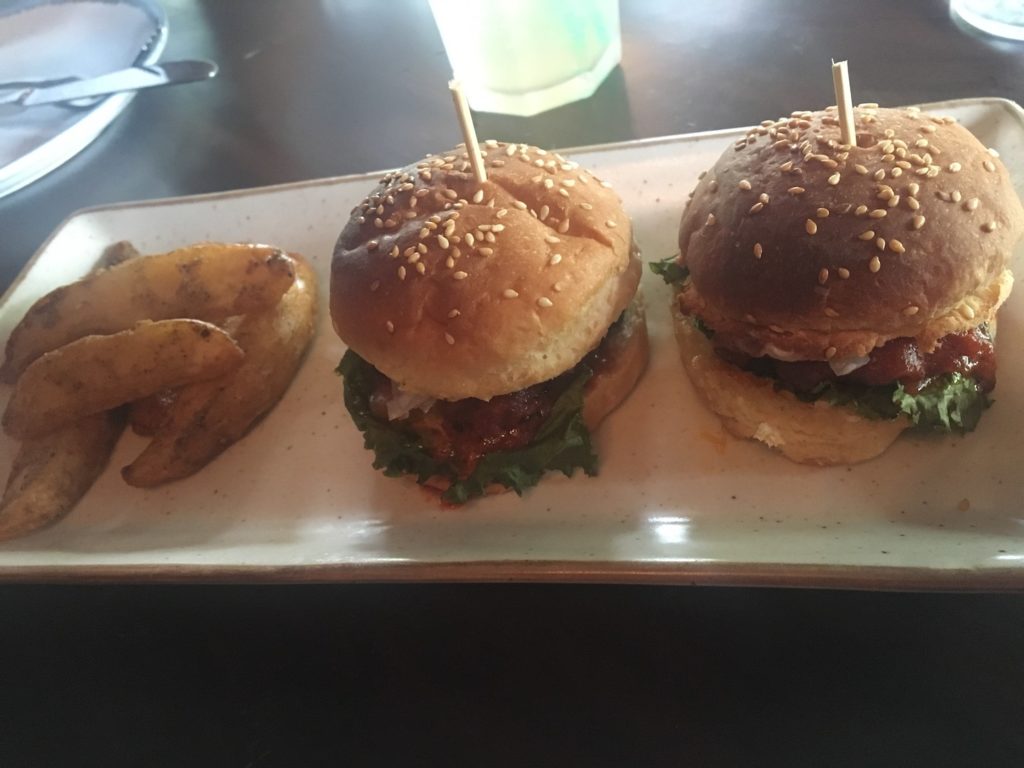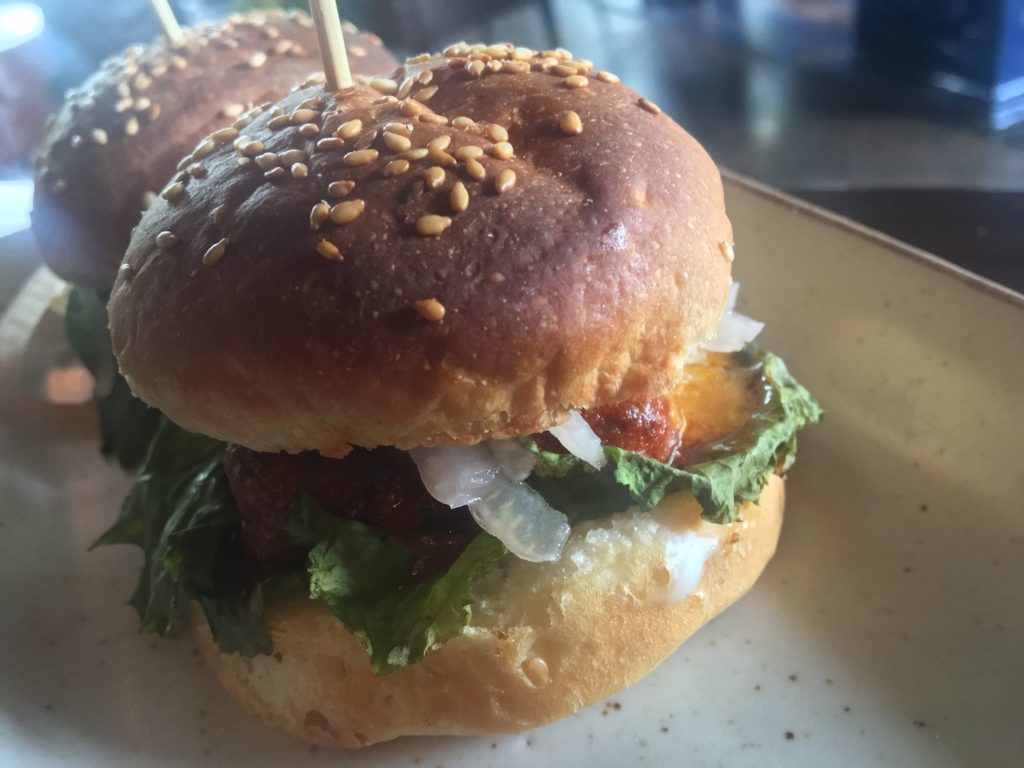 The mushroom Ranikhet was another amazing preparation, mushroom paste, truffle oil, matahari ranikhet cheese and mozzarella over a flat bread, though for my liking the mushroom taste was slightly overpowering, but nevertheless the dish was unique and can surely be given a try.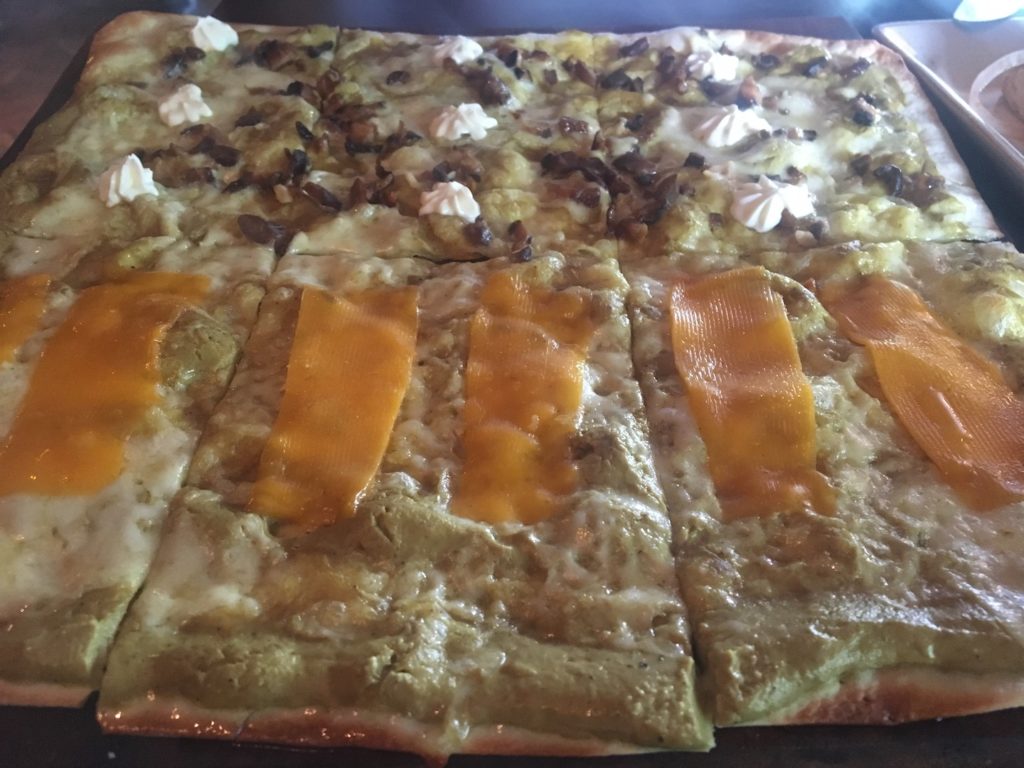 Truffle Kulcha and Wild Mushroom Seekh Kebabs totally compensated for the non-veg craving, because the mushroom seekh kebabs tasted just like mutton kebabs and were very soft and tender.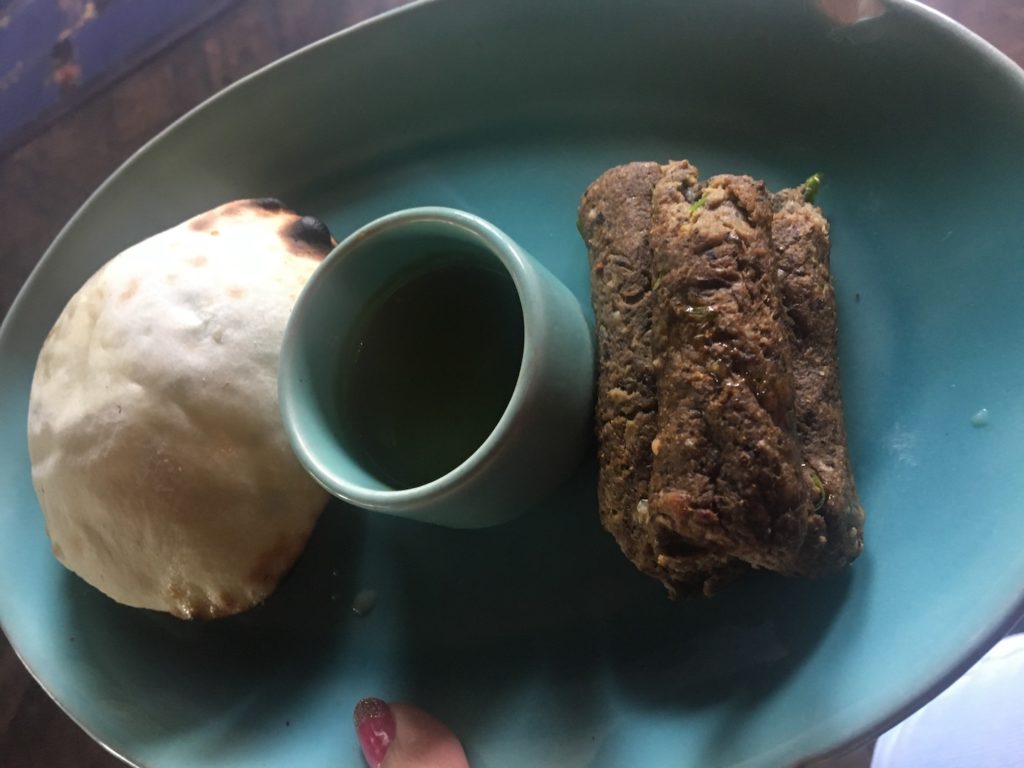 For drinks, I settled for Orange Thyme, an orange based mocktail which was quite refreshing, whereas I sipped 2-3 cocktails which my friend had ordered, Passioned Secret Tea, a whiskey based cocktail with bourbon and this was really nice. Other was The Union, a vodka based cocktail with pomegranate and I liked this one too.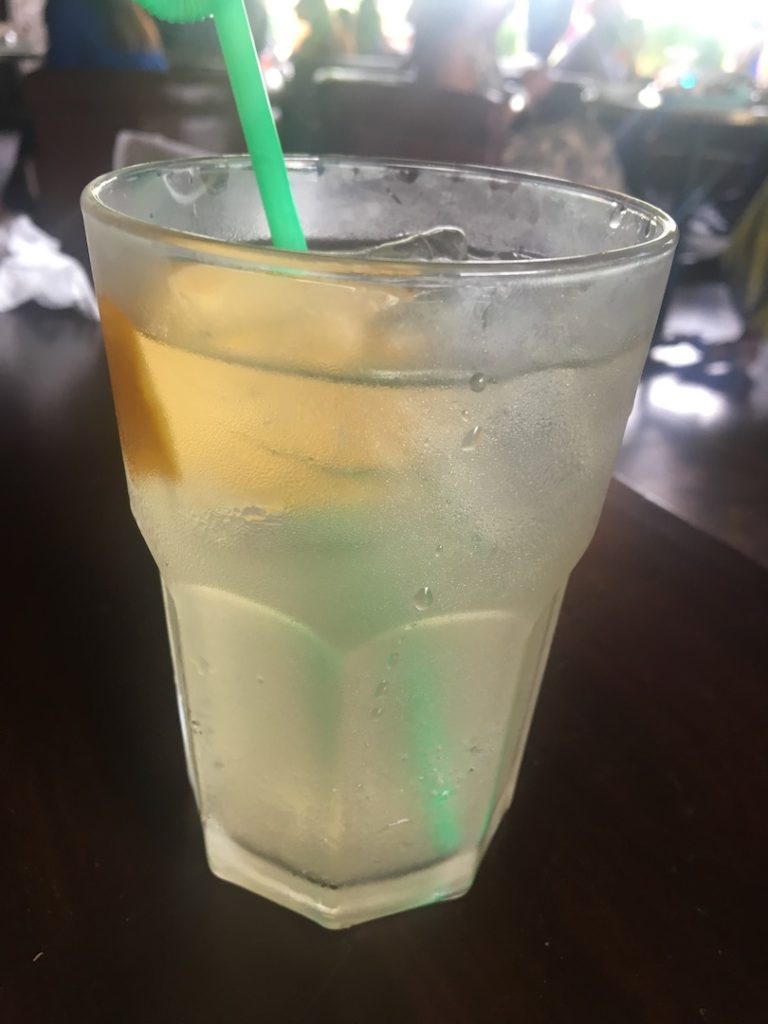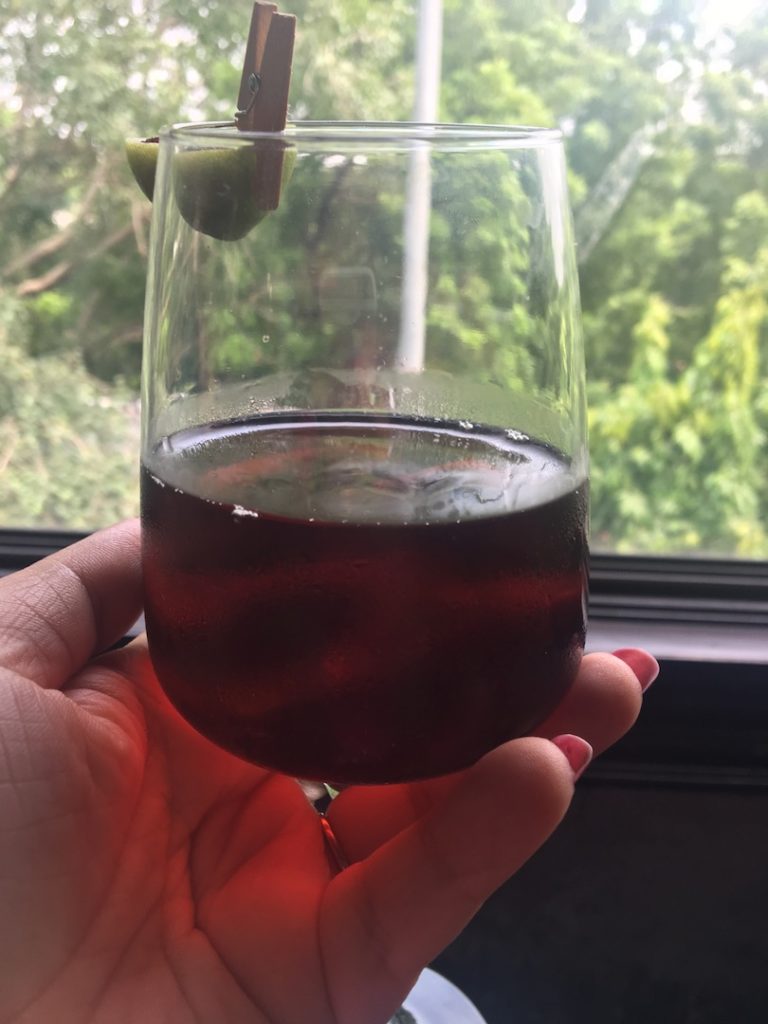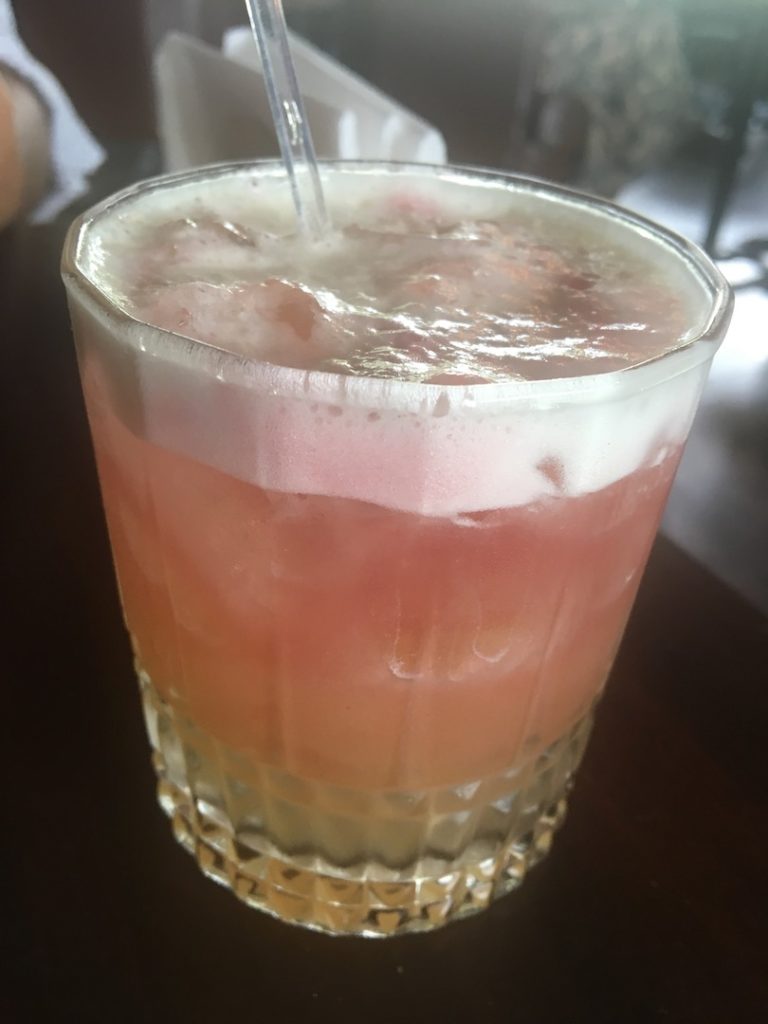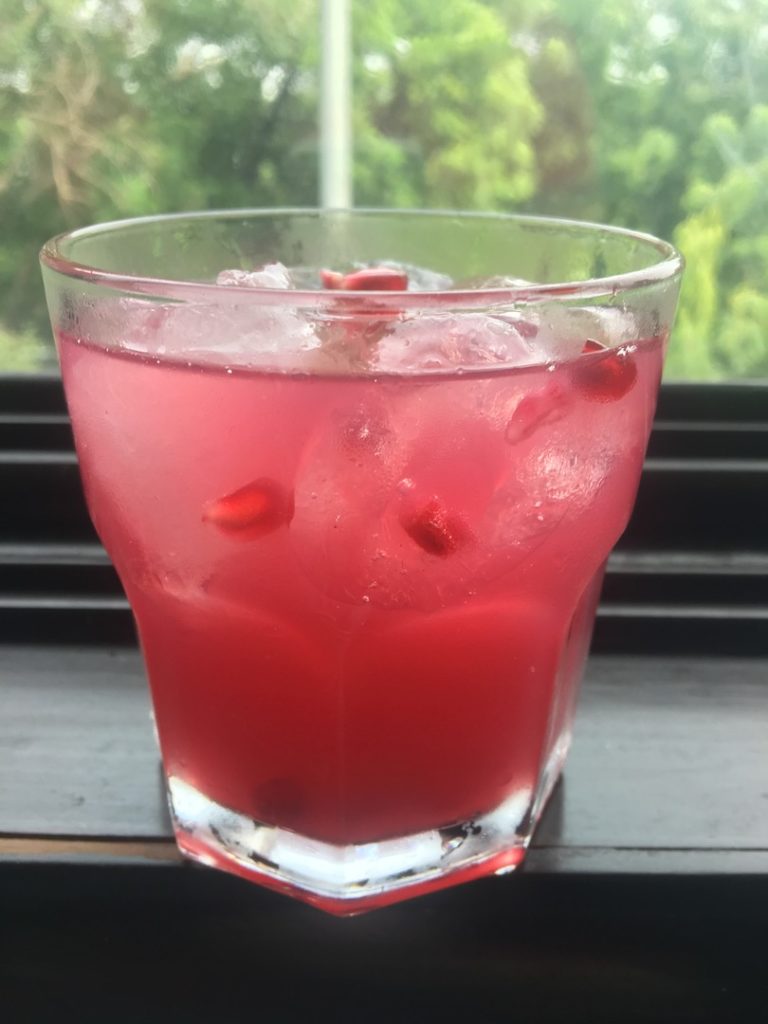 While gorging upon the starters and slurping away the drinks, we really werent too hungry for a main course, yet we wanted to try something from the menu. We settled for Masala Cottage Cheese and were so glad that we ordered it. Cottage Cheese chunks cooked in rich tomato gravy served with paranthas, made for an amazing dish and I really recommend it to all my vegetarian friends. You will surely love it.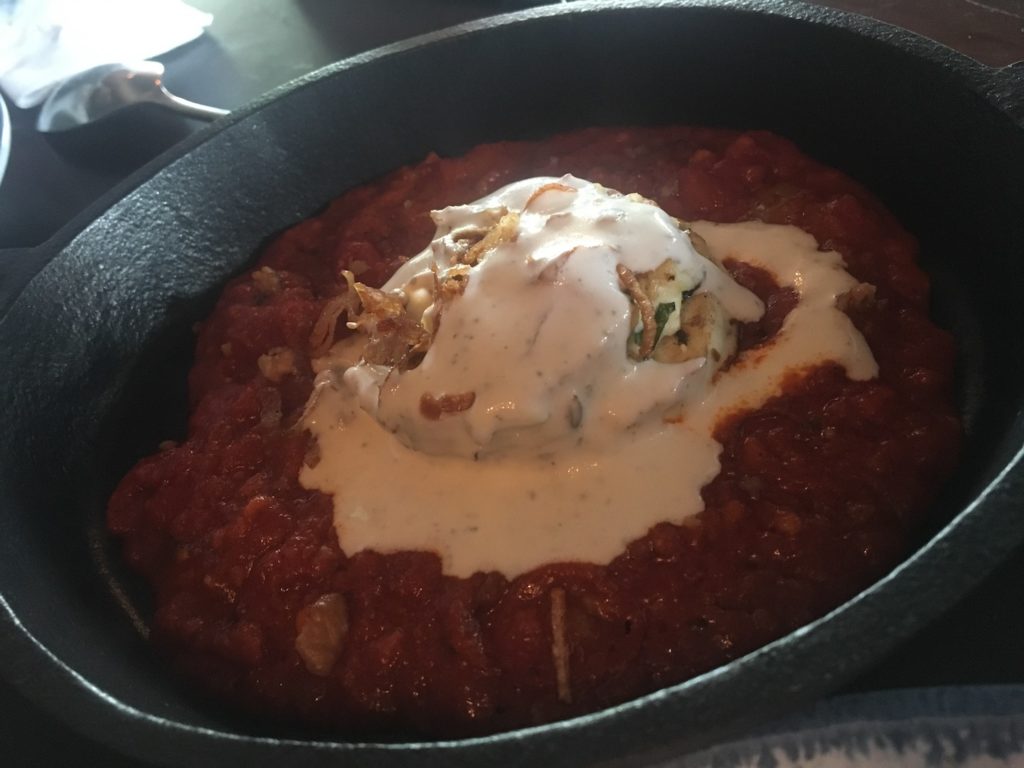 Overall, Auro was a great foodie experience and I look forward to visit the place again with my friends and family.