Opulence, Royalty, Class, Expansiveness, Luxury are some of the words that came to my mind the moment my car stopped at the porch of Fairmont Hotel, Jaipur. And as I kept moving from the porch to the entrance and finally to my room, all these words turned into reality. Right at the welcome, when a man clad in traditional Rajasthani clothes sings "Padharo Mare Des", you start feeling the royalty of Rajasthan seeping in, at least thats what I felt. To me whenever this song is sung with a deep tone, it gives me goosebumps.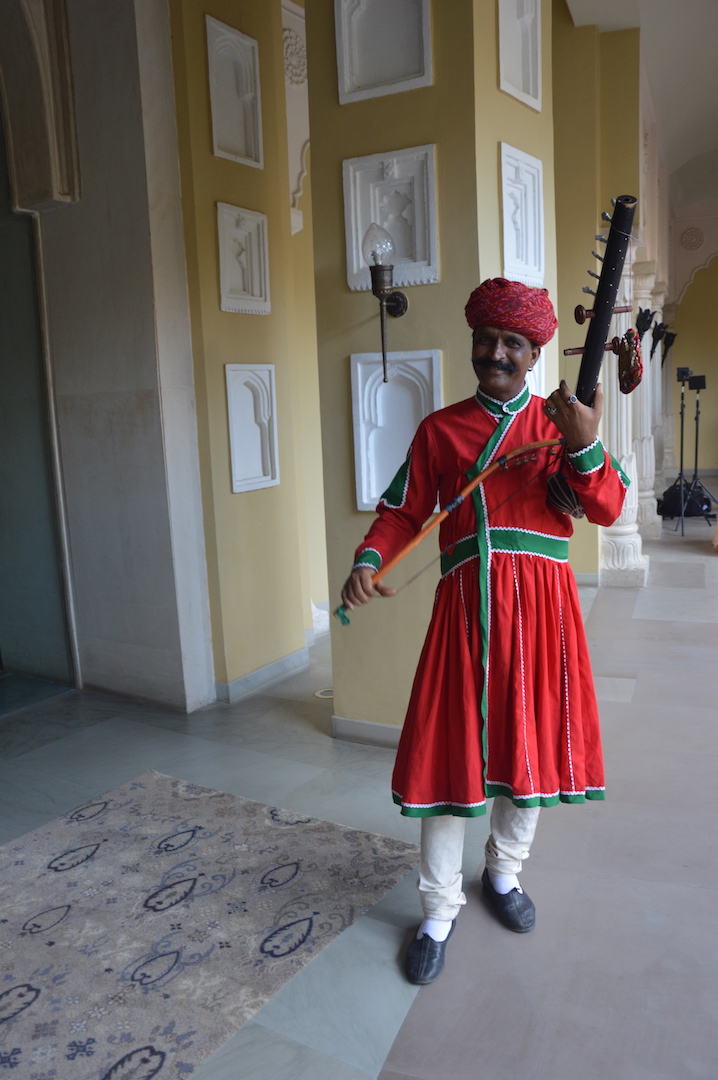 As I moved towards the lobby, smiling faces awaited me to process a smooth check-in. While it just took about 5 minutes for the entire process, even in those 5 minutes, glimpses of luxury started to show. Cold Towels, Welcome Drink and Escorted entry to my room, I had already started to enjoy my short vacation.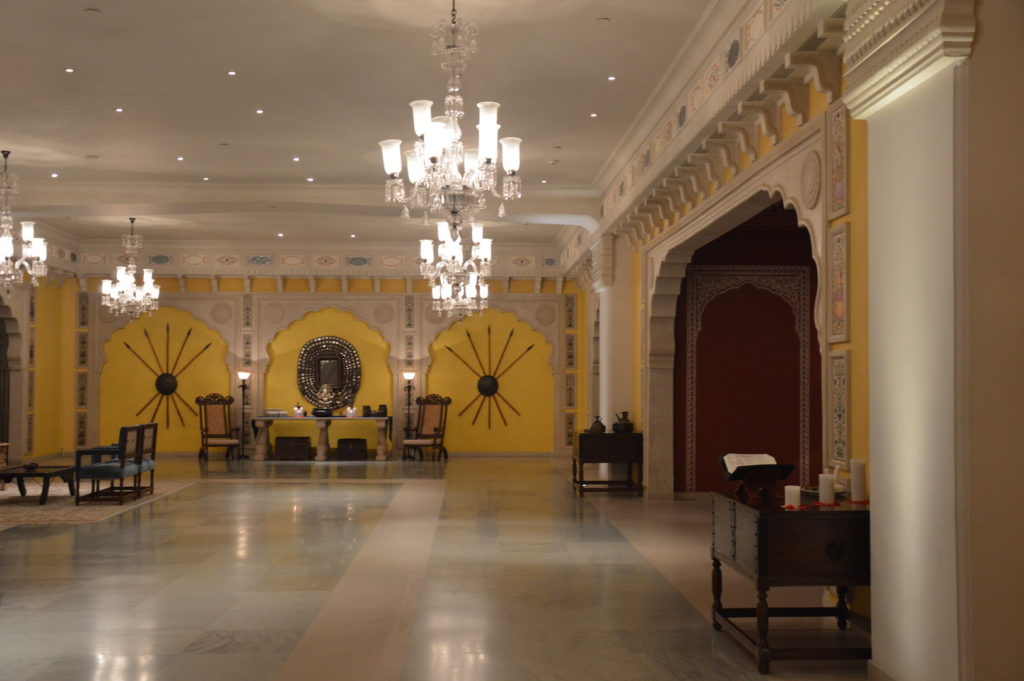 Now coming to the best part, the room, it oozed out opulence and class and trust me when you open the doors to the expansive bathroom, your heart almost skips a beat. Calling it lavish, would be an understatement. The bathtub in the centre catches your attention instantly and all you want to do is, fill it up with a hot bubble bath and just soak yourself and let the luxury take its course on you. But as I reached late in the afternoon, the hunger didn't let me indulge in the bath at that moment, and it had to wait for a later time in the night.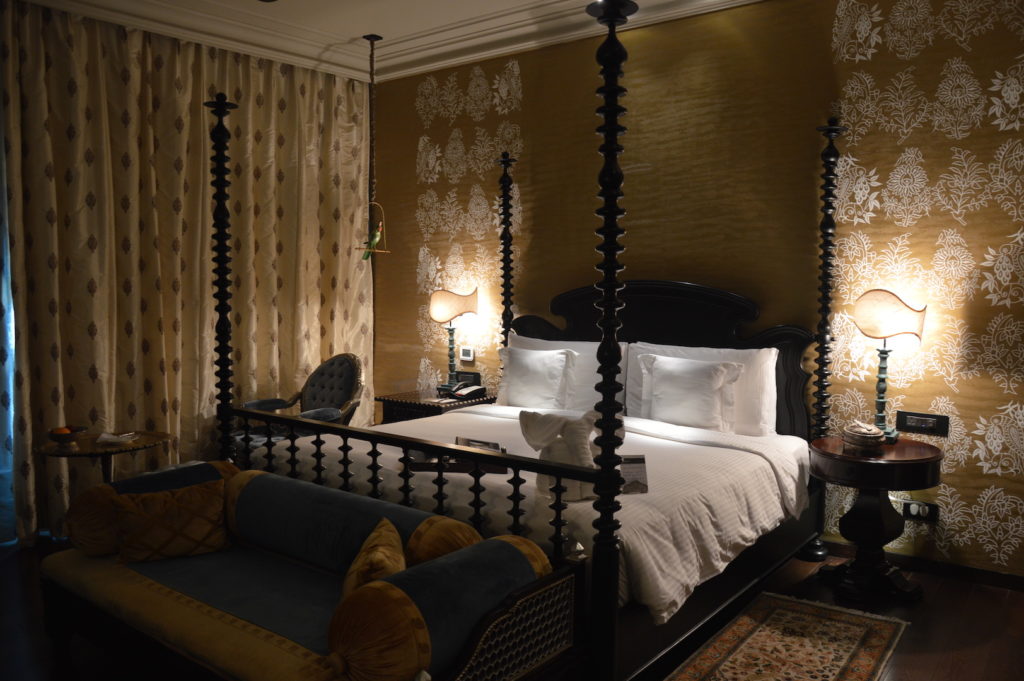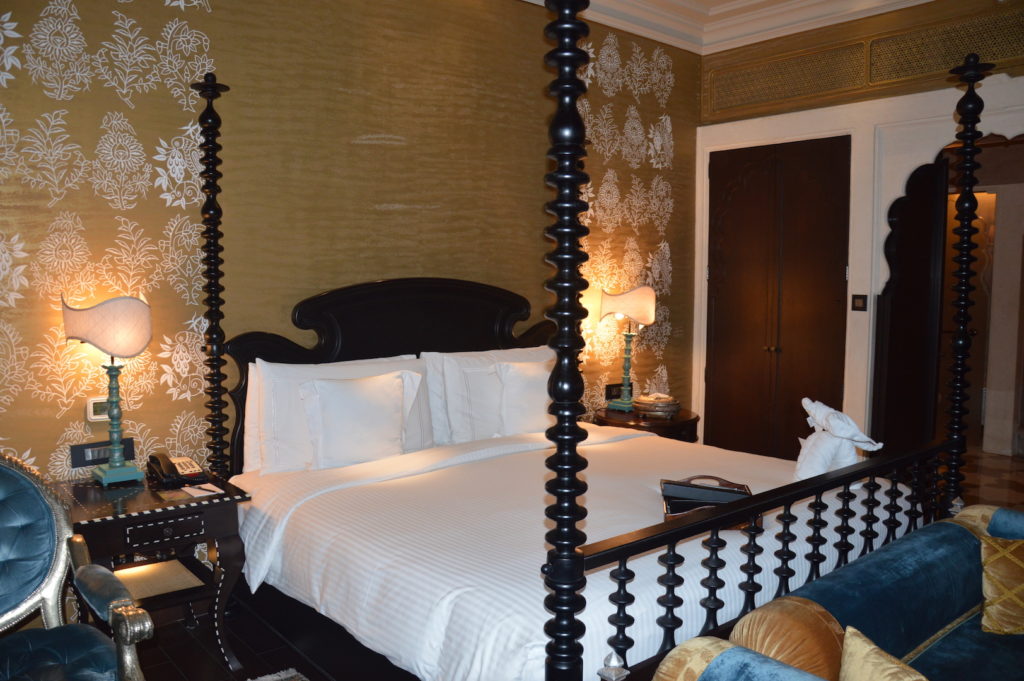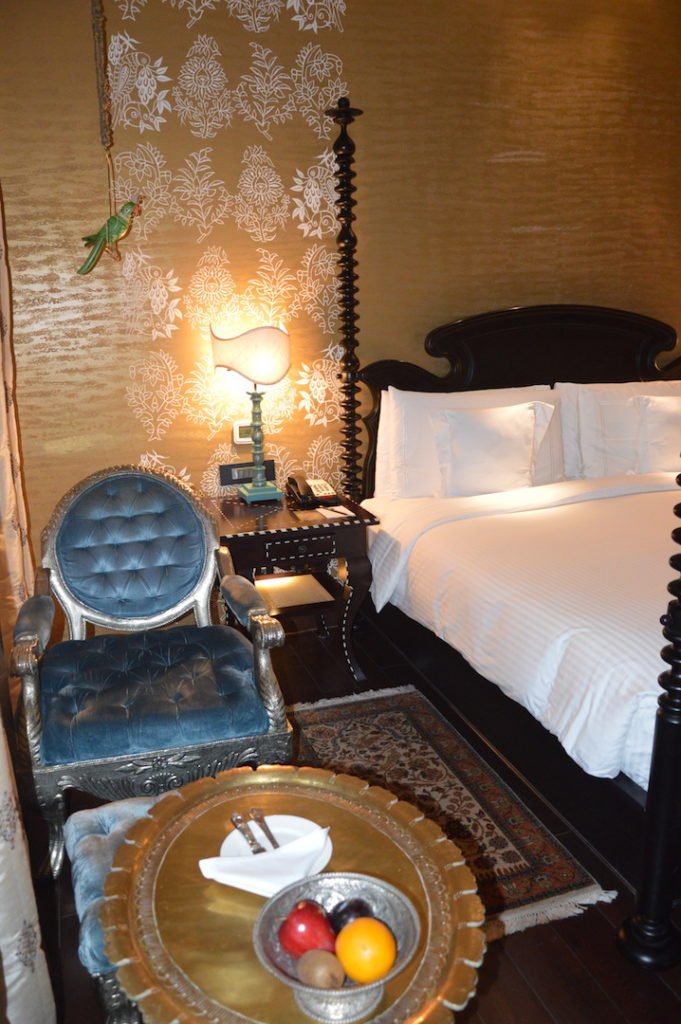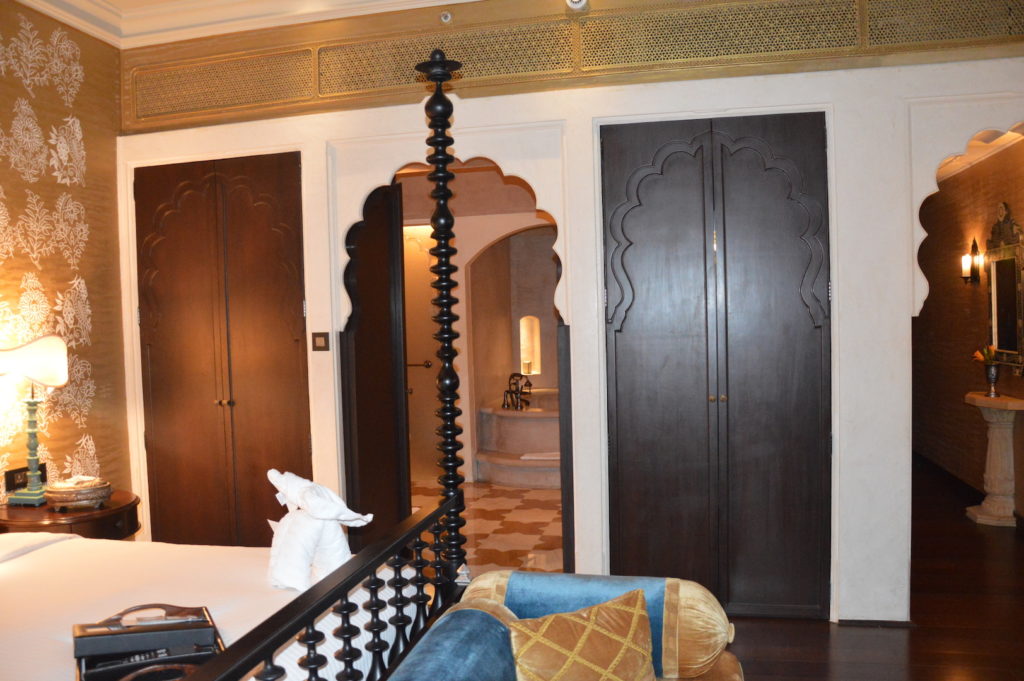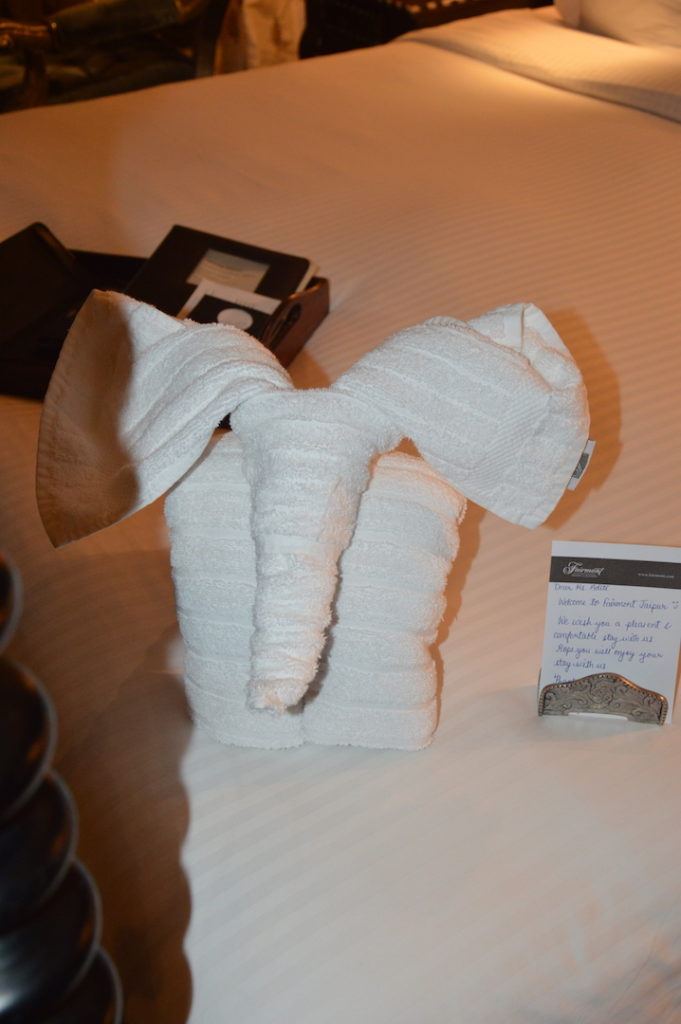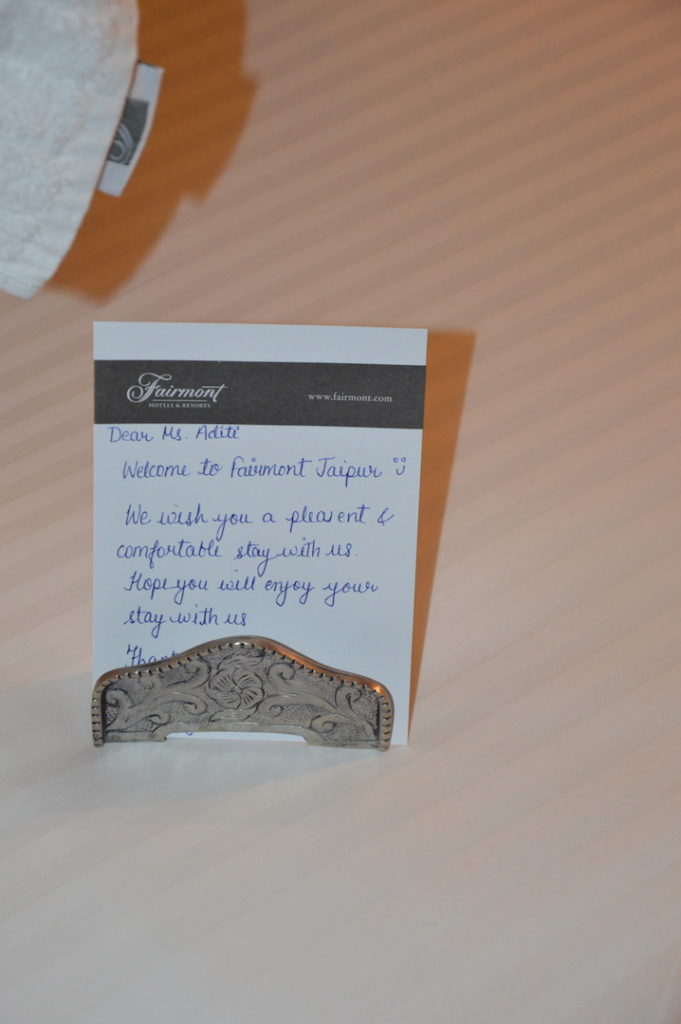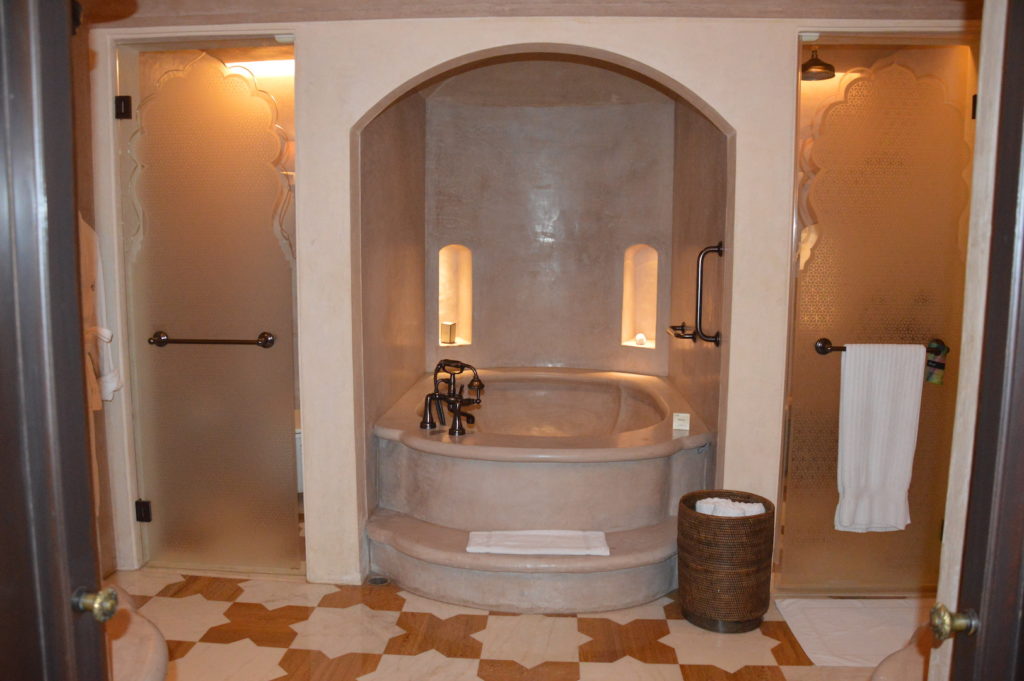 Now to satiate my hunger, I headed down to Zoya, the all day dining multi cuisine restaurant. A chicken caesar salad, a platter of non-veg kebabs and lamb biryani comprised of my hearty meal. The salad was good and gave me a refreshing start to the meal. From the kebab platter, I loved the Kasundi Mahi Tikka the most and also the Chicken Tikka and Chicken Malai Tikka were done well, but the best was the fish.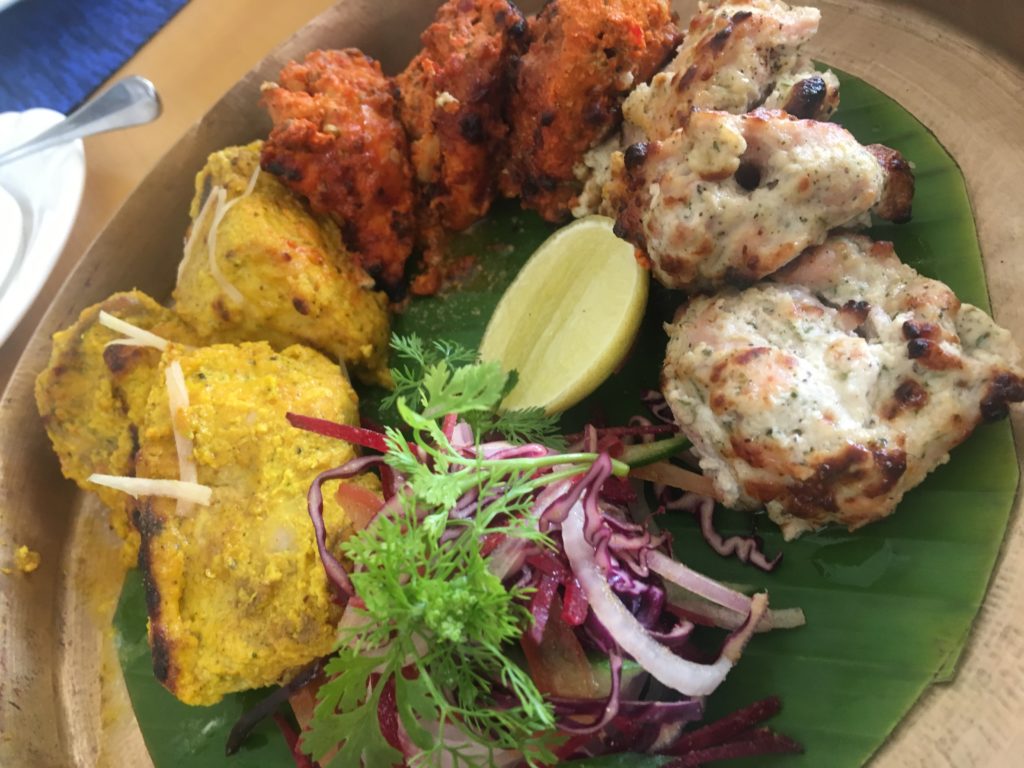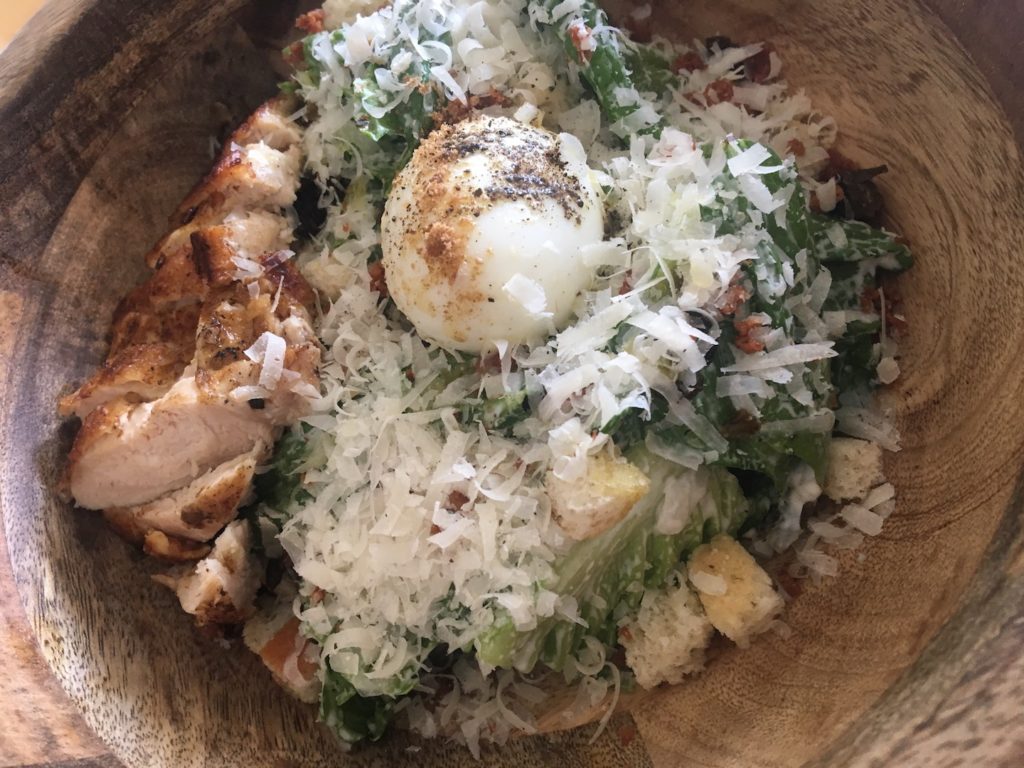 The Lamb Biryani is surely something you shouldn't miss, it was one of the highlights. The rice were perfectly spiced and the fried onions garnish added another layer of flavour to it. The mutton pieces were really soft and tender. Served with raita, its a complete meal and believe me you won't need anything else. 5 senses and toffee date pudding are the desserts you can't afford to miss again. They will melt in your mouth.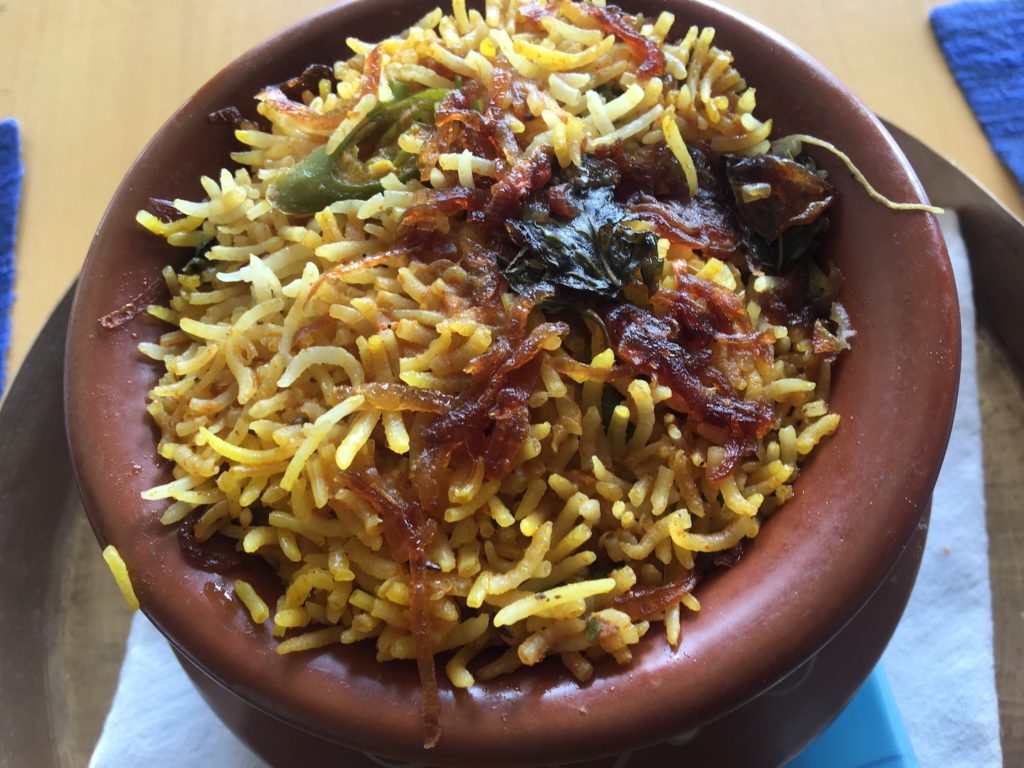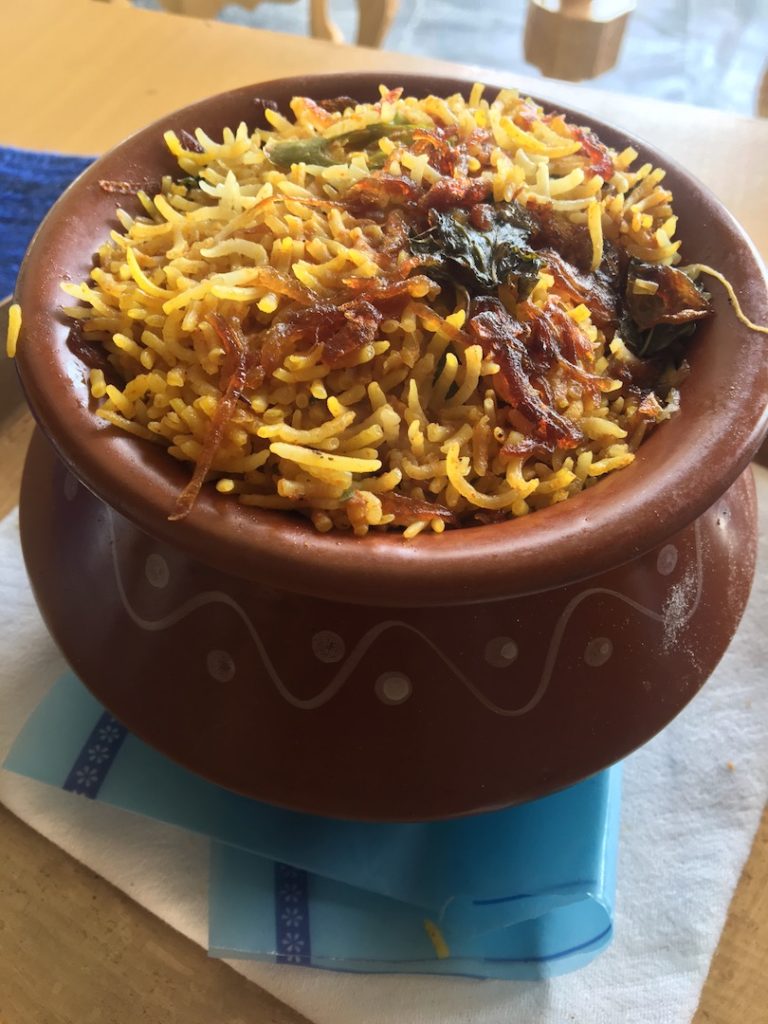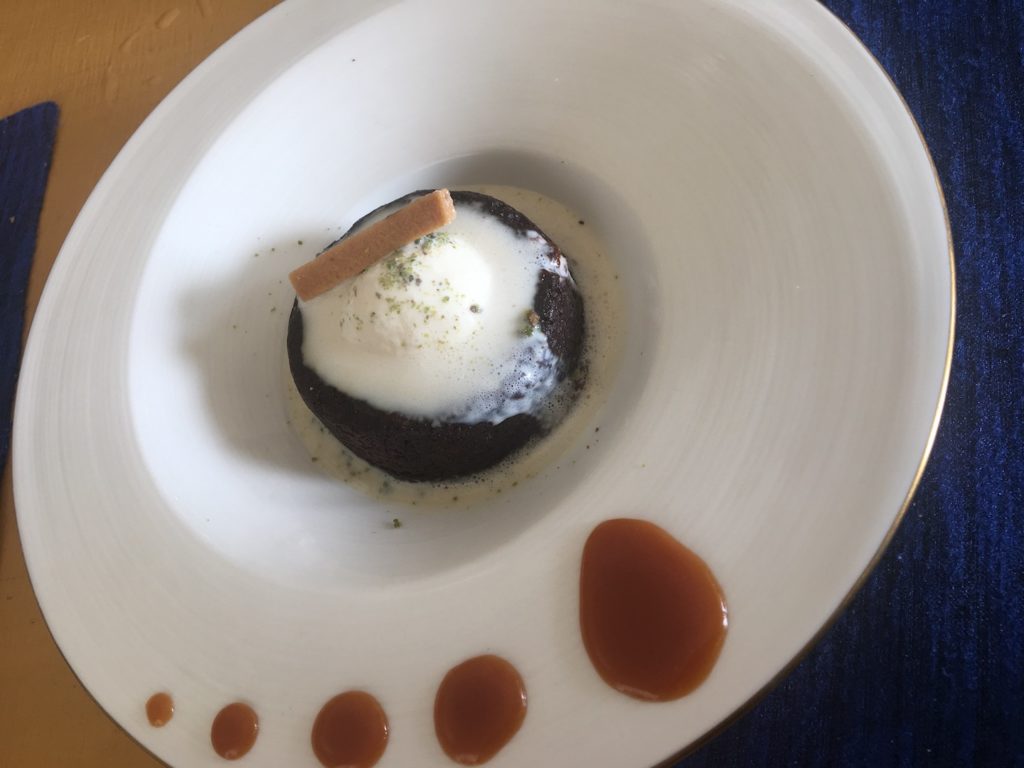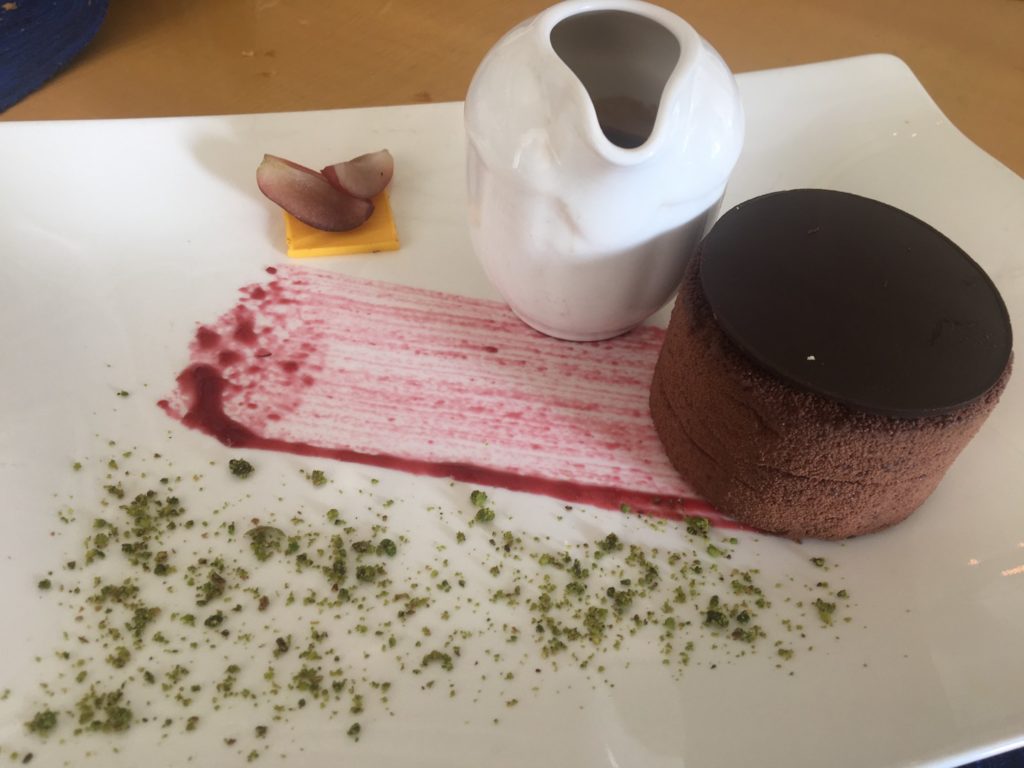 After this appetising meal, I retired to my room for a small nap, whereas my son tried his hand at Table Tennis in the hotel itself. The hotel does offer quite a lot of activities for children of all age groups. Later I spent most time of my evening dipping myself in the expansive pool, almost for 2 hours and it made me feel refreshed and tired at the same time, but I thoroughly enjoyed myself.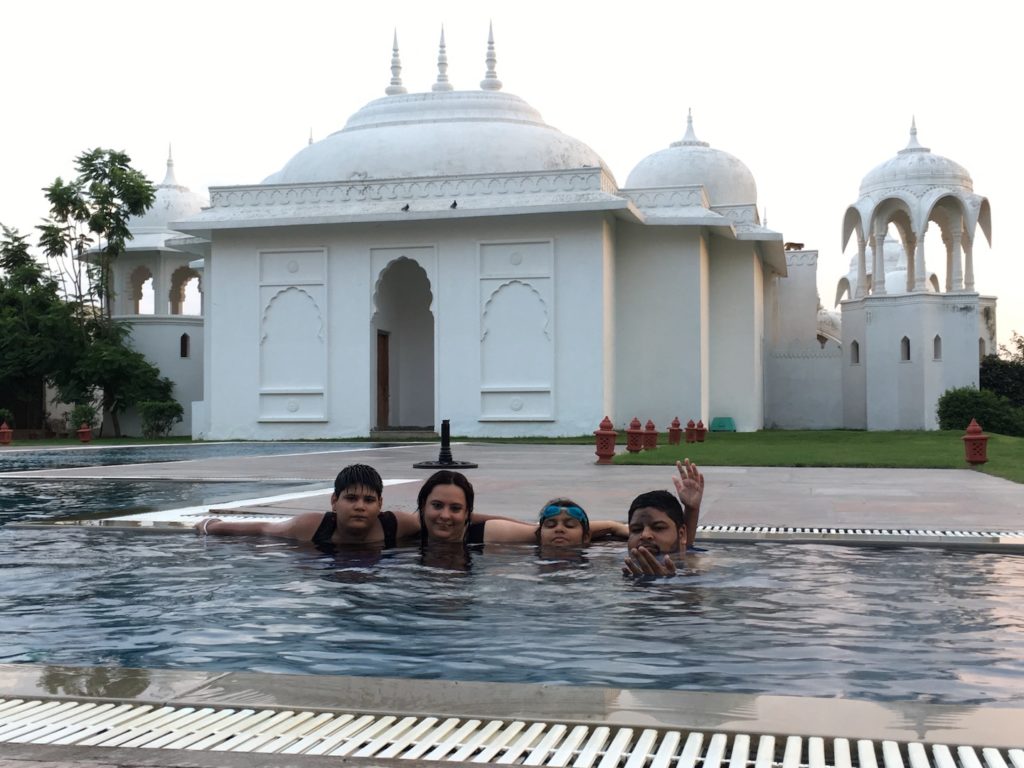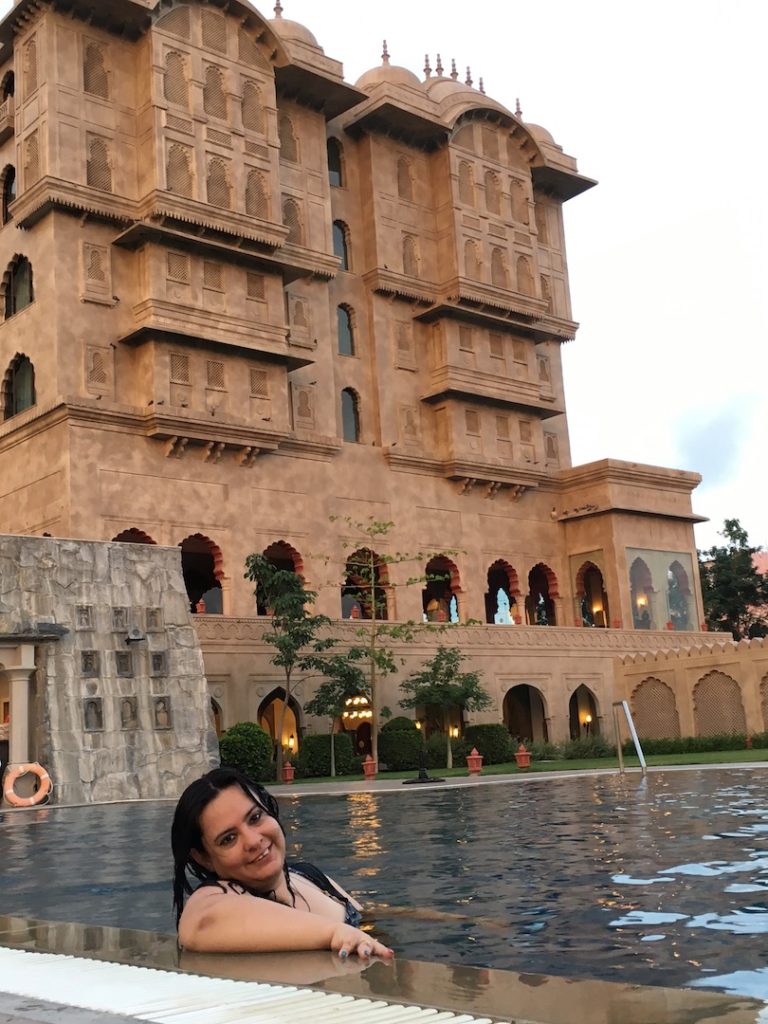 A quick shower and was ready for yet another culinary exploration and this time headed to Zarin, a speciality restaurant that serves Persian delicacies. Shishlik, boneless lamb chops on skewers was a melt in the mouth experience and is definitely a must try. Jujeh Kebab was the next dish on my platter, succulent pieces of barbecued chicken, this too was delicious. We also ordered for roasted lamb chops and they too were a delight, full of flavours, but only I wished that the meat was a little more tender.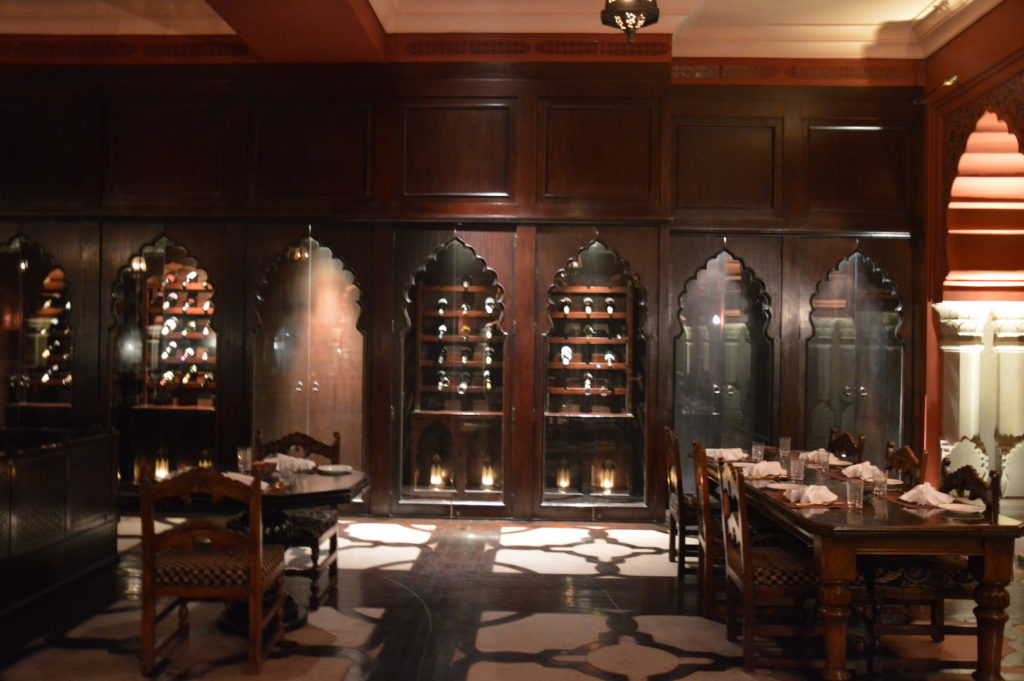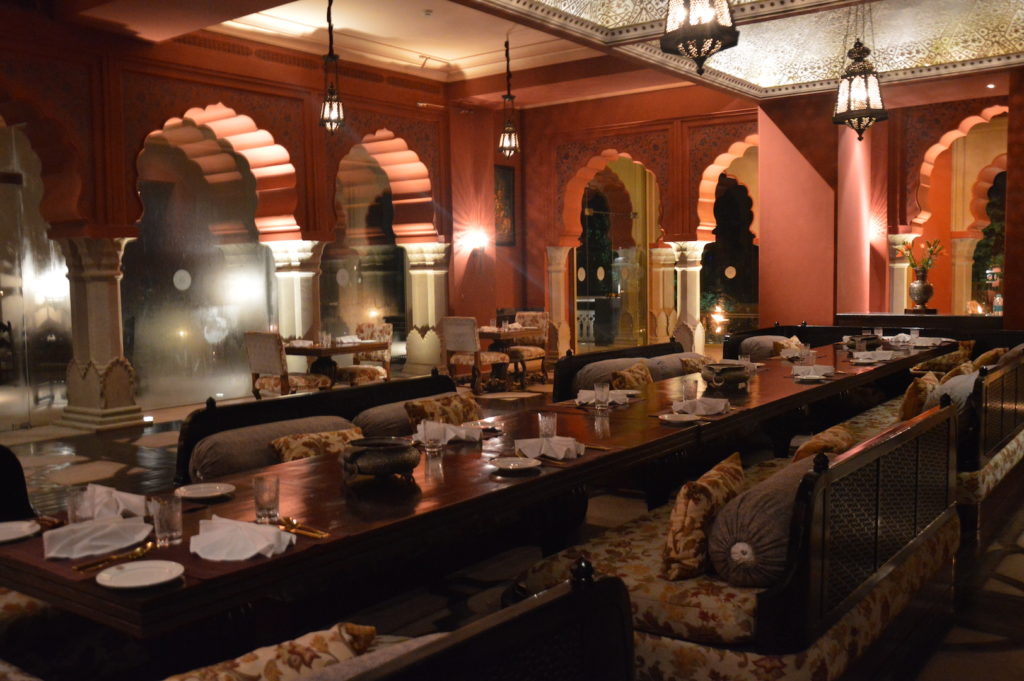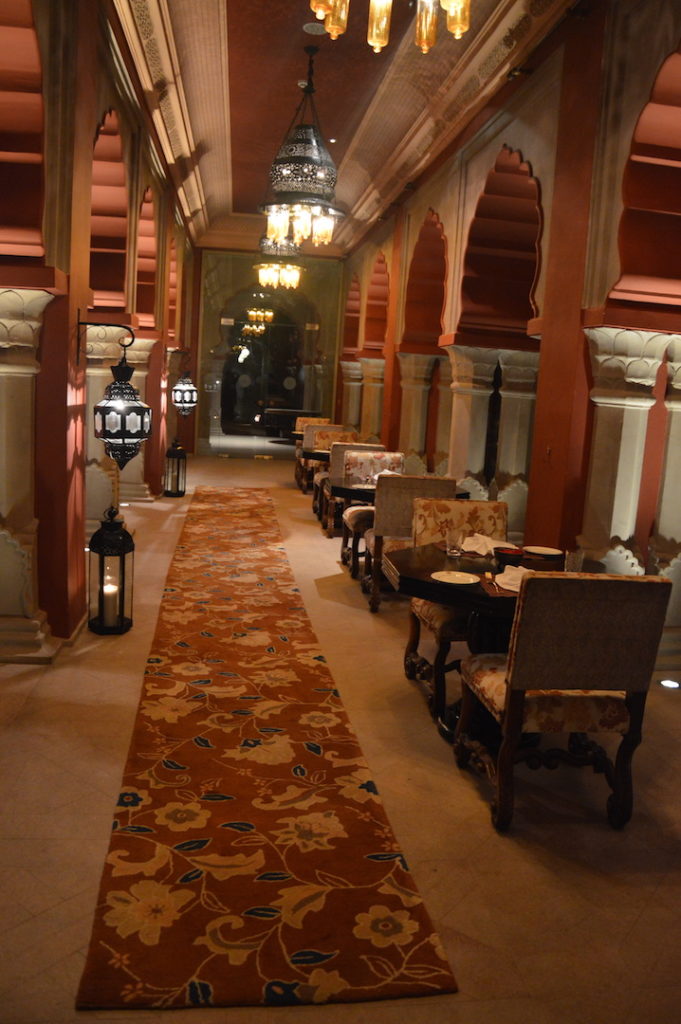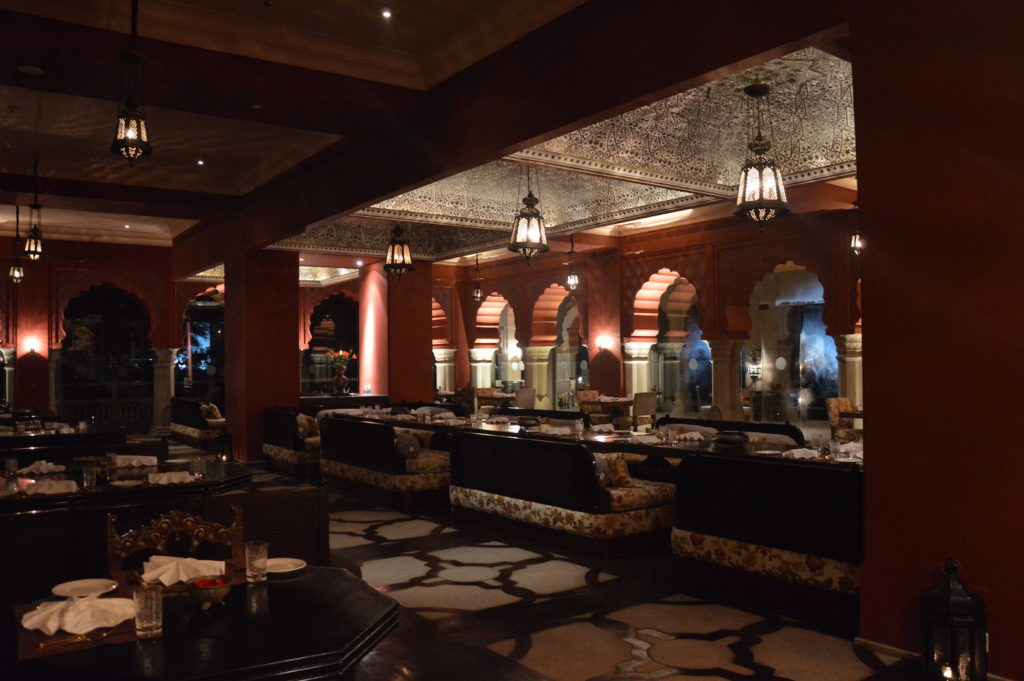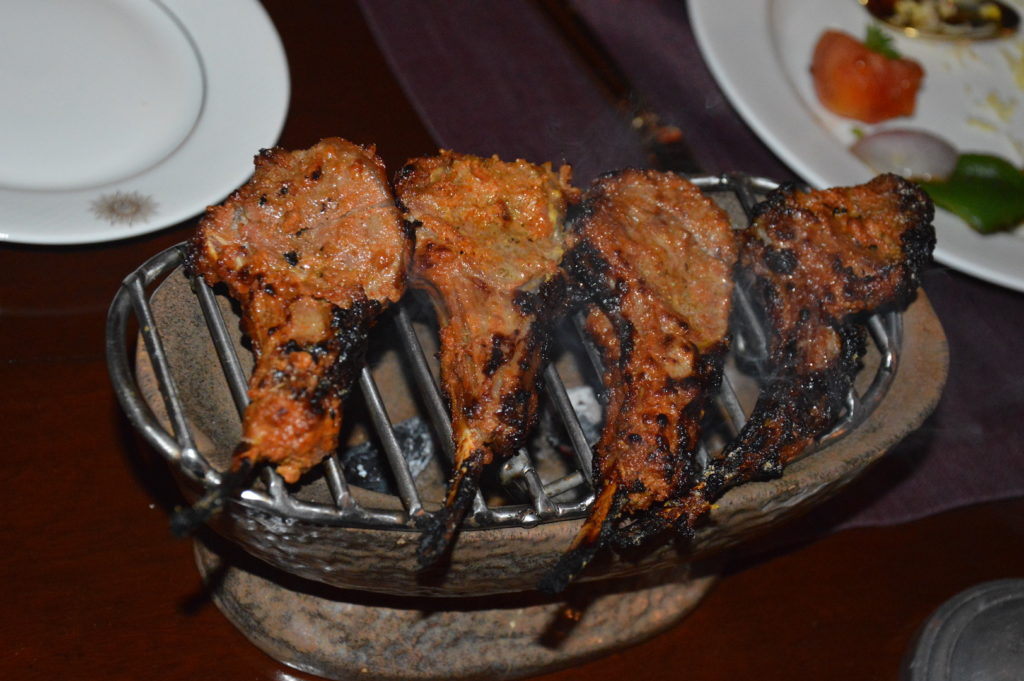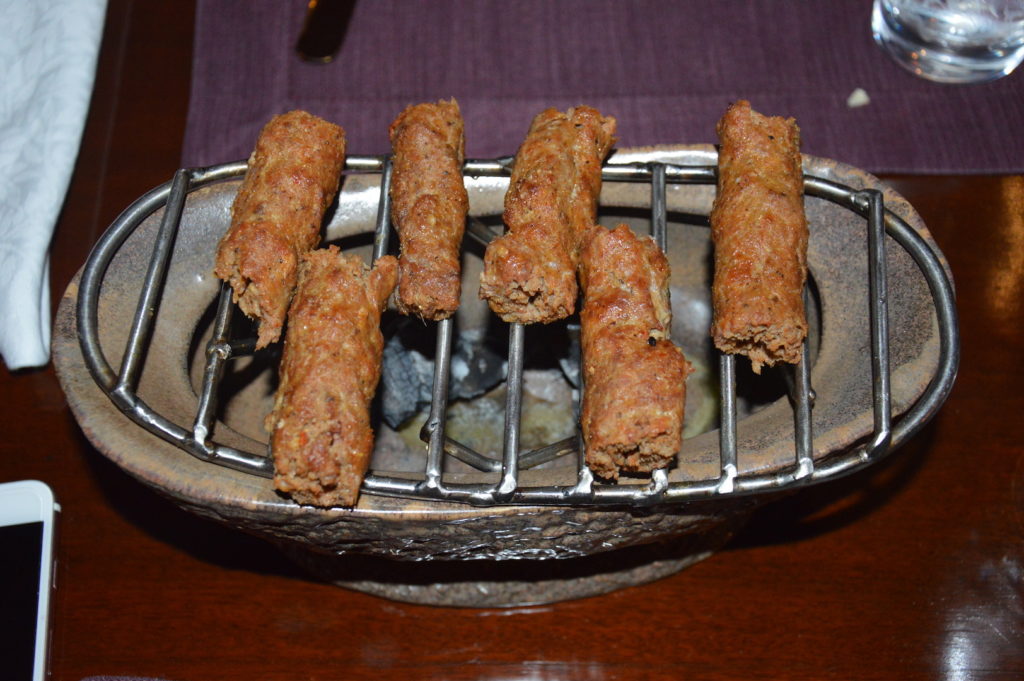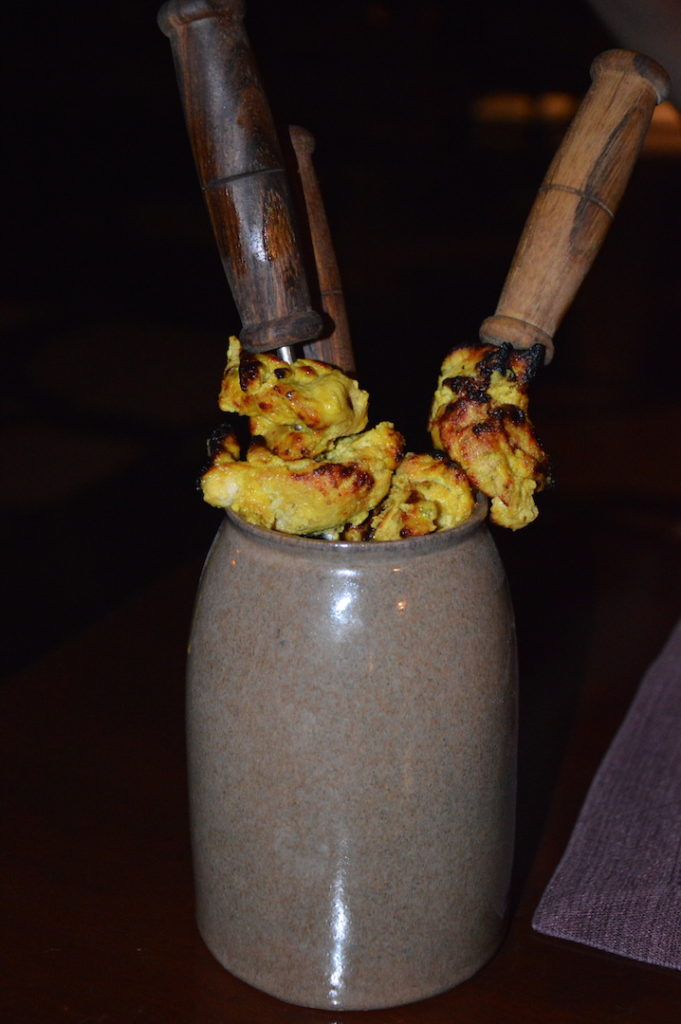 For main course, we tried Dal Zarin, Nihari Khas and a Chicken based gravy dish, and all the main course dishes were fabulous and should surely be given a try. But the best was yet to come, it was the dessert platter, with Baklawa and Baglawa and I just could not have enough of both of these items. They were simply the best I have ever eaten.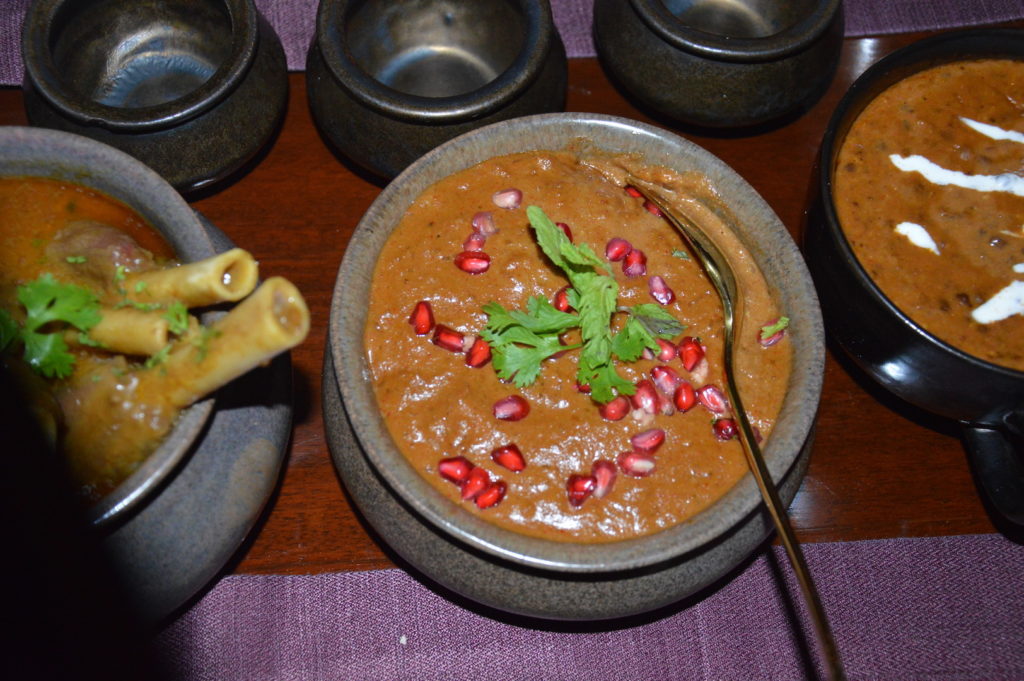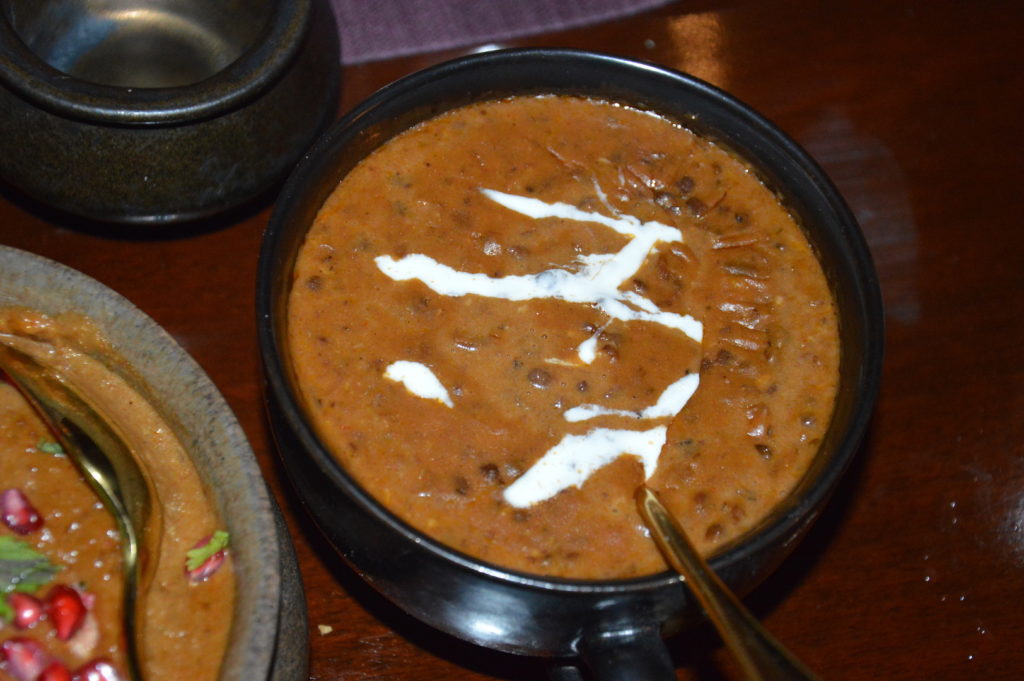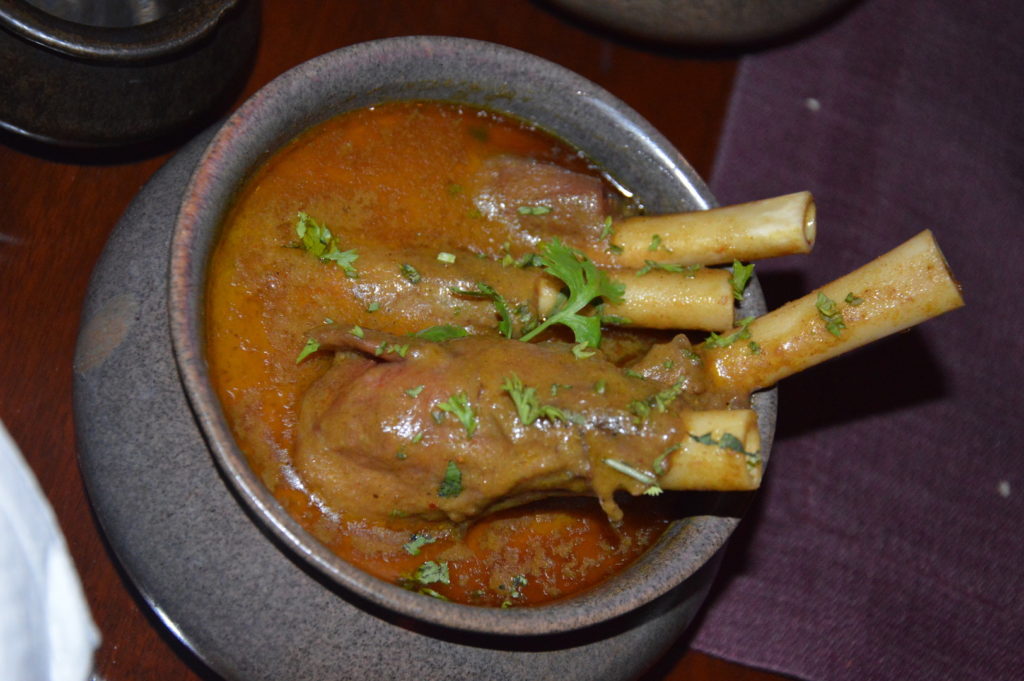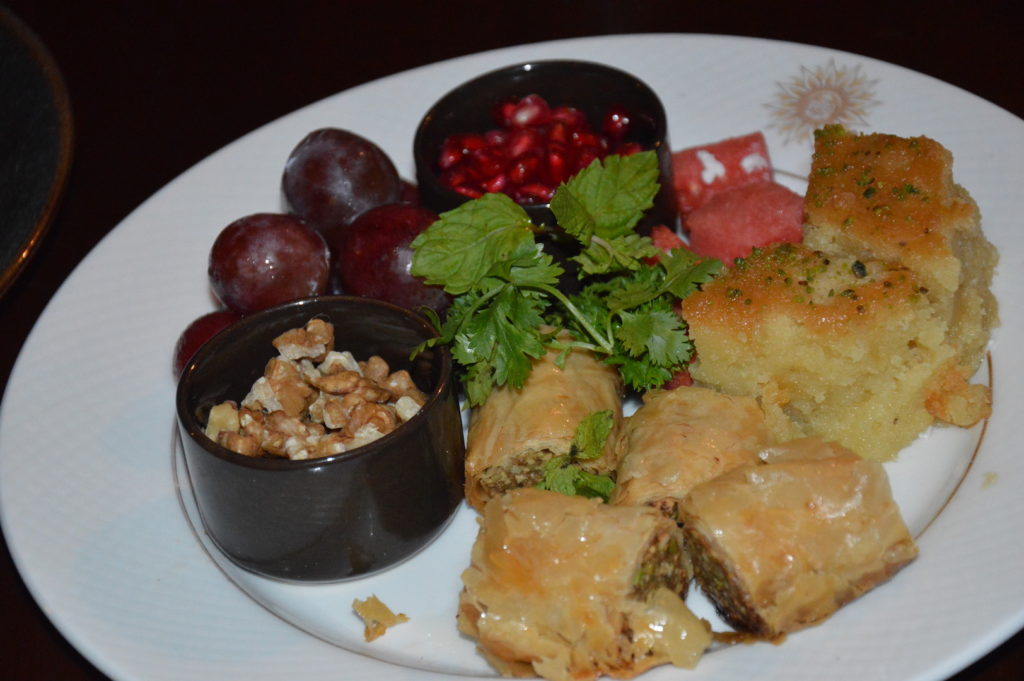 After a very hearty meal yet again, I headed to the comfort of my room for a good night's sleep. I really had a very peaceful sleep as the rooms are completely sound proof, I got up just in time for the breakfast. The breakfast was a lavish spread at Zoya and one can get a lot of options from English breakfast to American and Indian with regional delicacies as well.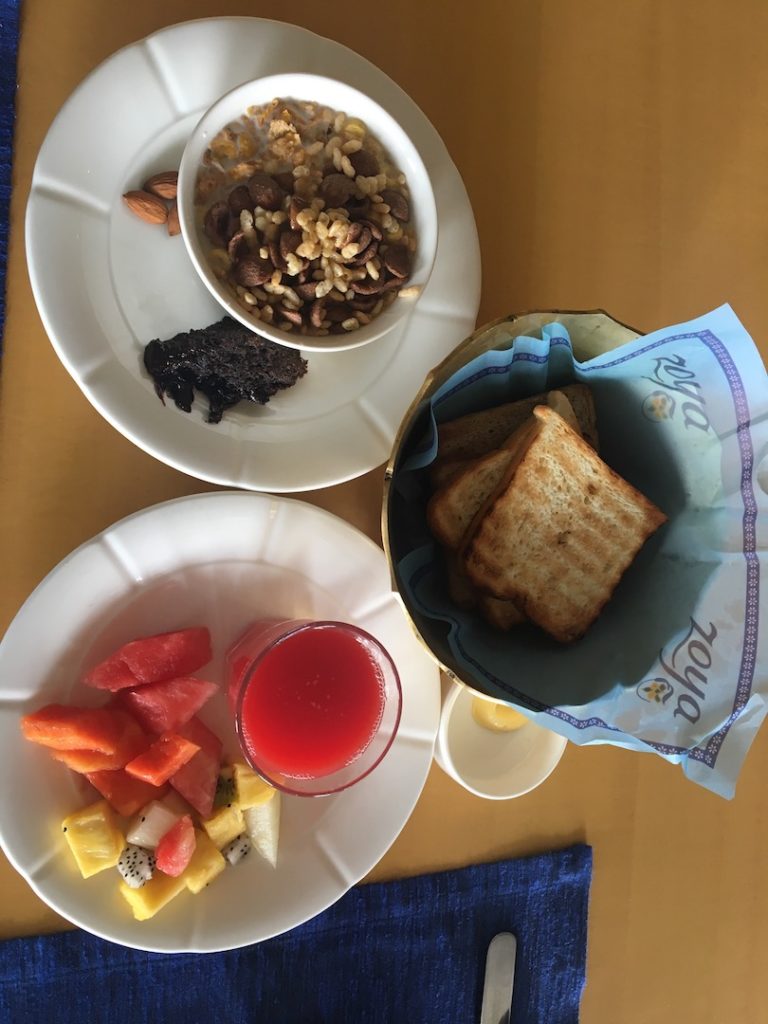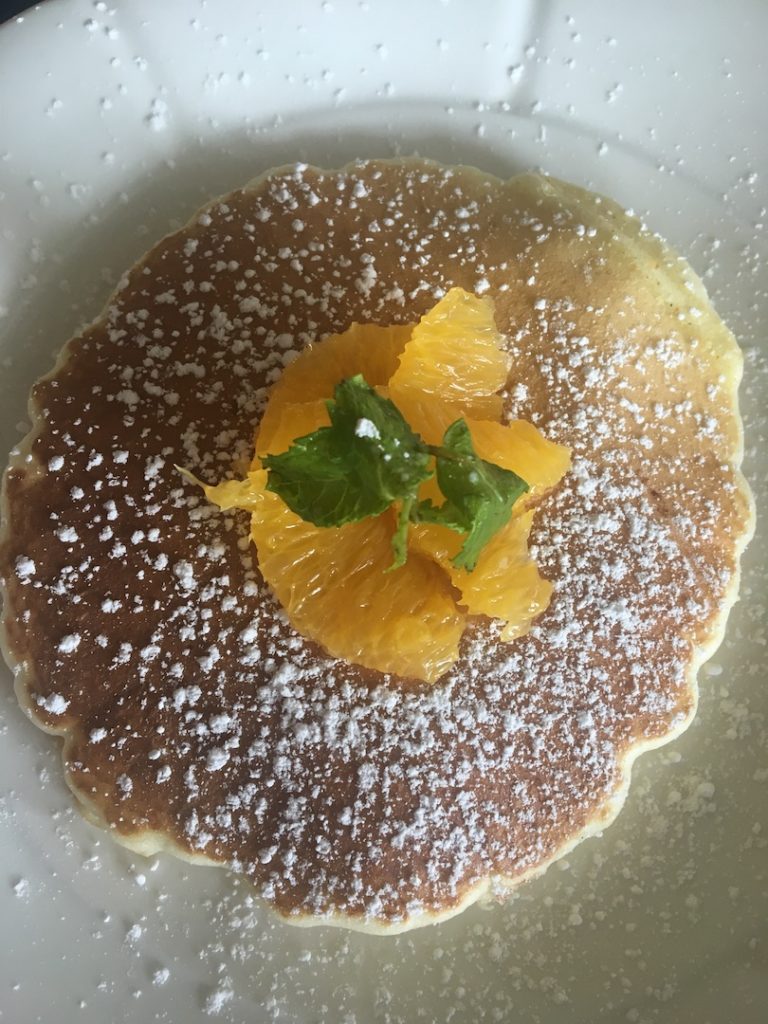 I spent the day at leisure, indulging in games, hitting the gym and dipping in pool. The lunch was special on this day, as we got to savour the typical Rajasthani Thali and no amount of words can justify the flavours, the presentation and the taste. You really need to have it yourself to believe the goodness of it. I have to admit that I had once earlier also tasted the Rajasthani Thali but didn't like it much back then, but here at Fairmont, it was easily one of the best things I had. The veg thali especially included things which I had never tasted before and I loved all of them. Papad Mangodi ki Subzi, Gatte ki Subzi, Sagri Ke Kofte and Dal Batti Churma, everything was outstandingly delicious. In the non-veg thali, Laal Maas was obviously the highlight. Finishing the meal with Kulfi Falooda was just the thing to do.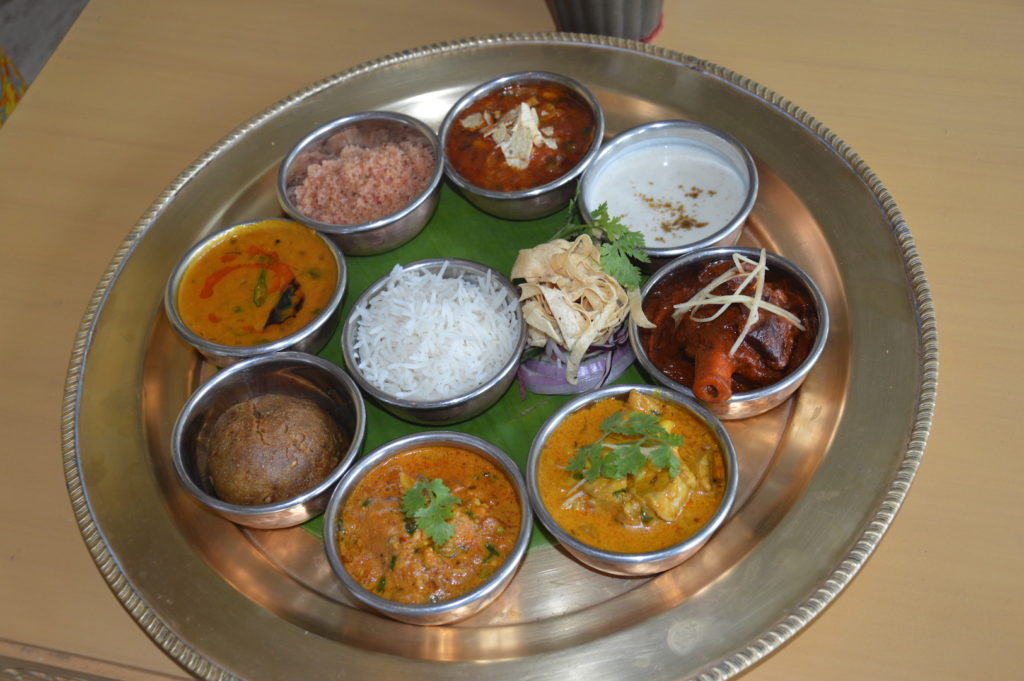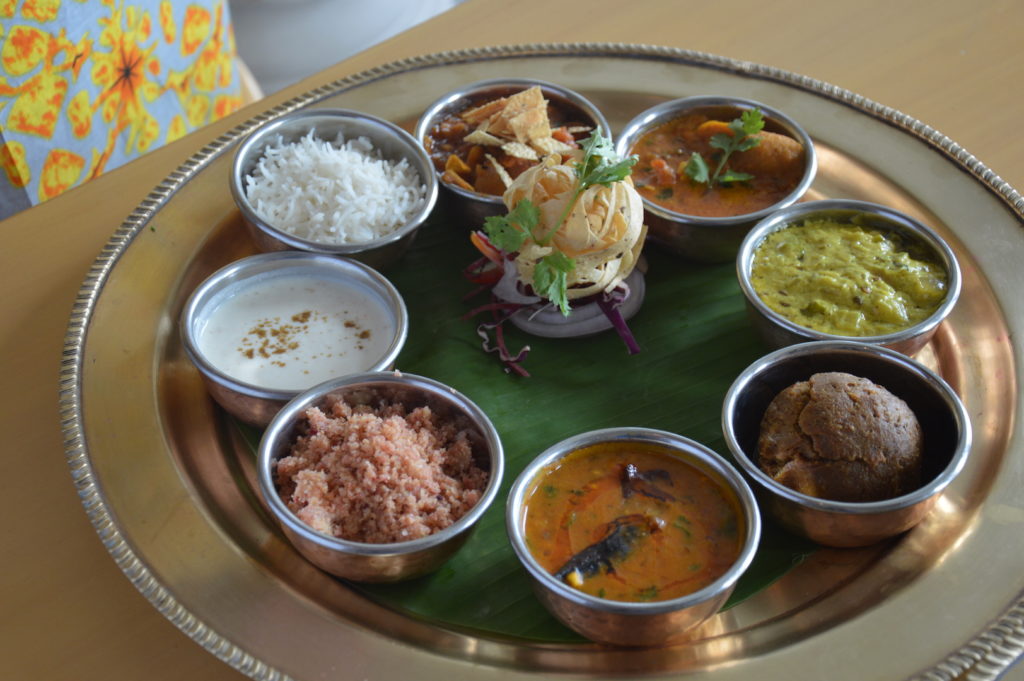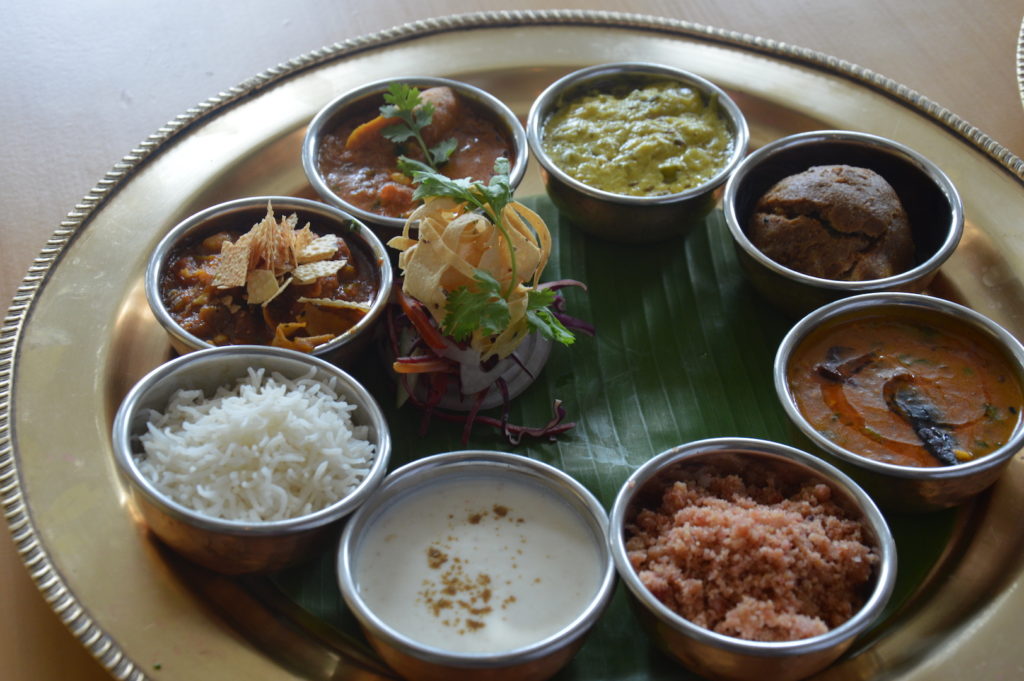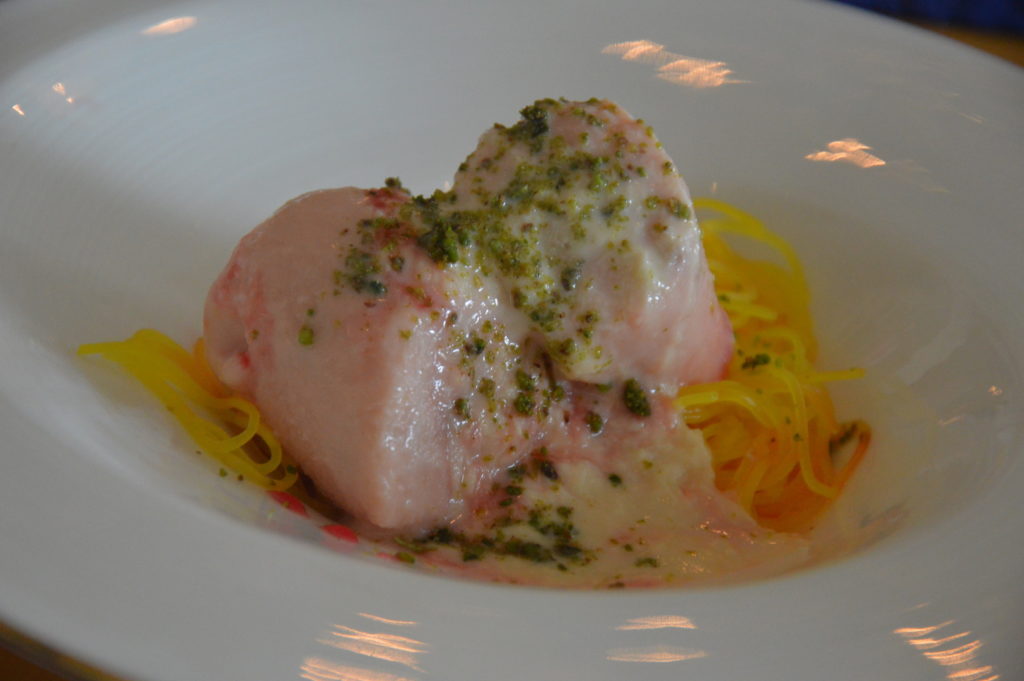 For dinner, we have a private set up done at the terrace overlooking the pool and a magnificent tomb. We settled for some Asian food that night and I think this is one area where the hotel needs to work a bit. In comparison to the Indian and Persian food, Asian food did not meet much of expectations. Main Course consisting of Sichuan Chicken and Chicken Garlic Noodles was really good whereas starters except Chicken Spring Rolls were disappointing.
After a luxurious bath at night I once again had a comfortable sleep at the Hotel. The third morning, after a continental brunch at Zoya, I had to bid goodbye to this luxury and head back home. I enjoyed a grilled chicken breast with mushroom sauce for my brunch and it truly was delicious.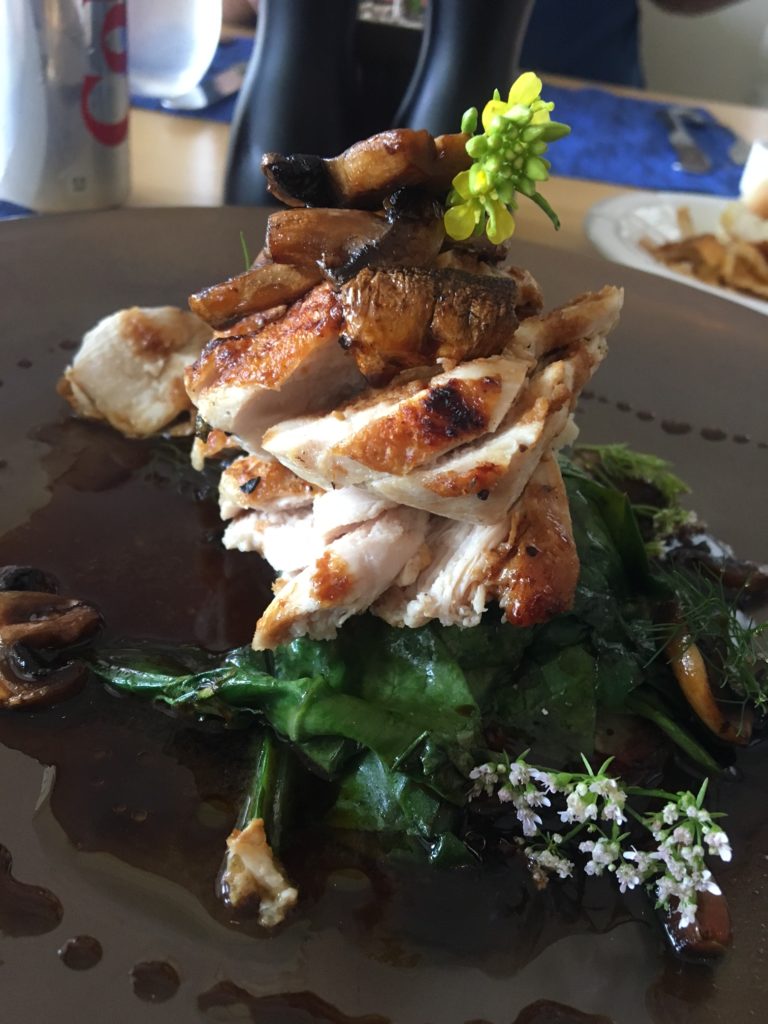 Goodbyes are often the most difficult thing and who wants to leave such comfort, class and luxury, but like they say 'all good things come to an end' and so did my short 2 night-3 day trip to Fairmont Jaipur. But I am sure I will be going there back very soon as I fell in love with the place. If you haven't stayed at this hotel, it should definitely be in your list. I am still swooning over the place.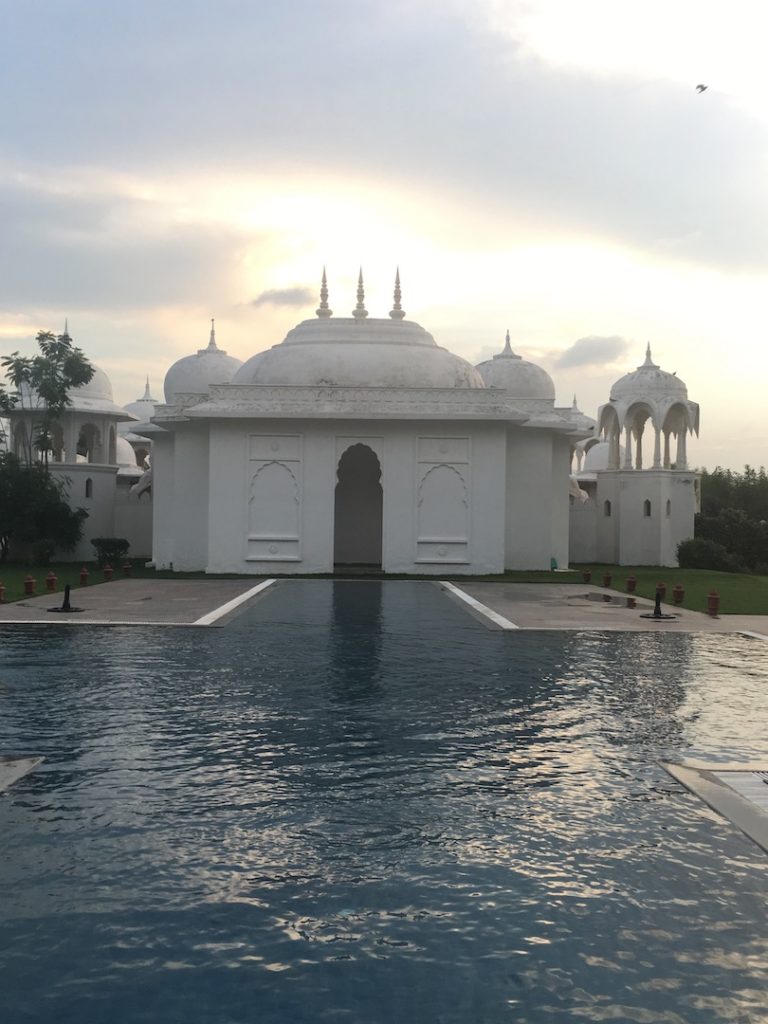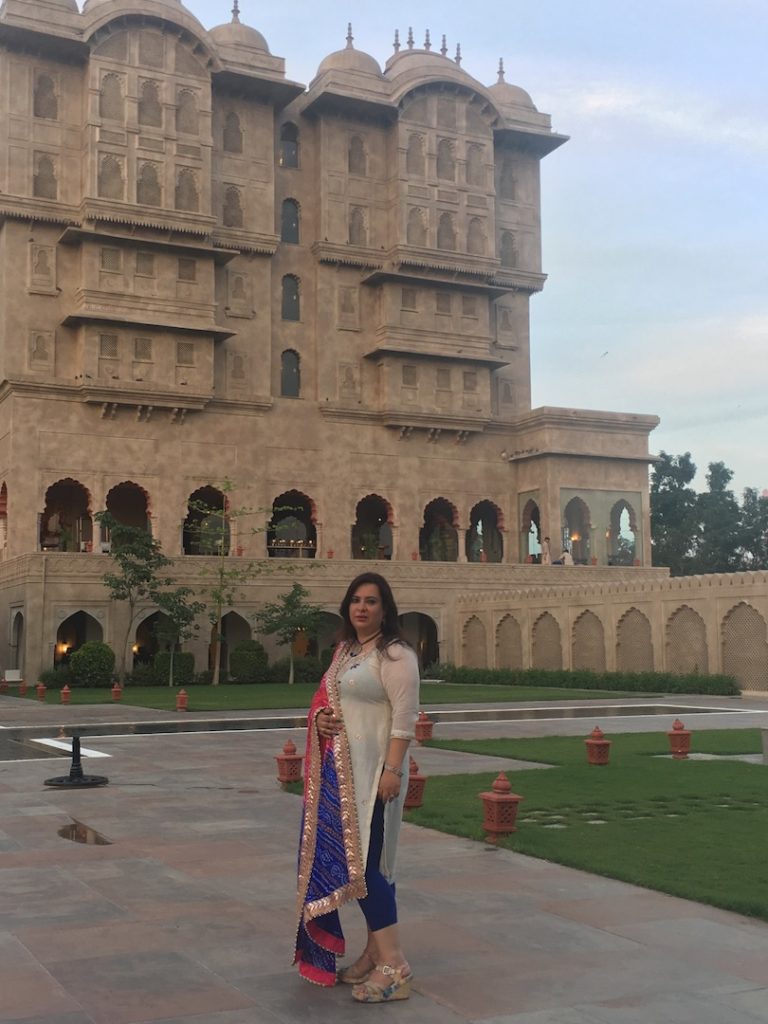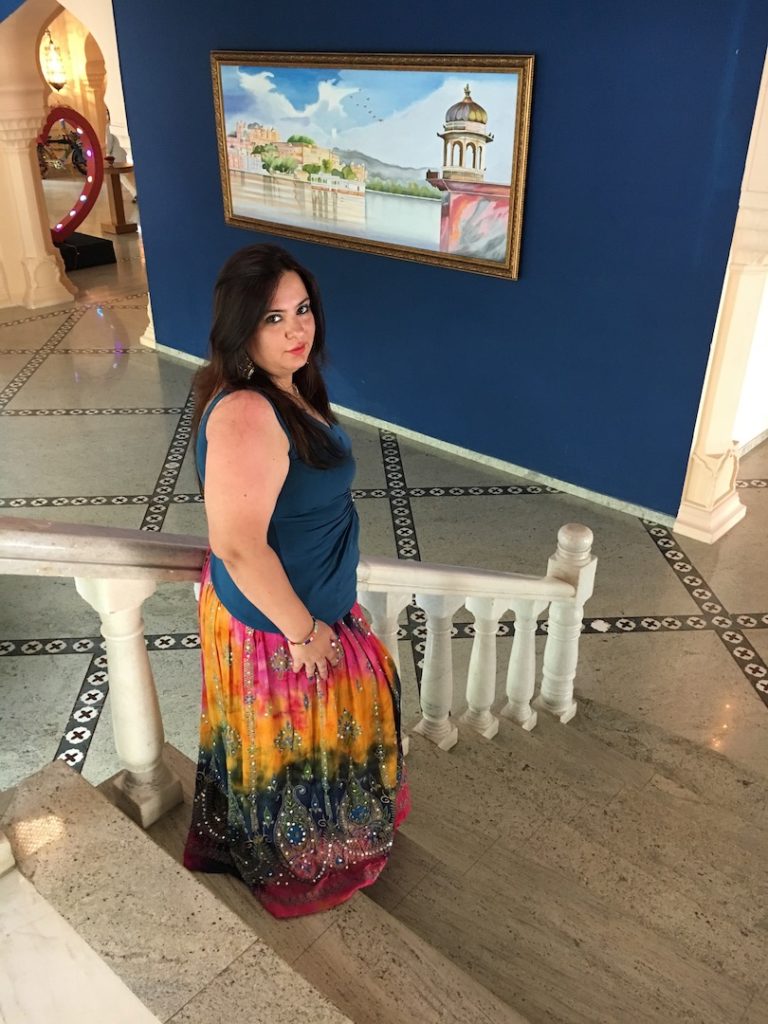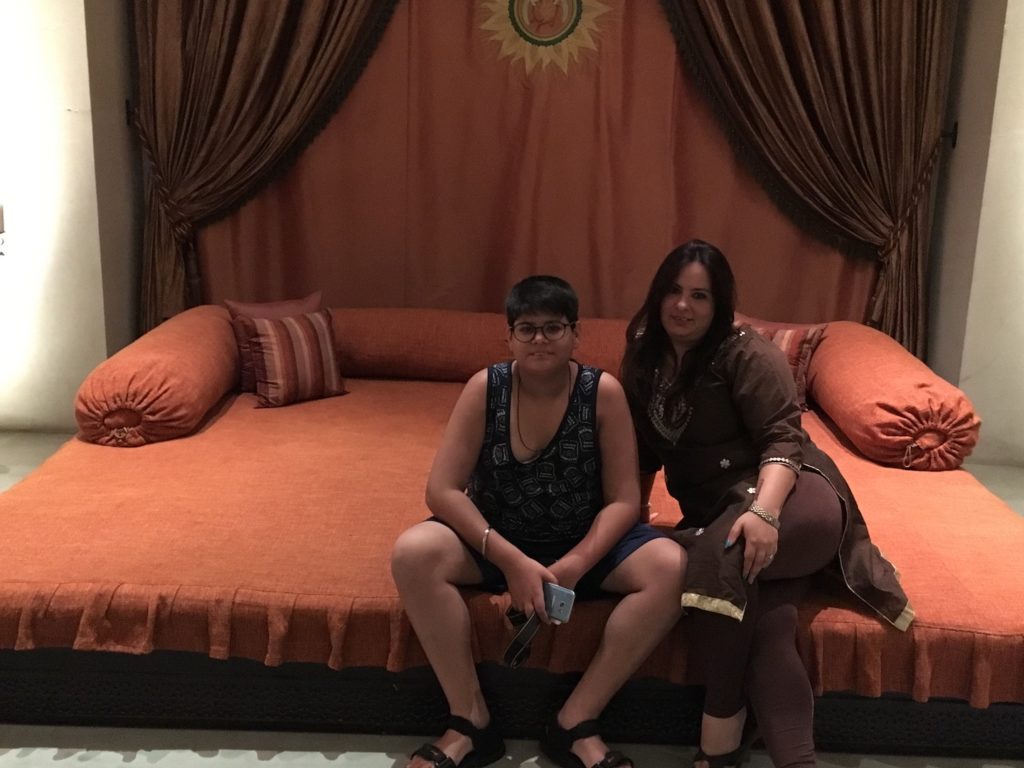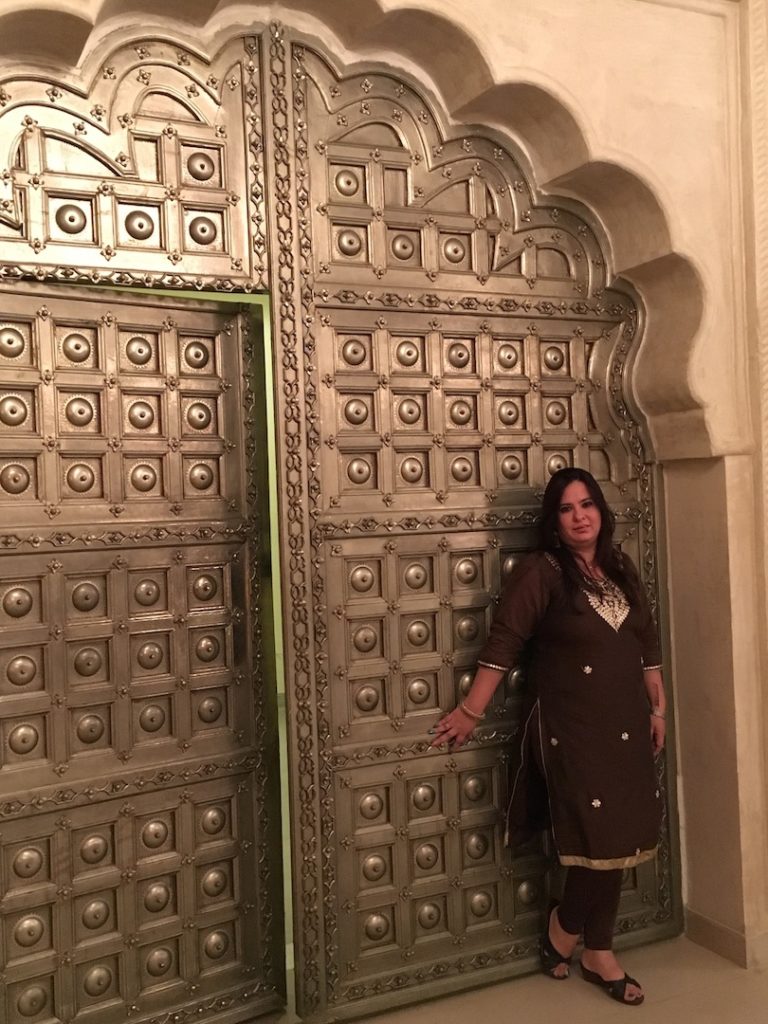 Hotel Fact File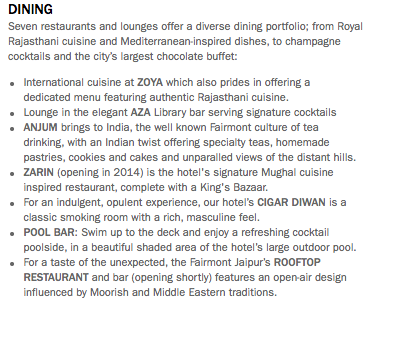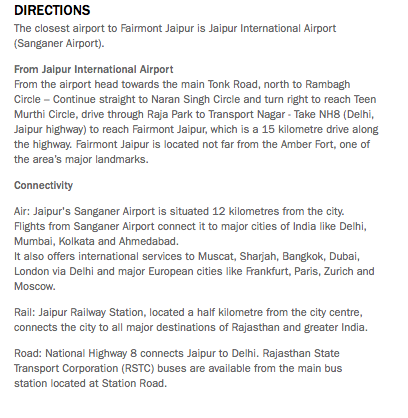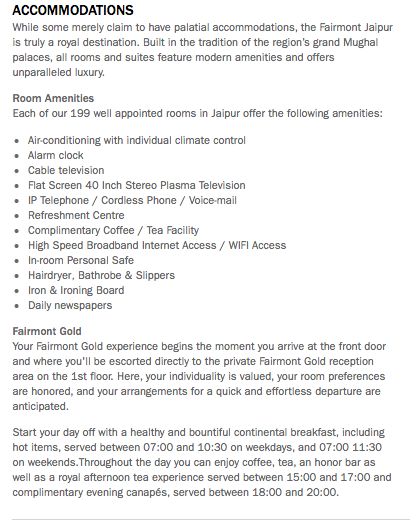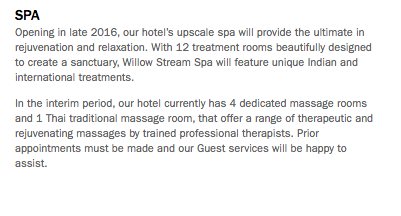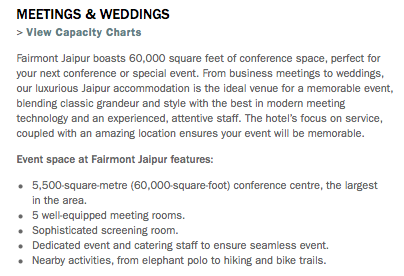 Toll Free (Room Reservations only):
1 877 289 1012
[email protected]