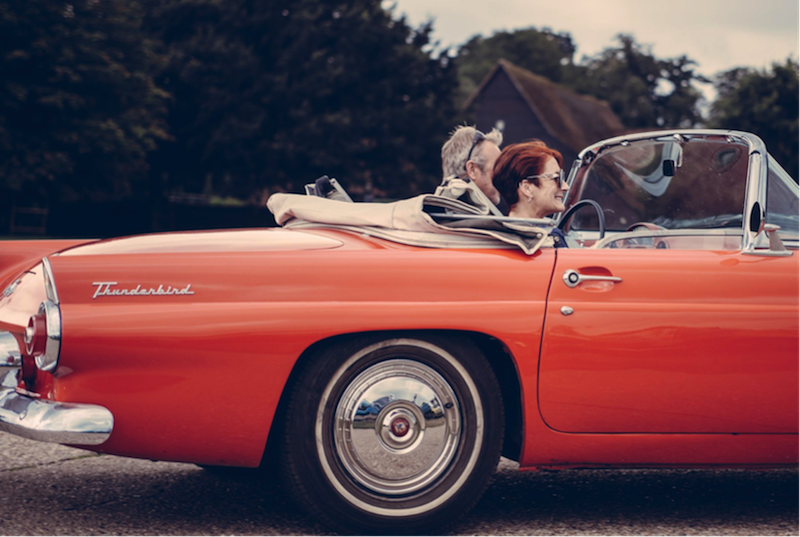 Image source: Pexels
Driving is a sensitive topic when we're young as well as old. To a teenager, being able to get their license and own their own car means independence and freedom – two of the keywords that most people appreciate today. To an older person, keeping their driver's license and continuing to transport themselves around means exactly the same.
So how do we approach a relative or neighbor tactfully when we suspect it's time for them to hand over the keys? Realizing how difficult it can be to give this up is just the first step; here is how you can address the issue and eliminate your worries without sparking resentment.
Understanding their situation
Empathy is the way to success in this case, and the more you have of it, the easier it will be to understand why a relative or friend will be reluctant to give up on driving. The older we get, the more losses we tend to experience in life, and many elderly will rigidly hold onto whatever they can to avoid losing even more control of their lives.
When so much has been taken away already, how can one give up on the only thing that enables us in seeing who we want, going where we'd like to go, and pursuing the same activities? In the eyes of many seniors, this is just not going to happen.
This is why it's so important that you plan ahead and approach the topic tactfully. Take some time to consider your own role in all of this – is it really up to you to decide if they can drive or not, and do you even have any recent experience with not being able to drive?
Talking by listening
While you're still in the process of planning the talk, it's a good idea to challenge yourself. By not driving for a week or two, you can approach the conversation with some first-hand experience and a fresh layer of empathy.
Whatever you choose, make sure you find a quiet time of the day to mention your concerns. Remember that this is a gradual process and you're not going to triumphantly end the conversation with their keys in your hand.
The truth is that if you've noticed that their driving is a bit more reckless than it was, they've probably noticed it themselves. We all need a nudge in the right direction, especially with regards to our health, and asking them about a recent parking ticket can be an effective way of starting the conversation.
Just like the presence of medicalert.systems is a way to keep them safe and your own worries at bay, a conversation like this should be built around ensuring their health. How do they feel about driving lately? Try to listen rather than finding solutions to their problems with being unable to drive – sure, somebody may be happy to drive them around, but it's not what they need to hear right now.
Reflective listening is a term in psychology and especially helpful with such a sensitive topic. It should be a long talk, encouraged by a type of listening where you reflect some of his worries by repeating them. Read more about it at caring.com for a detailed guide on how to approach the talk.
No matter how much you dread it, you're not doing anyone any favors by procrastinating. Spend some time on thinking about your own role and try to understand their feelings before attempting to talk about it; although it may not be resolved by the end of the day, you'll be well on your way.