Heading into retirement brings a lot of new things to worry about. One of the most confusing is Medicare and your healthcare. Working out when to enroll in Medicare and which parts to enroll in can be very confusing. There's a lot of different plans.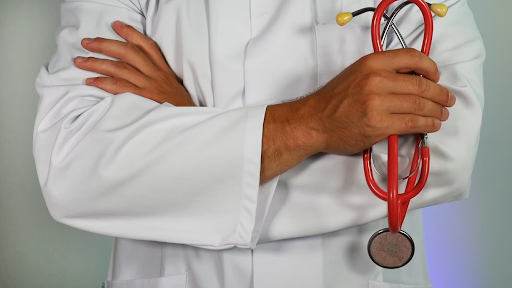 To help you understand this complicated health insurance program for retirement-age Americans, you can approach a Medicare Help Center. Here are some of the basics to help you get started.
Medicare Comes With A Cost
Medicare is divided into parts. Part A pays for hospital services and is free if you or your spouse has paid Medicare payroll taxes for at least ten years. If you aren't eligible for free Part A, you can pay a monthly premium of several hundred dollars. Part B covers visits to the doctor, and outpatient services, and comes at a monthly cost of around $148.50. The standard premium for 2022 has not yet been set but is estimated to rise by around $10.
Part D covers the cost of prescription drugs and has a monthly charge that will vary by plan. The average Part D basic premium for 2022 will be around $33. As well as the premium costs, you will also be subject to co-payments, deductibles, and other out-of-pocket costs.
Fill Medicare's Coverage Gaps With A Medigap Plan
Beneficiaries of traditional Medicare will want to sign up for a Medigap supplemental insurance plan offered by private insurance companies to help to cover deductibles, co-payments, and other gaps. You can swap Medigap plans at any time, but you could be charged more or denied coverage based on your health if you change plans more than six months after you first signed up for Part B. Medigap policies are also categorized by letters. Each policy that has the same letter must offer the same basic benefits. Usually, the only difference is the cost. Plan F is the most popular option, due to the comprehensive coverage, although it is now not available to new enrollees. The closest alternative is Plan G, which pays for everything that Plan F dud, except the Medicare Part B deductible.
Consider Medicare Advantage for All-In-One Plans
You can sign up for traditional Medicare: Parts, A, B, and D, and a supplemental Medigap policy. You could also choose to sign up for Medicare Advantage, which offers medical and prescription drug coverage through private insurance companies. Also called Part C, Medicare Advantage has a monthly cost, as well as the Part B premium, that varies depending on which plan you choose. If you have Medicare Advantage, you don't need Part D or a Medigap policy. You will still be subject to co-payments, deductibles, and other costs. Advantage policies usually have lower premiums than Medigap plans but have higher cost-sharing. Your choice of providers can also be more limited with Medicare Advantage than with traditional Medicare. Do your research thoroughly to make sure you are making the right choice for you and your healthcare needs.