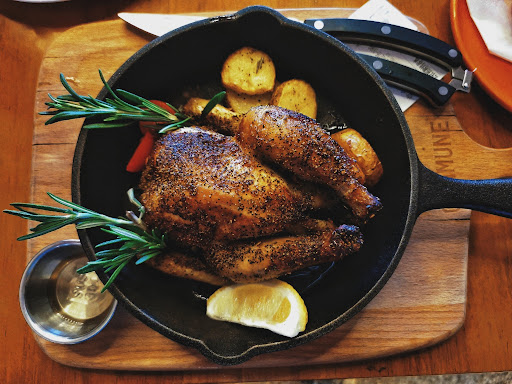 Do you want to integrate more protein into your diet? Here are some simple and succulent ways to boost your protein intake. Taking enough protein during your meals is usually not complicated. Especially if your meals usually contain a piece of chicken or protein-rich fish. But when your menus contain foods that are not as high in protein – such as soups or pasta dishes, for example – it might be good to consider certain supplements. This can ensure the protein intake of your meals, especially if you are sporty. To ensure protein intake to your daily dishes and your day, eat boiled eggs, dairy products, powdered protein, beans and tofu rich in protein. Here are several methods that can be applied to help you achieve your protein intake goals. Chicken is a great way to do this! You may want to look at smoked spatchcock chicken for example.
Protein powder is natural in fruit smoothies, but you can also mix it with hot cereals, scrambled eggs, cheese and yogurt. You can also boost your pastries, by adding protein powder to your bran muffins, cereal pancakes. Or try to prepare a "protein cellar" (an easy recipe: mix vanilla powdered proteins in a smooth dough with a little water, then sprinkle with hot tea and a pinch of cinnamon).
Eggs are a protein-rich and resourceful food, a simple egg, or two egg whites providing 7 grams of protein. Hard boiled eggs are excellent to supplement a snack, green salad, or sandwich or as a source of protein in a vegetable curry.Recipe idea: boost your soups to protein by gently pouring beaten eggs into the simmering broth (they will cook almost immediately). Or beat a few egg whites in the oatmeal during cooking – this will allow it to thicken, without changing its flavor.
Beans are a good source of protein and can be added either whole or pureed to dishes such as soups, stews, pasta sauces, curries, salads or guacamole. Hummus can be used as a spread for your sandwiches or wraps to ensure a protein supplement, or can be diluted with a little water to be used as a seasoning. Sweet-tasting white beans can even be added to protein drinks – their flavor is barely perceptible, beans giving a thick and creamy texture.
Tofu has a sweet taste that goes well with many dishes to ensure a protein intake. You can add it to protein drinks or mix it to perfect homogeneity and add it to sauces, stews, eggs and pasta dishes, or use it as a base to accompany vegetables. You can also dice the firm tofu and add it to salads, soups and stir-fry.
A plain fat-free yogurt will guarantee a tangy protein intake to your protein drinks, oatmeal, soups, sauces and curries. If you add it to hot dishes, mix it at the last minute to prevent it from curdling. Yogurt can also replace mayonnaise in tuna, chicken or egg salad recipes. Yogurt can even guarantee a protein contribution to the vinaigrette too! An easy recipe: whip the plain yogurt with salt, pepper, garlic, herbs and a drizzle of olive oil for a spicy vinaigrette!
Pin it for later