Me and my love for home decor and interiors go back a long way. There was a time when I wanted to pursue it as a career and it intrigues me till date. So given an opportunity, I love decorating small spaces at home, or for my friends and in fact have done a few commercial projects as well and thus I am always on a look out for interesting and unique home decor brands. My recent found is Jasper Home Fashions!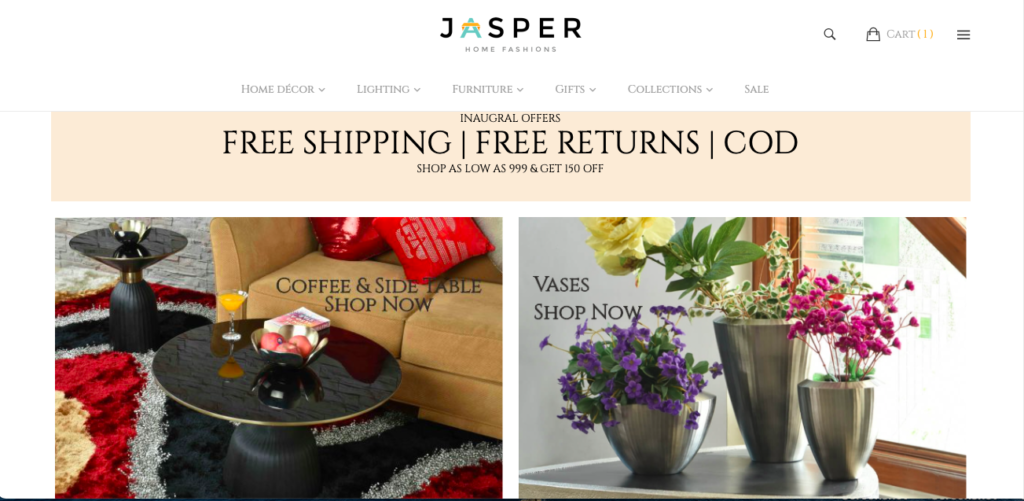 Jasper Home Fashions has an amazing collection of decorative bowls, trays, snack bowls, boxes, gift sets, lamps and even coffee and side tables.
Gathering the most talented designers to combine the best influences in the modern styles with Indian traditions, and to create daintily designed home accessories, Jasper Home Fashions brings to you beautifully designed home accessories combined with modern styles, functionality, durability and value for money. Just like your home is far more than a mere shelter, a fruit bowl can be more than a piece of metal where you put some fruit and serve it to your guests or family: it can be an object of beauty, a gorgeous item that is a feast for the eyes and that complements your home's interior design, thus creating perfect harmony. And that is the philosophy which Jasper has applied when creating each and every product that they are offering.
While browsing through the website, I was stunned with some of the unique designs, although all the collections were beautiful, the champagne collection caught my attention the most. There was something about the designs that made an instant connect with me and more so matched the set up of my house.

The geometric serving bowl and serving tray were the first two things that I ordered. The process of placing order on their website was considerably easy and self explanatory. I had no issues placing my order. While they have online payment options, you can also add your pincode and check if your city is eligible for cash on delivery. Another thing that I loved about shopping from Jasper was the fact that they usually have size options for most of their products, and before adding to the cart, you can choose whether you want a small or a larger version of say the snack bowl or tray, but yes of course, the prices change as per the size you select.
I received my order within 4-5 days of placing the order and must say it was very immaculately packed ensuring full protection and safety of the products.
My serving bowl and tray looked even more gorgeous than they looked in the pictures and the finesse of the products spoke very highly of their quality. The moment you hold the product in your hand, you know you have bought something exquisite, unique and gorgeous that is surely gonna make you happy and also stun your guests. I took my set to the beach also for serving myself a breakfast of fruits, just because I loved it so much.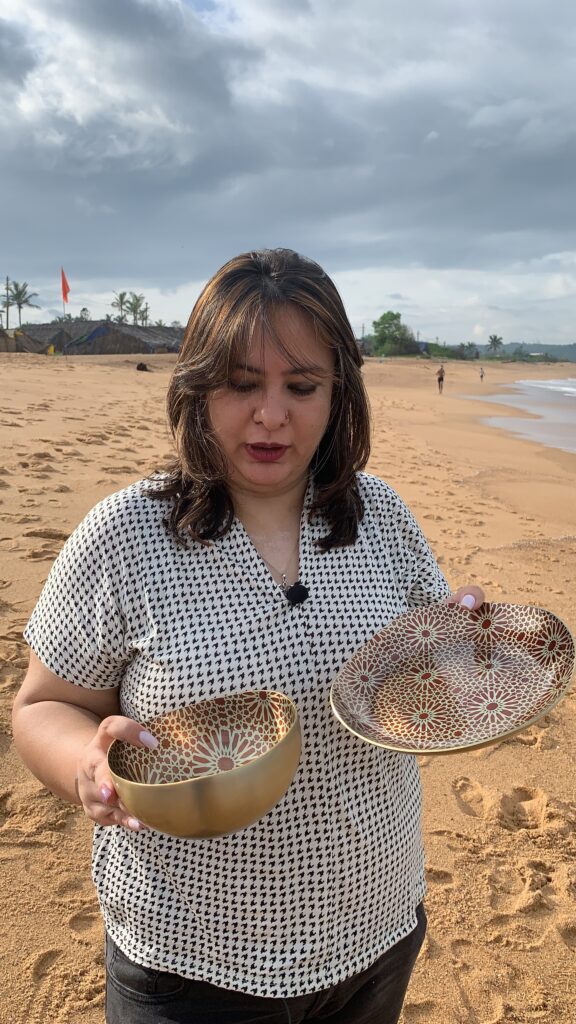 At home, these gorgeous pieces have found a permanent spot on my dining table and is loved by the whole family.
My guests started asking me the moment they were served in that bowl and tray and I happily directed them to Jasper Home Fashions. So what are you waiting for?
PIN it for later!