Lingerie! It's one of those words you hear all the time and think you understand, but you're not sure. A cute and sexy lingerie set will instantly lift your mood and brighten your day. But I know you are not sure what to buy for your body type and what are the options available.
Well, don't worry sweetie. By knowing your body type and personal style, you can make your lingerie shopping a lot easier. Here are our top tips to choose lingerie according to your body type and personal style.
Know the options available:
Before choosing lingerie, know information about the different types of lingerie available in today's market. Here are some of the most popular lingerie types:
Bodysuit:
Both the bra and the panty are included in a one-piece or bodysuit. This bodysuit, also known as a teddy, is ideal for special occasions or layering under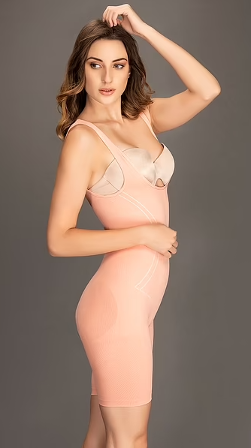 Chemise:
A chemise is a classic smock or a modern type of women's undergarment. chemises are short, sleeveless nightgowns. They're often worn as lingerie underneath formal clothes, but mostly as nightwear as they are super comfortable.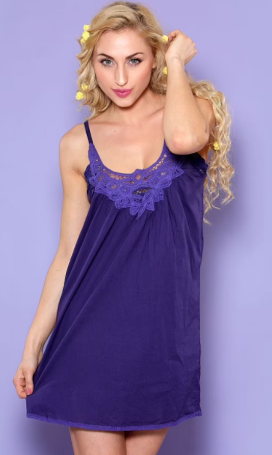 Bra:
A bra is a form-fitting undergarment designed to cover or give support to a woman's breasts. Bras are designed for various purposes, including breast support, enhancing breast shape, enhancing cleavage or other practical considerations.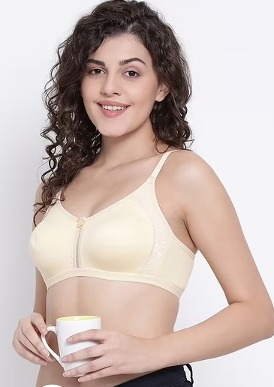 Camisole:
Camisole is a loose-fitting undergarment for the upper body, typically held up by shoulder straps. These camisoles are mainly worn as casual wear and even as nightwear.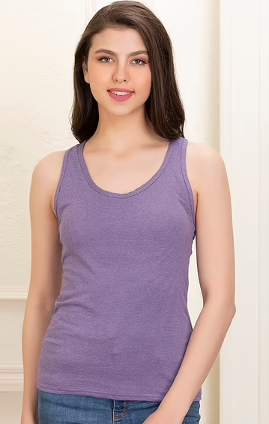 Plus size lingerie:
Who said plus size people can't wear lingerie. In fact, you can flaunt those curves amazingly with lingerie. Wearing a bikini, a sexy bra and panty set or even a tank top can make you look amazing.
Bikini:
Bikini bottoms are currently trending among women of all ages across the globe. If you don't like thongs, these sexy bikini panties are a great choice. Bikini bottoms are slightly slimmer on the sides and have high-cut leg linings. If you want good coverage, elegance and comfort, bikini style panties are a good choice.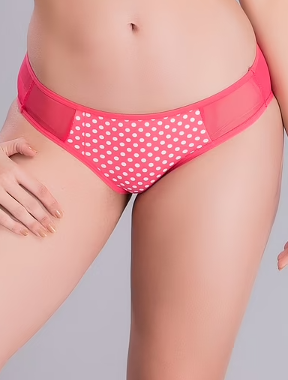 Hipsters:
The fact that the waistband lies two inches below the waist, on the hips, gives hipster panties their name. These hipsters provide amazing side coverage sleek and toned figures. These hipsters come in three different types: High waist, mid-waist and low waist.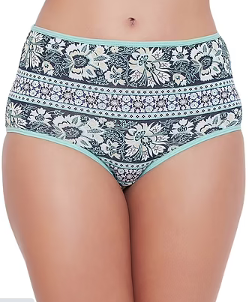 Thongs:
Thongs will literally vanish under any outfits. They have many benefits while sexy appearance tops the list and no visible panty lines are the most useful one. Thongs provide almost no back coverage and have a narrow waistband.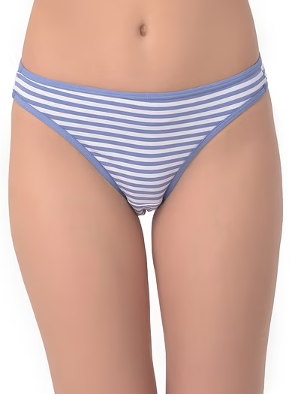 Hosiery:
Hosiery aka legwear, is a women's garment that is worn directly on the feet and legs. Hosiery is made of a variety of combed and knit deniers of lycra and nylon yarns. The right combination of fabric creates hosiery that can enhance, sculpt, smooth, shape and even make you feel longer, leaner and leggier.
Babydoll:
A babydoll is a short, sleeveless and loose-fitting nightgown intended as nightwear for women. Some babydolls have in-built formed or padded cups with an attached, loose-fitting skirt falling in length usually between the belly button and upper thigh.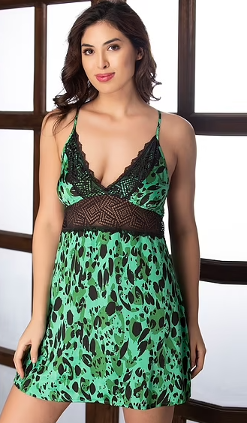 Garter belt:
The garter belt seems to be difficult, but it is not. It is something that everybody should try at least once in a lifetime. It includes a corset or lace bra and a panty with four straps to keep the stockings in place. It goes well with skirts and dresses. A garter belt is a great piece to start for someone new to the world of lingerie.
Corset:
This is one of the amazing vintage garments out there. This corset clings to the body and enhances the figure, giving you a perfect hourglass shape.
Matching sets:
Every woman's wardrobe should have a few nice matching sets. There's something extremely sensual about these sexy matching sets that lift your mood instantly.
Bralette:
These look better on women with smaller busts. These bras don't have an underwire and are mostly embellished with lace to make them look sexier.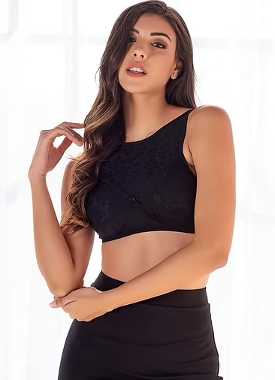 Bustier:
A bustier is a garment that combines the functions of a bra and a corset. It goes all the way to the belly and flaunts the bust effortlessly.
Lingerie choices for your body type:
Hourglass shape:
Everything sits well on this form of hot bod, this body type has the same width shoulders and hips as well as a slim waistline. Garter belts, bustiers, teddies, and corsets are some excellent options for this body form. You can also try wearing a lace bra with a high waist panty or a thong.
Right now, big hips are super trendy, and the triangle body form is defined by them. When you have a triangle body, your hips are broader than your shoulders. The aim is to make your body appear more proportionate and balanced. A lacey babydoll that is tight around the breasts but flows freely down around the hips is a perfect option. A bustier is another perfect way to highlight your amazing breasts. A matching set with a ruffled bra and panties is also a good option.
This body type is defined by broad shoulders. Halter necks are your best bet in this situation. If you have a flat bum, a teddy will help to detract attention from it. Another amazing choice is a bralette with a matching lace panty or thong. If you prefer a more conservative look, matching cami sets is another choice.
A lot of us think round shaped bodies don't have many options. But let me tell you one thing sweetie, y'all are wrong. Women with this body type have a rounded waist and their torso and upper body are much wider than their hips. This requires lingerie that is proportionate to your body. A good choice is a babydoll that covers your waistline and defines your bust line. A teddy bear is also a good option for this body form. Chemises or satin lingerie gowns are an interesting option for this body type because they are glamorous and provide coverage.
At the end of the day, note that the most important thing to remember when shopping for lingerie is to have fun and explore. Don't always buy the same old models; instead, experiment with different styles to see what you want and what suits you best. No matter what your body shape is, there's something for everyone when it comes to lingerie, so you can easily find something to make yourself feel beautiful and unique. There are many options of online shopping like Clovia where you will feel spoilt for choice. So, if you're feeling confident, flaunt your beautiful body and have a good time.
Read Also – These Types of Lingerie You need to have in your Wardrobe
Like It? Pin It For Later