"Life isn't perfect but your hair can be" But this can be true only when you care well for your hair. Hair care for me is one of the most important daily regimes. Whether its the shampoos that I use or the hair oil, I do put in a lot of efforts for my hair care and also choose my products very carefully.
Due to some hormonal issues, I had been dealing with hair loss over the last few months and my final resort was the Kesh King Ayurvedic Hair Oil. My mom had been using Kesh King products since quite a long time and upon her recommendation, I also thought of giving them a try. First of all Kesh King is not just like any other regular oil, its a medicinal oil and that's what makes it much more effective in dealing with hair fall issues. It has been made from 21 Ayurvedic herbs as per text prescribed in Ayurveda and helps nourishing the scalp deeply. I love the fact that it comes with a deep root comb that helps the oil spread evenly in the scalp and stimulates roots for deeper oil penetration. Kesh King makes for India's No 1 Ayurvedic Oil with so many happy and satisfied customers all over.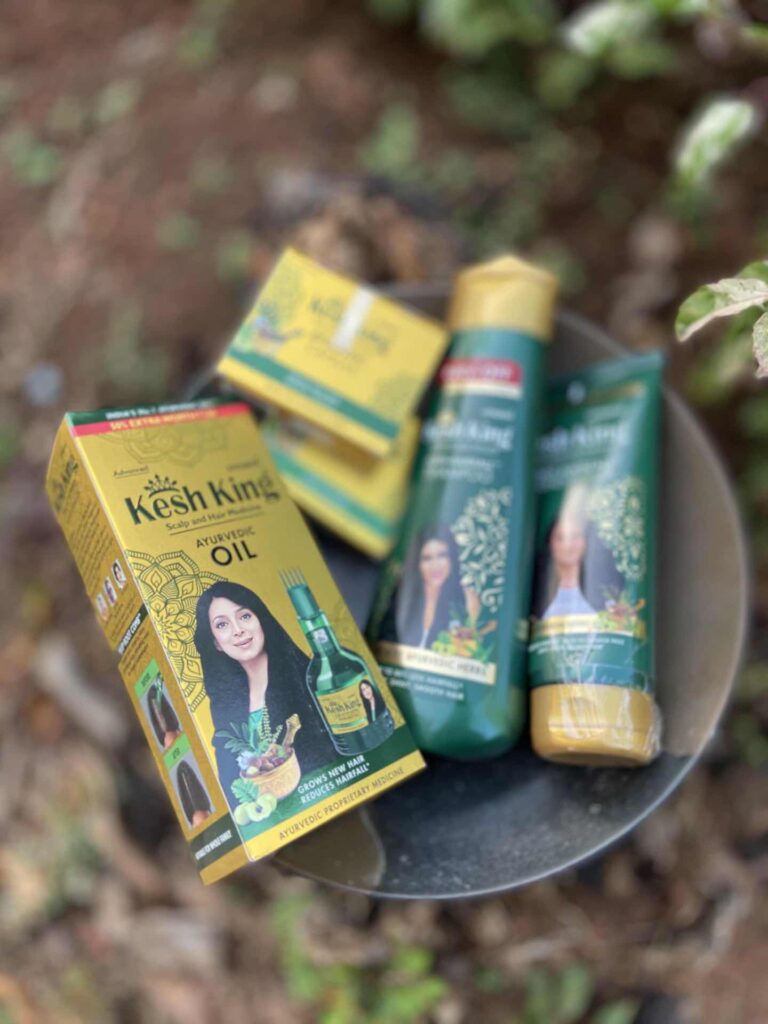 The oil along with Kesh King Ayurvedic Shampoo and Kesh King Ayurvedic Capsules have now been part of my hair care regime for 3 months and I have seen vast improvement in my hair-fall issue. Kesh King shampoo is also made of 21 herbs and is free of any harmful chemicals and parabens. It also helps making my hair look silkier and shinier. The best part, it is suitable for all hair types and can be used by everyone in the family. And how cool it is when you can take supplements alongside which do not have any side effects. The Ayurvedic capsules are a great formula that are made with 6 essential herbs. Since I was using all these products as part of my regime, I also added the Kesh King Anti-Hairfall Conditioner to my list of products and I am so glad I did. For me its now like a hair care schedule where in all Kesh King products fit in one by one.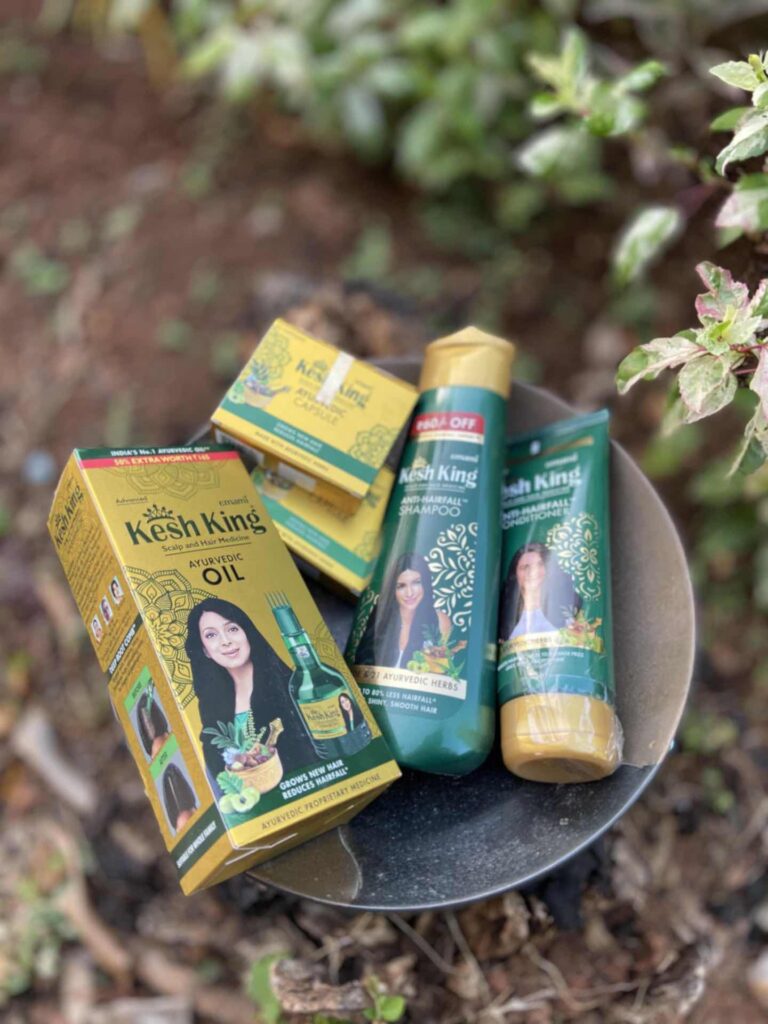 Do you know you can also call on 1800 103 5155 for a free hair consultation from Kesh King, India's only brand to do so. You too can buy these products easily from a retailer near you or also shop online from www.shop.keshking.com
You can follow Kesh King on Instagram and YouTube for some amazing hair care tips and more. I am really thankful that I got my hands on these amazing products and now my hair fall problem is under control, but I will continue to use them because now I am in love with them.