Situated in the Golden Plateau Hotel, right on the Porvorim Highway, is the recently opened fine dine restaurant Basil Leaf. Honestly speaking when I attended the launch of the place, I couldn't make much of it. There were a lot of guests back then and I had reached quite late, also I tried only Thai Chicken Curry and Rice during the launch which was good, but I wasn't really sure how it would turn out when dining on a normal regular day. So when I headed to The Basil Leaf for a lunch with my family, I had no expectations at all, but at the onset, I have to say that I was taken by a complete surprise. The overall experience turned out to be so good that it has already become a favorite neighborhood restaurant for my entire family who looks forward to going back there soon.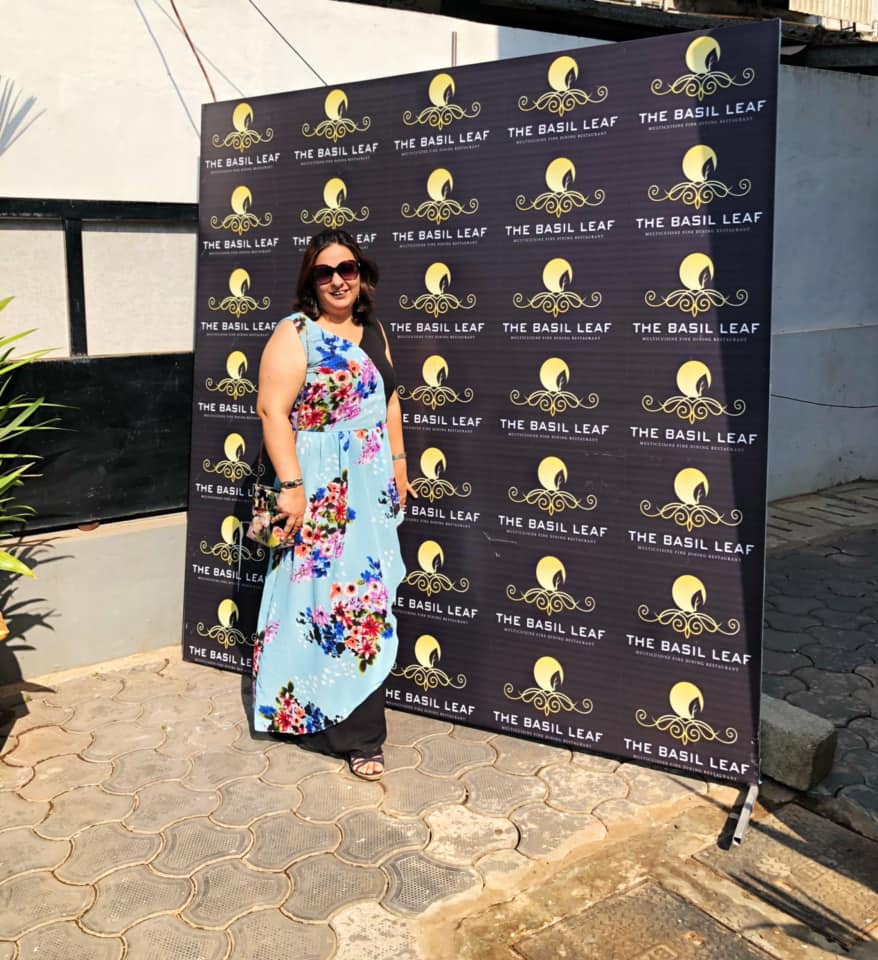 Another thing that added a feather to the cap was the fact that as a blogger I wasn't given any specially curated or pre-selected menu. I was free to choose my order, and this was because the restaurant management wanted me to try, experience and provide with feedback like a regular guest. This helped me understand two things about the place very well, first, it showed their confidence in their preparations and secondly, they were open to constructive feedback and suggestions to improve.
Coming to food, I ordered the following dishes
Pan Fried Chilly Fish– An absolute must have!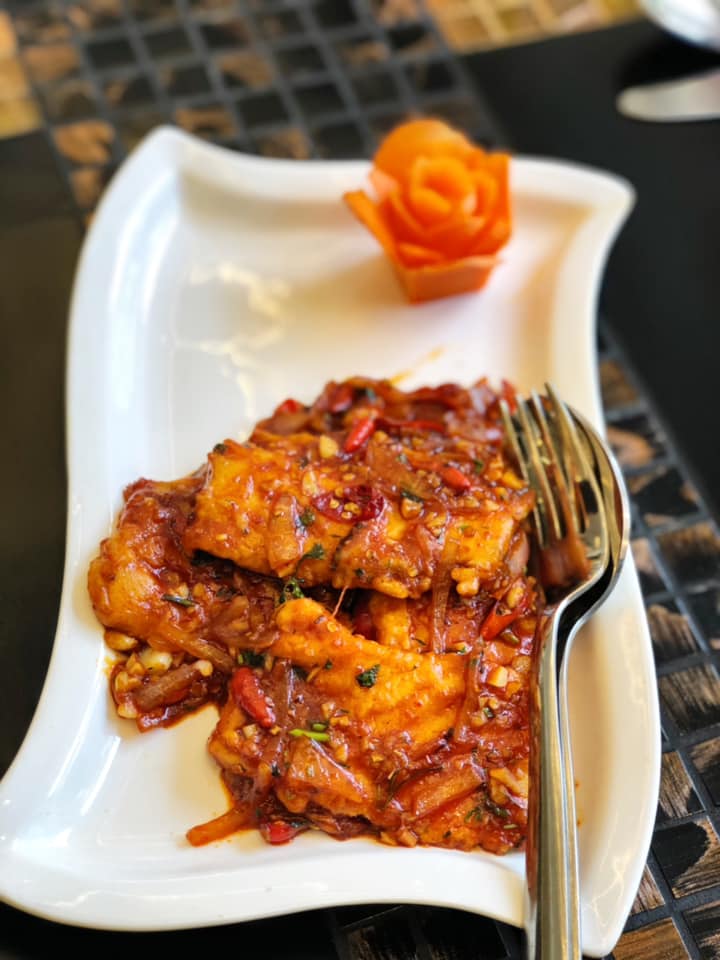 Chicken Pahadi Kebab– Very highly recommended, especially for those who are trying North Indian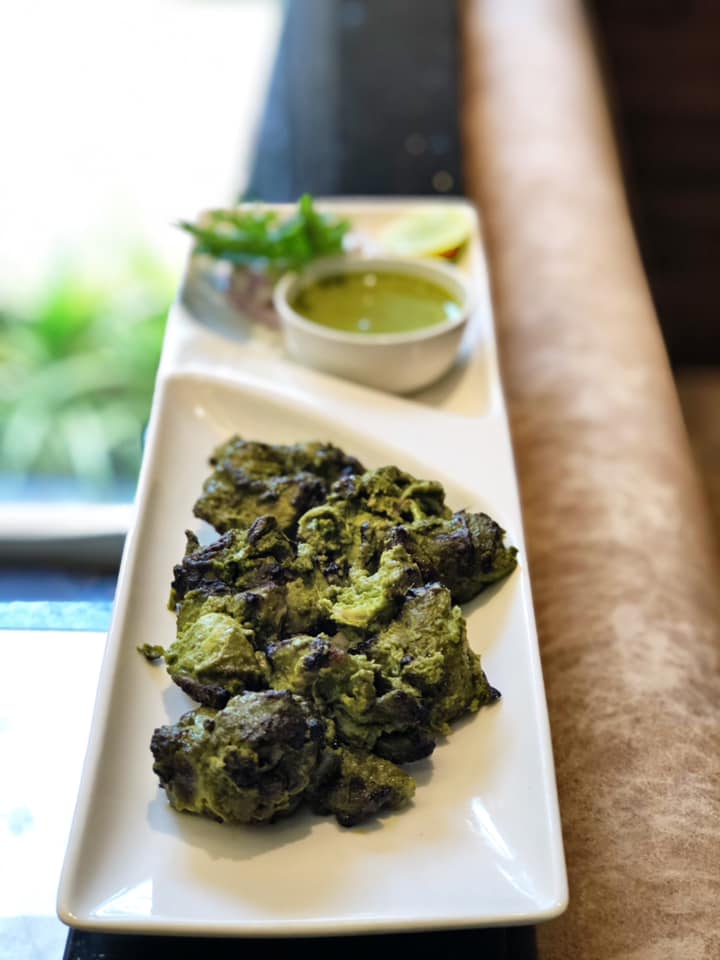 Garlic Pepper Prawns– A very decent preparation yet again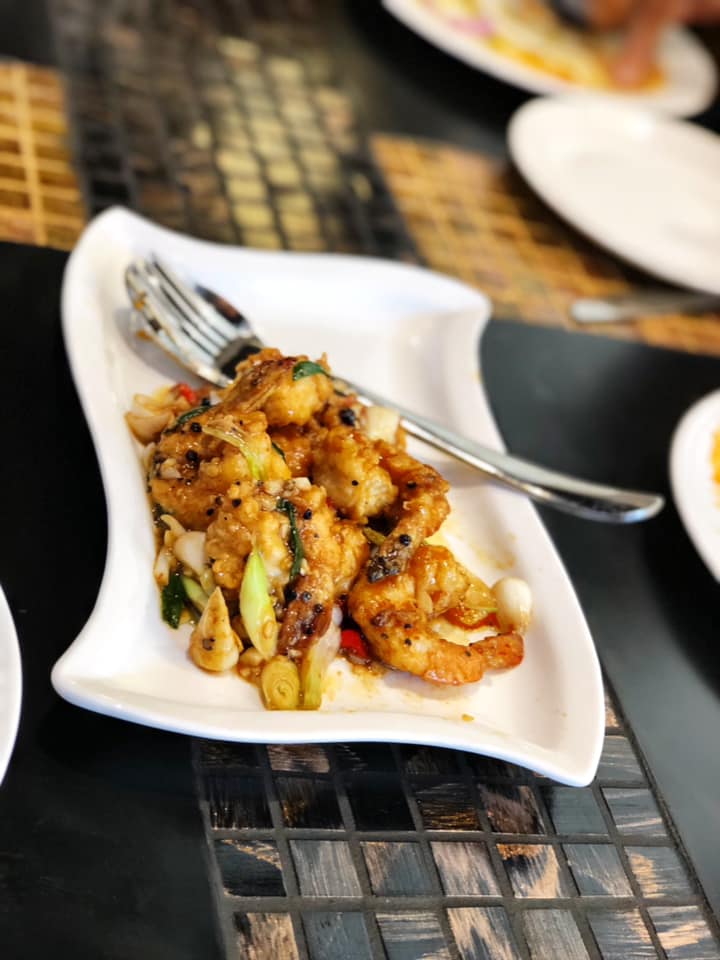 Pan Fried Tamarind Fish– Something very different and unique, must be given a shot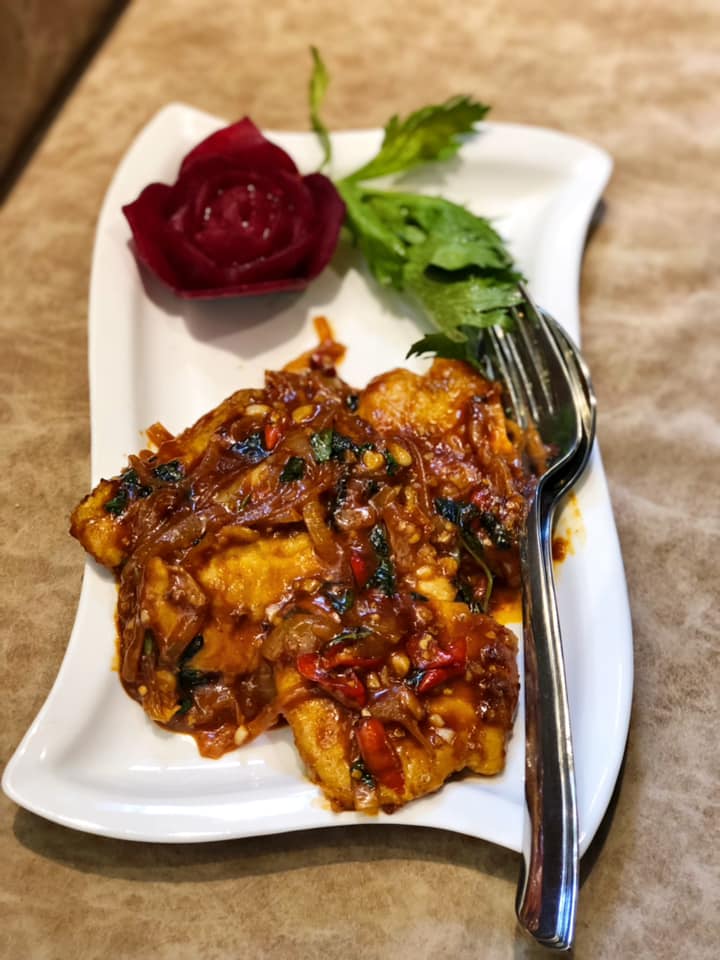 Chilly Paneer– This was ok, nothing exceptional, but not bad either.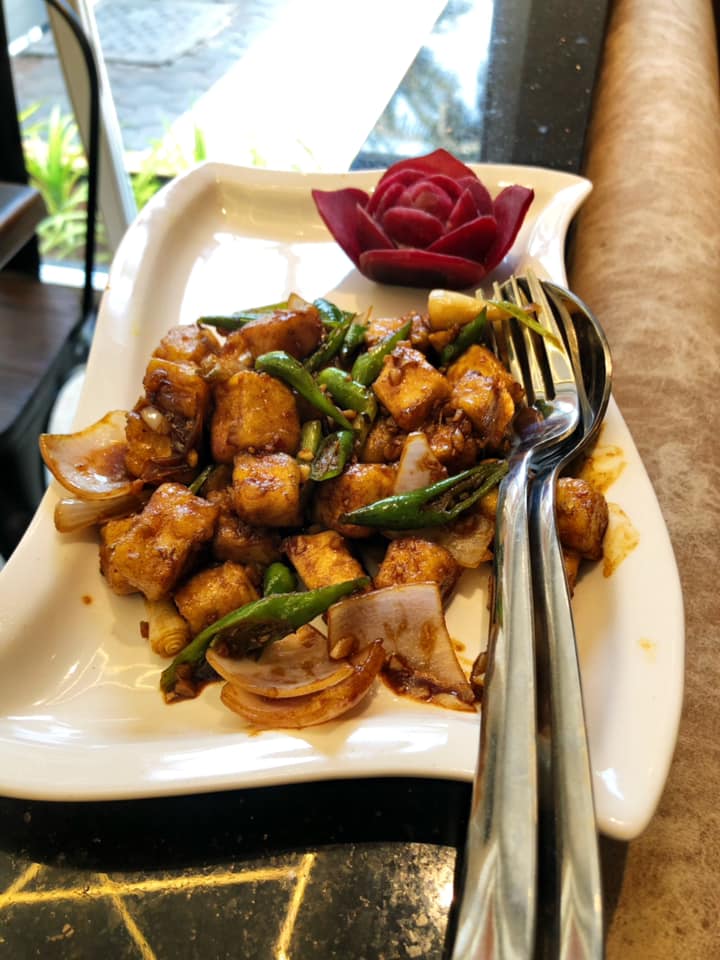 For the main course, we settled for Dal Makhani, which could have been better, Hyderabadi Dum Biryani, which was great, Chicken Noodles and Chicken in Oyster Sauce, both of which were really well prepared. We ended the meal on a sweet note with some Hot Gulab Jamuns.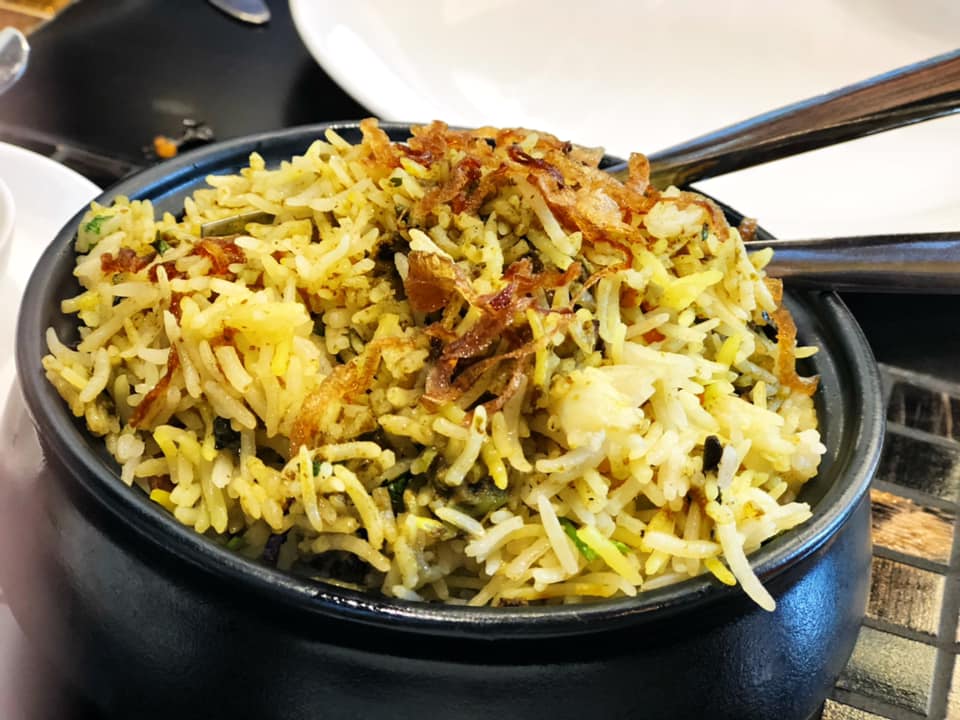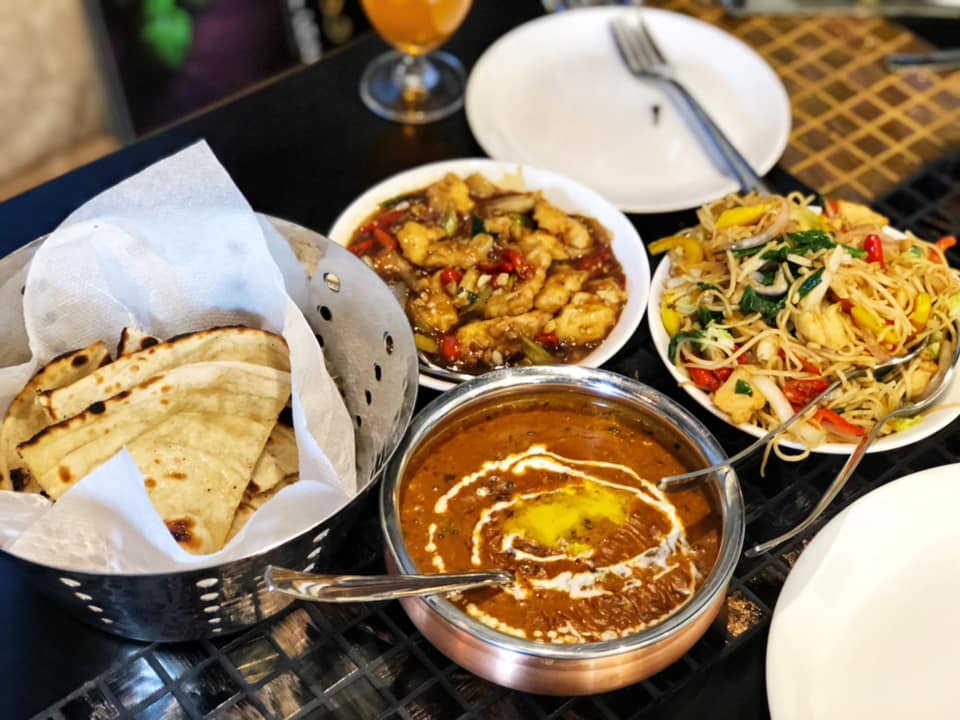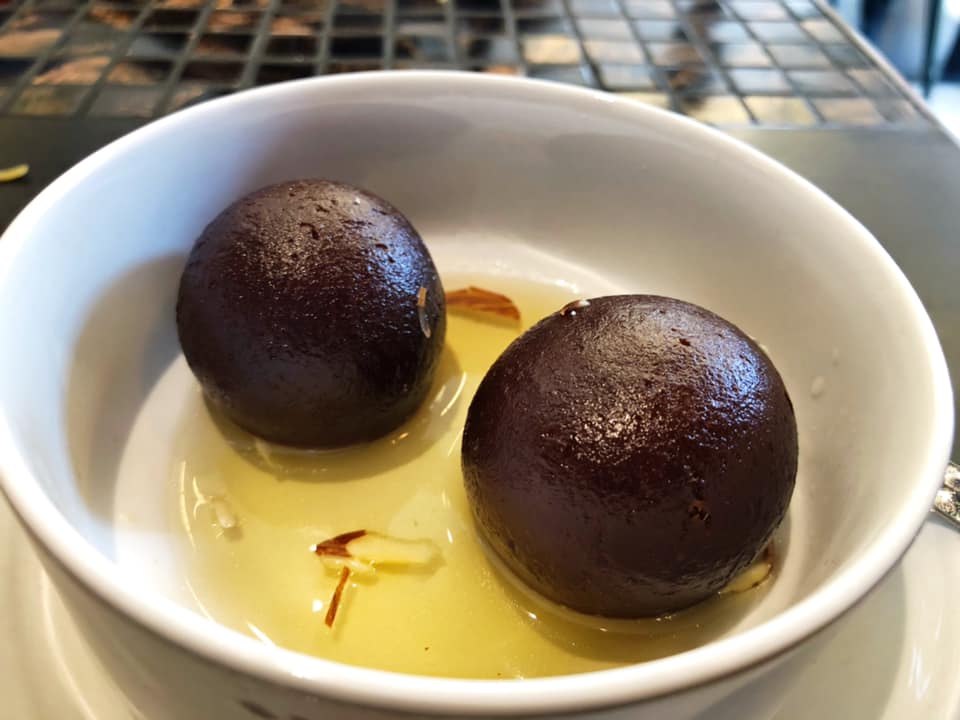 P.S.- They have something called as Cafreal Biryani, which is chef's own twist to create a fusion with Mughlai and Goan flavors, although I did not try it, but it sounded interesting and I will surely try it soon. Just keep in mind that if you are ordering in, you will have to call the restaurant and especially ask for this one, as it is not part of the regular menu.
To sum it up, I had a great experience enjoying my food at The Basil Leaf and you definitely should give it a try.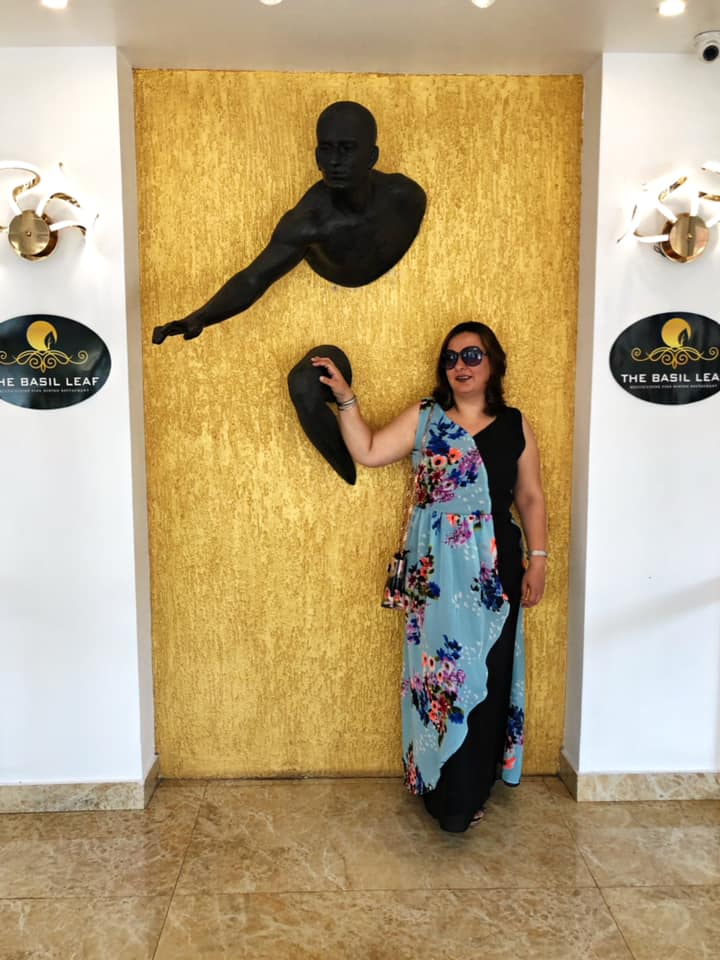 Address
H 818/3, NH66 Behind Delfino's, Near teen Building Bustop, Porvorim Bardez Goa
Phone Numbers
+91 9158083333
00 08322417733
Cuisines
North Indian, Goan, Continental, Chinese, Seafood
Average Cost
₹700 for two people