You don't have to hire an expensive venue for your wedding reception. In fact, lots of people in the past have been able to plan a gorgeous wedding simply in their backyard. If you have plenty of space in the garden and backyard area of your home to host a couple of hundred guests, then there is no reason why you should not consider this as an option. It's the perfect choice if you fancy doing a DIY wedding and want to keep the budget down so that the whole day works out very affordable. After all, you won't have to hire out an expensive venue, which is something that usually eats up most couples' wedding budgets.
If you do decide to go ahead with a backyard wedding in your own home, here are some useful tips that can help the day be a big success.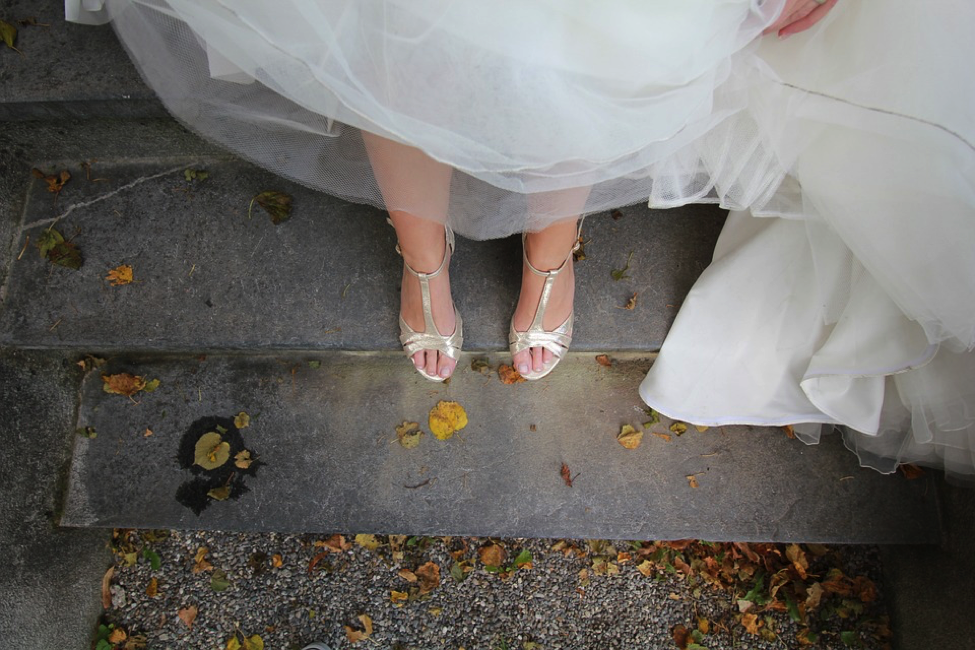 https://pixabay.com/photos/bride-shoes-feet-wedding-bridal-1081776/
Don't Skip The Wedding Planner
Some people tend to not bother hiring a wedding planner when they are organizing a wedding in their own home. However, that can be a mistake as there will be so much still that you need to plan yourself. For instance, you will need to book a wedding band, photographer, and also arrange a flower delivery. Working with all of these different vendors can be quite complicated, and some people find that it is a lot to juggle. If you hire a wedding planner, though, they will be the man in the middle between you and your vendors. You simply need to choose who you want to book and then the wedding planner will deal with them, even on the day itself.
Prep Your Backyard Well
You will no doubt want your backyard looking as good as it has ever looked as this will be the backdrop to all of your wedding photos. You won't be able to quickly prepare it overnight, and it is something that you need to start taking care of at least a couple of months in advance. If you plant some new flowers early on, you can be sure that they will be blooming by the time your wedding rolls around. It's also worth giving your garden lawn some TLC as well. If there are any dark or bald patches in the lawn, it could need re-seeding and watering. It might also be worth going to your local garden center and buying some lawn feed. Once you've treated it, it should be looking greener and fresher in just a few weeks.
Hire A Marquee
You will without a doubt need to hire a marquee. This will provide you with an outdoor space where you can set up some tables and chairs so that your guests have somewhere comfy to enjoy the wedding breakfast. It's worth getting a few different quotes from marquee companies so that you can figure out which one will provide you with the best marquee for your budget. Another great thing about having a marquee out in the garden is that it can protect you and your guests from strong sun or any rain that may try to dampen your day.