Even though Bombay doesn't have any specific cuisine, different parts of Bombay are famous for different types of food. From the typical street food that includes Pav Bhaji, the very famous Bombay Sandwich to the food made popular by the old Parsi cafes in South Bombay, it has a lot of variety to offer. When in Bombay, you have to travel across the length and breadth of the city to savor these different delicacies, but when in Goa, you can taste all of this amazing food right from one beautiful cafe, bar and bistro.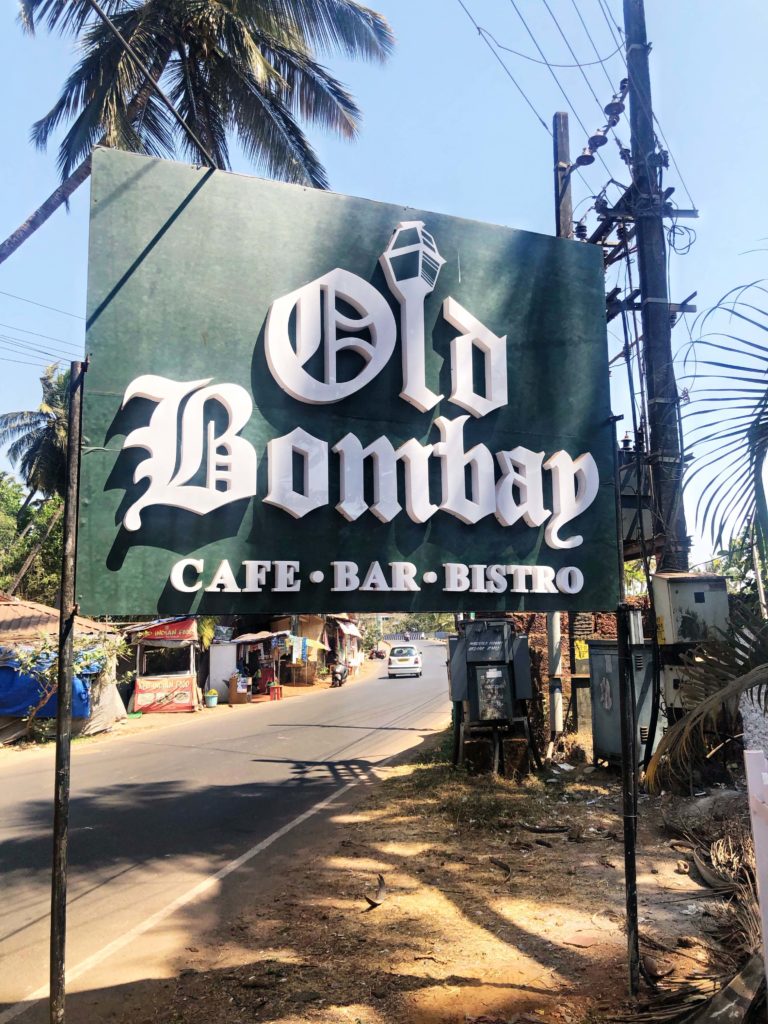 Yes, that is the best part about Old Bombay Cafe, it brings out the best of Bombay flavors all under one roof, or rather 3 roofs :). The cafe cum bistro and bar is spread across 3 floors, with the top floor dedicated to the bar area.
Interiors
Interiors of this place are breathtakingly beautiful. It is one of the most Instagram worthy cafes of Goa. The colorful and vibrant ambiance is very craftily designed, the wall arts are just marvelous. You would actually want to stand at each nook and corner of this cafe and get yourself clicked, its actually that beautiful.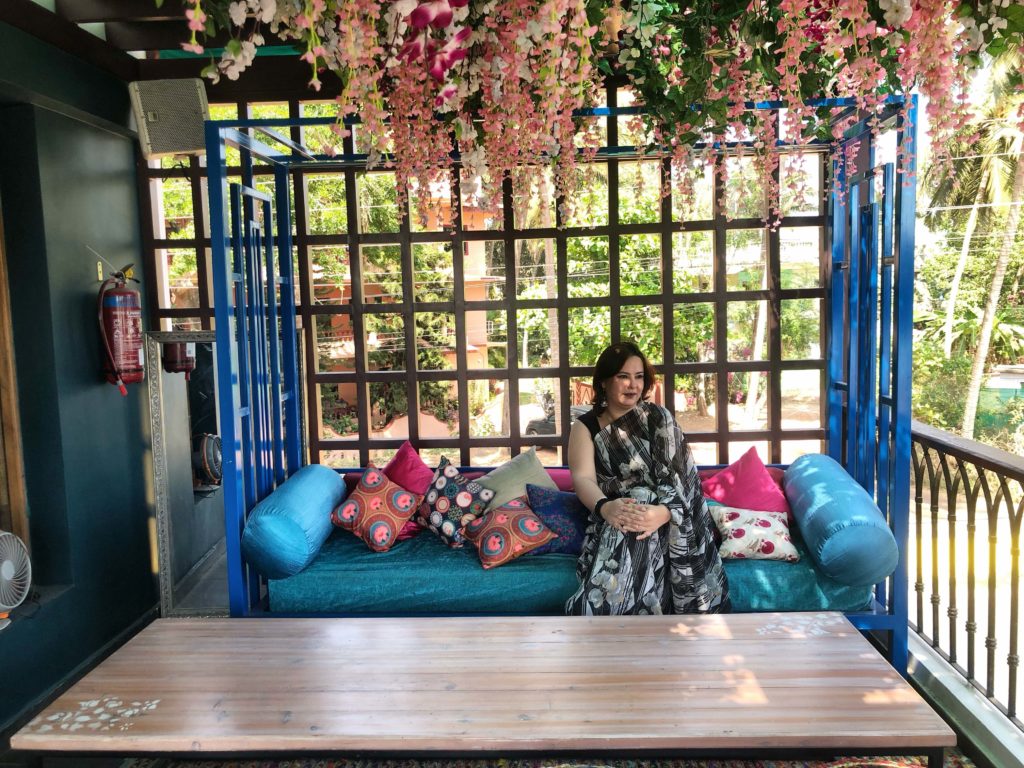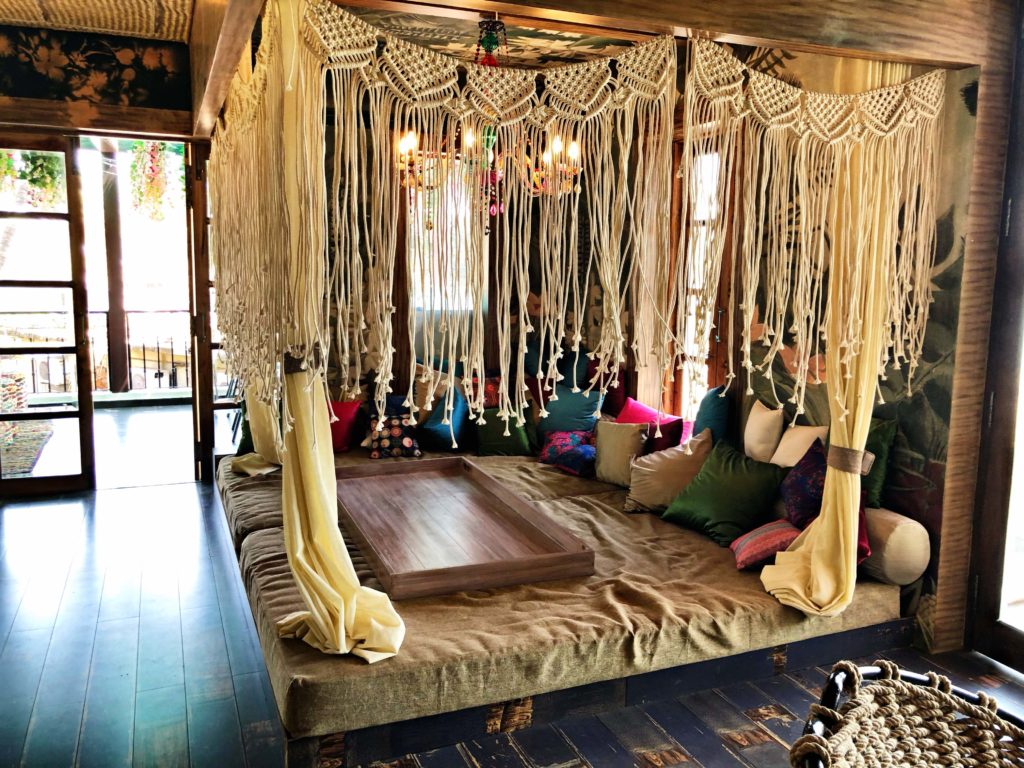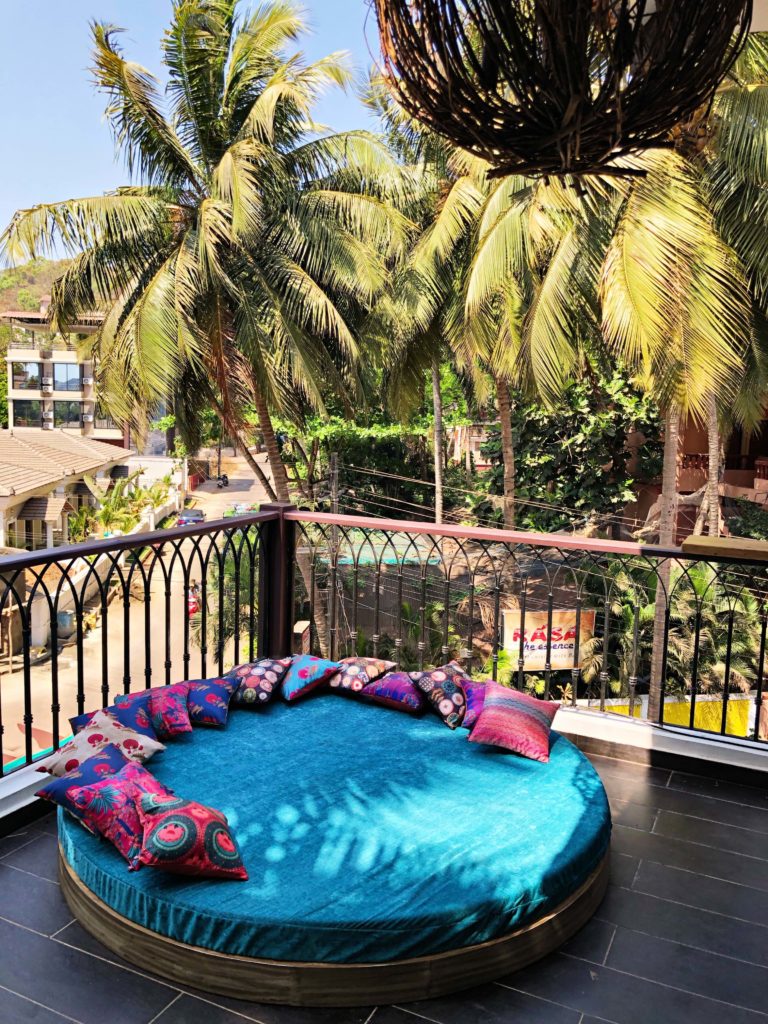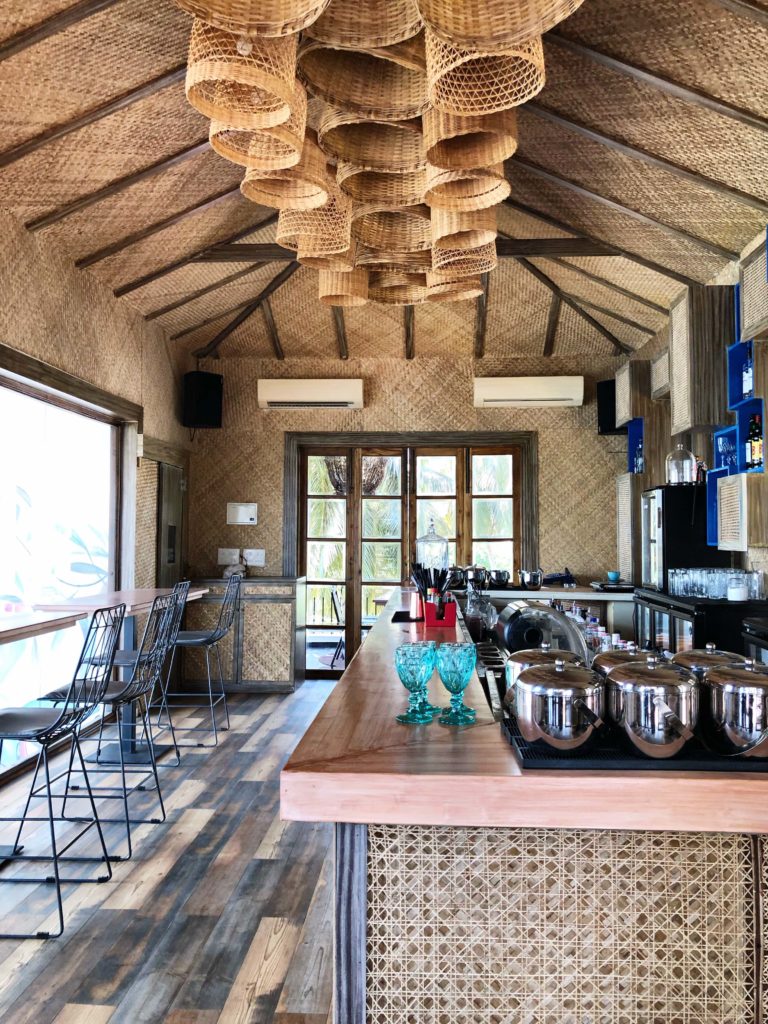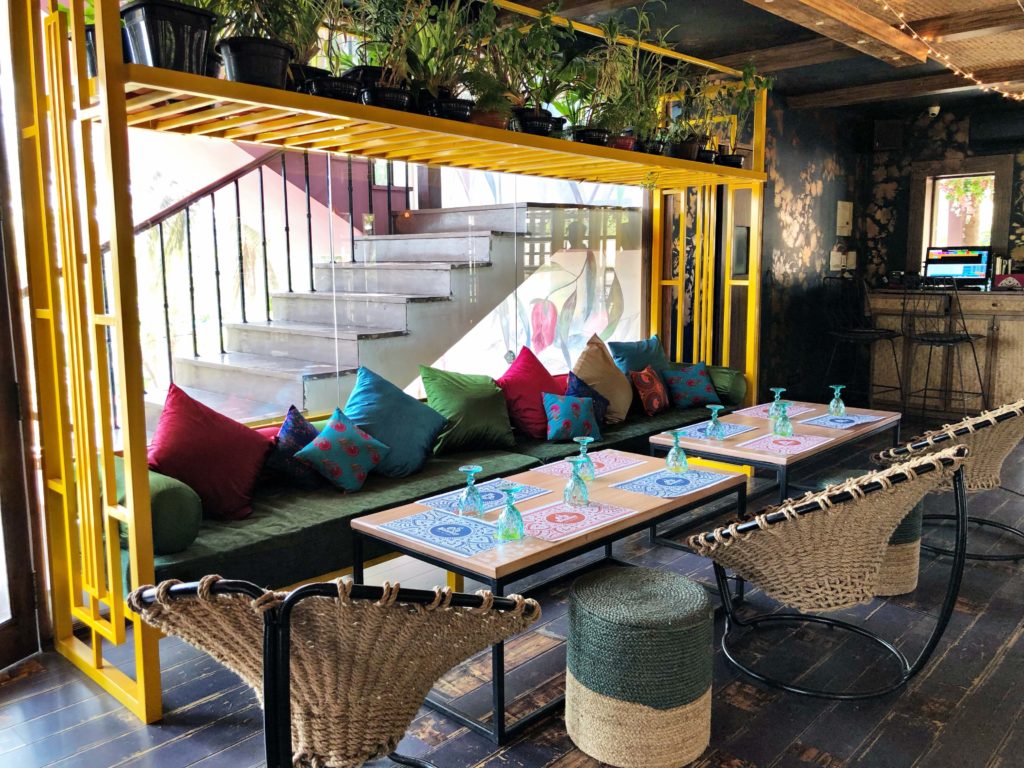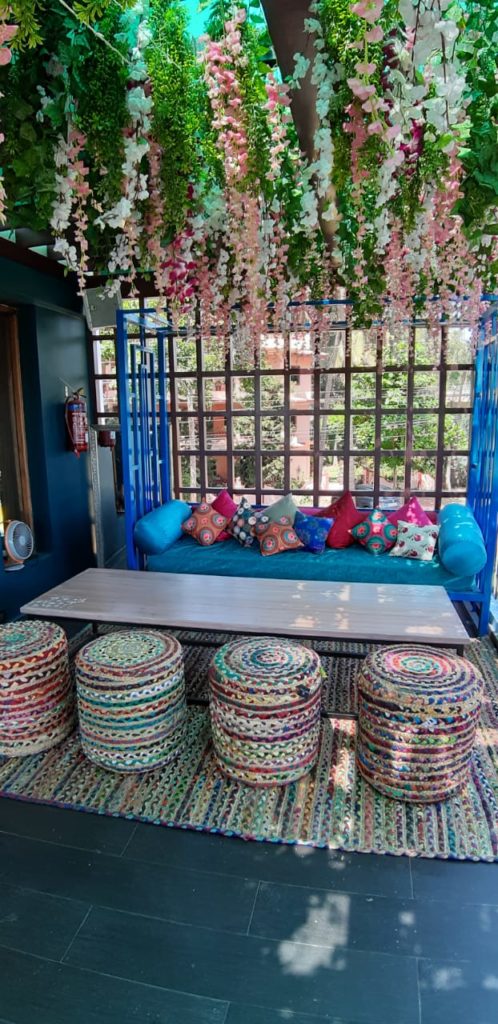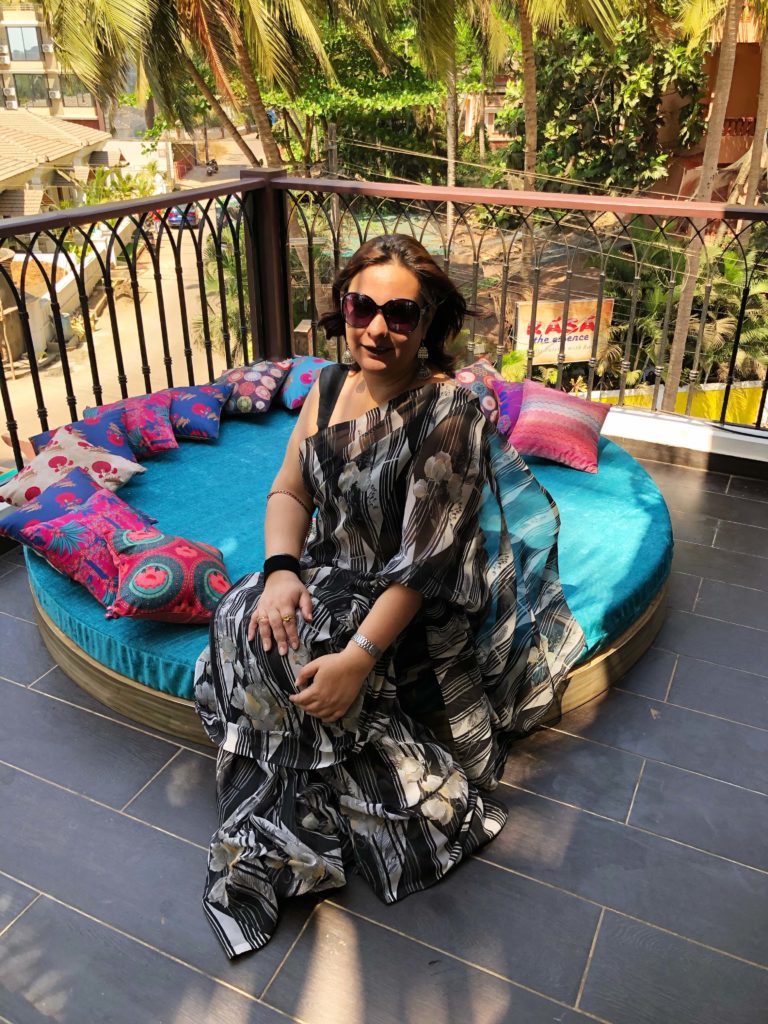 Food
I find myself struggling with the menu and deciding on what to order and what to leave when it comes to places like these. But obviously, I cannot eat it all in one day and have to leave a few things for my next visits, I tried and picked my favorites. Choosing favorites help me ensure the quality of the food because sometimes the simplest and the most popular dishes are the most difficult to get right. But, I was told by the cafe's manager Mr. Sagar Puri that I ended up selecting all the signature dishes and these popular and simple dishes is what the cafe strives to serve with the most authentic flavors and yet with some twist.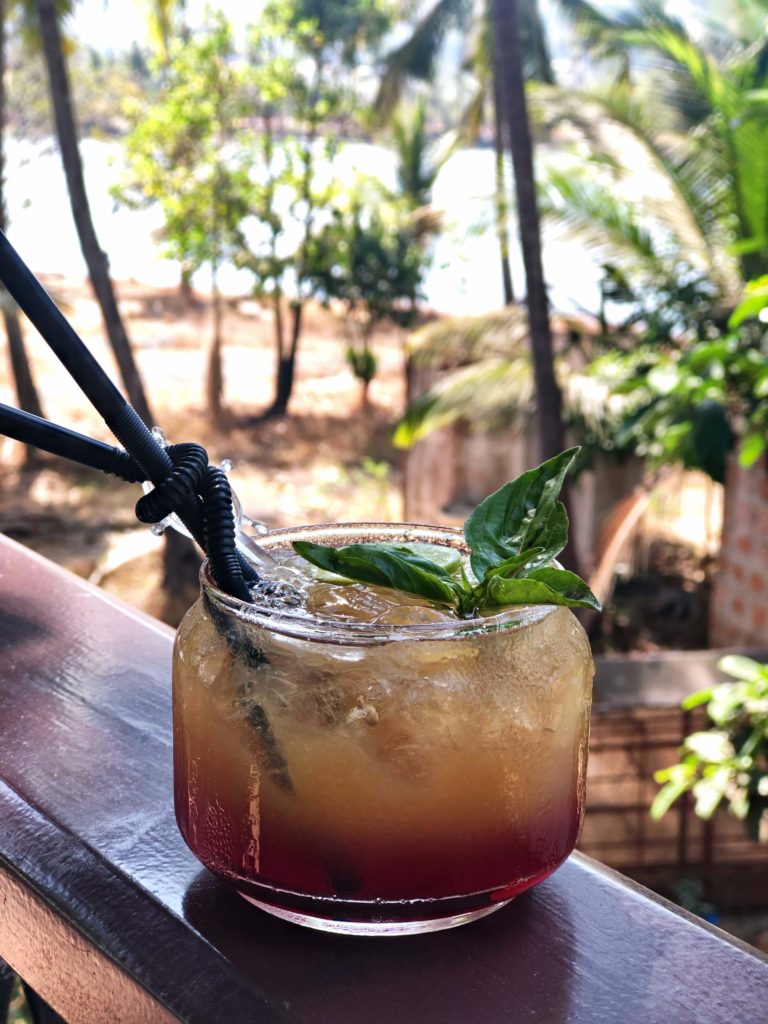 Starters
Mutton Keema Pao Puff
Contrary to the regular Keema Pao, this was different but equally flavorful. This had lamb mince stuffed in ball-shaped bread and baked, yes baking did make a lot of difference. There was no dripping oil and I quite loved that bit.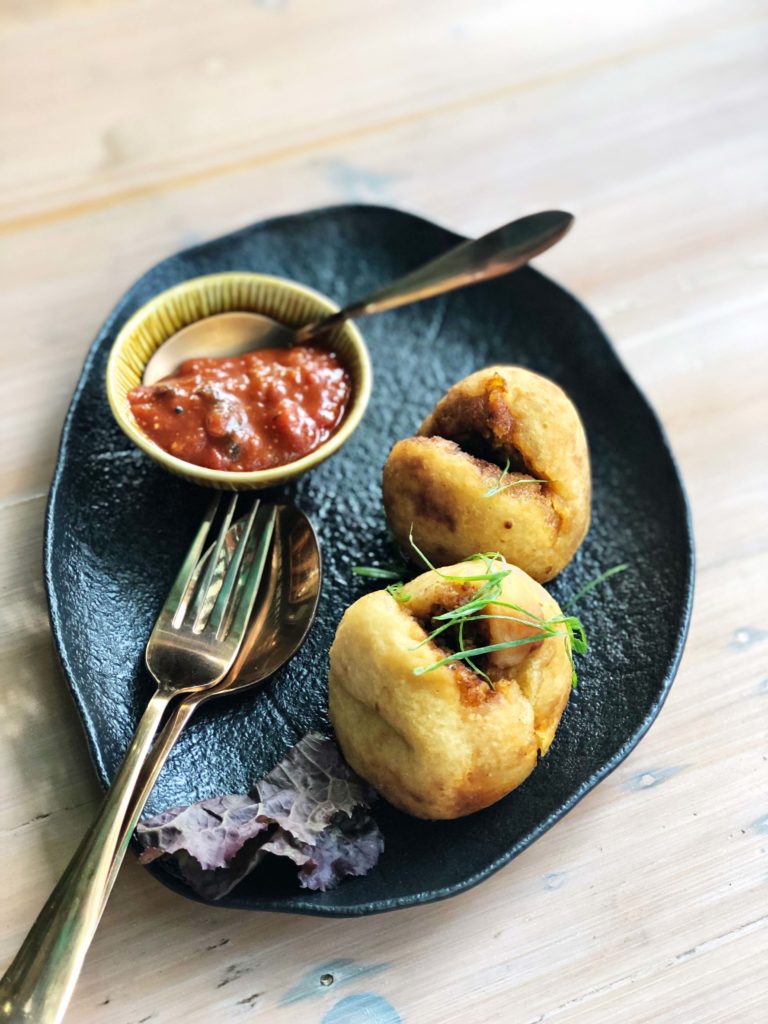 Tandoori Paneer
I always enjoy a nicely done Paneer Tikka, and this too was perfectly done. The paneer was soft, well marinated and well roasted along with roasted bell peppers and onions, served with mint chutney.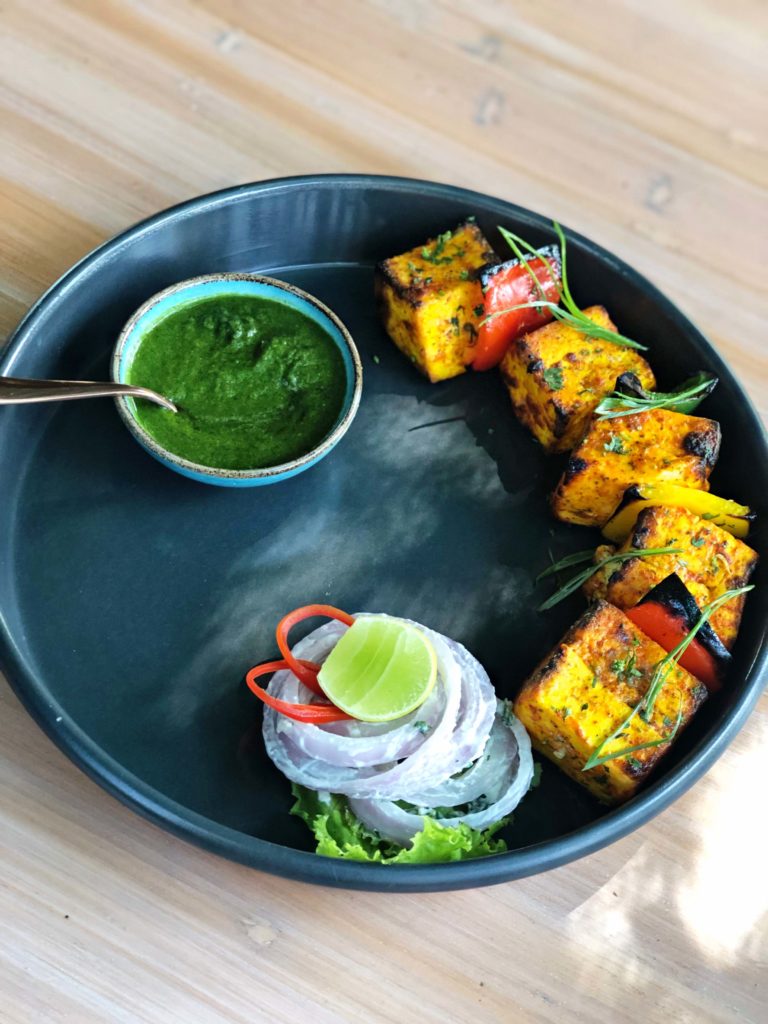 Boti Chicken
This boti chicken is one of the most popular dishes in Bombay and I remember eating it at many different restaurants. The recipe isn't very complicated, but the blend of spices and the way it is tenderly cooked, it has a punch of its own. Served on crispy roomali rotis with masala onions, this was really nice.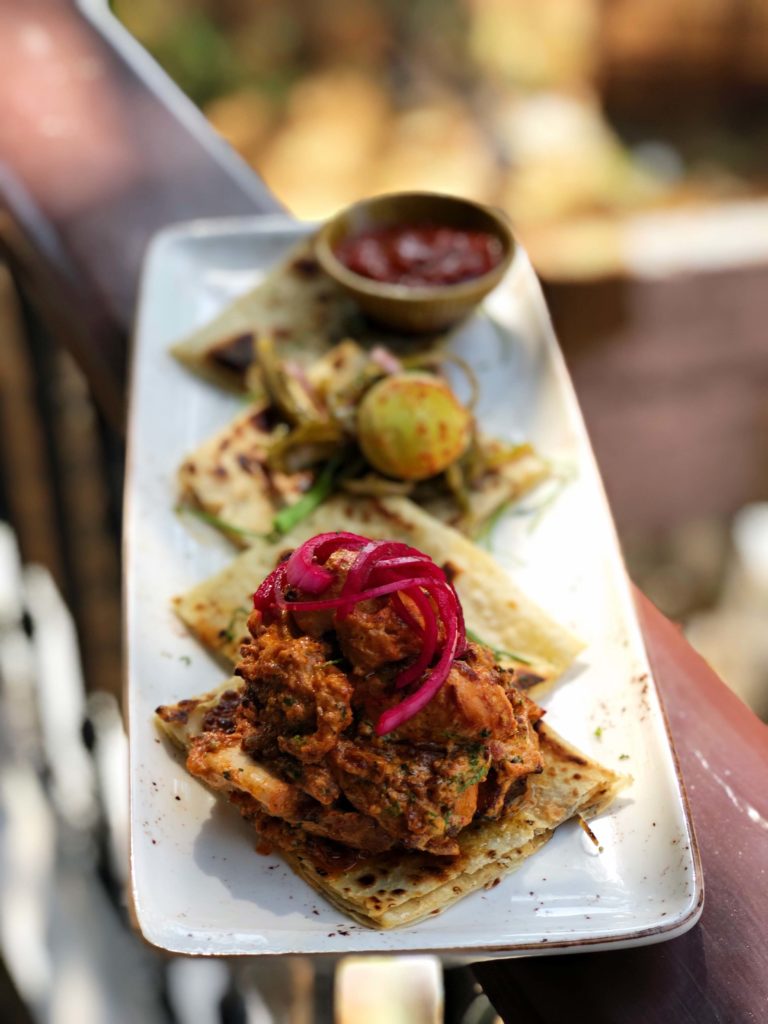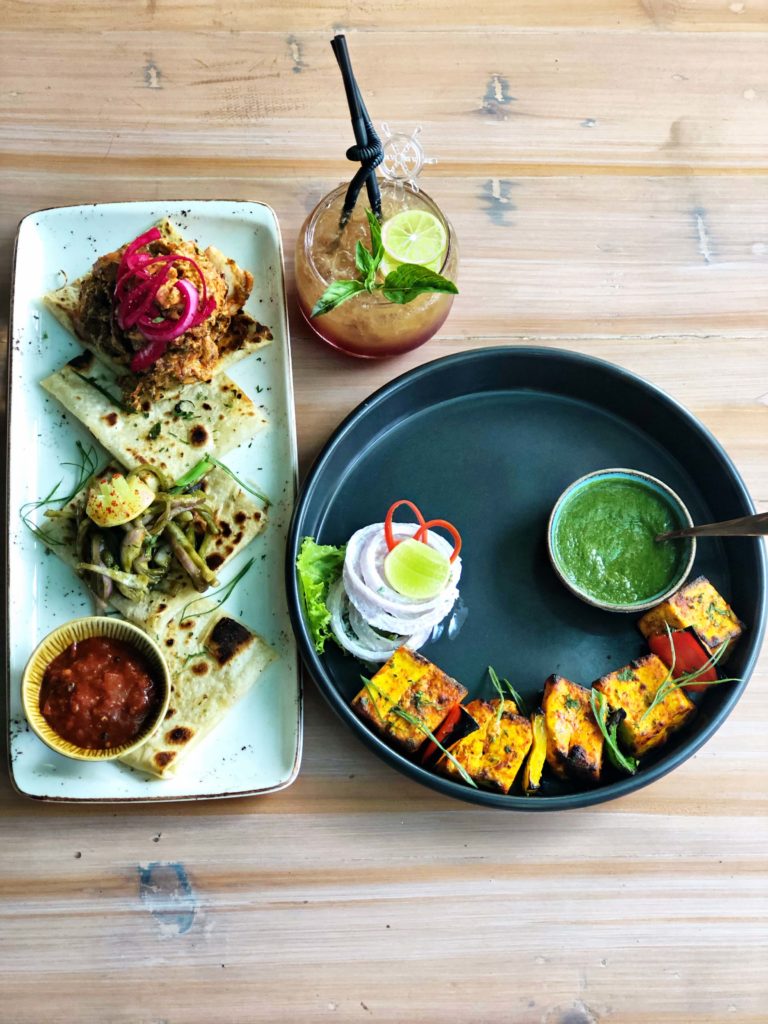 Grilled Prawns
This is one dish that I am going back to Old Bombay for, I simply loved the preparation. The prawns were delish. The spicy coating, the crunch of peanuts and the chilly chutney, ah, my mouth waters even at the mention of it and imagine my plight while writing this post just after midnight. Midnight cravings…. heard of the term?? I am experiencing it right now 🙁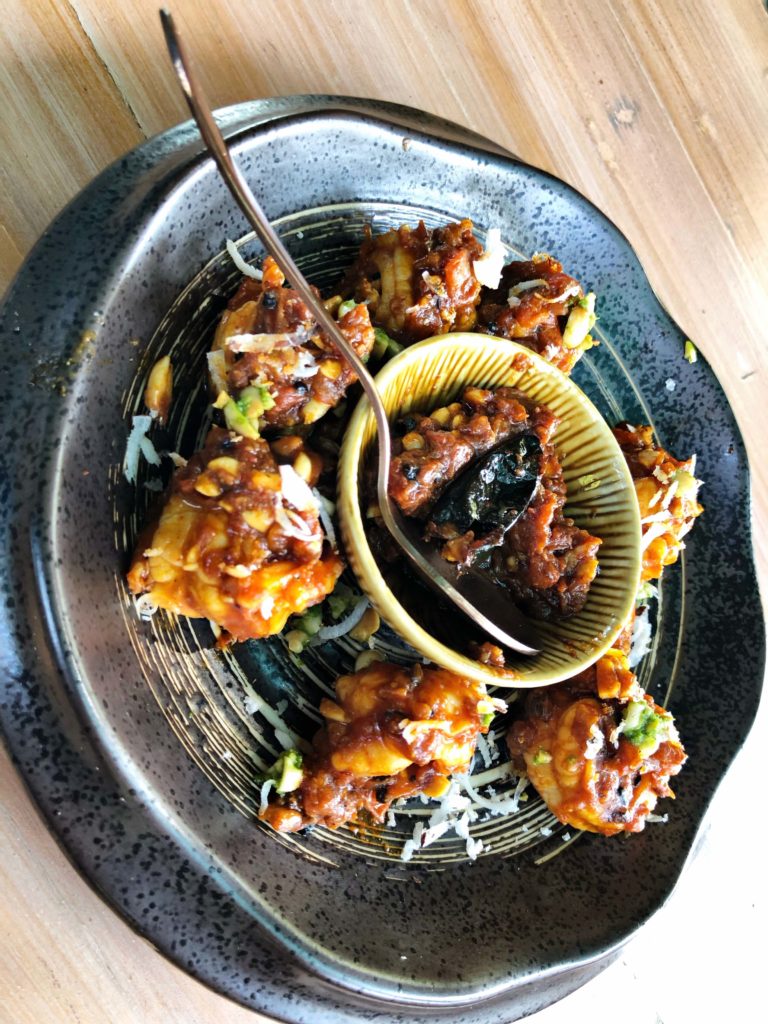 Main Course
Butter Chicken
Now finding a good butter chicken in Goa has been a task for me ever since, but finally, I can now satiate my pangs for the same at Old Bombay Cafe. For me, butter chicken has always been a dish which I found at its best in Delhi and then in Bombay, but now Goa can boast of it too.
Dal Makhani
The butter chicken theory applies to Dal Makhani as well and I am so glad that I found a place where I can gorge on it. Felt like home. Coming from Delhi, and now living in Goa for close to two years, this literally was a craving I found no solace for until today. Also during my traveling years, I remember how much we sometimes miss these basic dishes, but now I can proudly say to all my North Indian friends and readers who love traveling to Goa but miss that typical food, guys this is the place for you!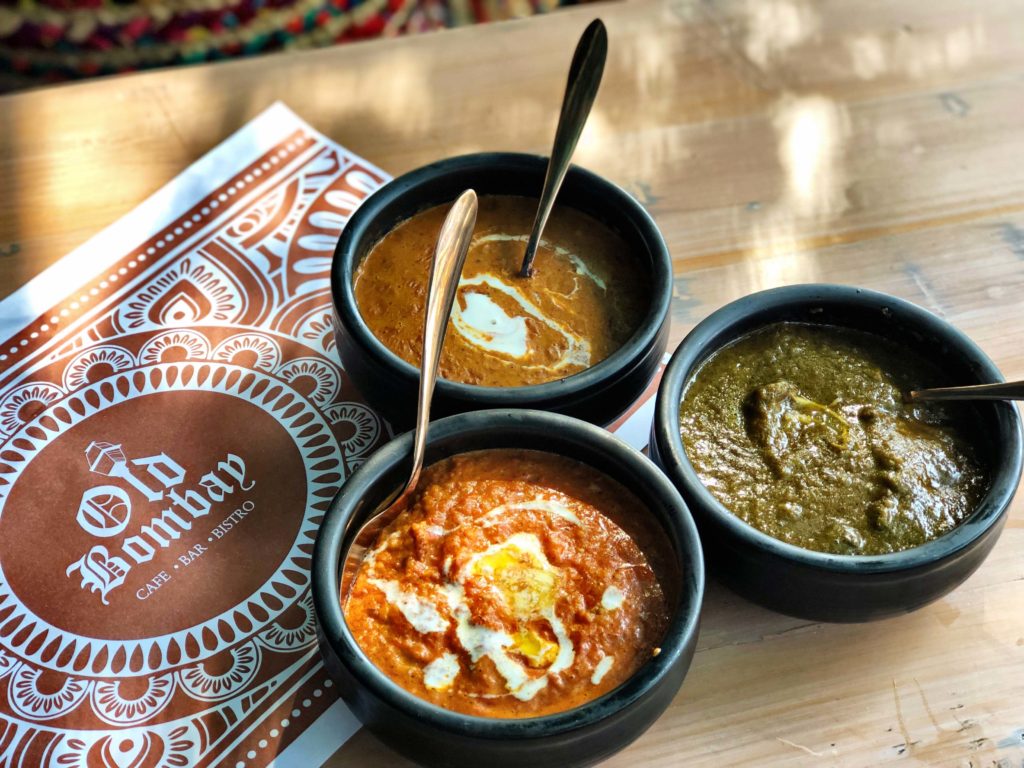 Saag Meat
Another of my favourite dishes and again a very well prepared at that. The mutton was tender and well cooked, and the gravy was just perfectly done.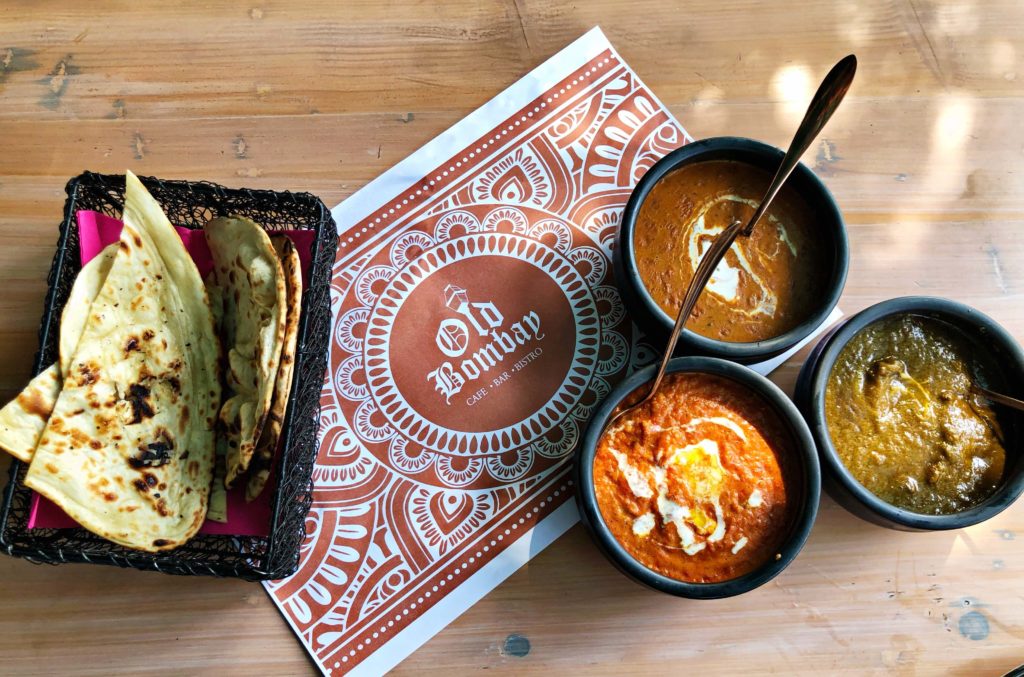 Final Word
After a long time, I found the flavors of both Delhi and Bombay at this one amazing place. For me, its gonna be my most frequented cafes in Goa, especially given the fact that now my entire family has shifted here from Delhi and Goa is home, we need to have a place which feels like home in terms of comfort food.
Please do visit this lovely cafe and let me know what dishes did you enjoy the most.
Details
Address
5162, Baga Creek Road, Near Marinha Dourada Resort, Goa
Phone number
+91 7219597414
Table booking recommended
Cuisines
North Indian, Continental, Parsi
Average Cost
₹1,600 for two people (approx.)
Opening hours
Today 12noon – 12:30AM