So, you've officially begun planning your wedding, and you couldn't be more excited to be finally viewing venues. For every couple, finding and booking the perfect venue is at the top of the to-do list, or at least, it should be. It's vital to pick your wedding venue before anything else as it's the venue that dictates the time, date, and size of your celebration, as well as the vendors that you are able to use and kinds of photos you can get. While you may have a list of venues that you are dying to see, that doesn't mean that you know what to look out for and what to ask when you are viewing them. It can be a somewhat daunting process viewing venues and making sure that everything that needs to be asked is asked.
To help make ensuring that you are selecting the perfect venue easier, below is a list of questions that you should ask. (We've skipped the basic ones, like how many guests the venue holds, and focused on the things that you are more likely to forget!)
Does the venue suit your theme?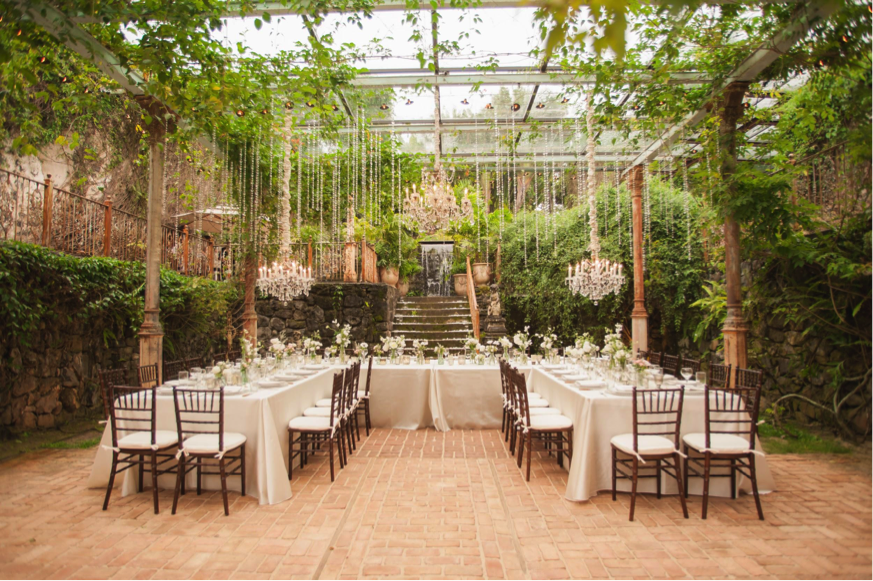 This is one to ask yourself, not the venue manager, but it's still worth taking note of. It's easy to get so caught up in how beautiful a venue is that you fail to take your theme into account. Obviously, if you are yet to select a theme then this doesn't matter, but if you have an idea of the type of theme that you would like to incorporate, it's vital to take that into account. Ask yourself whether the venue can accommodate your theme and whether it will be everything that you hoped it would be.
Are there any rules & regulations regarding the vendors that you can hire?
If the venue allows you to hire your own vendors that's great, but it's important to ensure that you have completely free reign over who you hire. Some wedding venues have a list of vendors that their guests need to use to be able to use their venue. So it's worth finding out about this before booking a venue, as the last thing you want is not to be able to use a vendor that you are keen to incorporate into your big day.
Are there any restrictions in terms of decorations and flowers?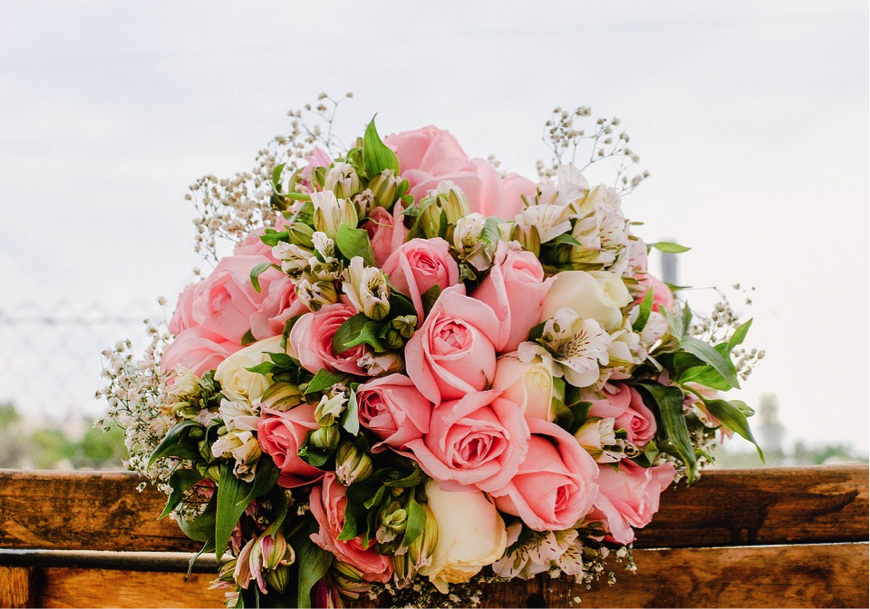 A lot of people presume that wedding venues have no restrictions in terms of decorations and flowers, but that isn't always the case. Believe it or not, some wedding venues do have restrictions in place regarding decorations and flowers – some even stipulate what confetti can be used – so it's best to ask about this beforehand. You want to be able to make your wedding venue your own, and the decorations and flowers are a big part of that.
Is there a wifi connection available?
You may not think that wifi is a deal breaker, but if you are hoping to utilise social media to share your big day, then it is. Today, more and more couples are choosing to incorporate Snapchat wedding filters, personalised Instagram hashtags, and music streaming into their big days, which is why having an internet connection is vital. So, before you book, make sure to ask whether there is free wifi available to you and your guests.
Will there be any other weddings/large parties at the venue on the same day?
Do you want to have to share your wedding venue with another large party? Do you want to have to plan your photos around them? Do you want to have to stress about not making too much noise because of the other party that's in attendance? If the answer is no to all of the above, then it's a good idea to find out if it will only be your party at the venue. This is important as you don't want to share your wedding day with strangers, do you?
There you have it, a guide to the questions that you should ask when viewing any wedding venue.