In the eyes of many dedicated fitness enthusiasts and sports figures, travelling is a challenging task, an arduous task. For them, the idea or thought of travelling itself is accompanied by a strong feeling of reluctance. This reluctance is not due to a fear or hatred for travelling. It's due to a fear of compromising their fitness regime.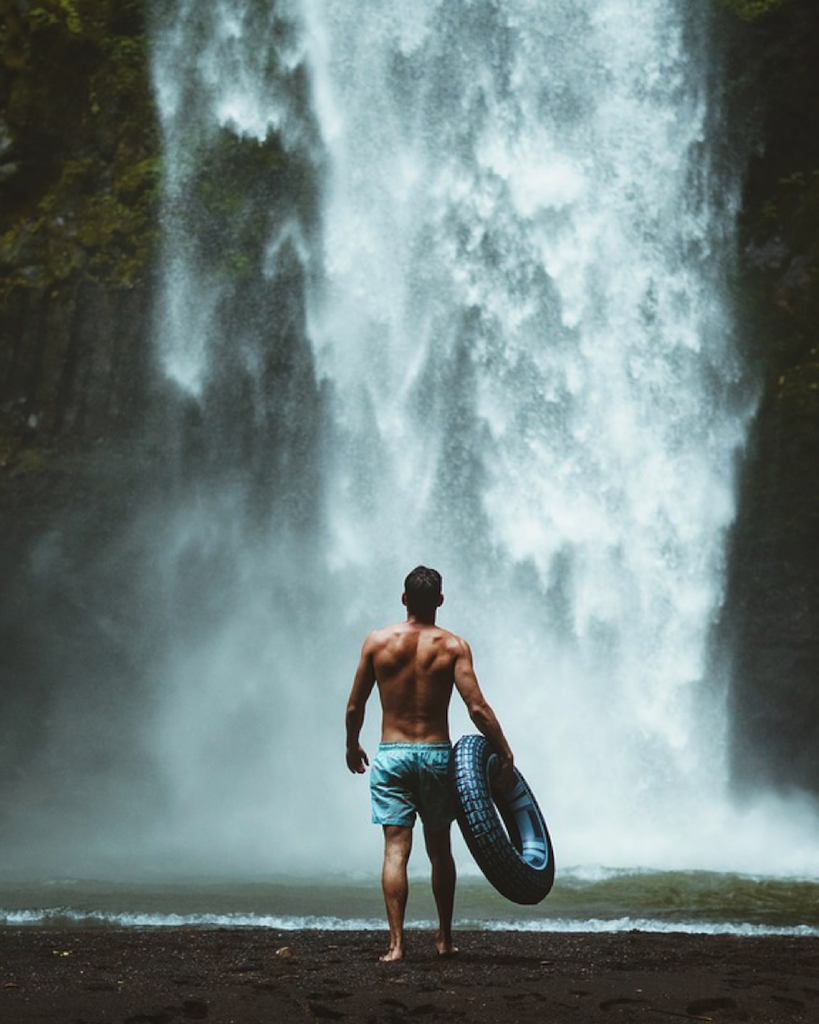 Source:https://pixabay.com/en/water-waterfall-motion-outdoors-3354062/
But yes, muscle building is a strict discipline. In order to be successful at it, your priorities have to change and you have to make certain compromises somewhere. Thankfully for you, there's no need to compromise on forgoing travel for this cause because there are many ways in which you can keep in-tune with your regime even when on the move.
A fitness regime has a lot to it. One possible objective of the regime could be to gain muscle and lose fat. So this has a lot to do with one's diet. And yes, it's hard to control one's diet while travelling because of the high calorie intake and low-exercise rate but all you need is some dedication.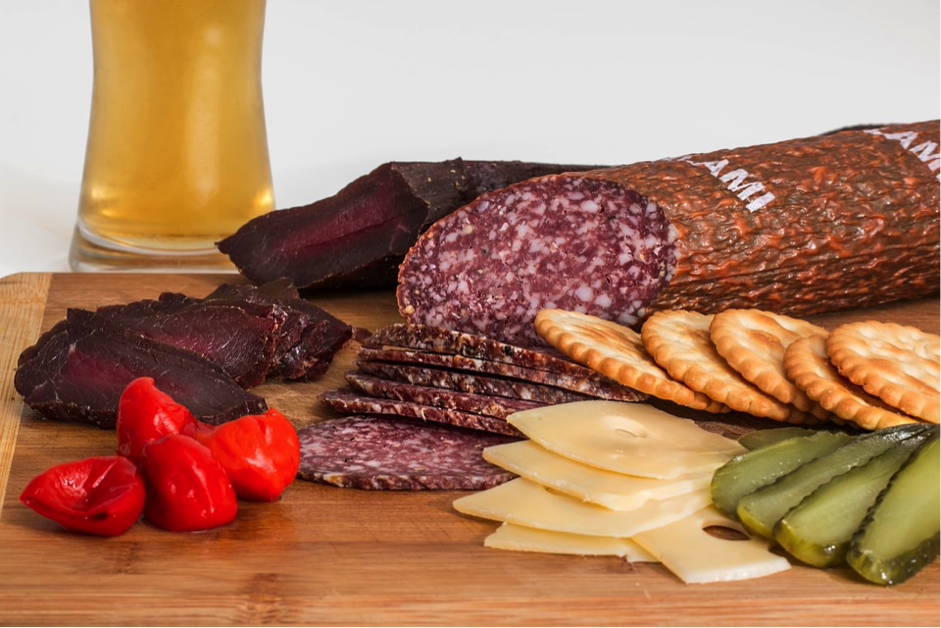 Protein-rich diet
Source:https://pixabay.com/en/smoked-beef-salami-crackers-cheese-2990990/
There are a couple of things that you can do to gain muscle and lose fat while traveling; these things are elaborated below:
Get your packing right
It all starts with the packing. You want to maintain a proper diet, pack right and according to it then. Carry all essentials like:
Cutlery
Portable grill (if possible; allows you to eat healthy-grilled food)
Canned food (to meet your nutritional needs on the go)
Dry foods (protein-rich, if possible)
Basic, portable workout equipment (dumbbell, stretch rope, skipping rope etc.)
Reduce Meal Frequency (if needed)
Generally, on a normal day if you are trying to gain muscle and lose fat, you may be eating around 6-7 meals a day. While travelling, it would be wise to reduce your meal frequency. Instead, focus on having a lesser number of meals but each meal that you take should have high-calorie content. Some people like to call this 'flexible dieting'.
Keep track of your protein intake
Here's where you cannot compromise on, especially if you are very serious about building muscle. Even while travelling, it's super important for you to keep a track of your protein intake.
Ideally, you should be ingesting 1g of protein for every pound of body weight, per day. The best way to monitor your protein intake is by using mobile applications that allow you to do so. An example of one such mobile application is, MyFitnessPal.
Change your workout regime a little
It may seem annoying but if you are dedicated to your goals, it's very important to be consistent in your efforts. Thus, even while travelling, it's important for you to continue working out. Change your regime a little; adjust it to your travel.
If there's a gym closeby to where you are staying, nothing can be better. If there's a gym in your hotel, even better! But if these facilities aren't available, just change your workout to something that you can do in any room without major equipment. Try working out before meals and try to fit in a high-intensity cardio workout into your regular workout.
If you love travelling and are a fitness freak, remember this:
"When the going gets tough, the tough get going".
Authors Bio– Mitravinda is a Nutritionist at DietChart with a doctoral degree in Food Science and Nutrition. She is a teacher, researcher and an author. Her passion for the subject prompted her to start writing blogs on various nutrition-related topics such as diet chart for weight loss, diet chart for weight loss in 7 days, how to remove dark circles in 2 daysetc. Through her blogs, she wishes to help people gain a deeper understanding about the relationship between food, nutrition, lifestyle and health.