ISSAC was established in 2010 by Dr. Geetika Mittal Gupta, in New Delhi as international Skin and Anti-Ageing Centre providing services in the field of Cosmetic Dermatology, Anti-ageing, body Shaping and Hair Transplant. Their clinics are located in
**Chattarpur, Gurgaon ( Levo Spalon)
** Vasant Kunj
** Shanti Niketan
** Friends Colony (Hotel Manor)
** Mayur Vihar (Hotel Crown Plaza)
** And DLF Emprio (Worship Salon).
ISAAC provides world class non-invasive services in revealing the beauty concealed within them through advanced aesthetic methods with no down time. They customise the treatment to meet the specific skin care demands of each client and not compromising on their safety and comfort.
I recently indulged in a laser hair removal sitting, and I have to admit that the technology that ISAAC has brought in is really commendable. This laser hair removal experience was totally painless and my skin felt so smooth just after one session only.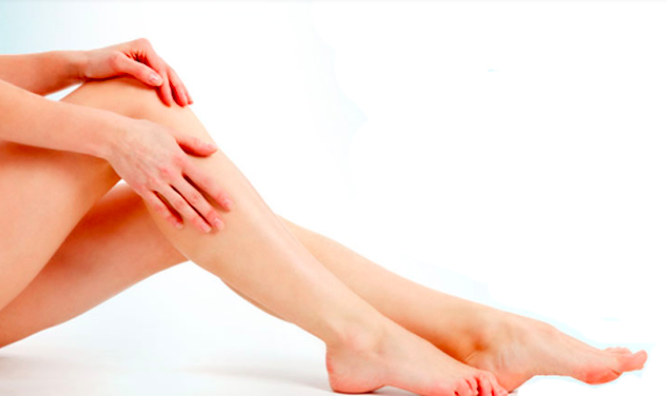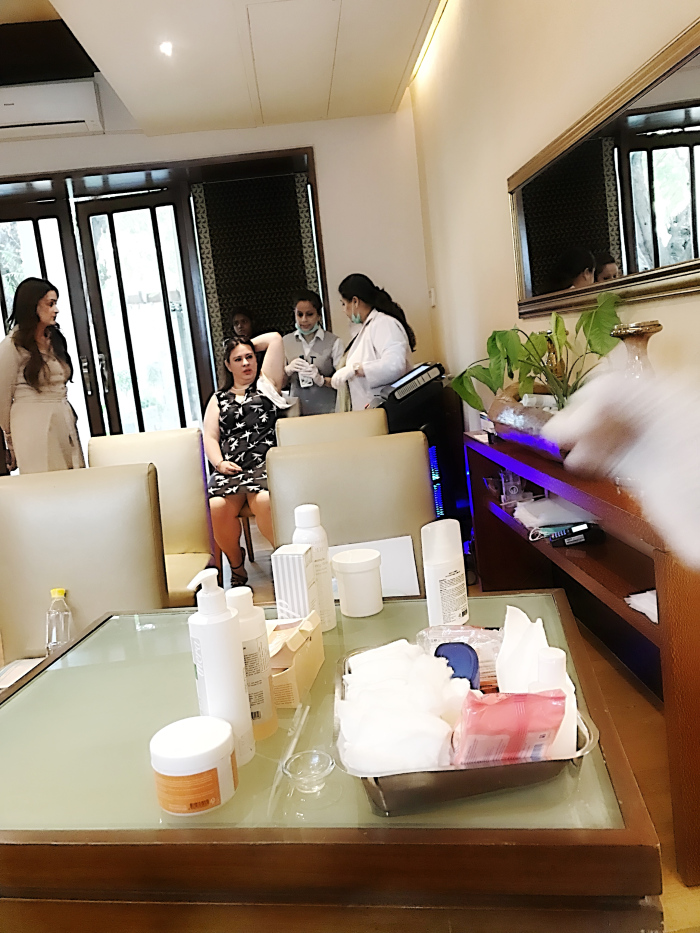 Hair Removal is often a painful, time-consuming daily routine for many people. While traditional methods such as waxing, tweezing and shaving are effective for removing the hair, they do not provide long-term solutions for hair removal – never mind all those bumps, nicks and ingrown hairs.
Laser hair removal is a quick and cost-effective solution for preventing unwanted hair growth. It can be performed virtually anywhere on the body – face, legs, arms, underarms, chest, bikini line and works just as well on any skin type, colour and thickness of hair.
Just before the procedure, your hair, undergoing treatment, will be trimmed to a few millimeters above the skin surface. A numbing gel is applied on the surface and the laser beams work on the hair follicles that are in the active growth zone. There is no pain involved in the procedure and doesn't cause any redness or irritation to the skin. Another attractive advantage to this treatment is that you don't have to wait for hair to grow, you can shave between your appointments.
At ISAAC, they first analyse your hair growth pattern and devise a plan to eliminate the hair from its root. There is absolutely no down time or side-effect for this procedure, and you can resume daily activities as soon as the treatment is over.
Dr. Geetika Mittal Gupta, DPD-Cardiff University, Board Certified by American Academy of Aesthetics, is a well experienced celebrity cosmetic dermatologist and one of the pioneers of Cosmetic Dermatology in Delhi-NCR. With over 10 years of experience in the field of Cosmetic Dermatology, she is the Medical Director of ISAAC ( International Skin and Anti-Ageing Centre), a centre which amalgamates the three tier approach to long term beauty with treatments for treatment, prevention and maintenance. The flagship centre is located at Chattarpur and other boutique centre are located in Gurgaon, Vasant Kunj, Shanti Niketan and Mayur Vihar. At ISAAC along with her team she routinely consults, counsels and performs Lasers, Botox, Fillers, Non-surgical face lift, Body Contouring and other aesthetic procedures.
Over the years she has actively promoted the specialty of Cosmetic Dermatology in the medical community. Dr. Geetika is known to be a prolific orator and has delivered many lectures and chaired numerous session at National Cosmetology and Aesthetic Dermatology Conferences and CME programs. She has been a Cosmetology Consultant to many premier events.
Dr. Geetika believes in the concept of low impact cosmetic procedures which cause minimal pain and discomfort to the person. These procedures now have globally proven efficacy in helping people to look their best and confident by non-invasive and non-surgical treatments. In the past she has been associated with Adiva and Nova hospitals as a consultant dermatologist.
ISAAC aims to deliver the best results in the most relaxed and professional environment possible, ensuring you have peace of mind every step of the way. That's what makes them the best of what they do. For them, confidentiality is key and they always provide a flexible, personal service. Most importantly, their clients know their treatments are highly effective and that they always do what is right for customers. They recognise that every individual is unique and requires a personalised treatment plan. They strive to combine the best of the art of medicine with the latest advances in research and technology in formulating individualised treatment plans to achieve an exclusive, desired and aesthetically-pleasing result.
They set the bar in exemplary client care as all of their expert doctors are qualified in a specialist field and they train their aestheticians in-house with the latest procedures and techniques. Their customer services is unrivalled, and they're proud to provide only the best in order to be the best. They are committed to ensuring that we receive the highest quality, in the most beautiful setting, at the lowest possible price.
Mission of ISAAC –
"Providing the most suitable treatments to our clients with our experienced doctors and increasing the life quality of them with professional procedures"
For me the entire session was not just interesting, but also very informative. There are a lot of treatments available with ISAAC which I would personally like to go in for.