A warm and cosy place overlooking vast green patches, a lady who cooks with lots of love and passion and the food that is simple yet amazing is what Laila's Cafe all about.
Located at the Anjuna-Vagator road, Laila's Cafe has been around since a few months now. Laila, who belongs to Hyderabad originally, had a dream to take its cuisine to different places and Goa became her new home. She wanted to introduce people to the authentic Hyderabadi cuisine and started curating special menus for home deliveries. Her home deliveries met with a great success and further encouraged her to open up a cafe. Her cafe serves Hyderabadi cuisine primarily and has a daily changing menu. She makes the weekends even more special by preparing some typical Hyderabadi delicacies. She balances a couple of Hyderabadi dishes with 2-3 North Indian dishes as well, in order to give variety and choices to the customer.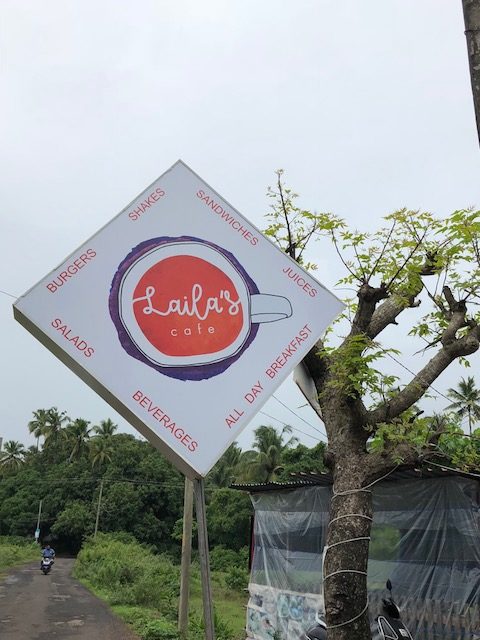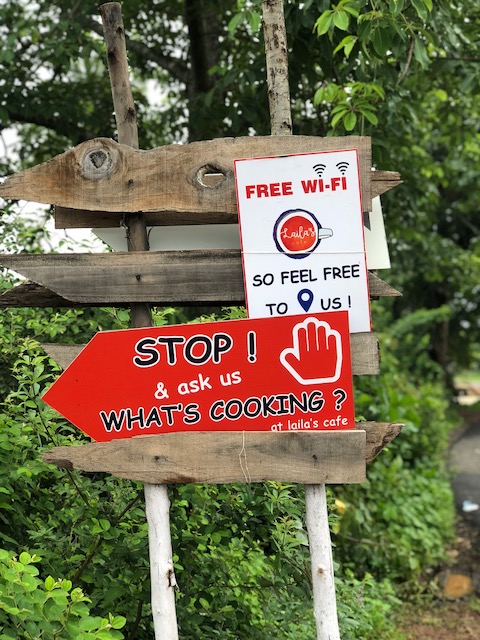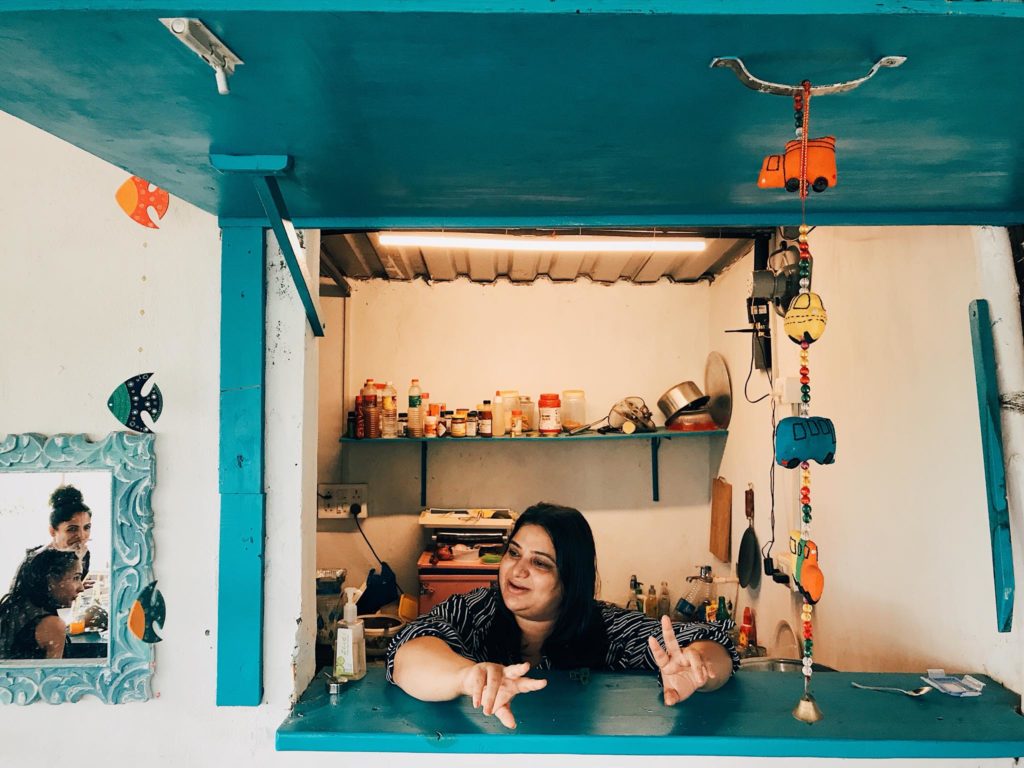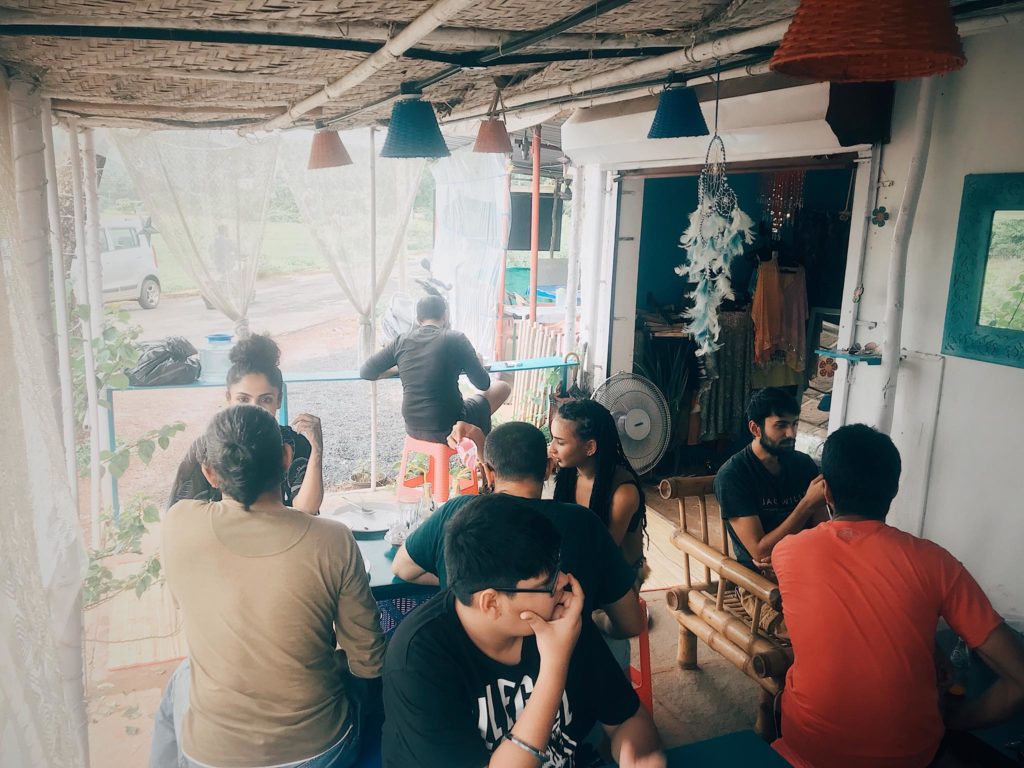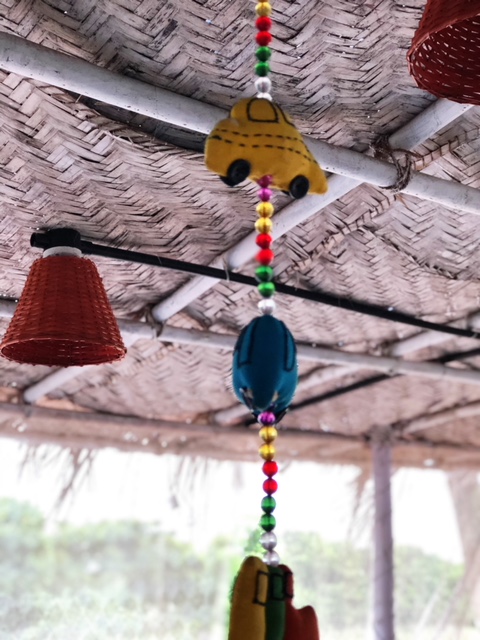 This weekend, we dropped by at her cafe as she hosted an EID special lunch. The menu comprised of: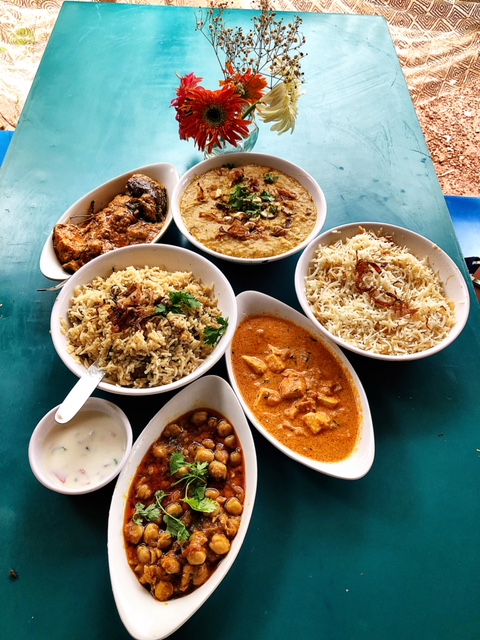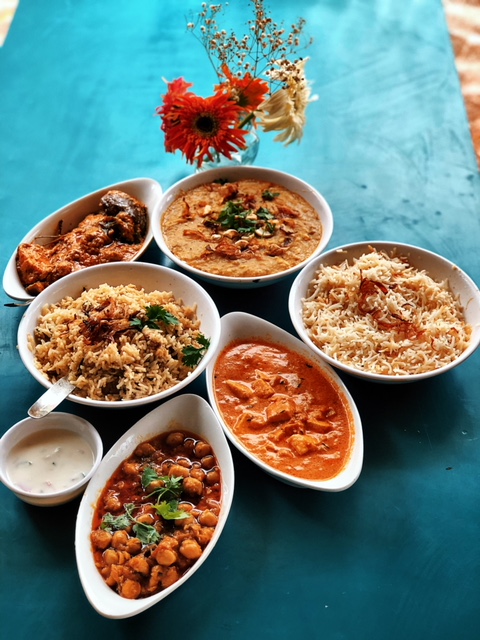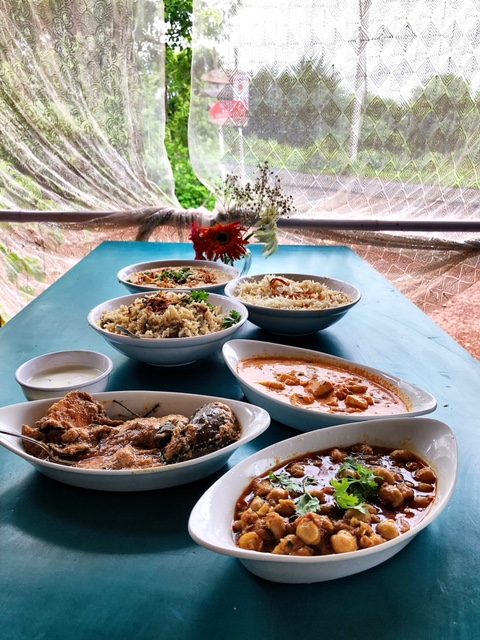 Mutton Haleem- Haleem originated as an Arabic dish with meat and pounded wheat as the chief ingredients. It was introduced to Hyderabad by the Arab diaspora during the rule of the sixth Nizam and later became an integral part of Hyderabadi cuisine. Haleem is a stew composed of meat, lentils and pounded wheat made into a thick paste. It was served with fried onions and lemon to add that zingy flavour. I relished the same with a hot parantha.
Biryani- Biryani is popular across the country and every region has its own way of preparing it. That day we tried biryani which was primarily with Bangalorean flavours. Tasted very well.
Chole- A typical punjabi style of chole, which were savoured with paranthas.
Shahi Paneer- Another North Indian delicacy prepared to perfection.
Pulao- A simple pulao to go along with chole or shahi paneer.
Sheer Khurma- A traditional sweet prepared with vermicelli and milk, it was heavenly. I could have polished off 2 bowls of the same easily, but refrained myself from doing so. Its one indulgence, you will love.
Overall, I had a lot of fun and enjoyed my feast at Laila's Cafe. Laila is also passionate about fashion collectibles and hence she showcases her collection along side at the cafe. So not only you can indulge in eating good food, but also indulge in some quick shopping. Do drop by and let me know how was your experience.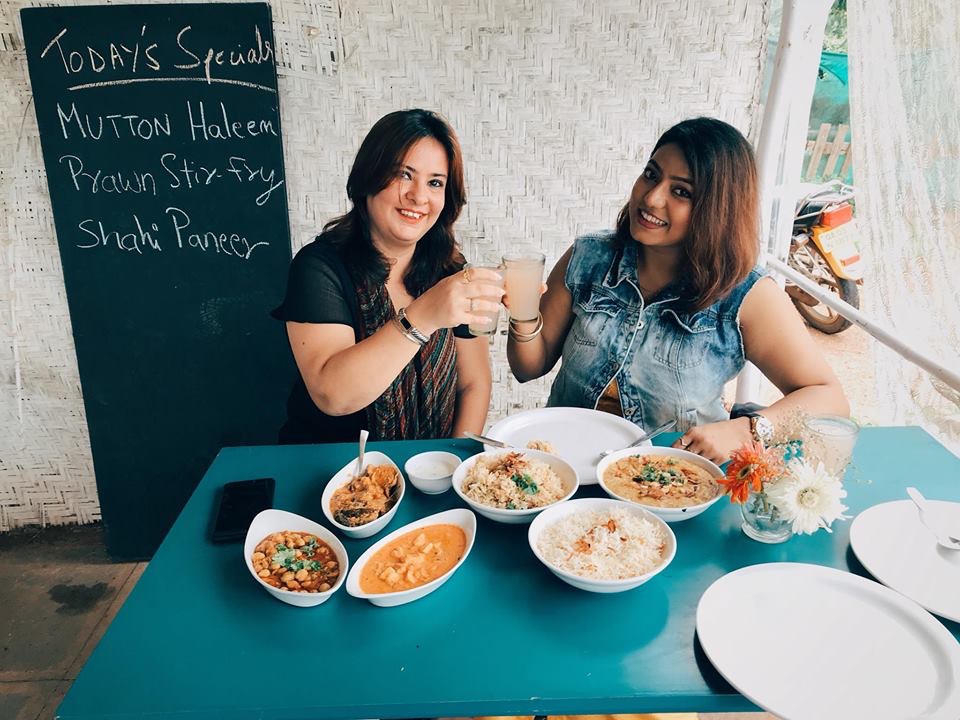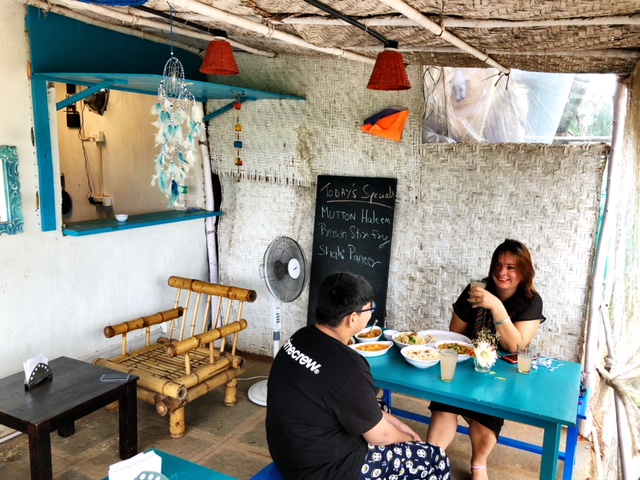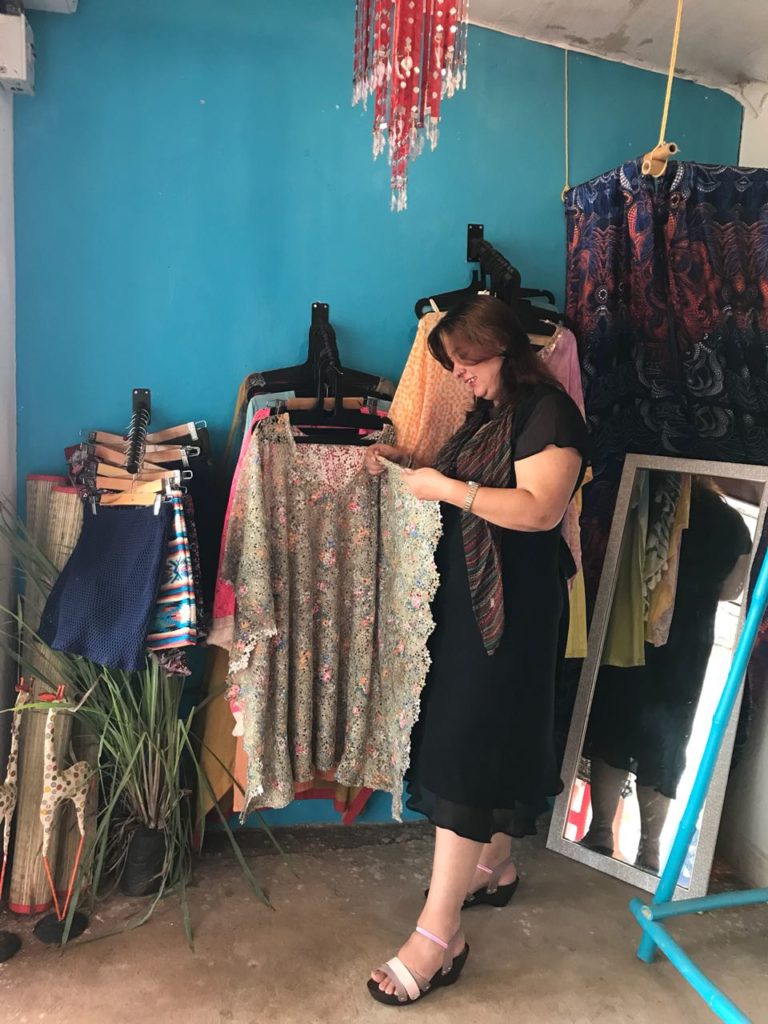 Here are my ratings:
Ambience 3.5/5
Food- 4/5
Service- 3.5/5
Value for Money- 4/5