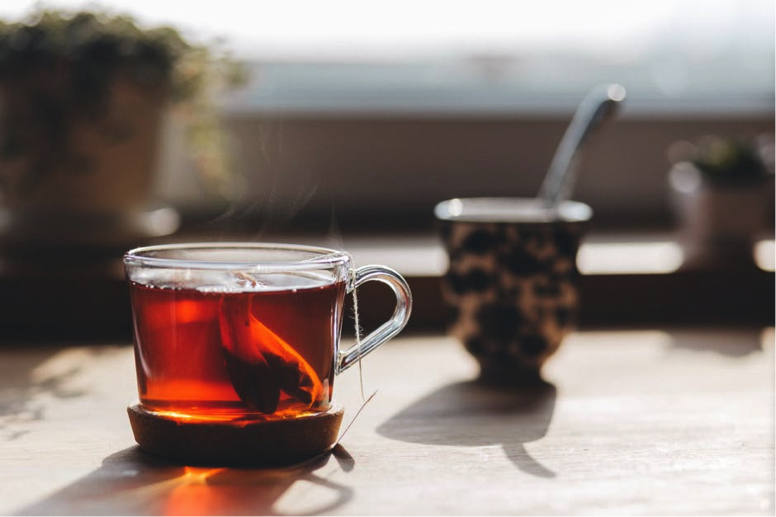 Although water is the most widely-consumed drink in the world, tea follows at a close second. It is a beverage that has been drank for thousands of years, with at least 158 million Americans getting a taste of it every single day – and in a number of forms. There are fruit teas, green teas, breakfast teas, sleeping teas; if you can think of a type that should be up there, it's probably already been covered. But what's all the fuss about? Why should we be incorporating it into our diet, and what can it do for us?
It's Good For Your Heart
Not only is it delicious in your favourite form, but a good cup of tea can also be brilliant at preventing buildup of cholesterol in the arteries. There will need to be diet changes made if you want to fully lower your cholesterol levels; you can't just rely on one cup of tea to completely sort you out. Not only this, but introducing a good amount of tea into your diet can help reduce the chance of a heart attack quite dramatically. The temperature that you drink your tea can also help get your heart beating at a sound pace in the morning; a hot cup of the good stuff out of the best teapot available to you will get you set on the right track. Don't worry if you're not into warm drinks; this is a beverage that can be consumed cold as well.
It Helps Your With Exercise
This is more green tea than anything else. Your muscle endurance heightens once you have consumed this antioxidant. It helps your body to burn the fat that you already have, using it as fuel for your workout. While your body already does this, the boost that it gets from green tea – as well as the increase of the workload and what is happening – quickens the process and may help you to lose weight in the long run. There are many different types of tea which will help you to reach your target weight, so don't worry if you don't like the current one that you're trying – there are thousands more for you to take your pick from.
It's Great For The Brain
Despite the caffeine that lurks within, tea is actually one of the most hydrating drinks that you can have. It's not a diuretic, as many would lead you to believe, and helps you to retain water within the body. This is great news for your brain. Your brain needs fluids in order to help you focus and concentrate on the tasks at hand, and so tea is a brilliant remedy for this. Not only that, but there are degenerative conditions to do with the function of your brain such as Dementia and Alzheimer's Disease which a cup of tea a day is cited to be able to help prevent. Start introducing it into your diet and see if you can feel any benefits to it all.