Food is a huge part of life; not only does it provide us with sustenance to live but for most people, it can be a very social thing too. We all know the importance of teaching our children to make healthy decisions, but did you know that it's not just what's on their plate that matters? Experts suggest that eating dinner as a family is highly beneficial too. Not only does this help us to teach our children good habits with food but it keeps families close and bonded as well. Plus children who eat with the family tend to consume healthier foods with more vegetables and less salt, sugar and saturated fat. If family meals have fallen by the wayside, here are a few tips for getting back on track.
Keep The Atmosphere Light and Friendly
Try to keep heated debates and discussions away from the dinner table. Keeping the vibe light and friendly will make family dinner times much more enjoyable, rather than something the family shies away from. If you have any serious topics to discuss with your kids or partner, call a family meeting rather than doing it over dinner. Switch off the tv, and instead put some music on low if you want a bit of background noise. Make a rule that there are no phones or tablets at the dinner table, it should be a place without distractions where you can chat and enjoy your food.
Aim To Eat At Least One Meal Together on Most Days
When everyone is busy and has different schedules, eating together every day probably isn't going to be practical. But you should aim to eat together most days, whether that's in the morning or the evening. It doesn't have to be anything too fancy, for a weekday breakfast a couple of cereal options and a bowl of fresh chopped fruit everyone can spoon on top should do the trick. Or a few slices of toast with some tea and juice. The act of getting everyone together to enjoy this time is beneficial, it doesn't have to be over a feast each day.
Dine Out Together
Dining out as a family is a wonderful treat. Tasty food served with no dishes to tackle afterward- bliss! While it can be expensive, it's so nice to do every once in a while. If you look at online menu prices before deciding on a venue, you can work out roughly how much it's going to cost. As you can see from Dave and Busters menu, there are some lower cost dishes as well as more expensive options, so it all depends on what you're looking to spend. Just about everyone enjoys a meal out, so the perfect way to treat the family and get some all-important bonding time in.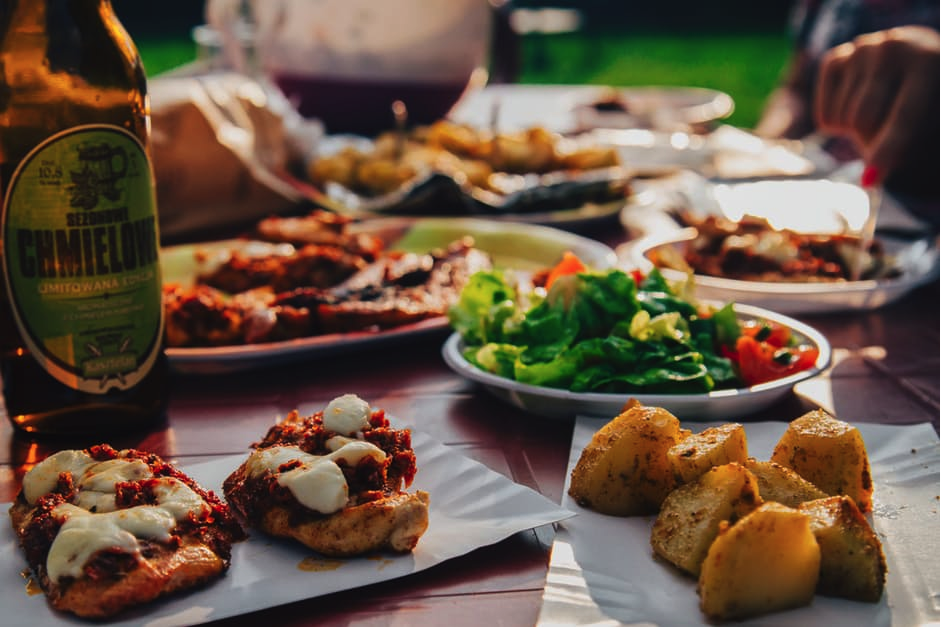 Get Everyone Involved
Younger children will usually be more open to foods they have helped to prepare. When time allows it, you could have them help you wash vegetables or do a couple of simple tasks in the kitchen. Different family members could take it in turns to set the table or pour drinks. It helps to teach responsibility and helps you to all get into a routine when it comes to mealtimes.