There's no denying that a vacation is one of the best ways to blow off steam, relax, and enjoy some time at a destination away from your everyday life. Once you've made the decision to go on a vacation, it's easy to get caught up in the excitement of planning and forget to consider safety. Undoubtedly, safety is one of the most important considerations for your trip. Below are the most effective travel tips to help you have a safe and successful vacation!
Plan Your Trip With a Travel Agency
A good travel agent can help you plan the best destination, give you a breakdown of the places to see and things to do, and make your trip seamless. They can give you tips for maximum safety on your trip, considering they often know the destination personally. Connect with a travel agency that's knowledgeable about your destination and avoid any potential pitfalls.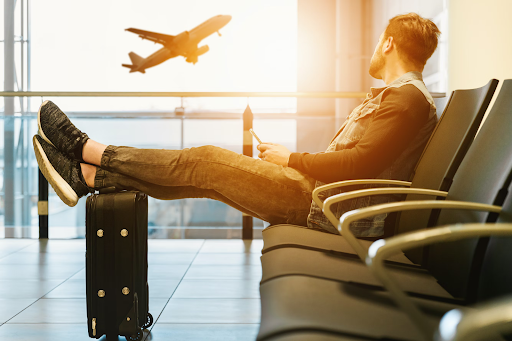 Pack Smart
Once you have picked the best location to travel to, you'll want to pack clothing that is appropriate. Check the weather for your destination over the days you'll be visiting and pack accordingly. Bring extra clothing just in case! Don't forget medications, personal identification documents, and comfort items. Before you start packing, sit down and make a checklist so that you can be sure you don't forget anything in the chaos of packing.
Know the Destination's Culture
Before you even start packing, it's important to know what to expect when you arrive at your destination. This means doing some research about the destination's culture so that you can prepare. This can help you avoid dangerous situations. Talk to friends that have been to the destination, your travel agency, or consult the Internet. Something as simple as eye contact can mean something different! Also, don't forget to make sure you understand enough of the language to get around.
Get Vaccinated
There are a lot of things you need to prepare for before your big trip, but it's important not to overlook the health risks of some areas. Make sure you're fully vaccinated for any viruses that are prevalent where you're headed.
Consider Safety and Security
The most important rule of thumb for a successful vacation is safety, and the best way to keep your vacation safe is by planning ahead. Plan safe routes back and forth from attractions, research destinations in advance, and keep an emergency kit in your bag. Keep a checklist of things that you need every time you step out the door: medications, food, drink, and first aid supplies. Also, consider what to do if anything serious does happen. Have a way to contact each other if need be, a plan to leave and go home if necessary, and a contact for a wrongful death law firm.
Once you have everything planned, don't forget to enjoy the trip! You've crafted a safe and fun vacation for you and everyone else involved with the perfect plans in case anything does go wrong. Stay positive, do things that make you happy, and have a safe and successful vacation!