People often find themselves searching Google for symptoms when they're ill. For example, if they notice a weird patch of skin or have been experiencing a cough for a long time, then there's a good chance they'll type it into Google to see if they've got some kind of illness. While this can be a good way to learn about certain types of illnesses and conditions, it can quickly spiral out of control and become extremely dangerous.
While understanding more about your illness and symptoms is important for taking care of yourself, you have to realize it's easy for it to spiral out of control and eventually lead to increased anxiety. For example, something as common as knee pain could be a temporary sports-related injury, but it can also be the symptom of something a lot more dangerous and worrying. It's common for people to expect the worst in these kinds of situations.
Despite the increased worry, searching your symptoms online can actually be useful if you approach them in the correct way.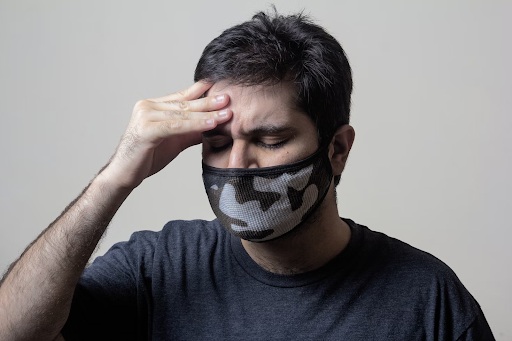 Search for symptoms on reputable websites
There are many reputable websites such as WedMD that offer great advice because of the contributors that write the content. Much of the content on these websites is accurate and is often backed up by sources and research because of the nature of medical claims. So if you're going to look for your symptoms or advice, make sure it's from websites like this that are backed by legitimate sources of information and not random blogs or articles written by influencers.
The more you look into where the information is coming from, the more peace of mind you'll have when you do end up searching for your symptoms. Many websites will spread fear and panic about illnesses, so it's best to avoid these and search for legitimate information that can help you.
Searching for treatments can give you some relief
In addition to just searching for symptoms and how they can get even worse over time, you should also look at treatments as well. You can research everything from chronic uveitis treatments to alternative medicine for an injury or condition. By searching for these treatments, you'll have a better understanding of the ways that you can improve your situation.
However, it's worth remembering that you shouldn't just buy these products from the internet and use them immediately. You should actually speak to your doctor about these products and seek a recommendation. Not only will this give you more peace of mind, but you'll learn a bit more about those treatments and how they can help you in the long run. You could also receive a discount or even learn about alternatives to those products that are cheaper and more effective.
Whatever you do, take everyone's advice with a grain of salt
Unless it's a reputable source of information, always take what people say with a grain of salt especially if you're looking at social media or communities like Reddit. While they may be giving advice out of concern for you, they're not doctors and shouldn't be trusted like one.