Visiting Majestic Pride Casino was long standing on my list. I have been on board almost all the other casinos and this one was on my wish list. Every time I passed Panjim, Majestic Pride stood in all its glory shining the most amongst all casinos and this always attracted me even more.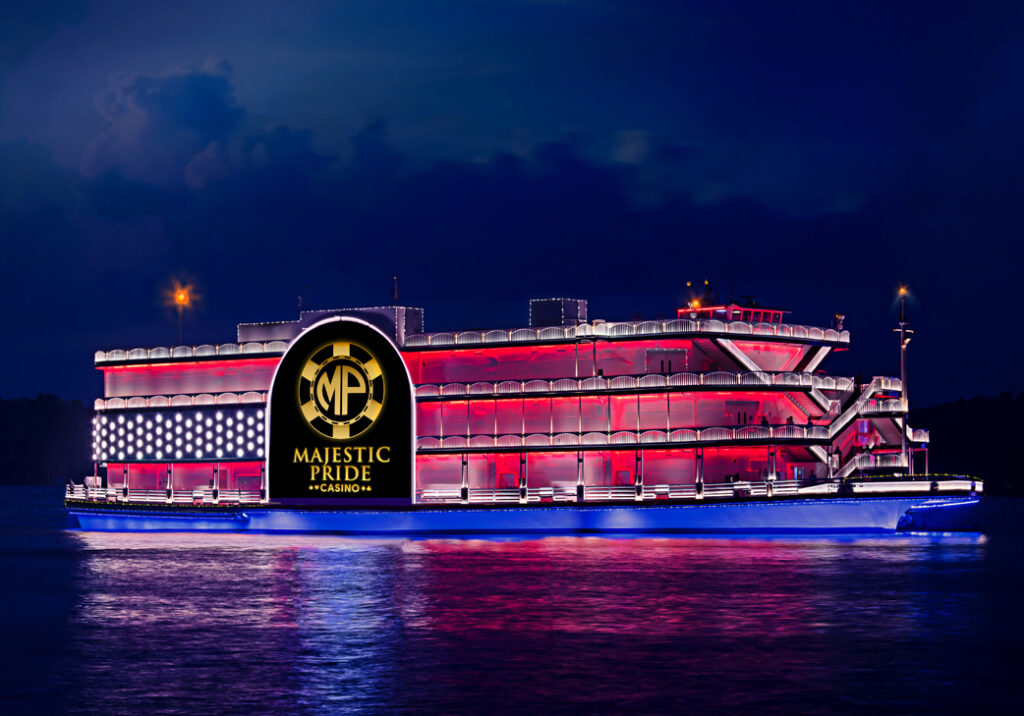 Last year March 2020, we saw the first wave of Corona hitting our shores and since then life hasn't been same. We took all precautions and fought the first wave amidst shutting down of many businesses, some permanent and some temporarily. There were no outings, no movies, no visiting our favourite restaurants for food and even the casinos were shut.
Things started getting better, places started to open, masks became part of our daily lives, sanitized tables, social distancing, temperature checks and all safety protocols became the new normal when heading out of the comfort of our homes.
And now just as we were starting to settle down again, we found ourselves in the middle of corona's second wave and fighting every day to make things better and to save lives.
But as we say show must go on and for us bloggers also, we may not be able to enjoy new restaurants or events for some time, but then there are always some pleasant memories to look back.
Just when things had got better, and casinos had reopened, I was curious to see and know that how the casino stakeholders were managing through these difficult times. Was it really possible for them to follow safety protocols once people were onboard? Casinos which are deemed as one of the social hubs for tourists and supposedly a high contraction point, were they really able to contain the spread of the virus within their premises? I had many questions flooding my mind and I took visiting casino Majestic Pride as an opportunity to get answer to my queries and also because this is one casino that I had heard rave reviews about but never got a chance to be on board.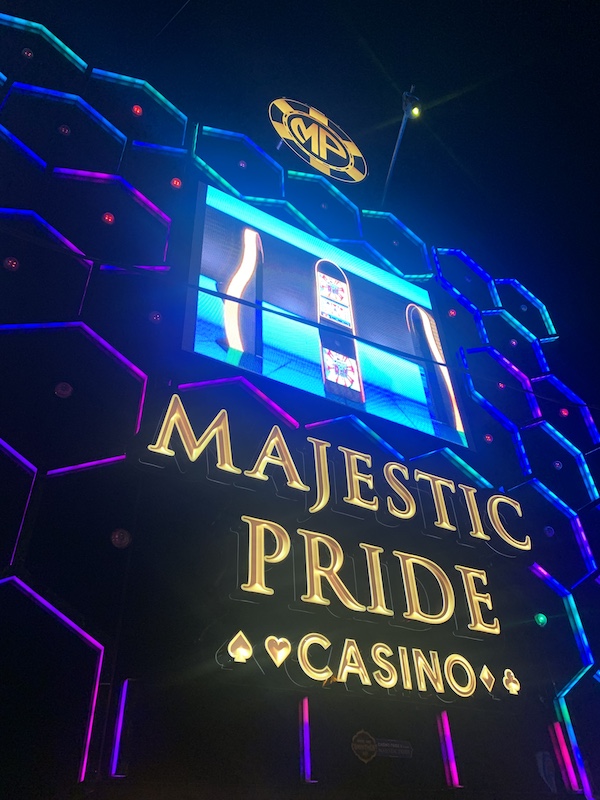 So here is a visit down the memory lane of my experience onboard Majestic Pride Casino post Corona wave 1 and before the wave 2 made its way in our lives.
First things first, the regular protocols were in place right at the entry point. Every member of the staff was wearing masks and temperature checks and sanitizations were done. The moment I stepped down in the jetty to take us across to the casino, must say I was very impressed. Majestic Pride probably has the cleanest, neatest and most spacious jetties and within the jetty the chairs were placed at a reasonable distance from each other and there weren't many people hoarding a single jetty.
[easy-image-collage id=14369]
Starting with the first floor, something that really caught me by surprise and glad at the same time was the fact that each and every person in the gaming room was wearing a mask. Be it the staff or the guests. Everyone did take the protocols seriously. Also they were aptly socially distanced while playing games on their respective tables.
[easy-image-collage id=14374]
Majestic Pride offers a wide range of international and Indian games like Roulette, BlackJack, Mini Flush, Paplu, Andar Bahar, Baccarat and progressive Jackpot Slot machines. I did try my luck at Roulette and enjoyed it quite a lot.
[easy-image-collage id=14377]
Other than games, Majestic Pride offers a full family entertainment with an exclusive gaming zone for children and thrilling dance and other performances every night between 9PM-11PM at the upper deck. Me and my son went to the gaming zone and played a few games and had super fun. There are more than enough games to keep both children as well as adults hooked on.
[easy-image-collage id=14382]
A lavish and spacious restaurant also awaits you serving a spread of delectable veg and non-veg dishes and desserts too. You can also enjoy some starters and curated cocktails while playing at the tables or at the restaurant. The top sun deck also hosts a lounge and bar that serves hookah as well and is perfect to spend some cozy time with your friends and loved ones.
[easy-image-collage id=14387]
Overall, I had a great time on board Majestic Pride and greatly admire their efforts of ensuring everyone's safety and hygiene.
[easy-image-collage id=14390]
One must definitely visit Majestic Pride for a full-on entertainment while they will ensure that all COVID protocols are followed. I look forward to better times ahead for each one of us, sometimes people end up condemning a certain business type because of the nature of the business, but let's not forget that even these businesses are responsible for giving livelihoods to many and also act as a source of entertainment to many.