It's a rare case scenario that you go to a place without any expectations and yet each and every item on the table turns out to be one better than the other. This rare scenario recently happened when I visited Southi for lunch with my mum.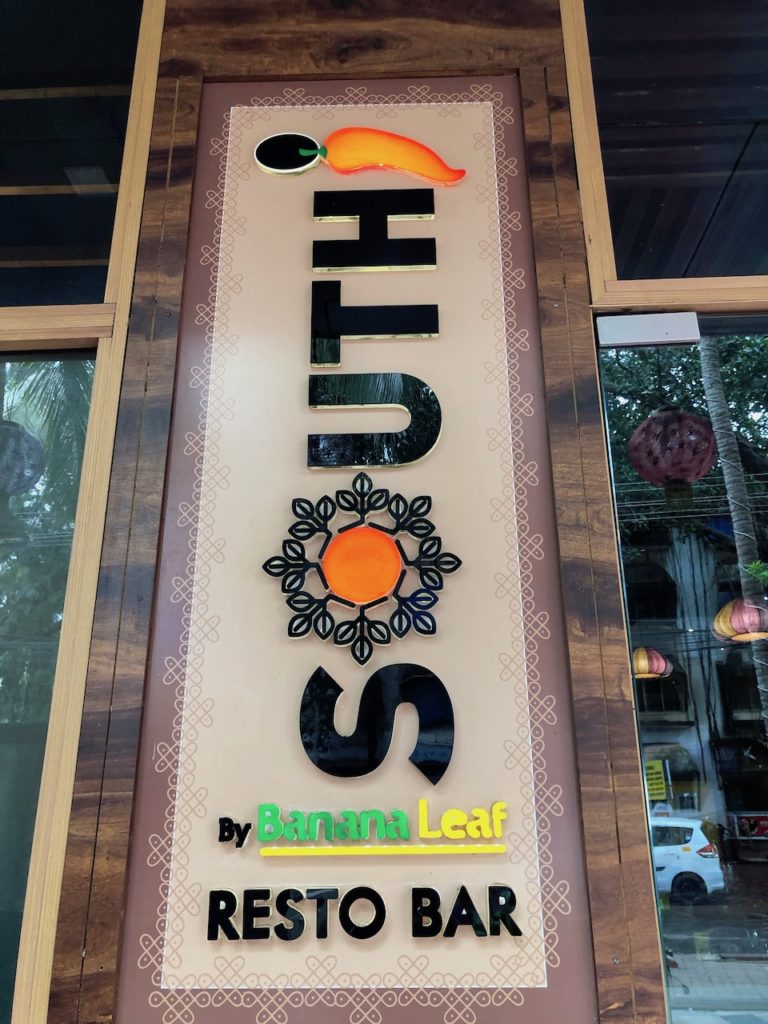 It was a rainy afternoon, and on the busy lanes of Candolim, we came across Southi. Now I have to admit that both I and my mom are not very big fans of Southern cuisine, but we are always open to trying new things. I still have eaten Southern Coastal Cuisine more than my mom, but for her, it was the first time, when we tasted Southern Cuisine beyond the regular Idlis, Sambhar Vadas, and Masala Dosas.
The ambiance at Southi is warm and welcoming and without being too extravagant, this place offers a great vibe.
Our meals began with the very refreshing Sol Kadhi. Sol Kadhi is extremely popular in Goa and the coastal parts of Maharashtra, but even other parts of the country cannot ignore this extremely flavourful drink made of coconut milk and kokum.
The Sol Kadhi was followed by hot and spicy Rasam and it was simply delicious. Perfectly spiced, it was one of the best Rasams I had in recent times and with that rainy afternoon, this combination was ideal.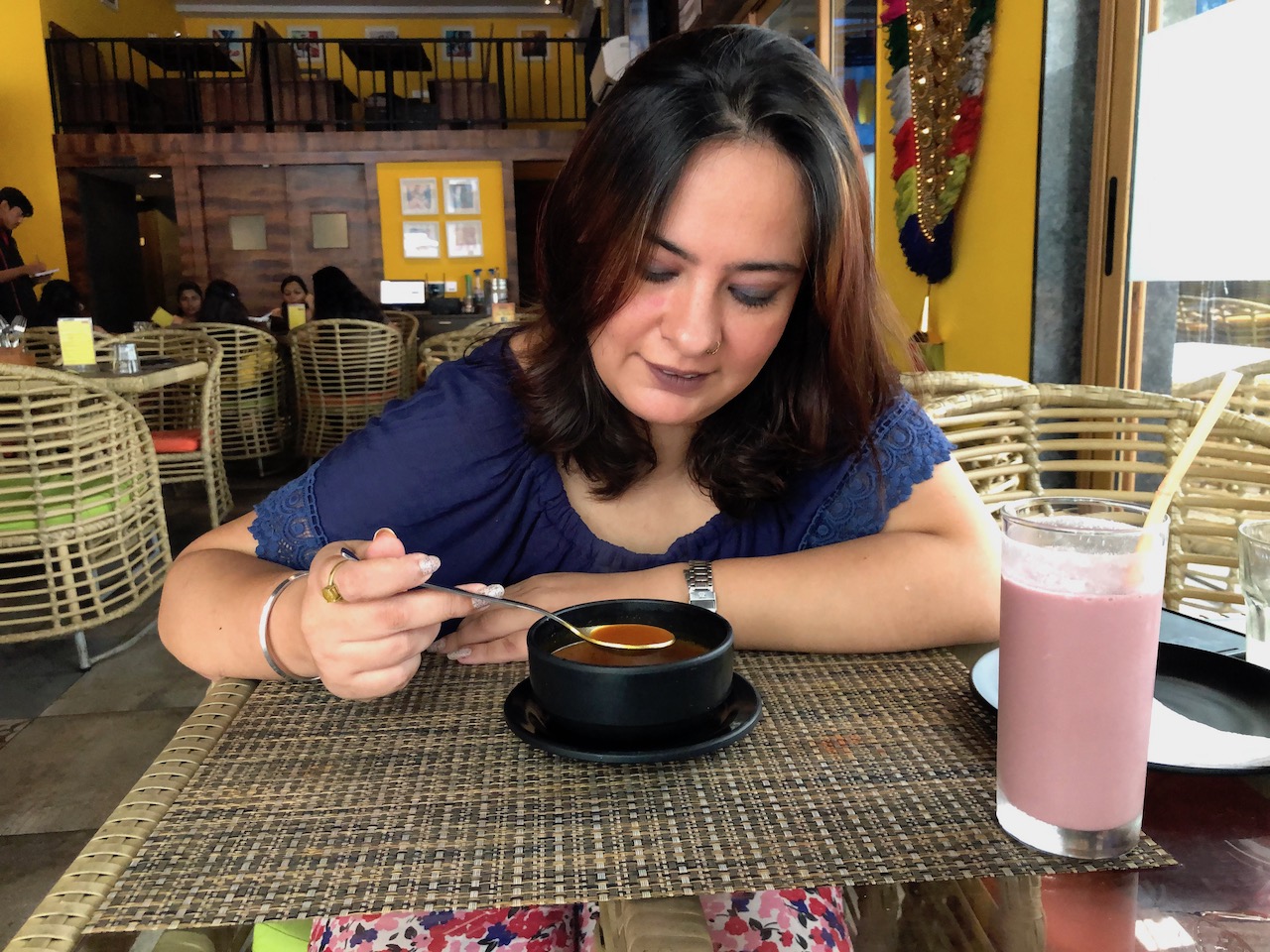 For starters, we tried the Hyderbadi Pepper Tikka and Crispy Basa. The Hyderabadi tikka was marinated in cream, cheese and pepper and it served as an amazing starter. It was on the spicier side, but we simply loved it.
The chunks of basa laced with Mangalorean masalas and fried to get a perfect crispy covering, this starter definitely is worth trying.
Upon the service staff's recommendation, we settled for Kheema Dosa and Kadi Patta Chicken with Appam. The dosa was scrumptious, it was our first time at trying a Kheema dosa and have to say that it was tasty beyond my imagination. The crispy dosa stuffed with a deliciously prepared mutton kheema was just perfect and makes for a highly recommended dish on the menu from my end too.
The kadi patta chicken too was great, but the kheema dosa surely stole the show.
Now coming to the last course of the meal, the desserts. OMG, the desserts were so good that they make my mouth water even as I write about them and they also ensured my next visit to Southi very soon. The yelneer payasam or the coconut payasam made with milk and tender coconut was worth every single bite, but the akarot halwa was something that I miss badly. I had never tried a walnut halwa before and it was to die for. Super delicious is the word and trust me this one thing you cannot afford to miss whenever you visit Southi.
Both me and my mom ate to the content of our hearts and we were truly happy souls after indulging in this great meal at Southi. I am already looking forward to my next visit, and what are you waiting for?
Restaurant Details
Phone Numbers
+91 8322489232
+91 7722098366

Cuisines
Average Cost
₹700 for two people (approx.) Exclusive of applicable taxes and charges, if any. Cash and Cards accepted
Address
1088, Zense Resort, Escrea-Walddo,Opposite Novotel Shrems Hotel, Candolim, GoaSouthi address, Southi location Get Directions