Divar Island had been standing long on my list considering the fact that I have been living in Goa now for over a year but due to some reason or the other it didn't happen until today.. this came as one of its kind of blogging opportunity and I really didn't know whether to say yes or no.. the issue was that this tour was supposedly a bike tour and since I didn't know how to ride I felt I was gonna miss it yet again, but then with the kind gesture of B:Live I was made a part of the tour and very comfortably been ridden around an activa while others rode these e-bikes. My reason for choosing this tour was my belief in the concept, even if I don't do something doesn't mean I can't enlighten my readers, so for all you guys who know how to ride a bike, here are top 5 reasons you must consider exploring Divar Islands and other parts of Goa with BLive E-Bikes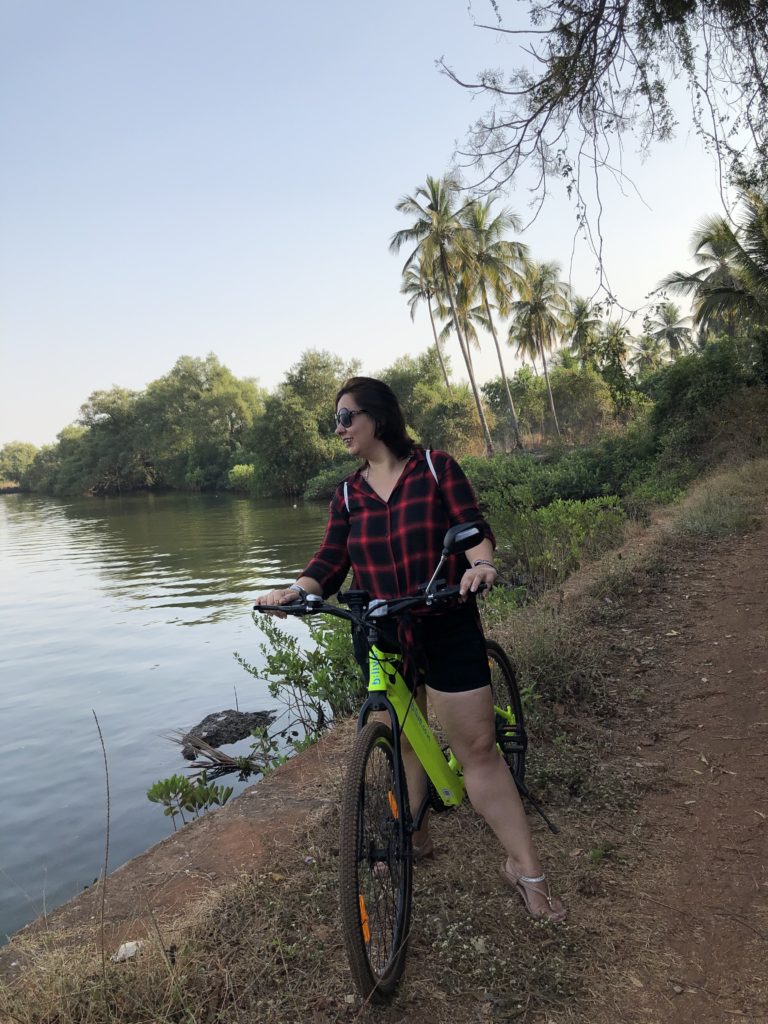 Ecological
Bikes are always good for the environment, but when you get electronic bikes that give you the extra kick and yet aren't harmful to the environment, it's a win-win, isn't it? These bikes come with the throttle and pedal assist modes for effortless riding. They also come with a battery life of up to 50 km which means you can keep riding without any worry and even if the battery is drained, you can pedal your way for the extended fun. You probably won't have a chance to get lost as these bikes are GPS enabled too.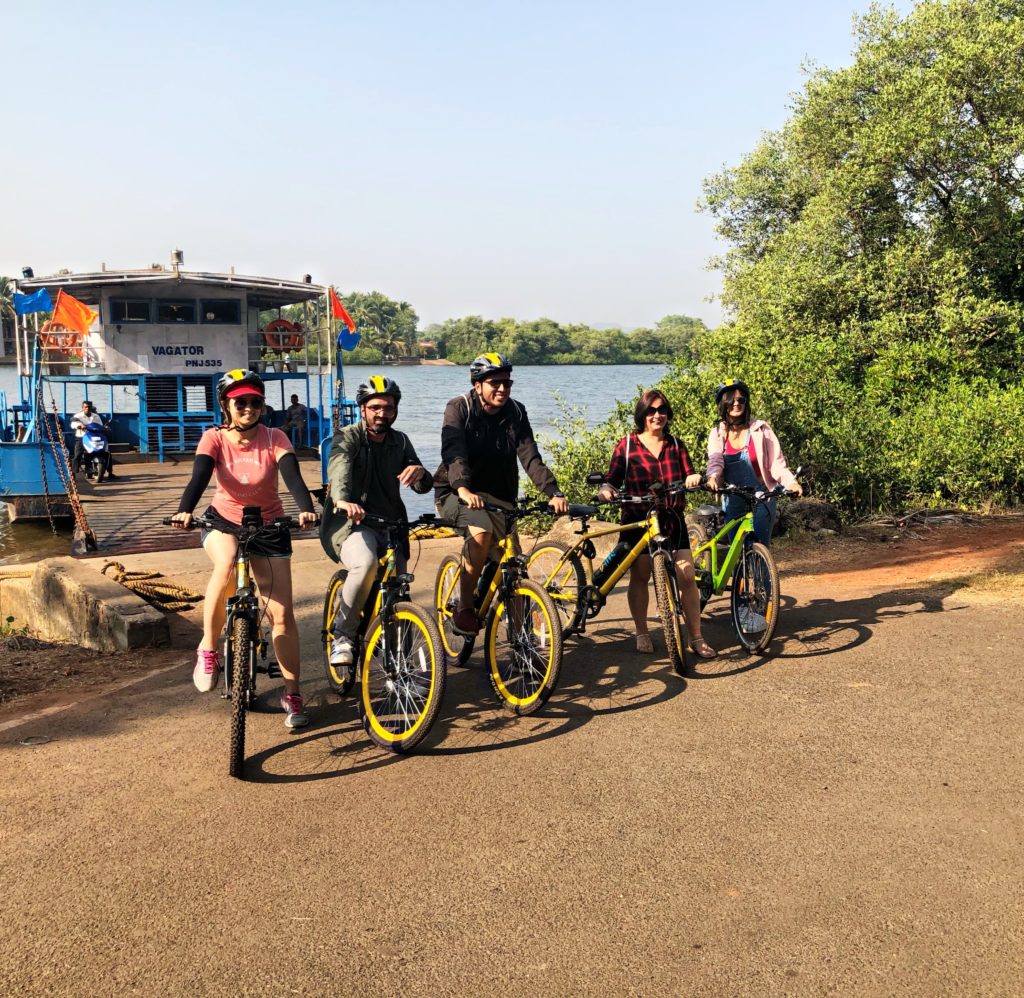 Convenient
Since electronic bikes require less effort, they are perfectly suited for the terrains of Goa with its slopes and elevations. Also since exploring Goa could mean traveling through narrow roads, bikes definitely make for a better option. You don't even need a license to ride an e-bike, just saying!
Curated Tours
B Live are the first in India to do curated e-bike tours and they have quite a few options keeping in mind different needs of both the travelers and also the local enthusiasts
Expert Guidance
Right from helping you to ride and operate the bike, the staff and captains at B Live ensure that you have the smoothest and most enjoyable ride ever. Not just operational help, but the captains are so well versed with the touring areas that their knowledge is commendable and some of the places that they take you to are like hidden gems and I bet you cannot explore them on a car or even otherwise without an expert guiding you through. I personally witnessed some of such places which one can't even think of. Dirt roads leading to such beautiful places, but it's only possible, one when you are riding a comfortable e-bike and second when you have an expert taking you there, so in short, it means you can only experience such things with B Live.
Economical
Last but not least, these tours are very economical and won't pinch you on the pocket. Each penny that you spend on this tour will only be worthwhile. Rather the knowledge and the memories that you will bring back will only make you richer.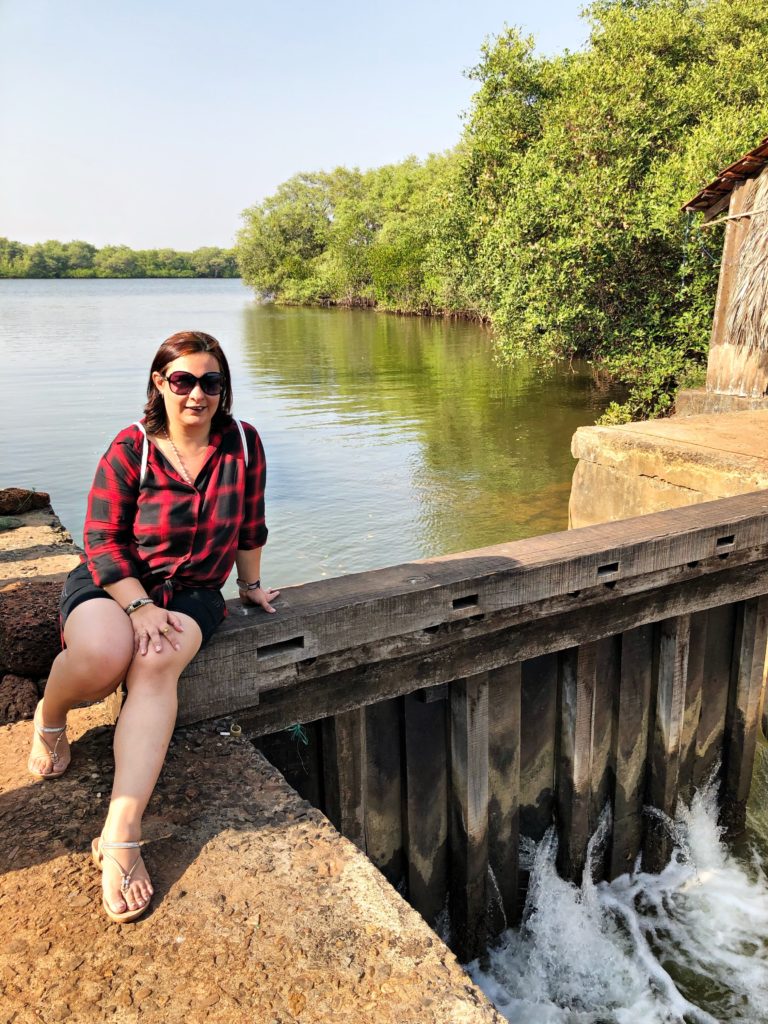 So simply log on to www.blive.co.in and book yourself an experience of a lifetime! Don't forget to thank me later and also it would be great if you could mention to them that you came to know about them through my blog or social media posts. Your words can go a long way for both me and the brand. Special mention to Anuj, and Captains Deepak and Rajesh for their immense support all through the tour.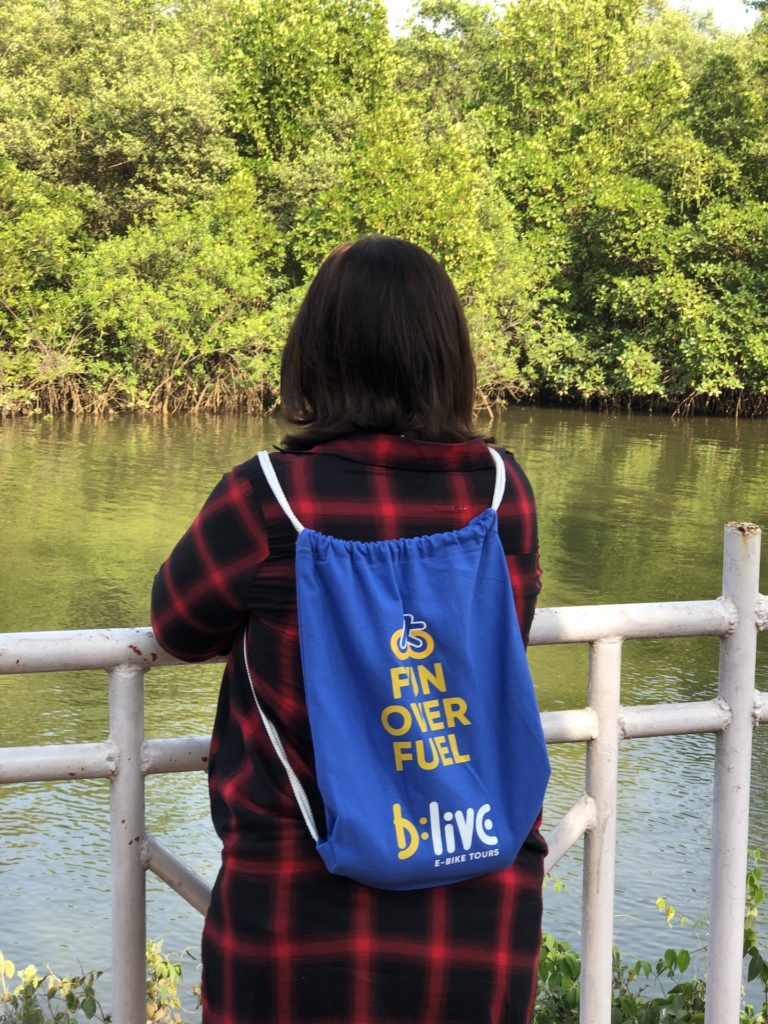 Keep watching this space for my next post, wherein I will talk more in detail about the places I saw and experienced at the Divar Island