Most weddings seem to be all about the bride, and while this is typically the case in a lot of weddings, the role of the groom should not be underestimated. First of all, you're one of the key players in the ceremony and were probably the one who popped the question in the first place. When you are the groom in a wedding, it can be a little bit, or indeed, extremely overwhelming, with a hundred things going on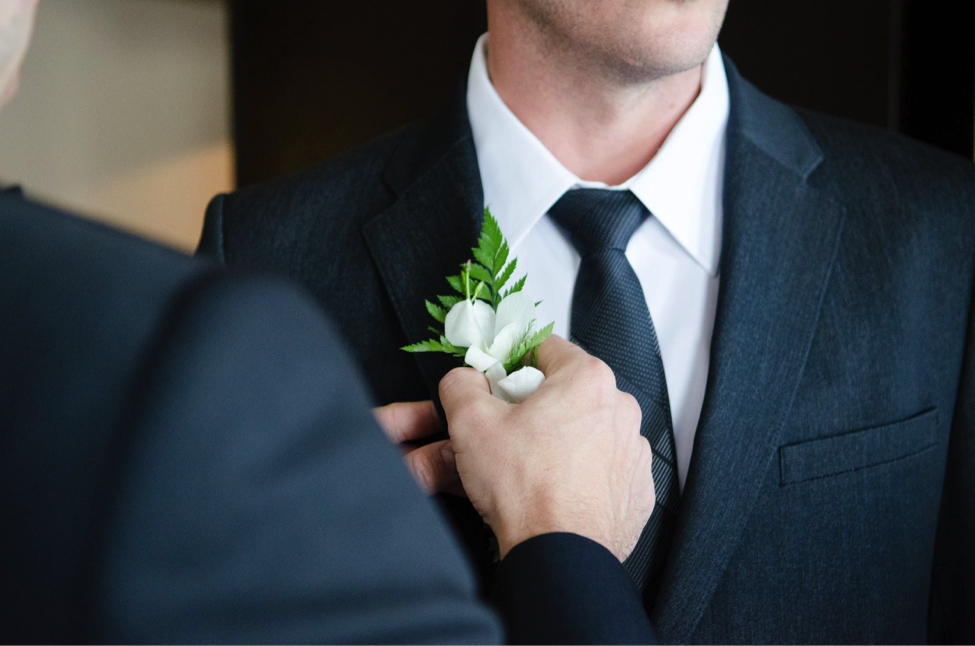 Photo source- Pexels
Get Suited and Booted
Let's be honest, all eyes are going to be on the bride's dress during the wedding, but you'll also want to be looking your best. There will be photos of this day which will be seen by family and friends in years to come. Smelling good, using good skincare products, and having a well cut suit is imperative. When you're busy planning, however, and need to do 101 other things as well as getting a suit, you'll want to sort out your wedding outfit as quickly as possible. Make sure you don't compromise on style or quality and take a look at tailors and suit makers that offer bespoke suits to stand out at your wedding. This is one day that you need to stand out and be stylish and smart. Your suit also needs to convey your individual style, which is why it is worth spending time looking for the suit that you feel comfortable in.
Give The Bride The Morning
It is so important for the bride to have enough time to get ready in peace and quiet, most likely with her bridesmaids and close family, before the wedding takes place. She'll probably have been stressing out in the lead up to the wedding and will want to sit back and take everything in on the actual day itself. Tradition dictates that the groom and bride shouldn't see each other on the morning of the wedding, which, tradition aside, is a good thing because it means that the bride can take a breather and enjoy getting ready with her friends and family.
Take the pressure off of your bride to be, and make sure you organise last minute details, for the morning of the wedding. This might mean transporting the cake to the venue, sorting out the layout of the tables and any last minute seating arrangements. But do make sure you have enough time to take a seat and get ready with your groomsmen without rushing!
Don't Have Your Stag Do The Night Before
Whatever you do, don't have your stag do the night before! While the night before the wedding was traditionally when people would have their stag do, people are now rejecting this tradition for good reason. Having a wild night right before your wedding can lead to all kinds of disasters, the lesser of which could involve you having a thumping headache the day of your wedding, but could also mean you missing your day entirely! Take this tip, and plan your stag do for the week before and give yourself plenty of time to recover!