Anyone else starting to feel a bit dry in the cold weather? It's no wonder with all the heating we expose our skin to inside and the rapidly dropping temperatures outside, and seriously dry winter skin needs more than just a good moisturizer. Here is a handful of soothing tips that will keep that chapping and redness at bay, so that you can face the cold air without worrying about the effect it has on your skin.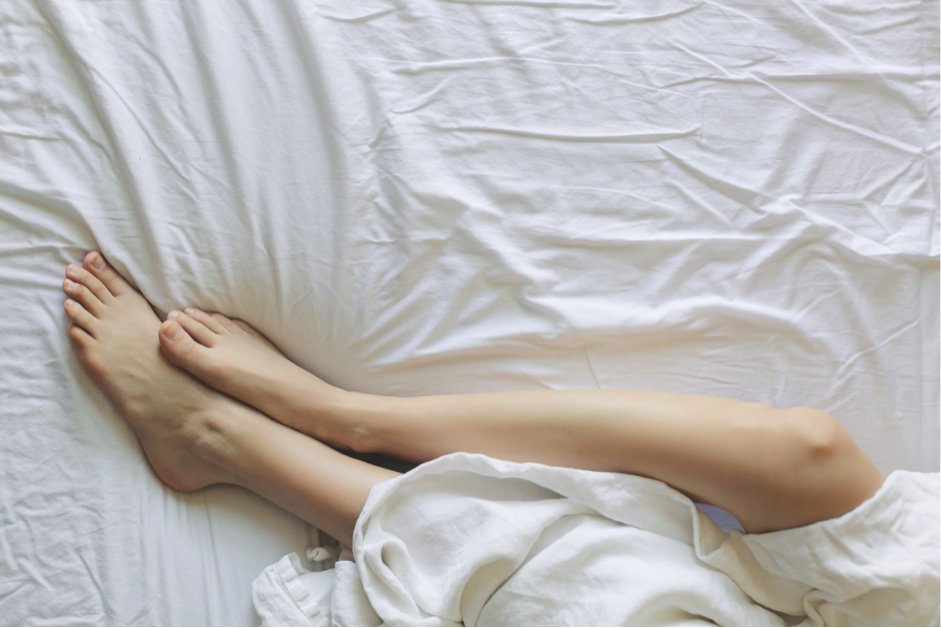 Image via: Pexels
It's what skincare is all about, after all, and it makes it a lot easier to prevent early signs of aging as well.
#1 Protect your skin
Just like you're told to cover up and protect your skin with thin layers when it's sunny outside, your skin still needs this kind of protection during winter. It's not as much to shelter you from the harmful effects of the sun as it is to keep the wind and frost at bay, though, so get yourself a thick scarf this winter as well as some gloves.
If you have ever lived somewhere severely cold, you know the feeling of dry and red hands very well. A decent moisturizer just doesn't cut it, and you'll risk red patches and even bleeding unless you cover your skin up before stepping outside. Not just because it's unflattering to look at; dry winter skin can be downright painful.
#2 Choose lukewarm water
Try to go for lukewarm water when you wash your hands and shower. To go in either direction, meaning too cold or too warm, will dry your skin out little by little, and considering the amount of times we should wash our hands during winter to avoid getting sick, it's important to keep this in mind. Have a look at https://water-rightgroup.com to understand how water affects your dry winter skin.
It's understandably tempting to enjoy a hot shower when you've been freezing outside, so focus on washing your hands and face in lukewarm water instead. That way, you still get to steam up your bathroom when you need it the most.
#3 Moisturize no more than 20 minutes after showering
Those who struggle with dry skin on a daily basis and regardless of the seasons will probably say you should let your face air-dry after showering. Do it if you have time to wait before putting on makeup or rushing out the door – or just apply a moisturizer as soon as possible after showering.
The trick is not to wait more than 20 minutes; applying moisture to damp skin will help seal the dampness into your skin, and you can enjoy that extra protection when you step outside. If your skin is constantly dry, it's a good idea to take a look at the kind of lotion and makeup you use on a daily basis.
Petroleum-based ingredients are common in moisturizers you buy in the regular grocery shops and may, in fact, make your skin even drier over time. It's one of those tricks of the cosmetic industry to keep you coming back for more. Have a look at https://soundbodylife.com/best/makeup/for/aging-skin if you're looking for makeup to quench your skin's thirst and visit the pharmacy to buy a moisturizer that is actually made for dry skin. Look for fat-based lotions rather than water-based ones, and ask the pharmacist to help you out.
They know all about the kind of lotions that works well during winter – and if you have a problem with itchiness or redness, they'll even be able to sort this out for you. Pharmacists are knowledgeable people, so take advantage of it rather than spending money on yet another supermarket moisturizer.
#4 Hydrate from the inside out
Many of us hardly drink enough water during the day, and we tend to forget about it, even more, when it's winter. Sufficient amount of water is, of course, alpha omega when it comes to keeping your skin soft and glowing – as the largest organ we have and the only layer that protects us from the elements, your skin is the last priority when your body distributes water.
If you haven't been drinking enough, it may even steal some water from your skin to keep your other organs functioning – health before beauty, and all that. It makes sense, though, and we're grateful for it, but try to help your skin out a bit by eating food with a high water content as well. Soup is a good idea during winter, as well as tomatoes and cucumbers.
Use less powder as well, by the way, if you use makeup on a daily basis and try to not touch your face too much during the day. You should be able to enjoy a baby-smooth face throughout the cold seasons if you manage all of the above, so keep it up, and remember to moisturize before going to bed.