Everyone's mostly seen obsessing over the bride in an Indian Wedding, what she's wearing, what she's buying, how she's entering and so on. But what's really interesting these days is what the groom and his gang are up to! Baraat is the highest point of a wedding, one can say. You can gauge the levels of excitement and craziness at a wedding from its Baraat. Hence, you got to make it loud, notice-worthy and resonating with the personality of the groom. It's the groom's army after all.
Here are a few unique entries we captured this season:
1) The Vintage Car
This could be the real regal entry. Imagine a royal palace wedding in the midst of all the vintage charm, how could you give the vintage ride a miss?
2) Bride under the umbrella
A bride's entry is a visual treat for all. Everyone from the guests to the groom looks forward to this moment and it's really special. So, the bride enters under a beautiful floral decorated umbrella.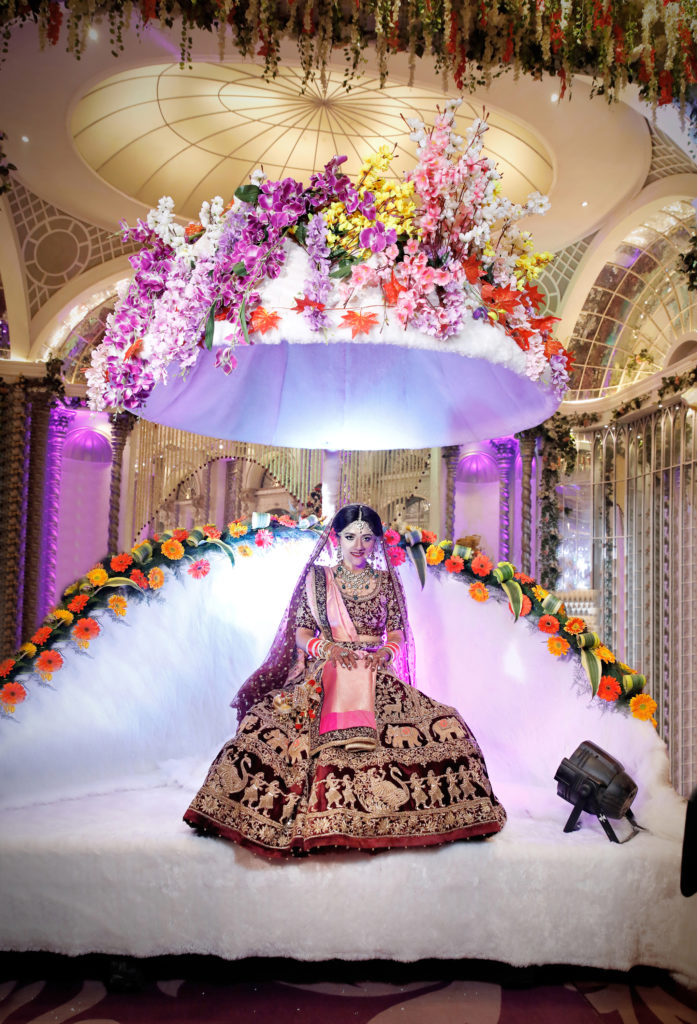 3) Bride entry in a beautiful trolley
This one is especially for the bride, entering the venue in a beautiful trolley can be your Cinderella moment.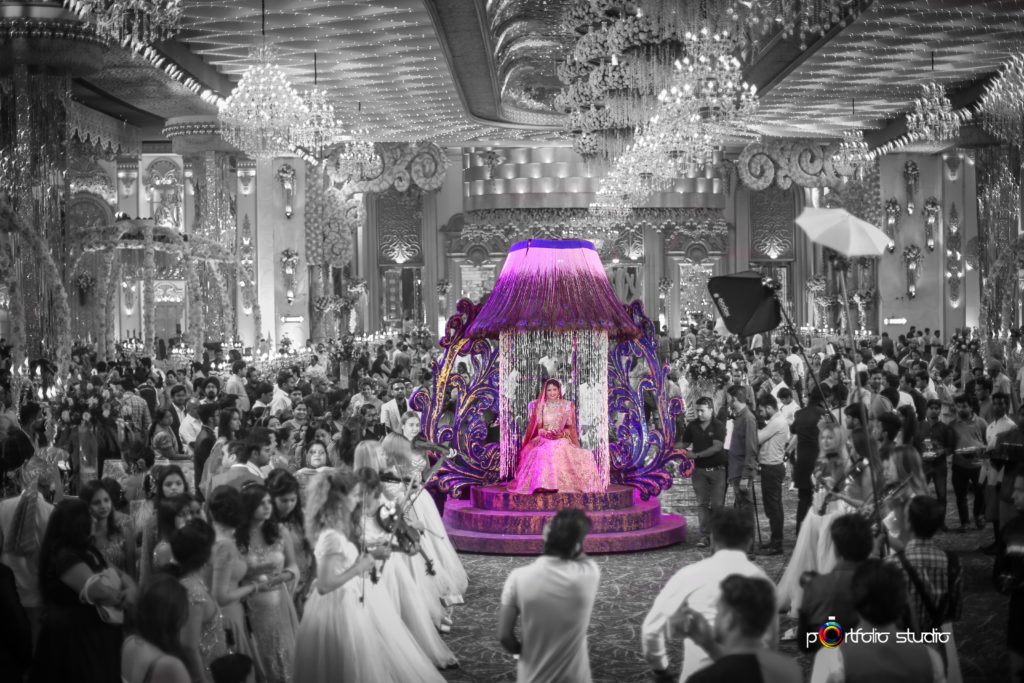 4) Bride with brother
Imagine the moment when brothers bring their sister under the stunning fireworks and sparkles lighten the bride path. A moment of happiness for a brother!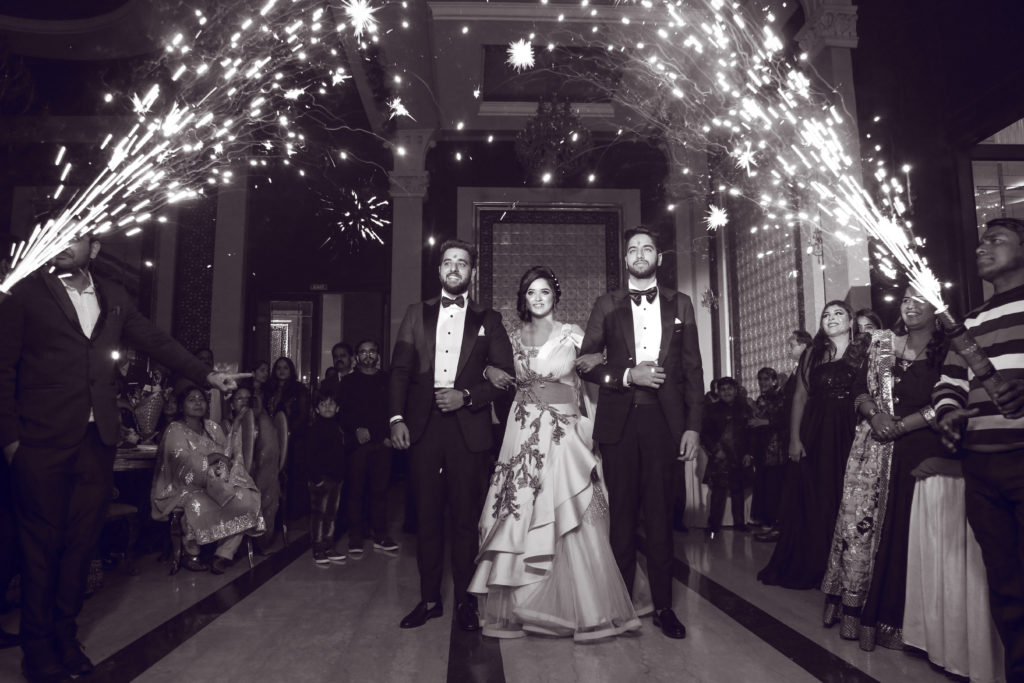 5) Phoolon ki chadar
Dreamy, colorful flowers in phoolon ki chadar which is perfect for an entry, it's all the more fun, when done by your family, brothers, and friends!
6) Your Fantastic Force
Your gang will always be the one to make you feel like the ultimate king on your wedding day and they can't be ignored. They are the ones who'll put you on the pedestal, literally.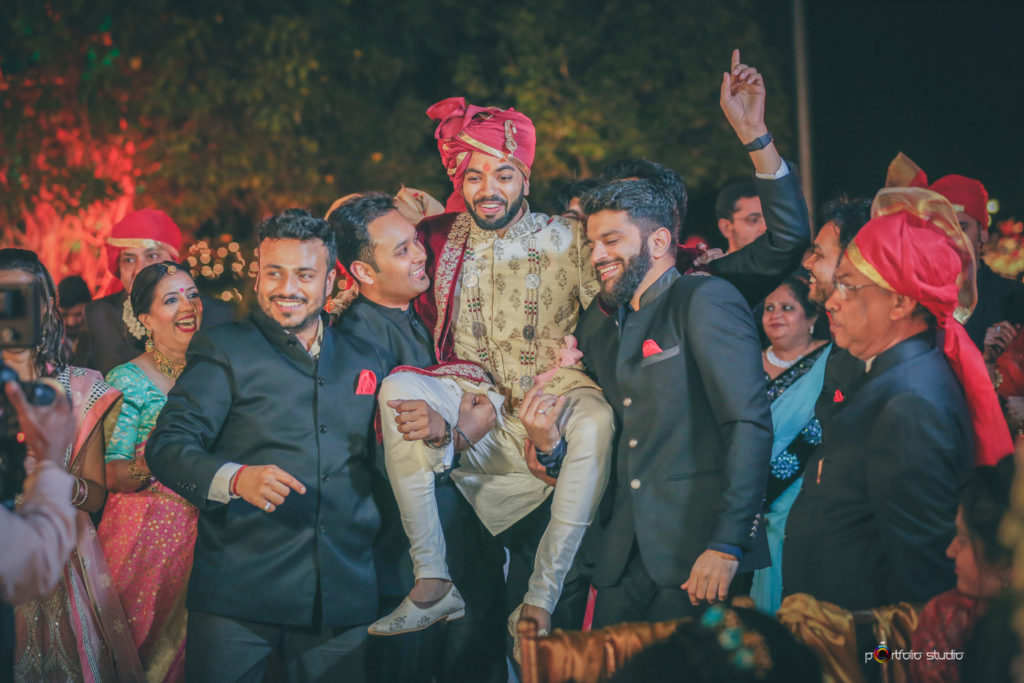 7) Bride and groom with angels
Let the bride and groom enter in the wedding with beautiful angels.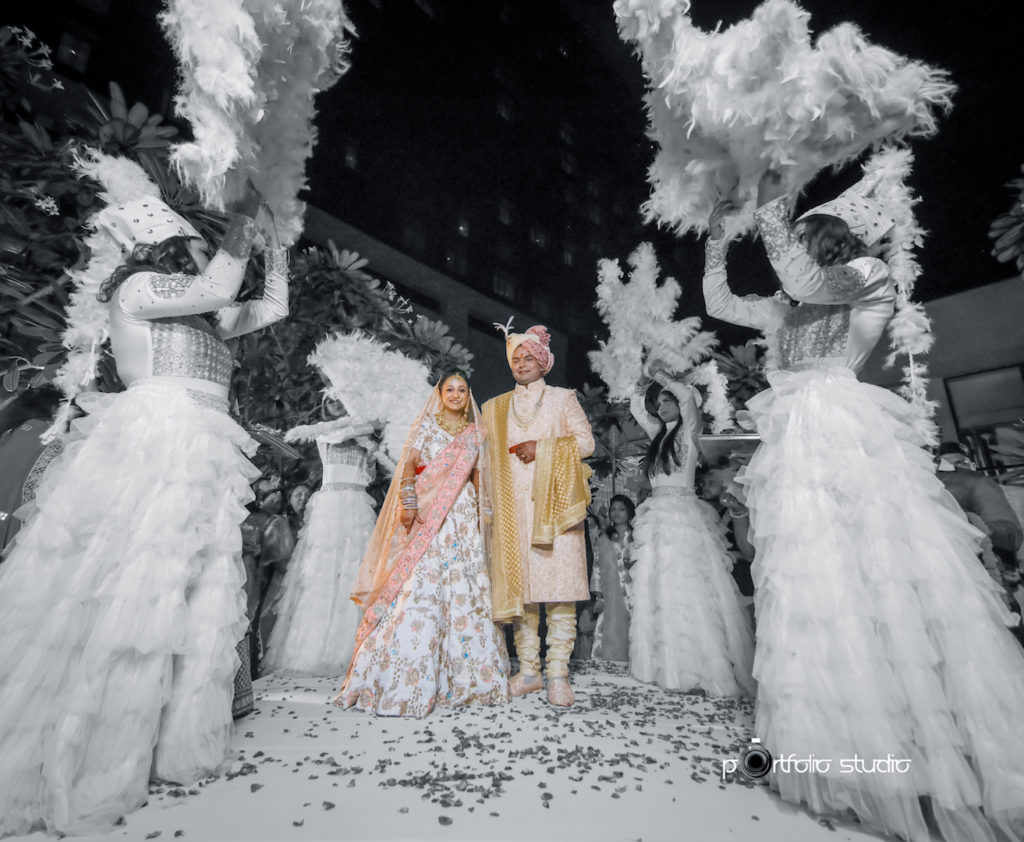 About Portfolio Studio
Portfolio Studio which was established in Delhi, in the year 1978. It is a well-known name in the field of Wedding Photography and Wedding cinematography. They are passionate about Cinematography & Photography.
Portfolio Studio believes in hard work and giving the best results to the clients. They pay personal attention to every client and try to understand their requirement and desire and provide graphics solutions accordingly so as to suit the given layout and end use. The team has its clear focus in delivering results and products that help to radiate their positive energy across the entire visual-communications space. The experienced team at Portfolio studio thinks with their customer hats on, delivering customized solutions tailored to every client's need.
Chirag Khattar, Director, Portfolio Studio
Chirag Khattar, Director, Portfolio Studio is passionate for his work. He completed his post graduation from Shri Ram College of Commerce in 2013. He looks after marketing and weddings at Portfolio Studio and handles cinematography.