Traveling has always been a passion for me and my son. The thrill of exploring new places, immersing ourselves in different cultures, and creating lasting memories is something we both hold dear. We firmly believe that the world is filled with beauty and wonders waiting to be discovered, and we've made it our mission to do just that. Our goal is to travel to a new destination every six months, embracing both meticulously planned journeys and spontaneous adventures.
Our tryst with Thailand, however, was a delightful deviation from our usual approach. We embarked on this trip without much planning or preconceived notions. Thailand was never on our radar as a must-visit destination, but fate had other ideas. On a quest to maintain our commitment to exploring the world while sticking to a budget, we stumbled upon the "Land of Smiles," and the experience that unfolded took us by surprise, leaving us completely enamored with the country.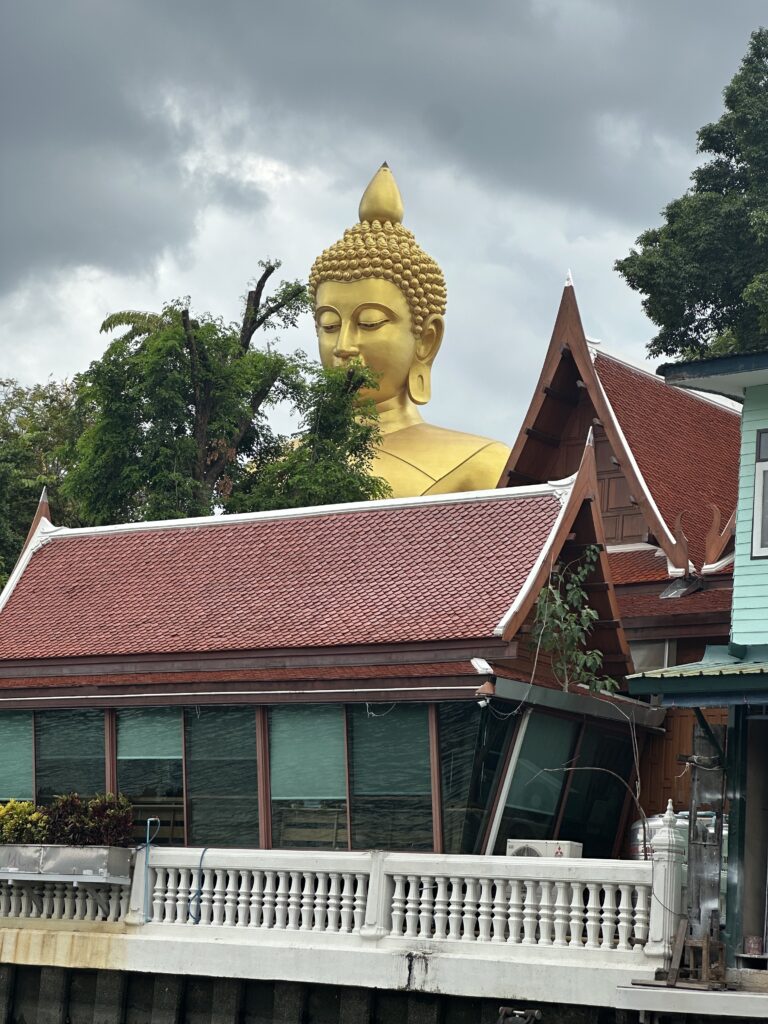 Booking the Tickets
In line with our budget-conscious travel philosophy, we started by booking our tickets one month in advance. We knew that achieving our goal of traveling every six months required us to be mindful of our expenses. Our round-trip journey, priced at approximately ₹61,350 for two people, was a combination of Thai Airways while going and Vistara while coming back. This decision allowed us to keep our travel dream alive without breaking the bank. For our domestic travel to Mumbai, we opted for Indigo and spent approx 10k for a return airfare for both of us.
Securing the Visa
With limited resources, we knew that every aspect of our trip had to be cost-effective. Thailand's visa requirements led us to a local agent in Panjim, where we secured sticker visas for approximately ₹5,000 per person. This strategic choice enabled us to navigate the immigration process with ease and bypass long queues, allowing us to maximize our time exploring the country.
Accommodations
Our desire for comfortable yet affordable accommodations led us to a diverse array of stays in Thailand. We spent three nights at the Novotel in Pattaya, another three nights at Furama, and two nights at Baiyoke in Bangkok. With a total cost of approximately ₹40,000, we were able to strike a balance between comfort and budget-friendliness.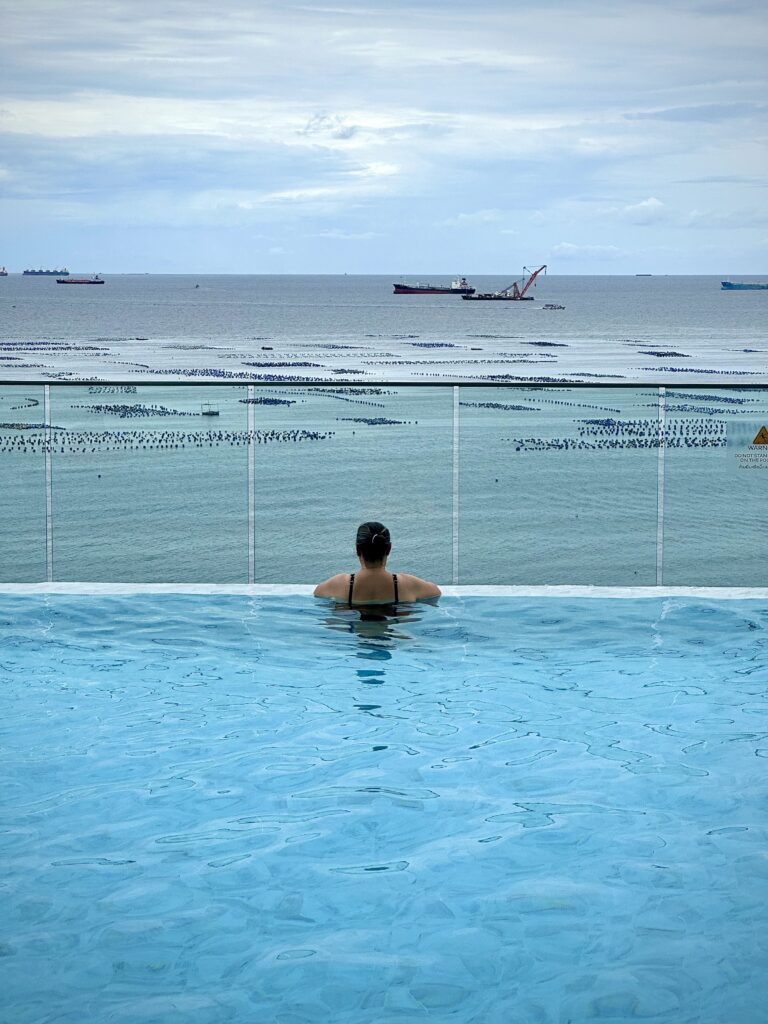 Conveyance
Navigating Thailand was an integral part of our adventure. We allocated roughly ₹27,000 for transportation, allowing us to explore the country seamlessly. From taxis and tuk-tuks to the convenience of Grab, we discovered that the transportation options were abundant, even though Bangkok's peak hours occasionally challenged our patience. But the quality of taxis left me super impressed, they were so clean and polished that it simply amazed me.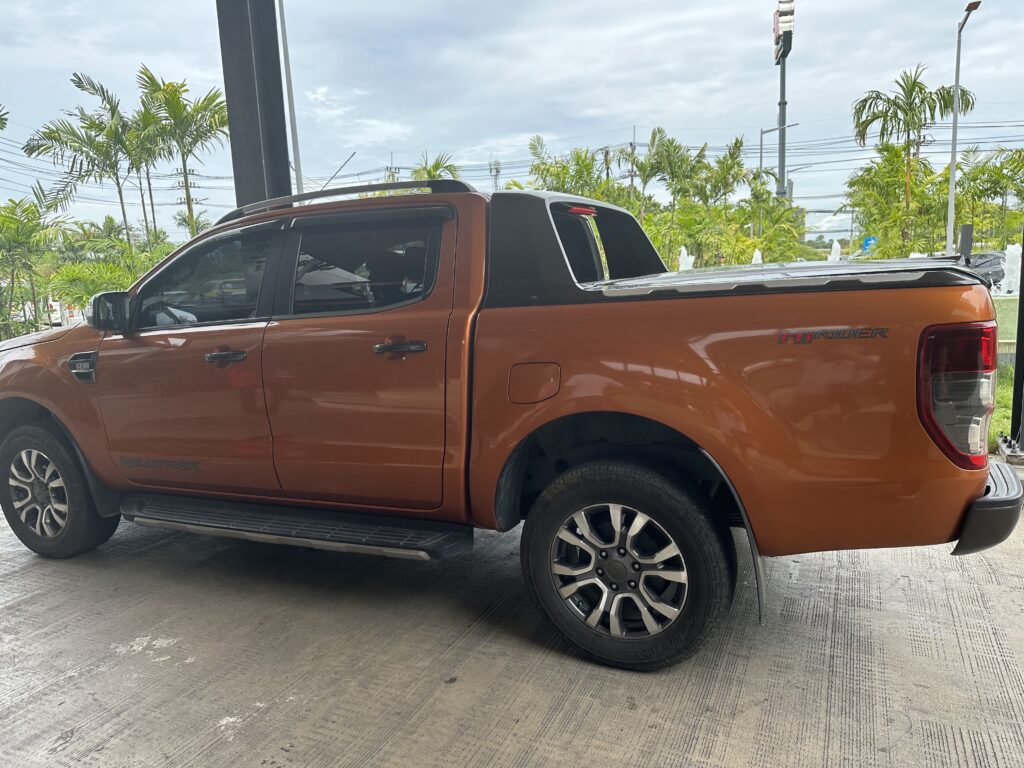 Culinary Adventures
Our love for food and culinary exploration is one of the driving forces behind our travels. We set aside around ₹30,000 for food, knowing that Thailand would not disappoint. Both Pattaya and Bangkok served up a tantalizing array of local dishes, each a treat for our taste buds. We indulged in the flavors of the Jomtien Night Market in Pattaya and relished premium dining experiences like the Horizon rooftop bar at Hilton Pattaya.
In Bangkok, we savored street food, explored the vibrant Khao San Road, and even discovered Indian restaurants. The convenience stores, particularly 7-Eleven, introduced us to a world of quick and tasty options, including chicken and rice, burgers, cakes, and refreshing beverages. When visiting the street markets for food, bear in mind that you would not get many Vegetarian options if you are looking for that. There is abundance of sea-food and for me that particular smell sometimes became overwhelming to the extent that I could not try many things and stuck to the basics.
Experiences
Our journey through Thailand brought us face-to-face with a tapestry of memorable experiences in both Pattaya and Bangkok. From the tranquil Big Buddha and the thrilling Tiger Park in Pattaya to the vibrant street life of Khao San Road and the majestic Wat Arun in Bangkok, each day was filled with moments we'll cherish forever.
Some of the top experiences include:
Pattaya:
The Big Buddha
Tiger Park
Pattaya Beach
Jomtien Night Market
Terminal 21 Mall
The Sanctuary of Truth
Bangkok:
Mahanakhon Tower and its rooftop bar
Baiyoke, the tallest hotel in Bangkok
Platinum Mall
Reclining Buddha
Safari World
Wat Arun
Icon Siam
Asiatique
Canal Boat Ride
Floating Market
Our trip to Thailand was a testament to the power of spontaneous adventure and the joy of traveling on a budget. While we set out to maintain our commitment of exploring the world every six months, we stumbled upon a destination that we now hold dear. Thailand's blend of serene countryside in Pattaya and the dynamic charm of Bangkok offered a profound travel experience, reminding us that the world is a treasure trove of endless wonders.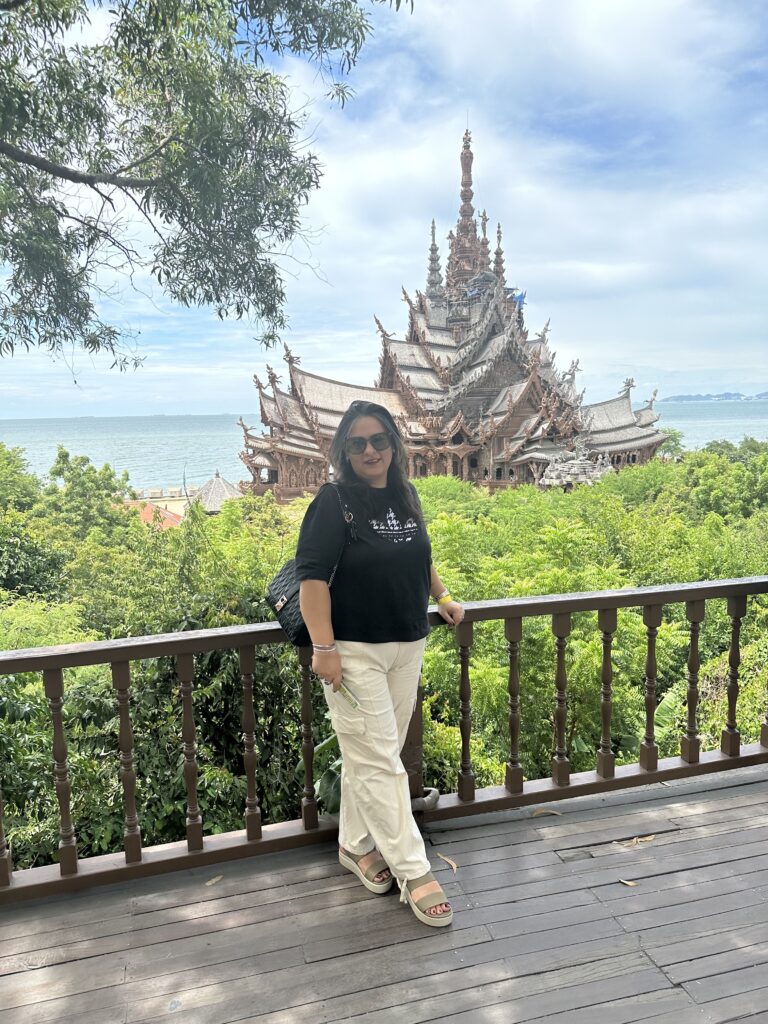 Our journey in Thailand left us wanting more, and we are already looking forward to future adventures that await us. Stay tuned for detailed reviews of the hotels, food, and other experiences that have filled our hearts with wanderlust and a longing to explore more corners of the world. We hope our story inspires you to embrace the spirit of travel and create your unforgettable adventures.