Pushing the boundaries and challenging the status quo of single malt whisky since 1887, Glenfiddich celebrates World Whisky Day with the Experimental Series. Over its 130-year history, distiller William Grant & Sons and its most famous creation, Glenfiddich single malt scotch whisky, have blazed a pioneering trail that lives on today. Overcoming adversity over the years, innovating, remaining family-owned and ever-changing, Glenfiddich has become the world's most-awarded and No.1-selling single malt whisky.
Forging the way for new Scotch whisky avenues, Glenfiddich has been collaborating with maverick individuals from the world of whisky. Designed with the desire to "inspire unusual and unexpected variants", the Glenfiddich Experimental Series is the perfect means of memorializing this day. Focused on applying unparalleled and ingenious production processes, the Glenfiddich Experimental Series presents a unique single malt whisky experience.
Speaking on the significance held by the occasion of World Whisky Day, William Grant & Sons India Managing Director, James Pennefather said, "Glenfiddich has created a niche in the world of single malt Scotch whisky breaking age-old traditions and encouraging whisky aficionados to experiment. Building on the long-established tradition of innovation The Experimental Series helped Glenfiddich attain a new pinnacle of experimentation, setting it apart from all other distilleries. By forgoing the custom of a Malt Master selecting and examining malt whiskies, Glenfiddich welcomed global insights from 20 experts. On this World Whisky Day, we celebrate this time-honoured practice of taking on new challenges, savouring the finest of drams with our friends and family."
The zeal for innovating new flavours at Glenfiddich, led Malt Master Brian Kinsman to partner with a local craft brewer of Speyside. Together they created the Glenfiddich IPA Experiment, a new single malt whisky, infused with breathtaking flavours from oak casks that have held a zesty Speyside IPA. Kinsman was also instrumental in the creation of the phenomenal Glenfiddich Project XX. A result of a collaboration between him and 20 whisky artistes from 16 countries around the world, the Glenfiddich Project XX is exceptional because it was created with a blend of 20 special single malts.
ABOUT WILLIAM GRANT & SONS AND GLENFIDDICH
William Grant & Sons, Ltd. is an independent family-owned distiller headquartered in the United Kingdom and founded by William Grant in 1887. Today, the luxury spirits company is run by the fifth generation of his family and distils some of the world's leading brands of Scotch whisky, including the world's favourite single malt Glenfiddich®, The Balvenie® range of handcrafted single malts and the world's third largest blended Scotch Grant's® as well as other iconic spirits brands such as Hendrick's® Gin, Sailor Jerry®, Milagro® Tequila and, most recently, Tullamore D.E.W Irish Whiskey.
ABOUT GLENFIDDICH, INDIA
Glenfiddich is a single malt whisky owned and produced by William Grant & Sons Distillers Limited, an independent family-owned distiller founded by William Grant in 1886 and still controlled by the fifth generation of the family. Glenfiddich has gained a reputation for supporting the creative arts in India with various initiatives including the annual Artists in Residence award and World's Most Experimental Bartender programmes.
And here are few amazing whiskey cocktail recipes for you to try 🙂
Brahmaputra Boat
Glenfiddich 60ml
Bay Leaf/cinnamon cordial 10ml
Fresh Lime juice 10ml
Apple Juice 30ml
Method – In a shaker glass filled with ice pour all of the above ingredients and shake well. Strain and serve straight up in a coupe glass. Garnish with a cinnamon candy
Brahmaputra Boat– The finest bay leaf from Assam and exquisite cinnamon from Kerala combine to make a cordial that gives the World's Most Awarded single malt, the Glenfiddich 12 Year Old a rightful, full-bodied, spicy finish. Bay leaf and cinnamon. Gifts fit for monarchs, symbols of honour since the dawn of civilisation and waxed eloquent by poets including Apollo, the Greek God of Poetry.
Speyside Tiramisu
Glenfiddich 12 60ml
Dark Chocolate Sauce 15ml
Single cream 15ml
Gung Giri estate strong black coffee 15ml
Caramel syrup 10ml
Method – In a shaker glass filled with ice pour all of the above ingredients and shake well. Strain and serve straight up in a coupe glass. Sprinkle with orange peel and cinnamon
Speyside Tiramisu– The fruit-forward notes of the Glenfiddich 12 Year Old combine with the tangerine sweetness and intense aromas of the Gung Giri estate's premium coffee. The finish is celebratory almost, with orange oils, cinnamon spice and caramel to round up all things whisky. Around 400 years ago, someone stole 8 seeds from the Arabs and planted them in Chikmagalur. Today, the whole world has an eye on the Gung Giri coffee blend.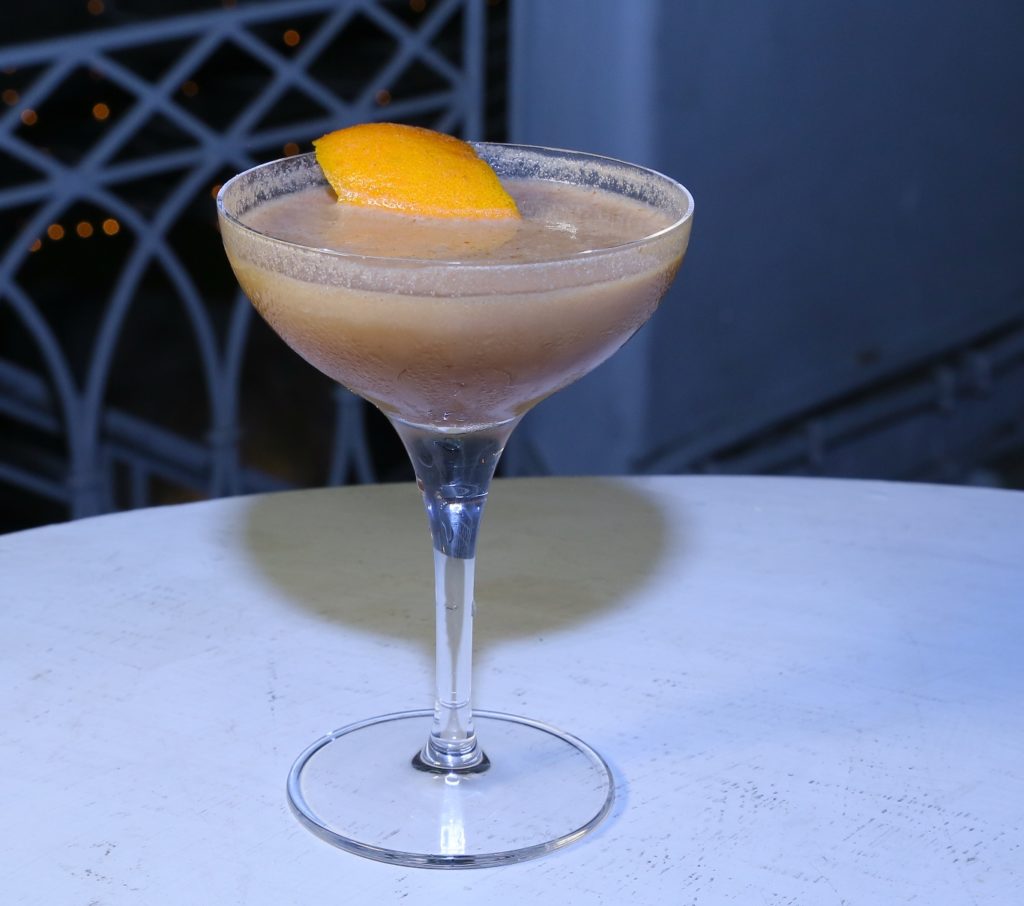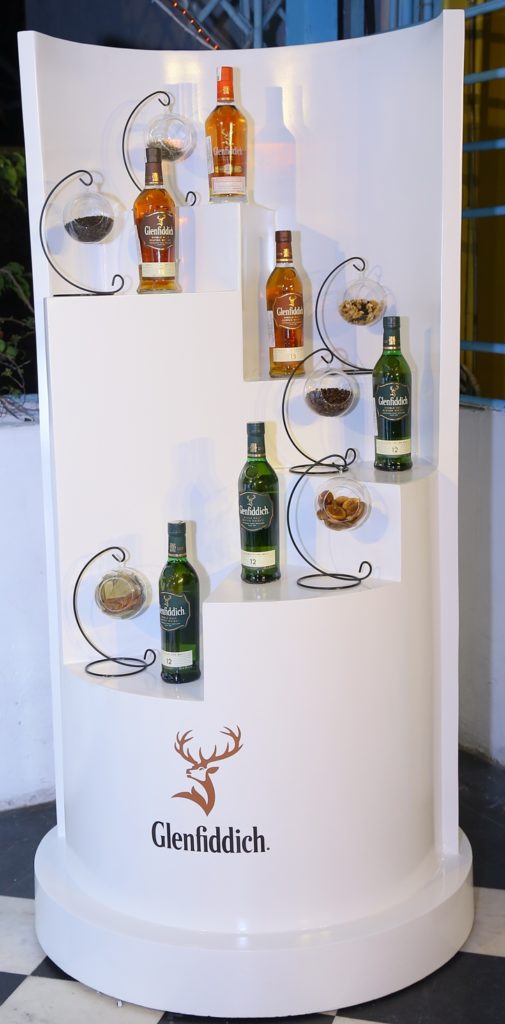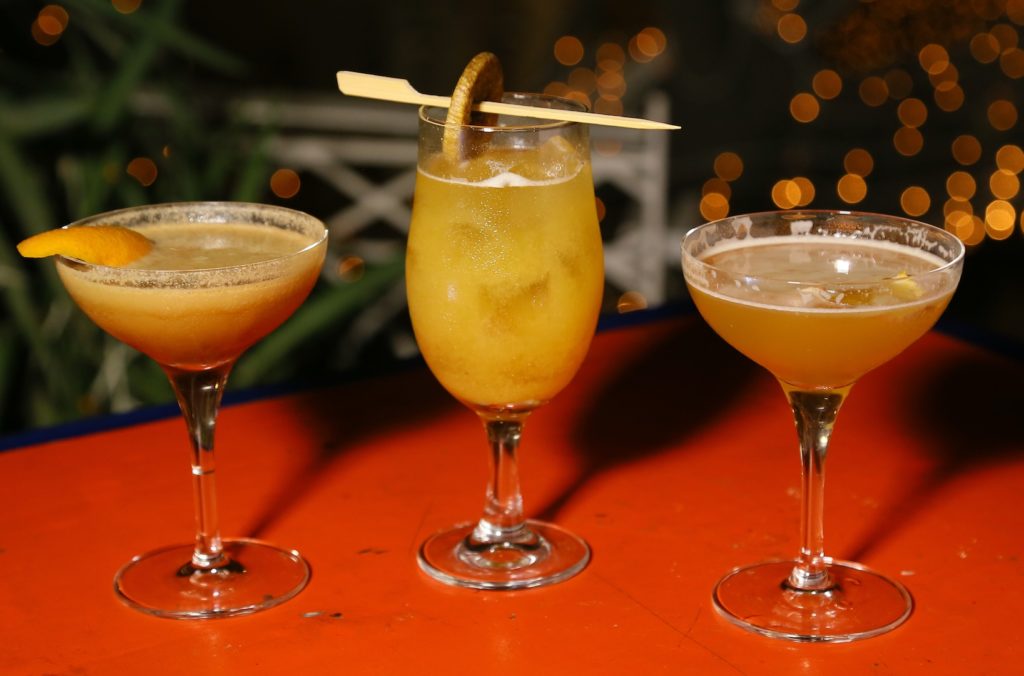 Mullberry Sparkle
Glenfiddich 12 60ml
Gujarat Figs Puree 20ml
Reduced Apple Juice 30ml
Ginger Juice 5ml
Aromatic bitters 1 drop
Lime juice 10ml
Tonic Water 60ml
Method – In a goblet glass pour the Glenfiddich 12, Figs Puree, reduced apple juice, Ginger juice, aromatic bitters and lime juice and mix well. Fill with ice and top with Tonic water. Garnish with dried figs in a skewer
Mulberry sparkle– The fruity notes of the 12 Year Old expression find the perfect partner in handpicked Figs from Gujarat. A fig puree complements the sweetness of the malt, and the splash of ginger juice gives it a spicy zing. A twist of lime juice makes for a surprising citrus finish. A mention in the Old Testament. Believed to be the first domesticated crop ever. Extolled for its restorative powers. The fig has surely stood the test of time.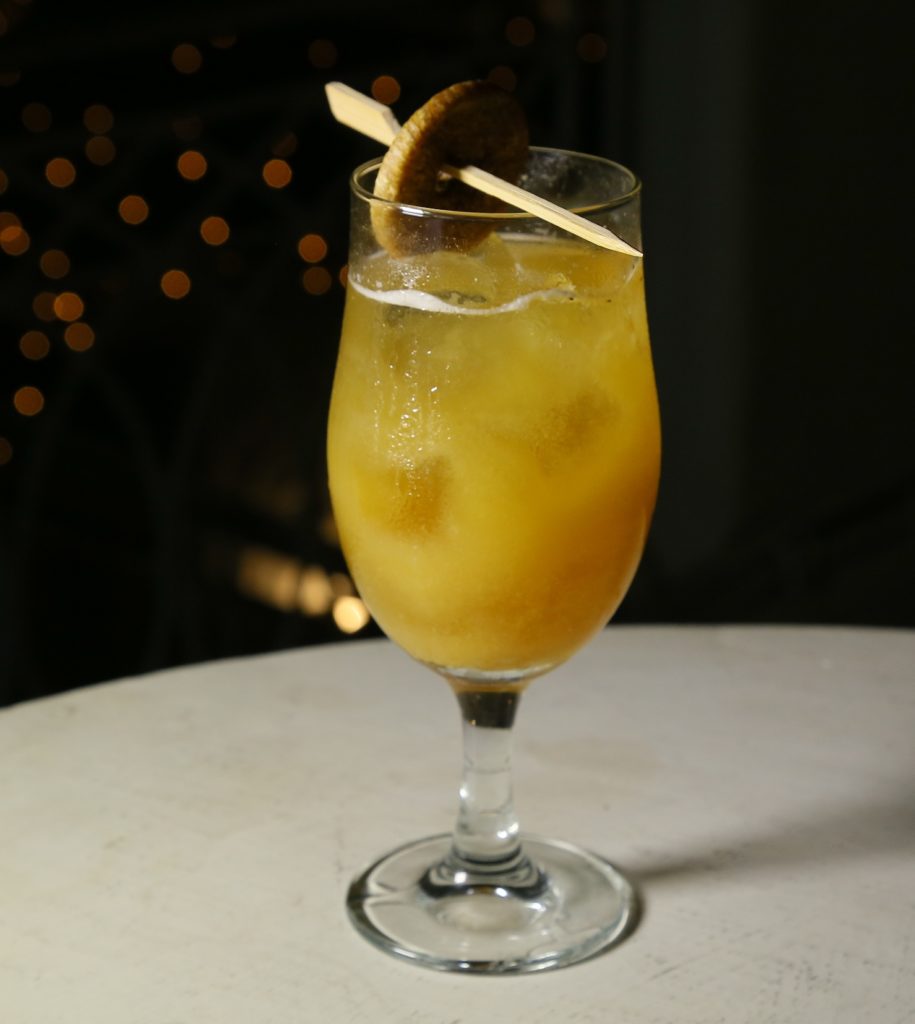 Nutty Rob Roy
Walnut Infused Glenfiddich 15 60ml
Palm sugar/Black pepper Syrup 10ml
Apple juice 30ml
Egg White 1 number
Method – In a shaker glass filled with ice pour all of the above ingredients and shake well. Strain and serve straight up in a tulip glass. Garnish with caramelised apple slice
Nutty Rob Roy– The best Kashmiri walnuts complement the nuttiness of our 15 Year Old Expression. A fine touch of palm sugar and a black pepper cordial bring the complexity alive. The result? A sweetness that lingers. The oldest tree food known to man. Rembrandt's wonder ink. A Chinese investor's wonder stock. No wonder the walnut was once only reserved for royalty.
Darjeeling Mail Old Fashioned
Glenfiddich 18 60ml
Castleton Muscatel concentrate 10ml
Spring Water Ice Cube 1 number
Method – In an old fashioned glass drop a big size spring water ice cube/sphere and measure the Glenfiddich 18, Castleton Muscatel concentrate and stir gently. Garnish with dehydrated marigold petals and serve
Darjeeling Mail Old Fashioned– The full-bodied aroma of the Darjeeling Castleton Muscatel extract combines with the rich fruity notes of the Glenfiddich 18 Year Old to enhance its sherry character. The magical expression of the cocktail changes with every sip, thanks to the marigold finish. A result of the finest Chinese saplings planted 125 years ago, the Castleton Muscatel second flush, over time, has acquired a sobriquet that's anything but Chinese. The Champagne of Teas.
Moon Spring
Glenfiddich 21 60ml
Silver Tips Fullmoon Tea Liquor 60ml
Orange Nasturtium Petal Ice Cube 1 number
Method – Stirred and served
Method – In an old fashioned glass measure the Glenfiddich 21. Add 60 ml of the Silver Tips Fullmoon Tea Liquor. Drop one sphere ice/cube ice of Nasturtium flower and serve
Moon Spring– The Glenfiddich 21 Year Old comes alive with its nuanced rum character as it combines with Silver Tips Full-moon Tea. The Nasturtium Orange ice cube enhances the peppery finish of the 21 Year Old. Plucked only on one full-moon night every year, just for a minute short of 3 hours, they say it is a cosmic confluence that makes Silver Tips Imperial Darjeeling Tea magical.